It's been a rollercoaster 2022 IndyCar season for Scott McLaughlin, but it looks like it's ready to hit another peak after a recent dip.
The Penske driver built on a seventh at Road America last time out with a second place in qualifying for the Mid-Ohio race this weekend.
Last year, some worried he would never find the peaks of his Australian Supercars dominance, but a win from pole in this year's season opener at St Petersburg proved those doubters wrong and showed what a phenomenal talent level he has.
After all, he has a few Formula Ford races on his CV and that's all in terms of open-wheel racing before his rookie IndyCar season last year that produced highlights like a podium on his oval debut.
Even while last year's criticisms were ongoing, McLaughlin was the hardest on himself given what he'd been used to achieving in touring cars.
Getting used to being happy with a 15th – having aimed to have won 15 races a season in his tin-top prime – would be a culture shock for anyone even if you knew what that learning curve was building towards.
In 2022, a spin in Long Beach, a spin under yellow at the Indianapolis road course, a crash at the Indy 500 and an off in Detroit made grim reading after starting the year with a first and a second place.
Especially when three of those lost results were probably top-fives or certainly top-10s in the making, the lack of which has him down to ninth in the championship now.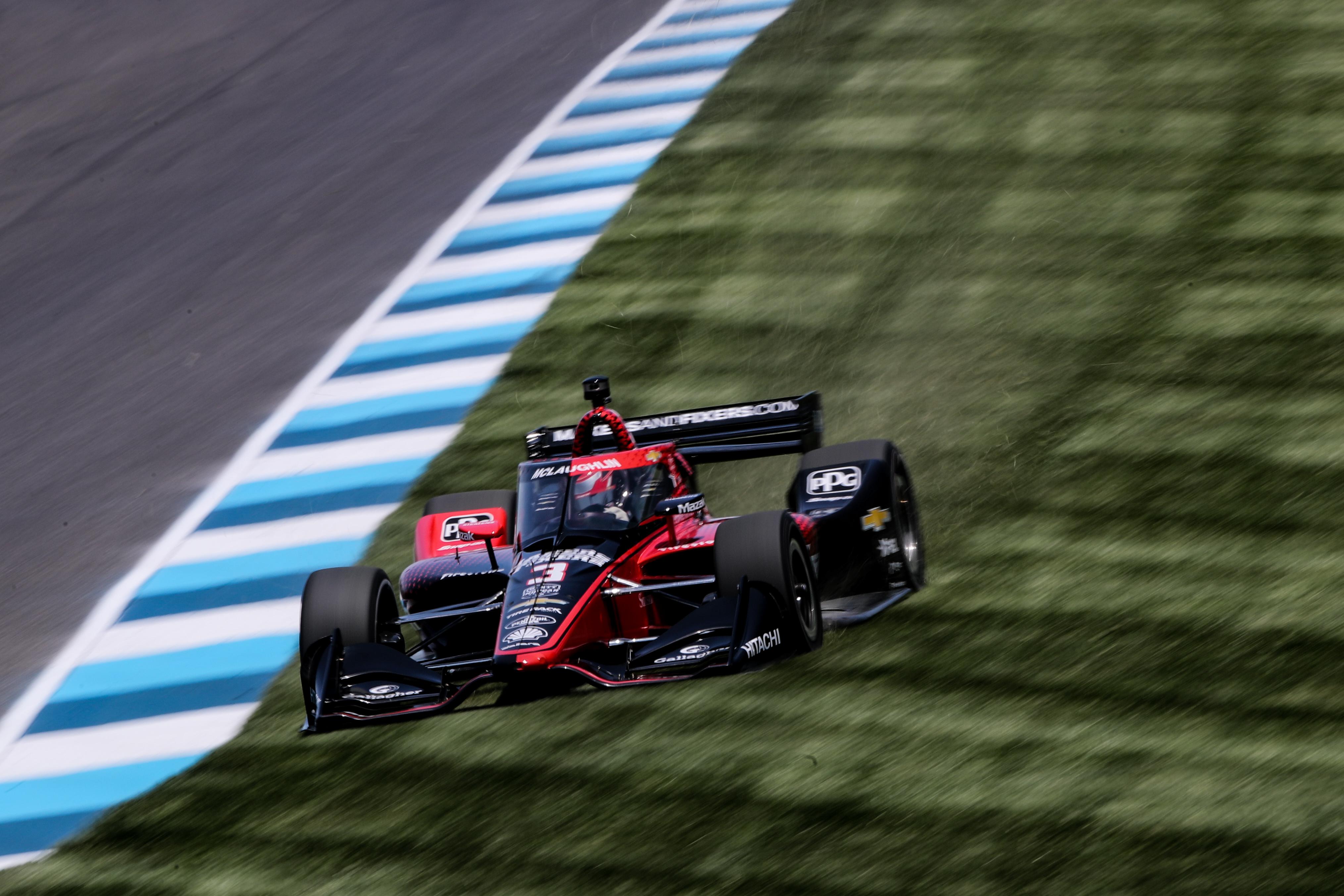 But that slump is nothing like as hard for McLaughlin as just being uncompetitive in 2021.
"I went through so much adversity last year that this was nothing," McLaughlin says. "This is water off a duck's back in some ways [compared] to what was going on.
"The last few races unfortunately haven't gone great for us. We were competing potentially to be in top five and whatnot. It's not like the pace wasn't there.
"Last year we lost ourselves a little bit because the pace wasn't there. That's was what was the tough pill to swallow.
"Certainly last year shaped me to trust the process, trust what I'm doing is right.
"I've got two great team-mates in Josef [Newgarden] and Will [Power] who I fully believe could have been right here next to me if they had got through qualifying without any issues. I'm really feeding off them and really feeding with the team and Ben [Bretzman, engineer], and that relationship is going well, too."
Power's own battles with his mental approach and learning to not care about things happening outside of his control have been one of the stories of 2022 as Power sits second in the championship and might have been even higher had he not had an ill-handling car at the double-points Indy 500.
With a team-mate going through this process, The Race asked if Power's experience had helped McLaughlin or played a role in his attempted resurgence.
"I've got Josef and Will there," he said. "They're just very experienced guys, and I can just really feed off them. Even Simon [Pagenaud] last year, learning off him, too.
"I'm in a really good space right now, and life off the track is a lot easier. I've got my green card. I'm all set in America. That's a big weight off my shoulders. My God, that was a pain in the butt for a while there.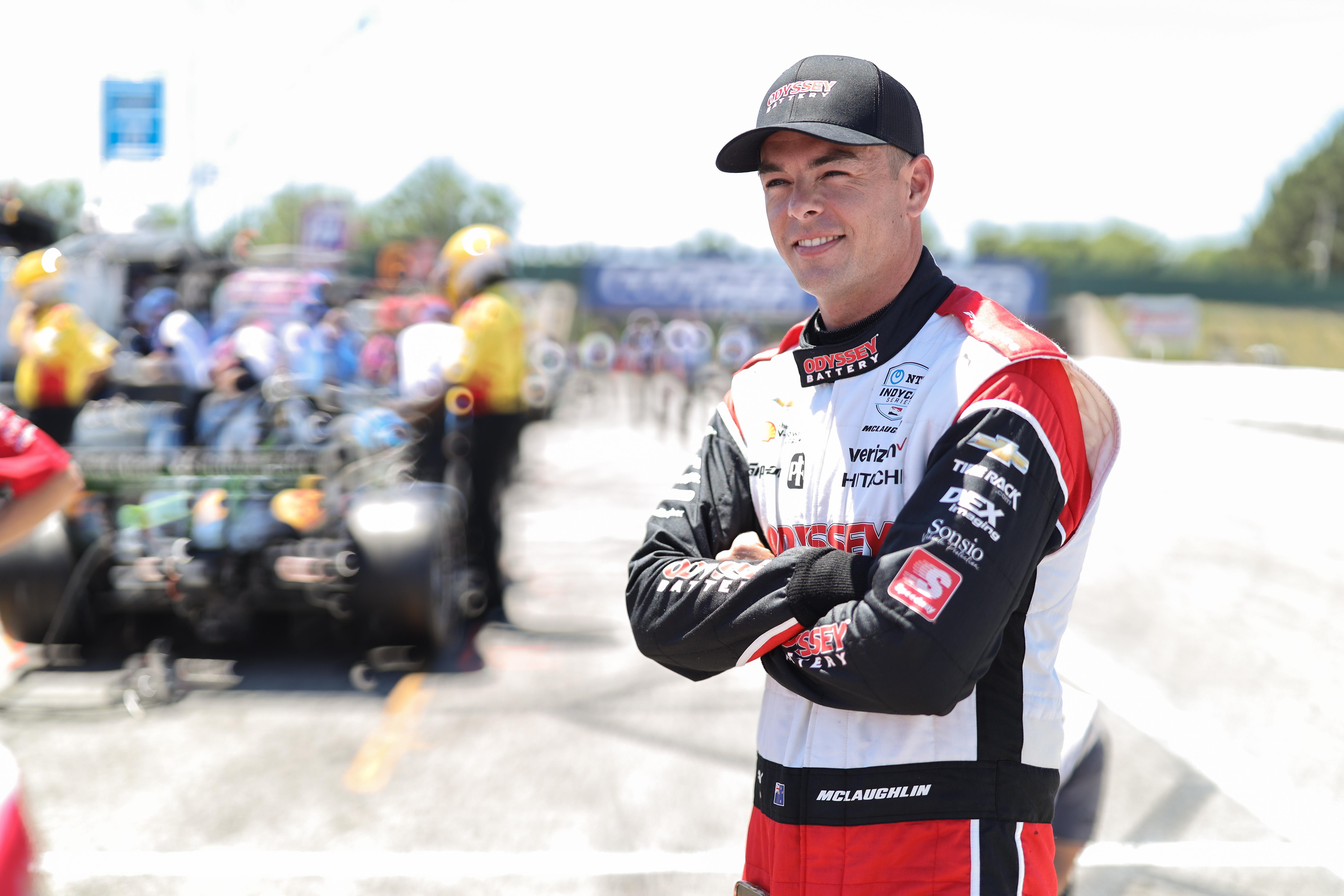 "Then you add that to the stress of the racing and learning new cars, new facilities, new everything, new people, it's a lot.
"So yeah, I guess you enjoy what's happened, but there's still a lot that I can improve and get better at, and I think my approach to the season has probably been a lot more normal to sort of how I was in Australia, a lot more comfortable."
That "more normal" approach certainly shows in his off-track persona, starting a light-hearted YouTube show he hosts with Newgarden set at the track with special guests, which feels a world away to how tough his 2021 had been on him, even if he did keep up his trademark smile and banter throughout.
Newgarden has got to know McLaughlin as well as anyone – calling him one of the best drivers in the world – and in last month's The Race IndyCar Podcast he broke down where McLaughlin's at.
"It's a very difficult relationship for me in that I have a lot of admiration and respect for Scott and I just really like Scott, he's become a friend of mine," Newgarden said.
"If we weren't racing, I'd probably just like being buddies with Scott. So it's tough because I also rate him as one of the best drivers in the world.
"I have a very high level of respect for him and what he's able to do and I think he is one of the best in the world and he's taken to IndyCar in an incredible fashion.
"He's done a much better job than I think you can expect that anybody with his background, and he's just continuing to get better. And he's already really there in a lot of respects like that.
"The hard bit to work out would be to drive the car at a high level with great speed and he's already worked that out.
"There's just some other parts of his game that unfortunately, you just need time to really progress within IndyCar particularly.
"It's such a different craft of racing and the style of the championship and how competitive and close it is, like you've kind of got to go through these a couple of times to learn the real ropes of how you do it. And he just hasn't had that.
"If there's any deficiencies in his game, that's all it is. It's just the time. Like, he doesn't understand how much effort and like how many cycles I've had at seeing this thing and not just the championship, take even Detroit for instance, he was kind of bummed at Detroit the way qualifying went, I'm like, 'dude, do you know how many cracks at qualifying in Detroit I've had?'.
"'I know exactly like how this place goes, where it can bite you, where it can go wrong. It's super easy for it to go just slightly wrong. And then all of a sudden, you're not where you thought you should be.
"So I think for him, he just needs more time in the sport. He's already done the hard part. He can drive the car just as quick as me or just as quick as Will. And at times, he drives them quicker than us, and we're learning from him."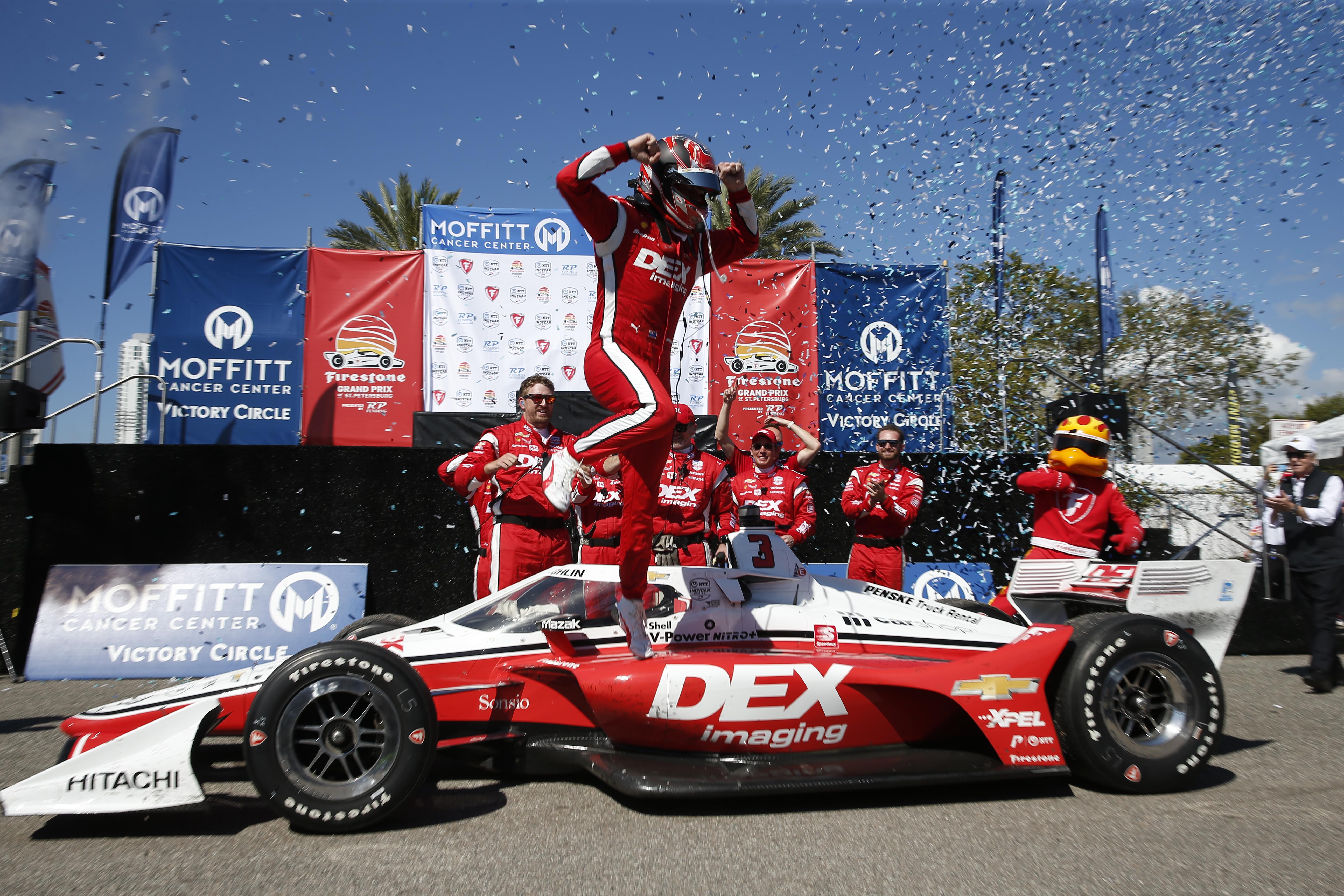 Given his short single-seater journey to IndyCar and the fact Newgarden in particular is probably the most versatile driver on the grid, the fact he's often learning from McLaughlin is a hallmark of the level of driver we're talking about.
Could McLaughlin have made fewer mistakes this year? Yes. Is it too soon after a seventh place and a front-row qualifying to say he has everything sorted? Sure.
But given his position on the curve of becoming an experienced IndyCar driver, he's already achieved so much and as he rightly points out, the pace has been there.
You get the feeling McLaughlin needed this slump to come out of the other side a better driver, and a more complete one in IndyCar as Newgarden referred to.
McLaughlin will certainly be one of the most intriguing drivers on the grid to watch for the second half of the season.