It's one thing to go from dominating an internationally acclaimed tin-top championship to winning races in IndyCar in just over 12 months, despite having had little substantial prior single-seater experience.
It's another to do that in the midst of a pandemic and without a family typically desperate to support its prodigious talent, and to move half way around the world into a nation's most critically acclaimed and storied team.
Team Penske's Scott McLaughlin joined The Race's IndyCar Podcast this week to discuss this enormous transition and how he's gone from hit-or-miss rookie to opening the 2022 season with a win and a second place, and leading the championship by 30 points.
Last year McLaughlin appeared – counter-intuitively, given his experience – at home on ovals and occasionally at sea on road and street courses.
He scored a second place behind the driver he grew up watching – Scott Dixon – at Texas in 2021 but that was the only real highlight on the results sheet as he struggled to find a balance in his new home, both in terms of car performance and mentally in his battle to accept his new role fighting for a top-15 spot after years of hunting wins and championships.
"I think the hardest thing for me was taking the pressure off myself," says McLaughlin. "I put a lot of pressure on myself, more than anyone on the outside.
"Everyone in the team, they're like, 'hey, man, it's gonna take time, you know you've got the speed, it's just about putting it all together and getting it done'.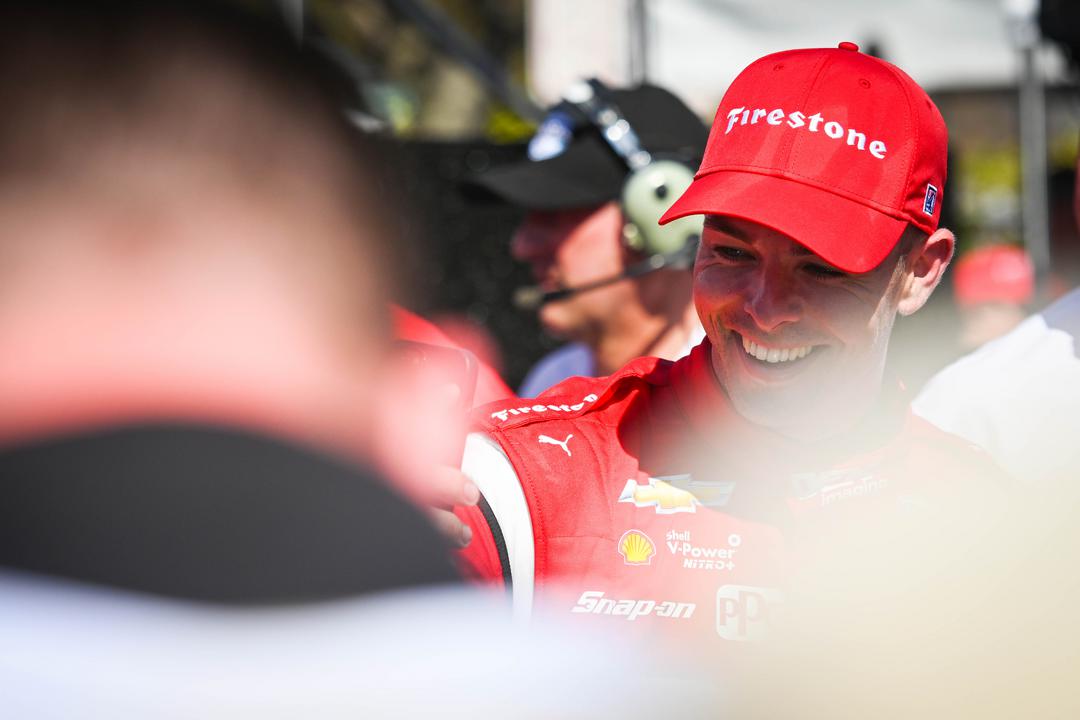 "I've come from a pretty high standard in Australia, where if we're off the podium it was a bad day, which is not being greedy or anything like that. It's just, that's how we held ourselves, that was the standard that you have in Australia, in our team.
"So then going from sort of the top, where we're winning nearly every weekend, to being a rookie and our aim was 15th. Mentally it was quite hard to change after four years of just brutal, hard-nosed championship battling.
"So once I sort of calmed down, and I think it was around Nashville [in August], I really felt like I clicked with the car, I sort of just nestled into the IndyCar life in the paddock.
"That's the big thing off-track, just getting your head right. And then knowing that you have the speed, it's just putting it together. We were able to do that sort of towards the end of the year, that's for sure."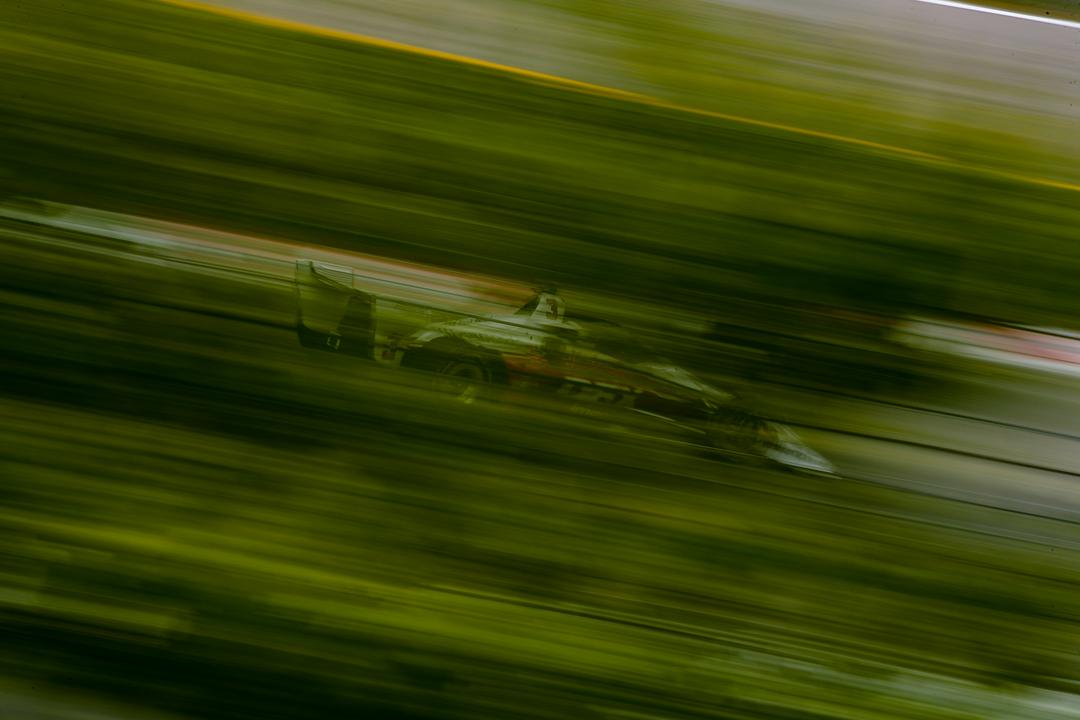 Nashville was the 11th race of the 16-round season, and McLaughlin finished 22nd there after a tough qualifying. But following a fourth place on another oval, Gateway (pictured above), McLaughlin had a strong top-10 finish at Portland. He and the team knew that things were getting better.
His transition to IndyCar is massively underplayed by some. For every person that rightfully acknowledges McLaughlin's few races of Australian Formula Ford in his teens as his only real single-seater experience now that he's racing in one of the world's top open-wheel formula, there would be another asking why he's in one of the series' top cars with Team Penske and whether he would ever be able to truly adapt.
That was last year, and now he's answered those questions by topping the points standings with two consecutive podiums.
But how has he done that? What have been the key areas of focus and adaptation that have allowed him to reach these heady heights?
"I think just being at tracks that I know and hit the ground running," says McLaughlin, who visited St Petersburg for the third time when he won there because his first start in IndyCar was the rescheduled event there back in 2020. "Even on the simulator, I've got more time on the sim [where] I'm not learning the track.
"I'm working on a few driver details, but I'm working on things that I wanted from the car and ideas that I thought of from my notes and with my engineer.
"My new engineer Ben [Bretzman] has brought some ideas for me, and that just all sort of combusts into a pretty good thing.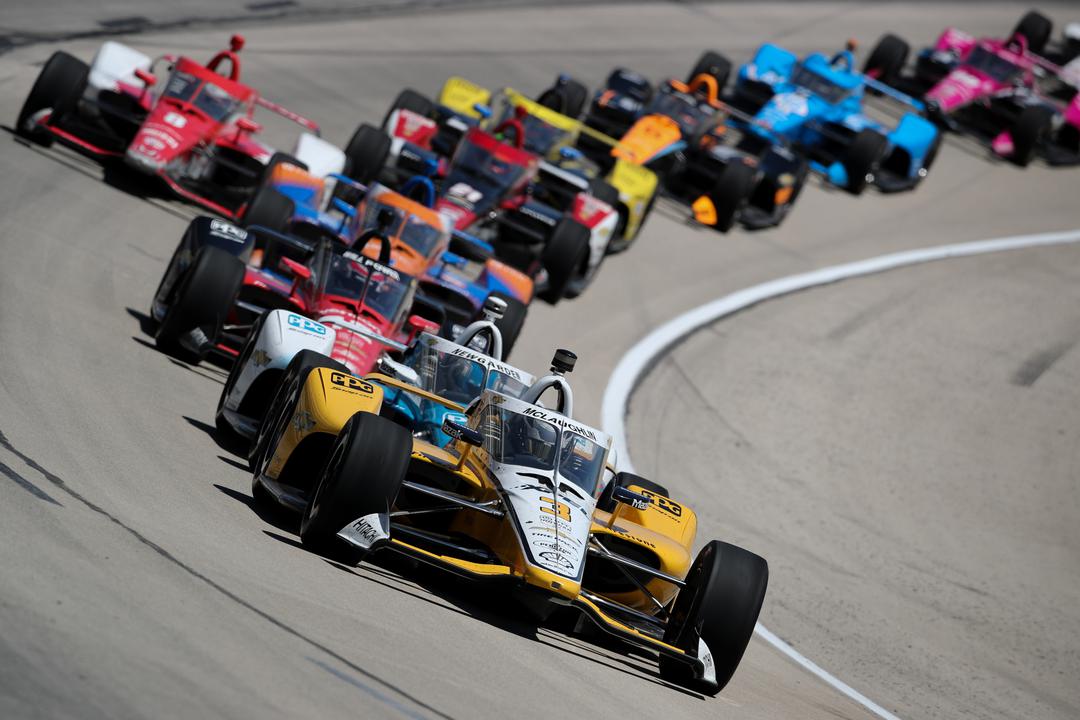 "It's just been a combination of many things that's gone into our car, into my driving style, I think I've ironed out some bad habits that I had.
"Relying on the aerodynamics more, which I hadn't been used to before. It's a combination of a heap of things and just that comfort level that 'OK, well, this is where I want to go with the car', trust in it, and going 'hey, I want a little bit of wing out' or 'I want a little bit of wing in', or playing with my front and rear bar – just being confident to do that and get in a direction with the car quickly.
"And that's really important in these early practices to get a good read of the car and move forward with the car set-up."
Trusting the aerodynamics has been an enormous part of McLaughlin's newfound speed, coming from Supercars where the aero's main purpose is to keep weight at the front to help the car turn. In IndyCar, you also have to be a lot more aggressive, which took McLaughlin some time to settle into, having had to be precise with the Supercar to keep the tyres alive and to extract the maximum out of the turn-in phase.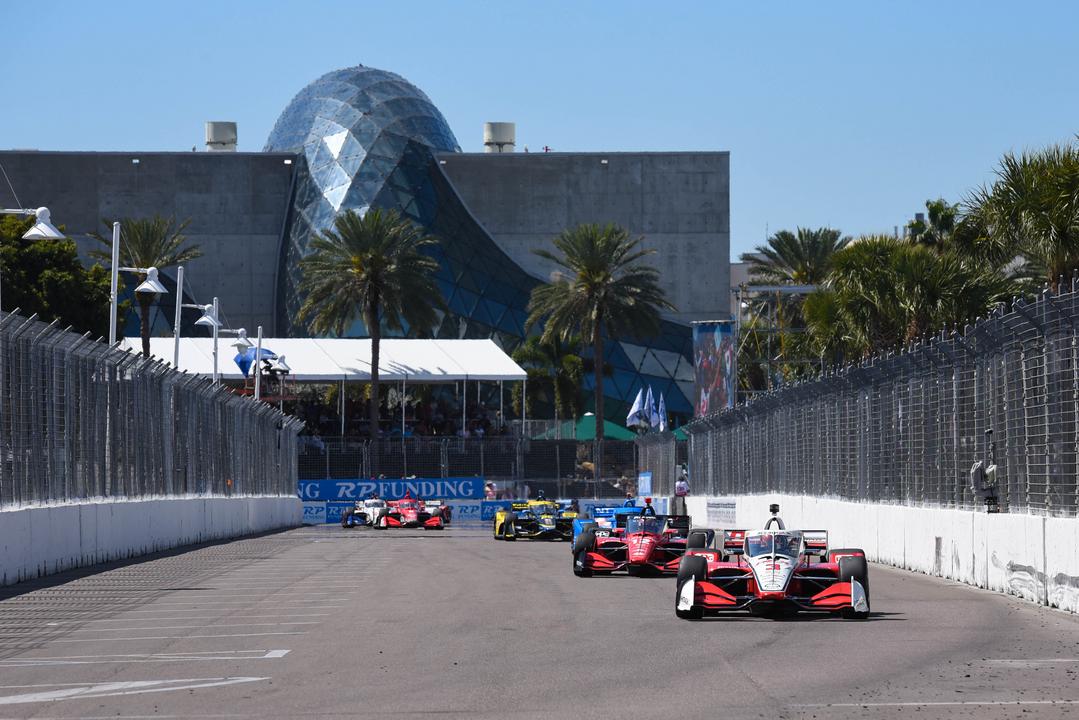 "I feel like the reason we were so up and down last year was, I was trying to find different parts of the car set-up that I liked and I'd be like, 'oh, this is nice', and then we'd overstep it and I'm like, 'that's two steps backwards, come back'," he adds. "It was just a crazy amount of things that would go up and down.
"But that wasn't a problem with my engineers or anything, my engineer Jonathan Diuguid [who has now switched to Penske's Porsche project] was awesome, just it was me trying to find the feeling that I needed and once we got to Nashville, then onwards I felt like we had really clicked with exactly what I needed from the car, it's just a matter of honing that and honing the driving style."
There were plenty of times where McLaughlin simply needed to make mistakes to learn and to become more familiar with this new approach of fighting for the maximum points available, rather than being upset if he hadn't finished on the podium like in Supercars.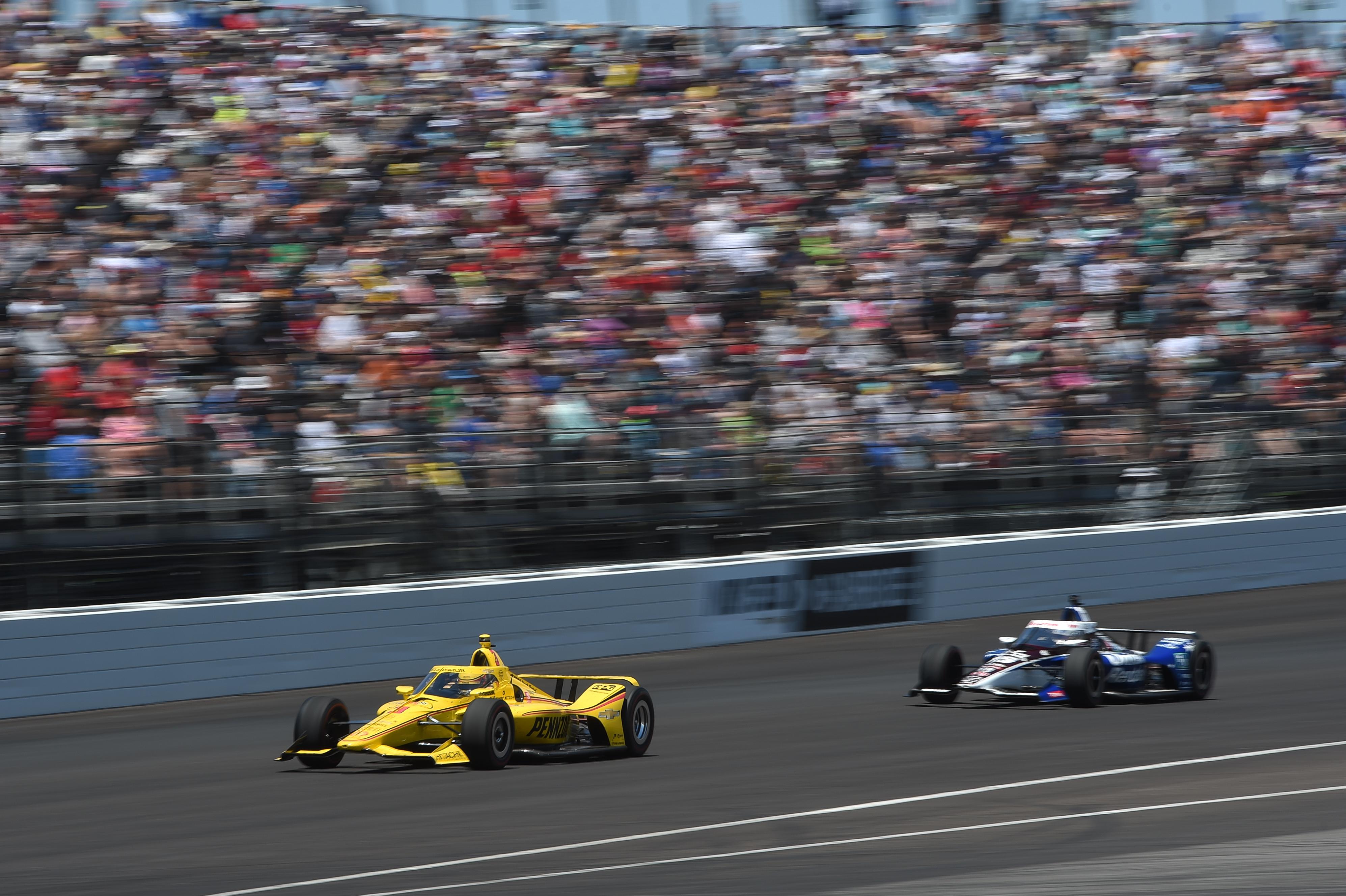 McLaughlin reckons the Indianapolis 500/Detroit sequence was a perfect example of that, whereby a pitlane speeding error in the former led to him putting too much pressure on himself for the latter.
"I was so pumped about going, 'I've got to smash this, I gotta be really good in practice and get myself back on track', and then I shunted," he concedes.
"It was just stuff like that I hadn't done for five years, I haven't shunted it in practice for a long, long time and it eats at you, you're like ,'what am I doing here?' and you just have to have a big think about it.
"I knew that we were on the right trajectory and knew that we were going the right way. We had the speed, it's just like, 'when is this going to come? When is this going to click?'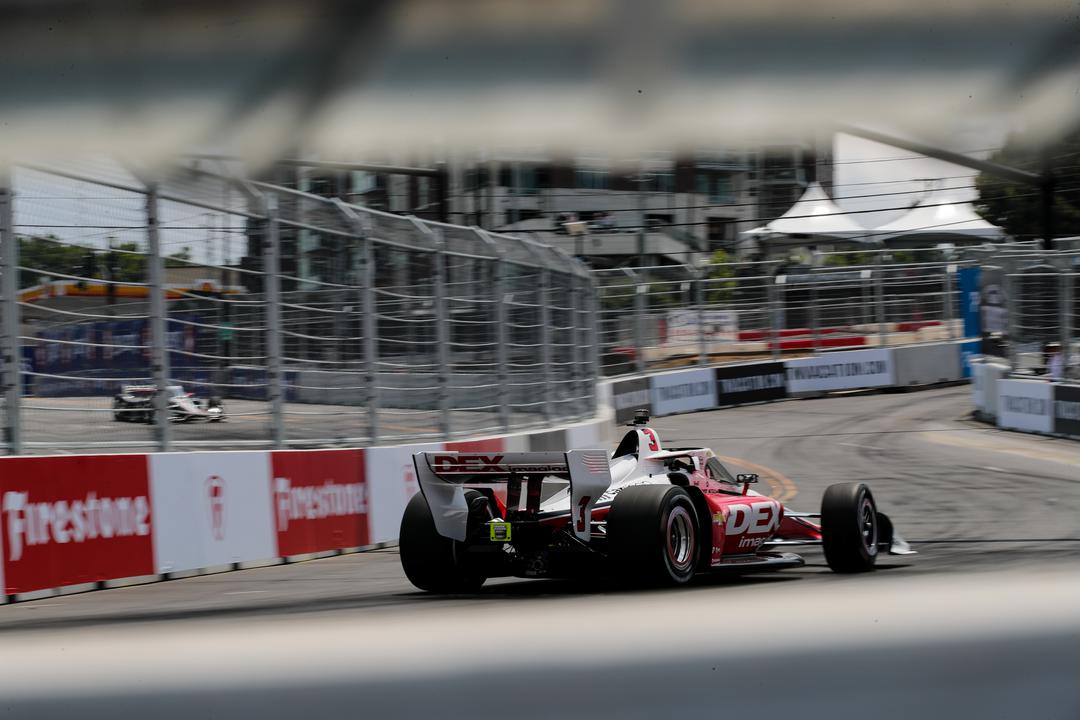 "Nashville, it sort of happened around there. It was still a tough race for me but it was the first time where I genuinely felt really comfortable with the race car, really comfortable with what I wanted, just made a bit of a booboo in qualifying, once you qualify that far back in the series, man, it's so hard to wheel yourself back up for that weekend."
Merging all of these learning aspects into this feature is a real reminder of how far McLaughlin has come in the context of his St Petersburg win. He switched on the soft tyre to deliver a qualifying lap to beat a driver – Will Power – with nine poles at St Pete. Nobody besides Power has more than one.
Then McLaughlin controlled the race and didn't panic despite the emergence of an alternate strategy. His in- and out-laps on cold tyres were absolutely sublime. Then he coped with backmarkers holding him up and the charging reigning champion trying to pass him to take the victory.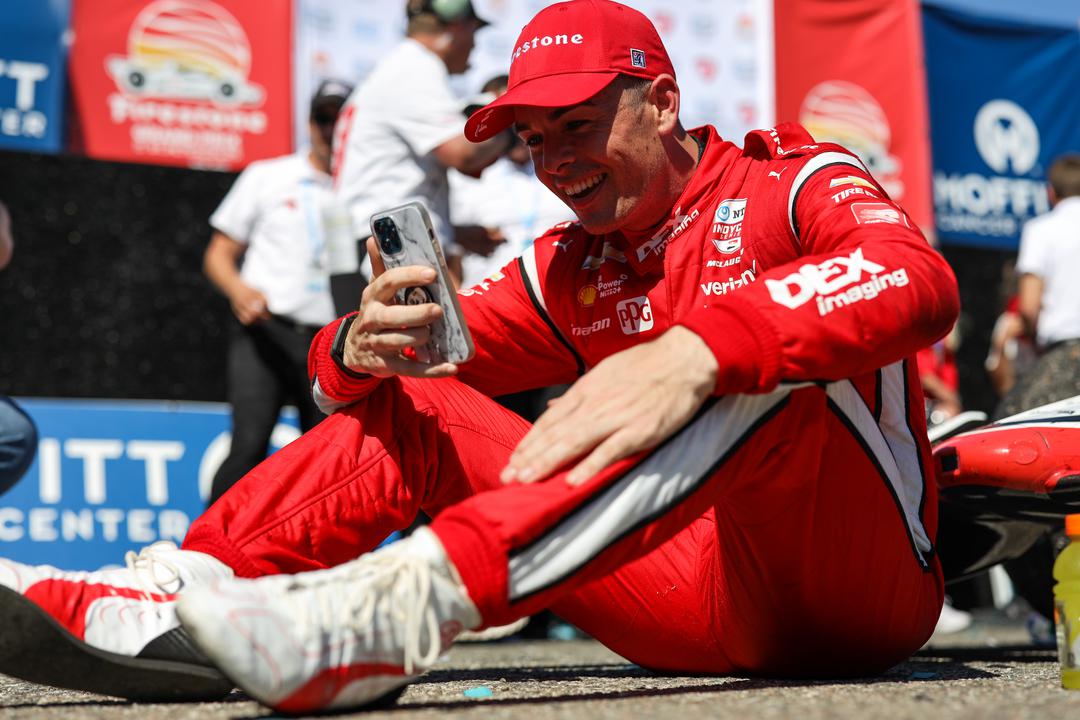 All of this came without the support of his parents – although he did FaceTime them from victory lane, and McLaughlin reckons his dad had a beer at 7.30am! – and his sister, who have been unable to see McLaughlin race in person due to the ongoing effects of the coronavirus pandemic.
It's not a topic spoken enough about in elite sports, but the impact of being separated from your support network and not knowing when you'll be able to see them again – especially in the context of New Zealand's strict lockdown and travel measures – is a horrible situation for a driver moving halfway around the world to have to deal with.
"I'm really lucky because Karly [his wife] is from here [the US] so I've had her family here too. So it isn't like we've been alone, we've been very lucky in that department, and had some great people around us in Charlotte," he explains.
"But not seeing your mum and dad for over two and a half years, it eats at you and there's times where you're homesick like a normal person. I'm a 28-year-old but I still miss my mum, and it's just how it is.
"They haven't even seen me in IndyCar yet. They haven't seen me live in an IndyCar, and it's wild.
"Probably the last time I was probably emotional about it was actually on the grid for the Indy 500, when we're listening to Star-Spangled Banner and all that sort of stuff that was going on, the tribute to the troops and it was really emotional.
"I'm sure it's emotional for everyone nearly every year but I think knowing how big of an occasion it was for me and my career and how much me, my dad and my mum wanted me to get to America and be in the big leagues, like, for them to miss that moment was a pretty tough thing for the family.
"But really thankful that they're going to be here for me this year. They're staying for as long as their visa lasts basically, so they're staying here [from the Indy 500] all the way to Nashville, like 80 days or something.
"We've worked all the maths out, to make sure they don't get in trouble. They're going to come and just see it all and I think the first time they'll see me in IndyCar is going to be heading into Turn 1 for qualifying [for the Indy 500] at 240mph.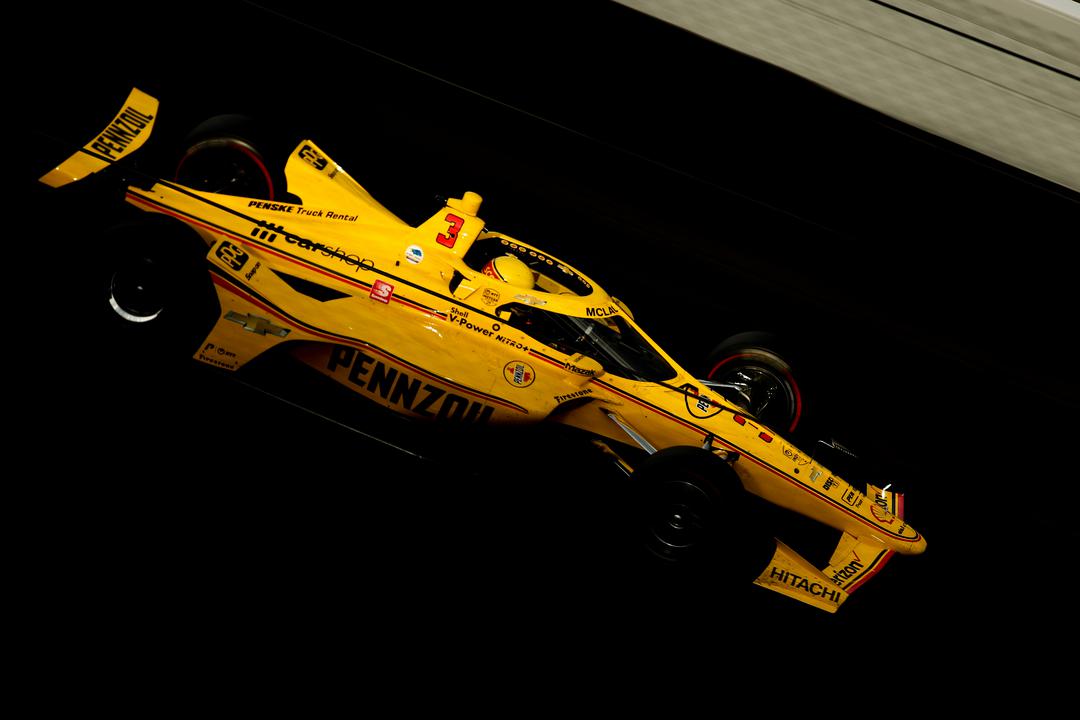 "So good luck with that! But it's certainly gonna be awesome to have them here.
"But yeah, it's hard. I look back at Cameron Smith who just won the Players Championship in golf and he had his mum and sister there and hadn't seen them for like two years, similar situation to me and he just shot lights out.
"So hopefully they'll give me some luck and we can keep the train rolling."
There's not a hint of looking for sympathy from McLaughlin – pretty much in anything he discusses – and with that attitude he's able to really look inwardly to evaluate his performance and perhaps more importantly where he went wrong.
That's another reason – one he probably wouldn't discuss in depth out of being modest – that he's been able to make this rapid progression from someone who drove a Formula Ford a decade ago to someone beating some of the best single-seater racers in the world in only his second year!
It's a remarkable story, and one that certainly hasn't reached its climax or its ending.
You can listen to Scott McLaughlin's full interview with The Race's Jack Benyon and co-host JR Hildebrand below