Scott McLaughlin's IndyCar adaptation has been a rollercoaster ride.
He grew up watching countryman Scott Dixon in IndyCar – there were no New Zealand Formula 1 drivers at that time. But when he moved across to the DJR team that Penske had bought into in Australia's Supercars series and Roger Penske and team president Tim Cindric posed the option of moving towards IndyCar in the future, McLaughlin never thought it was possible given his lack of single-seater background.
That perfectly reflects the Kiwi driver's modesty. Even as he surged to three Supercars championships in a series that rewards rapid drivers in elbows out fashion, he didn't consider single-seaters would be an option.
Apart from modest Formula Ford action early in his career, McLaughlin's done very little in an open-wheel machine and yet he jumped into a Penske IndyCar squad that rarely signs rookies and into one of the most competitive and difficult single-seater championships out there.
Ahead of his maiden season he was played up as a potential winner – and he did finish second at Texas Motor Speedway on his oval debut, another sign of his immense talent – but aside from that the year was tough. Putting qualifying laps together especially was a weakness of McLaughlin's maiden year – he was in the top 10 once in 17 attempts on merit – despite many strong practice performances.
That made Saturday's St Petersburg pole position, beating team-mate Will Power at a place where he has nine poles and more than everybody else put together (no one else has more than one each), absolutely astounding.
The moment @smclaughlin93 won his first NTT P1 Award.#INDYCAR // #FirestoneGP pic.twitter.com/joXLZkT5zE

— NTT INDYCAR SERIES (@IndyCar) February 26, 2022
"It's amazing," McLaughlin said after his pole.
"I don't know what other words to use. Pretty speechless.
"Obviously in Australia we had a lot of success with poles and wins and all that sort of stuff and you know you can do it, but you have a hard year like '21 where it just didn't click and there was a few things where you just didn't put it together, but you know the speed is there.
"It's all about taking pressure off yourself and just focusing on what you need to do, and that's what we did today.
"It's one. Hopefully I'd like to have more, but at the end of the day, it's qualifying, and tomorrow is the big day, so we'll see what we've got."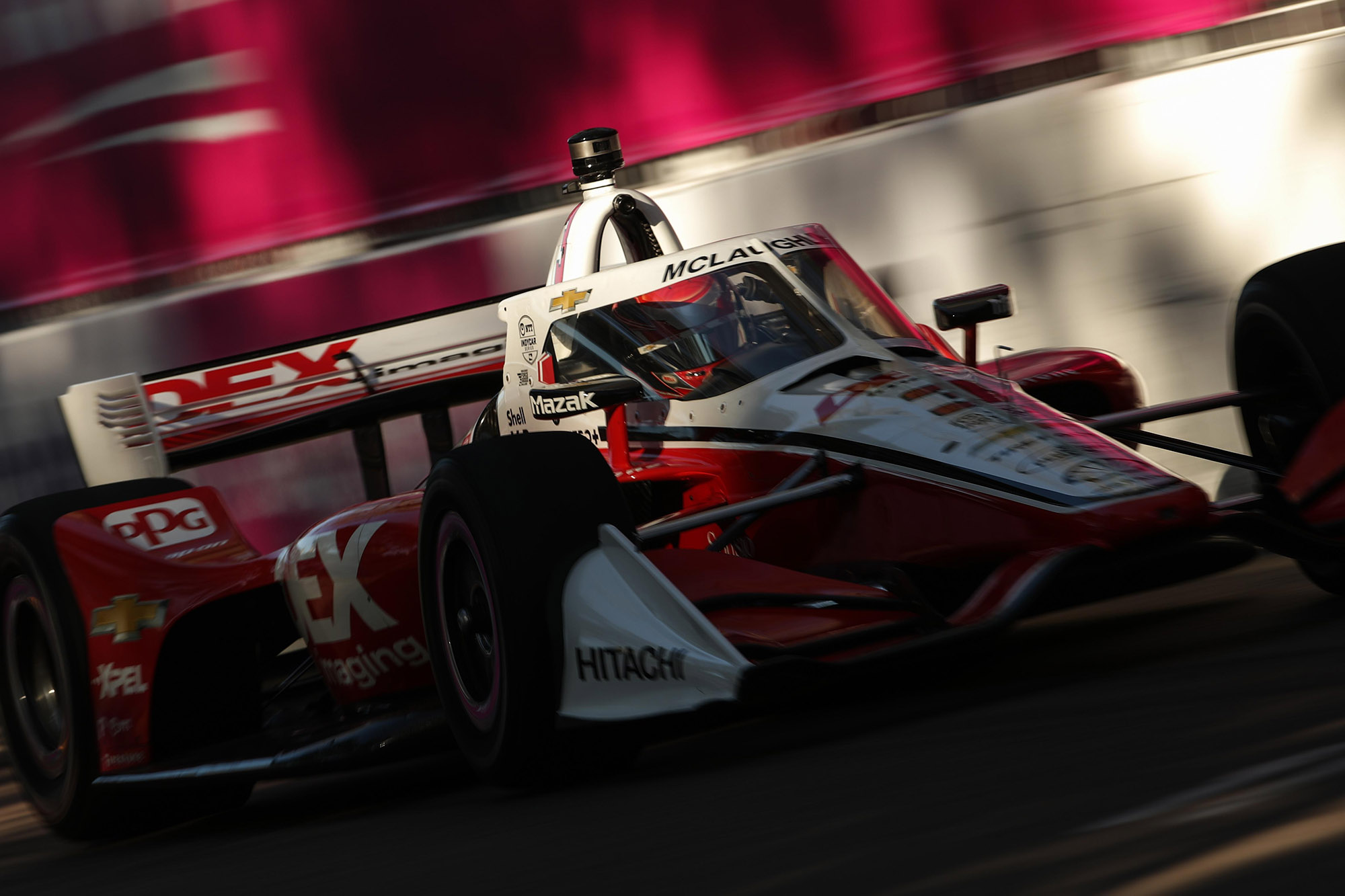 The lap itself was full of nuances. The main one being it was delivered without the traditional banker lap on the harder tyres, a symptom of McLaughlin still getting up to speed with the effects of changing the compound on the car performance and having to adapt to that.
Staying on the soft tyres exclusively negated any need to adapt from tyre to tyre.
It's funny, because qualifying is what McLaughlin is perhaps best known for in Australia, and his adaptability is what has made his IndyCar transition so fundamentally comfortable.
Where in many series you have drivers that tend to want a rooted rear end or prefer oversteer or understeer, in IndyCar you generally get what you're given and you have to be open to changing on the fly.
It's one of McLaughlin's best talents, according to new engineer Ben Bretzman.
As well as fighting the weight of expectation a Penske driver faces and trying to become more rounded after the up and down 2021, McLaughlin also lost his engineer Jonathan Diuguid who moved off his car to head up the Porsche Penske programme, while Simon Pagenaud's long-term engineer Bretzman took over duties on McLaughlin's car.
It was another change that added uncertainty to the season, but one that may have already begun to show the dividends we can expect further down the line.
"There's a reason he won all of those races in Australia," Bretzman told The Race after qualifying.
"I was very aware, getting all the emails about how the Supercars guys were doing.
"Then last year he actually sat across from Simon and I in our engineering room and you could hear what his ups and downs were, all the rookie things that happen. We knew there was so much talent there, it's just how do you focus that in the right direction?
"The one great thing about Scott, the reason why he's so fast is because he knows what it takes to do a fast lap.
"He understands 'if I'm going to do a quick lap here, I have to be off the brake here and on the gas here'. He knows what the car is supposed to feel like and what it's supposed to do to get lap time out of it.
"He comes from a sedan series that doesn't drive anything like an IndyCar, so he's been able to adapt his style. It looks like what we would call a European style, very good brake release and he's not too aggressive on the wheel."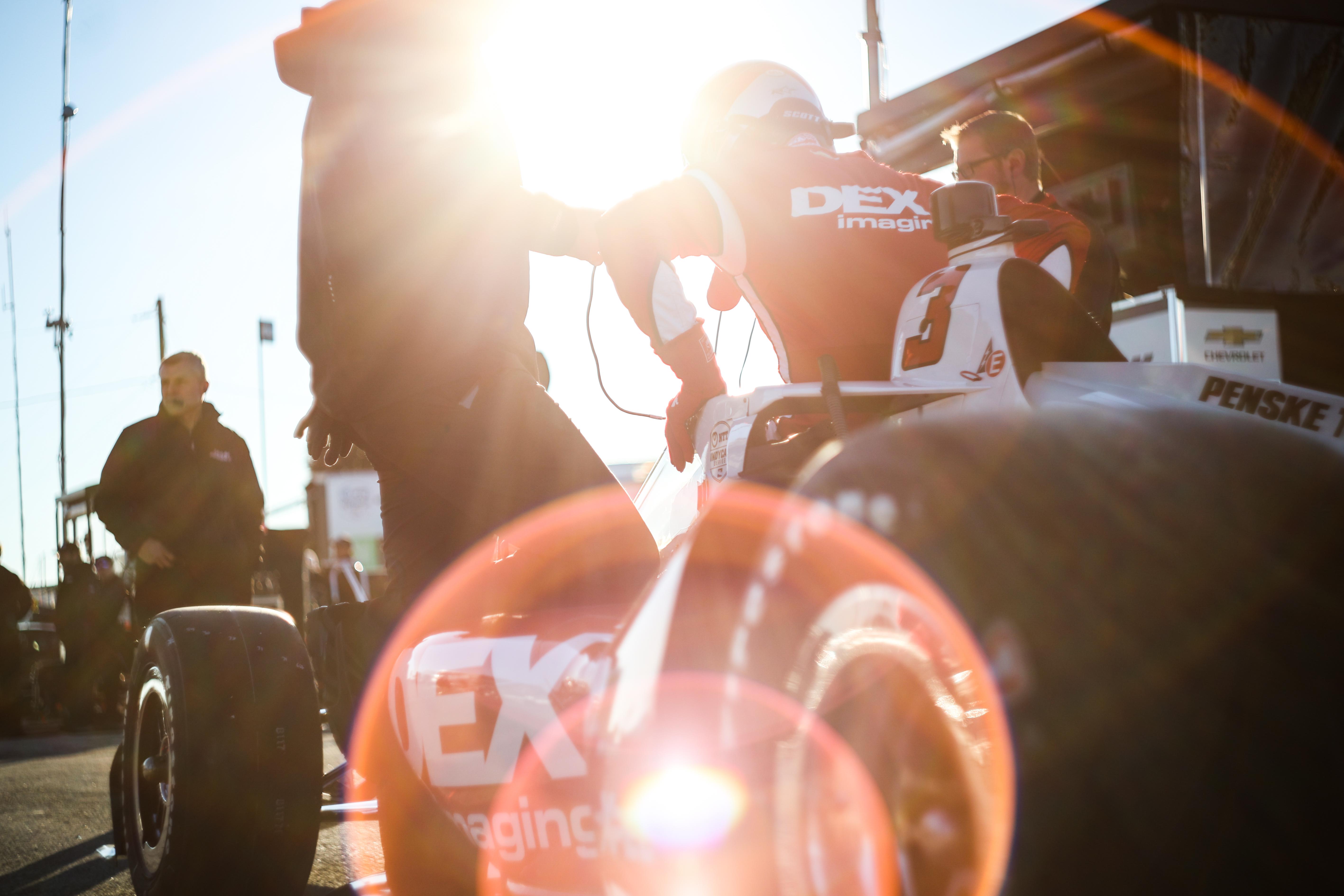 Of course, part of what he's been able to do at St Petersburg comes from the repetitiveness and retention of information from the last year of competition.
"It's his second year, everything has slowed down for him," Bretzman adds.
"He understands what's good and bad, and he's getting to the point now where he can really focus on the small details and he can see that and doesn't have to get stressed about it.
"In this championship, it's so tight, I think it's the toughest championship in the world, so you really have to focus on the details and he's to the point now where he can see that and not be so stressed about trying to keep up, he can really focus on the little things."
With IndyCar being what Bretzman calls the toughest championship in the world, pole doesn't make Sunday's race a foregone conclusion. Just ask the last maiden pole winner Romain Grosjean who was derailed by drivers a lap down in last year's first Indianapolis road course race.
There's one more fundamental aspect of the race for McLaughlin to tackle though.
"I think it's 12 years since I led a rolling start away because of go-karting," McLaughlin said. "It's a standing start in Supercars. Yeah, just hopefully I'm not an idiot, I'll come out of Turn 2 and I'll be alright."
Whatever happens, McLaughlin has already silenced some doubters and proved that he is now adding the additional IndyCar attributes to complement his raw talent behind the wheel.
Penske has set him the lofty goal of finishing in the top eight in the championship this year, and he enters the first race first in the standings thanks to the point for pole.
It's the perfect start.