How do you go from being a career-long tin-top star in Australia to racing IndyCar in America?
There's a fascinating story behind Scott McLaughlin's rise and it's a feel-good tale for fans the world over.
Apart from maybe in Australia, which may just see one of its best domestic drivers head Stateside for good in the not too distant future…
Not only is the path to IndyCars an unusual one for Kiwi McLaughlin, his 2020 has been just as odd, but now he stands on the precipice of his real race debut at St Petersburg during the championship finale with Team Penske this weekend.
McLaughlin, 27, is one of those drivers that you can't help but admire. In a world of downforce, dirty air and overtaking aids, the Australian Supercars championship provides little or none of the above. The old formula of 'too much power, not enough grip' creates that visceral, unpredictable car control that makes heroes, and a trip through 'McLaughlin – Supercars' in the YouTube search bar is perhaps why this feature was filed late to my editors.
But how did McLaughlin go from brilliant overtakes in the braking zone and baffling commitment and car control in Supercars to considering a move away to single-seaters in the States?
The story starts with his Supercars team, DJR Team Penske.
McLaughlin had his first full season in Supercars with Garry Rogers Motorsport in 2013 and over the next three seasons he became a regular frontrunner and race winner – upsetting bigger teams with better equipment many times over that period as he became known for his passing moves in the bright blue Volvo S60. Check out one of the best drives I've ever seen to second place below.
But in 2017 a long awaited move to DJR Team Penske went through and the team went from mediocrity to title contender. McLaughlin lost the title to series legend Jamie Whincup in the final round but then won in 2018, before the arrival of the new Ford Mustang the following season elevated McLaughlin even higher. He recently scored his third straight championship and has over 50 race wins.
The move to Penske is the obvious reason America appealed to McLaughlin – that and the fact that he's a real racer willing to give just about anything a go.
But the road to the States has been a winding one, that started before his Penske roots were secured.
"I'm from New Zealand, so for me it was Scott Dixon," McLaughlin tells The Race in an exclusive interview ahead of his debut.
"He was one of the guys that I followed, if anything I followed IndyCar more than I did F1 purely because of Scott – there were no New Zealand competitors in Formula 1 at the time when I was young.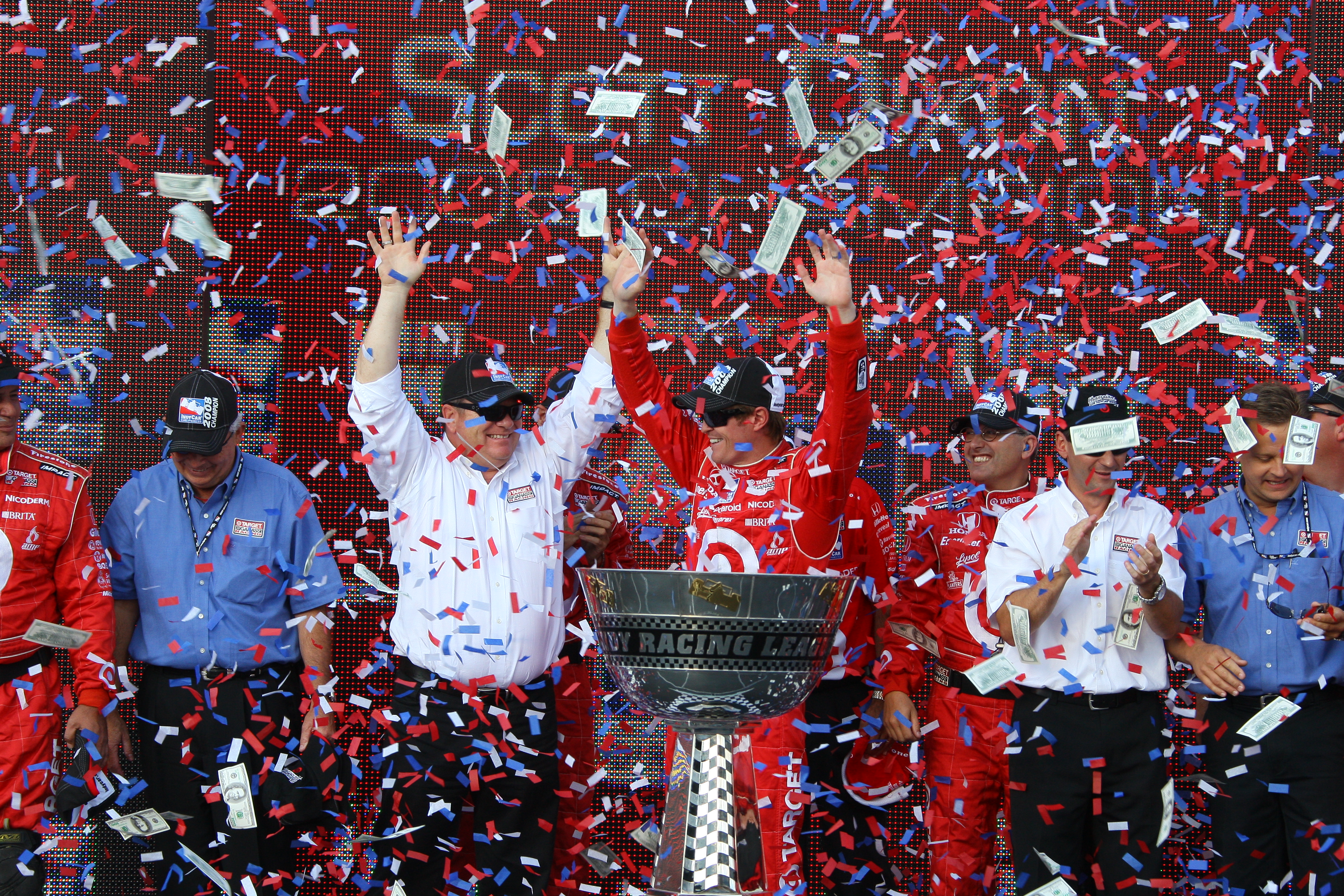 "For me, growing up, IndyCar was the ultimate series I followed.
"Then I grew probably away from it in some ways purely because I was just chasing the Supercars dream."
McLaughlin has no single-seater race background at all and NASCAR became the obvious next move both to him and the press, with rumours recurring most seasons in recent years.
However, McLaughlin may have grown away from IndyCar during his tin-top years, but a visit to a very special event in 2016 reopened the doors to that world and along that path. It proved to be the beginning of a dream becoming a reality.
"I went to the Indy 500 in 2016 for the first time," McLaughlin says. "That was something pretty special and I still even up to that point didn't think they would consider me, potentially if I ever wanted to go to America for an IndyCar drive.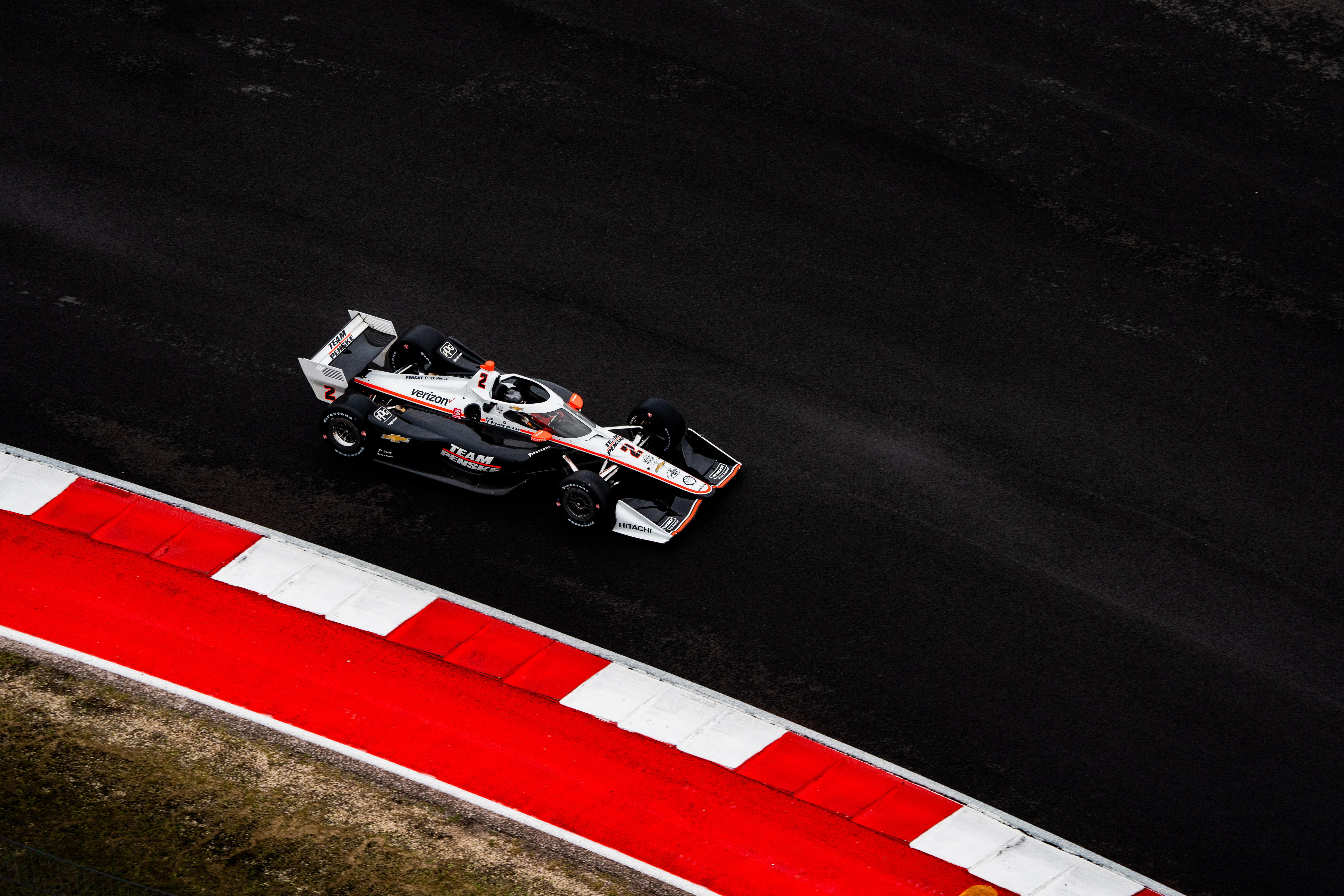 "But then we sort of got talking around last year, myself Tim Cindric [Team Penske president], and Roger about the potential of doing some stuff in America and the IndyCar thing came up like – 'have you ever thought about it?'"
In a sort of charming, modesty-laden way, he hadn't because he didn't think Penske would consider him for single-seaters – given his very different experience.
But after chatting last year, McLaughlin did this year's pre-season tests at Austin and Sebring, and impressed pretty much the whole team including the full-time drivers and team advisor Rick Mears, an IndyCar and Indianapolis legend.
Then the coronavirus struck and a proposed debut on the Indianapolis road course was pushed back when the season calendar fell apart. But in its place came a very different opportunity for McLaughlin.
The IndyCar iRacing Challenge filled the gap in lockdown with the majority of the IndyCar field competing in a six event contest.
Being an iRacing regular, McLaughlin rocked up and was immediately on the pace. The only downside for him was getting up at 3am in New Zealand for the races!
With all the IndyCar drivers and teams taking part, it immediately became a serious affair with drivers training as much as five hours a day and the teams bringing in their regular race engineers and/or strategists – despite the fact that set-ups were fixed – to handle strategy.
It gave McLaughlin experience in some of the tactical and strategic elements of IndyCar that you can't learn in a test and will serve him well this weekend.
"I was able to work with Jonathan Diguid, who's going to be my engineer at St Pete," explains McLaughlin, Diguid having engineered Penske legend Helio Castroneves in the past.
"He was my engineer at COTA and now I've been working closely and understand more so just things like fuel saving techniques and everything like that too, which is awesome.
"And just getting closer with the other engineers on the other cars with regards to the Team Penske guys, that helps a lot when you go to a place like I am now with St Pete, go on the simulator pre-race and all that sort of stuff.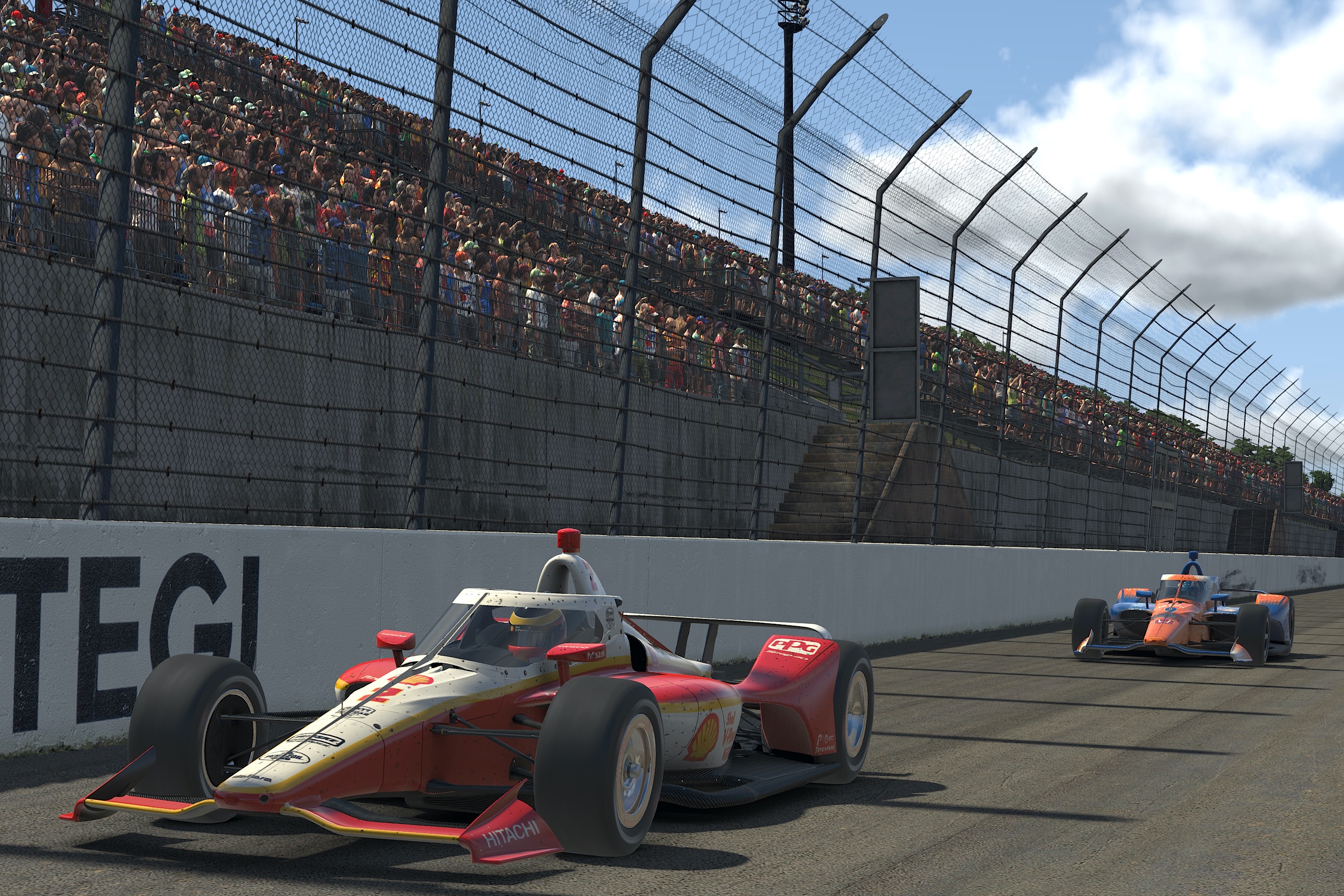 "Even though I've been speaking to them behind the computer screen, I know who they are, I know their voices. It's not as foreign in some ways.
"I think every time Team Penske do something, they do it properly, regardless if it's a game or whatever. Whatever series it is they do it properly and that's what they did [with the iRacing series].
"We learned a lot, we worked together a lot and it was beneficial for a time like this now. It proves that when you do something properly, it works out in the end. And it certainly has."
McLaughlin bedded in so well that he was immediately at home in the IndyCar paddock (admittedly reduced to Discord and Zoom in this lockdown period!) and earned the respect of his rivals.
He won at Barber and again at the controversial Indianapolis oval finale to become the only driver in the series to win on road and oval courses, and would have been the champion if the series counted points.
McLaughlin contested one of Supercars' biggest races, the Bathurst 1000, on Saturday and finished fifth. He'll now head straight over to the States after receiving special permission to leave Australia – where he is based – which has closed its borders.
It's been a battle for McLaughlin to pull all of this together as Cindric had said a debut "wasn't feasible" in June due to the lockdown rules.
McLaughlin confirmed the St Pete deal came about in just a few weeks and involved plenty of red tape to fight through.
With that, there's not been much time to practice for McLaughlin who will jump back in the car for the first time since pre-season in practice this weekend – although he's been working extremely hard on his physical attributes for the new challenge.
The Race asks if the fact that both the Supercar and the IndyCar needed to be hustled around a track and required extreme car control would allow him to settle in quickly.
"I get what you are saying but they are so different in many ways," he replies.
"I think probably the only thing that's going to be similar is the IndyCar races on road courses. The IndyCar, you've got to muscle it, and the Supercar you do as well.
"But you probably can get away with more contact with stuff in the physicality in a Supercar than an IndyCar.
"I mean driving wise, probably one thing where I'm actually excited for is just how different it's going to be, so much of a challenge.
"I'm quite refreshed.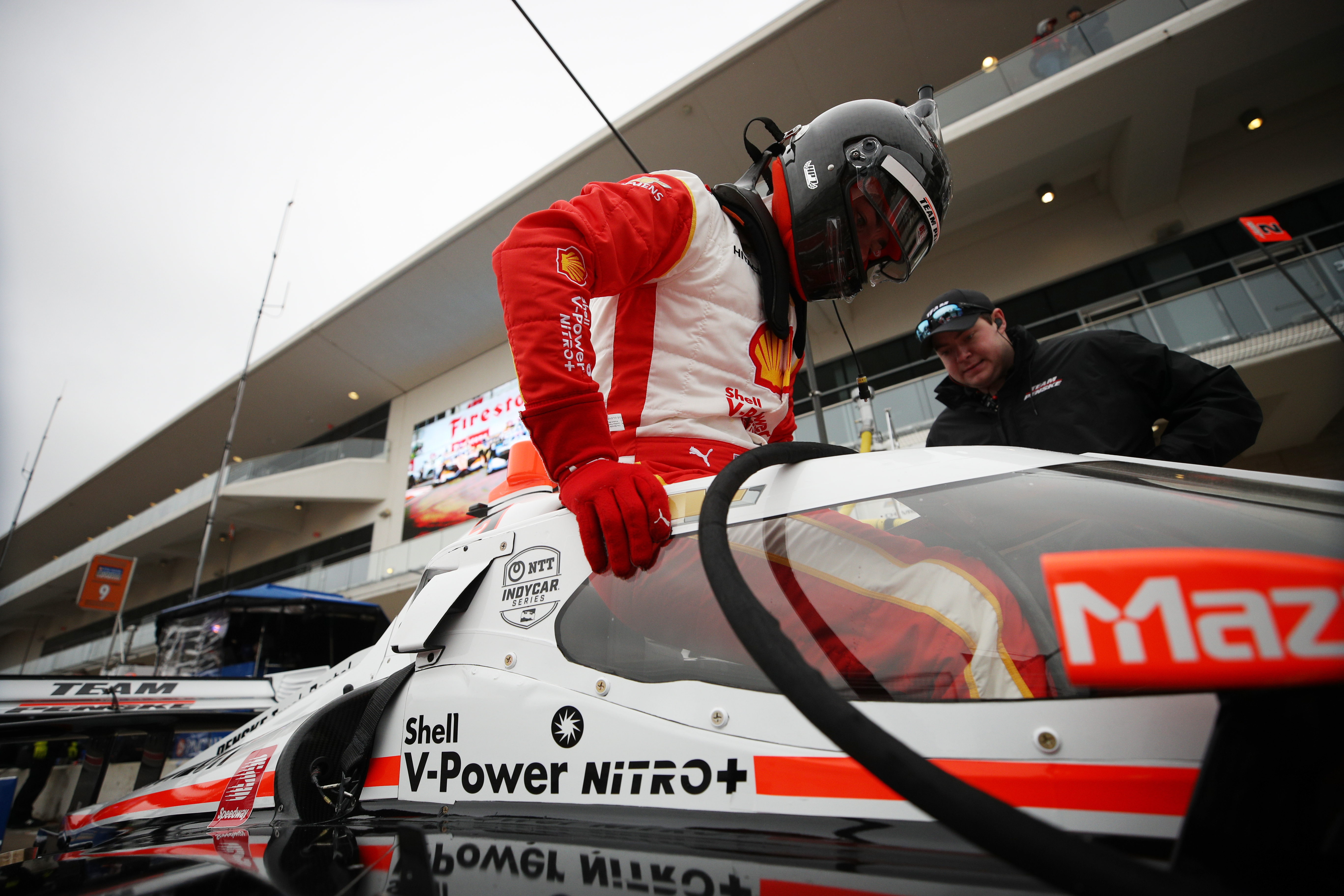 "When I went into the test and talking to the team about 'what change does what to the car' and all that sort of stuff, it's made me excited to find out what it does, what the front wing does, more wicker and all this sort of stuff. In the Supercar we don't get a chance to do so. For me it's really refreshing and it's exciting."
You might think starting on a street course – where Supercars is very at home – would be an advantage. But ultimately after his sim time and a couple of practice sessions, a driver of McLaughlin's calibre will know the track.
Think about how quickly drivers were up to speed on new tracks to F1 this year or in NASCAR where they visited a new track in the form of the Daytona road course and didn't even get a practice lap before the race. These drivers are at such a high level that they get to grips with things very quickly.
For McLaughlin, the issue is going to be the sheer number of things he needs to adapt to within a racing environment. He'll need to work on set-ups and strategy; getting both tyre types into the correct window; push to pass; fleet of foot decision making when it comes to key strategy decisions that win or lose a race. That's before discussing the physicality and unpredictability of these cars of which he has so little experience.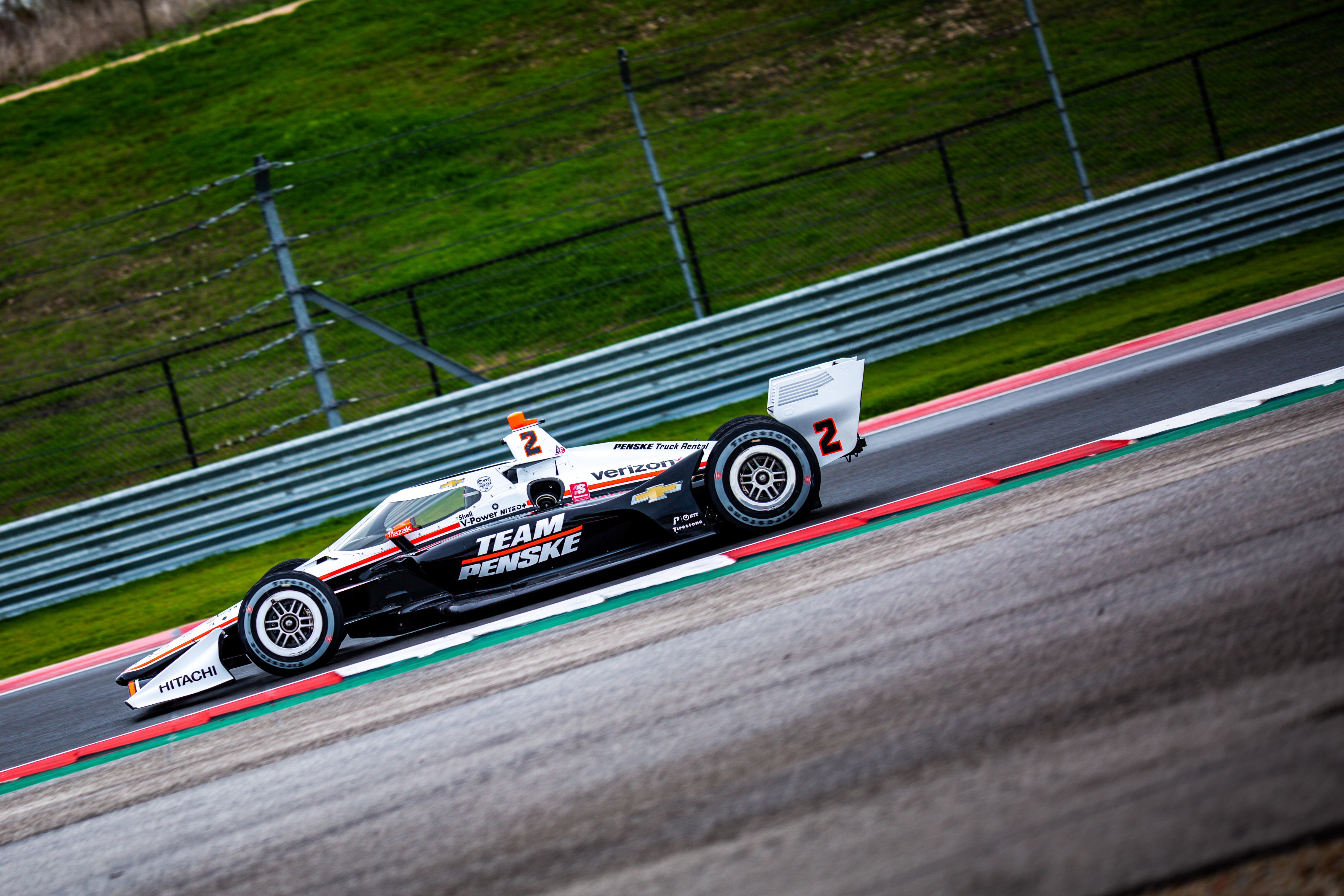 You see how difficult it is for some drivers who come into IndyCar with a whole career in single-seaters under their belts and ultimately, many of them fail. Now McLaughlin has to learn from scratch in what is regularly described as one of the, if not the, most competitive racing experiences in the world.
On the topic of the St Pete streets feeling a bit more like home, he says: "I think Indianapolis would have been cool because there's probably a little bit more run-off than St Pete!
"But at the same time at St Pete there's probably not as many corners where it's sort of aero dependent. You're probably not depending on the aero as much and I'm going to have to learn all that sort of stuff. So thankfully I've had some pretty good tests.
"Sebring was pretty much like a street course I reckon. COTA I was able to feel the car at high speed. I've had sort of two different tracks that have given me an idea.
I'm ready. pic.twitter.com/Ni1by0WRTH

— Scott McLaughlin (@smclaughlin93) October 18, 2020
"But yeah, I fully expect it's going to be bloody hard.
"IndyCar is hard enough but then around street tracks it's pretty difficult. Doing a lap by yourself is the easy part, more where you go in the races. You've got wheel-to-wheel combat so all of that sort of stuff is going to be pretty full on. I'll just take it as it comes, one step at a time."
One step at a time, that's a good way to approach the number of challenges he'll have. He won't always have that luxury to have one thing to deal with, but he's a pro and regardless of his single-seater inexperience, this is a driver who knows how to race and will be electric at racecraft.
He's cautious of making any St Pete-specific predictions or targets, but one thing McLaughlin is concerned about is the fact that the rookies he may have been on par with or outperformed in the pre-season test aren't those same drivers now.
"There's been a lot of water under the bridge since COTA," he adds.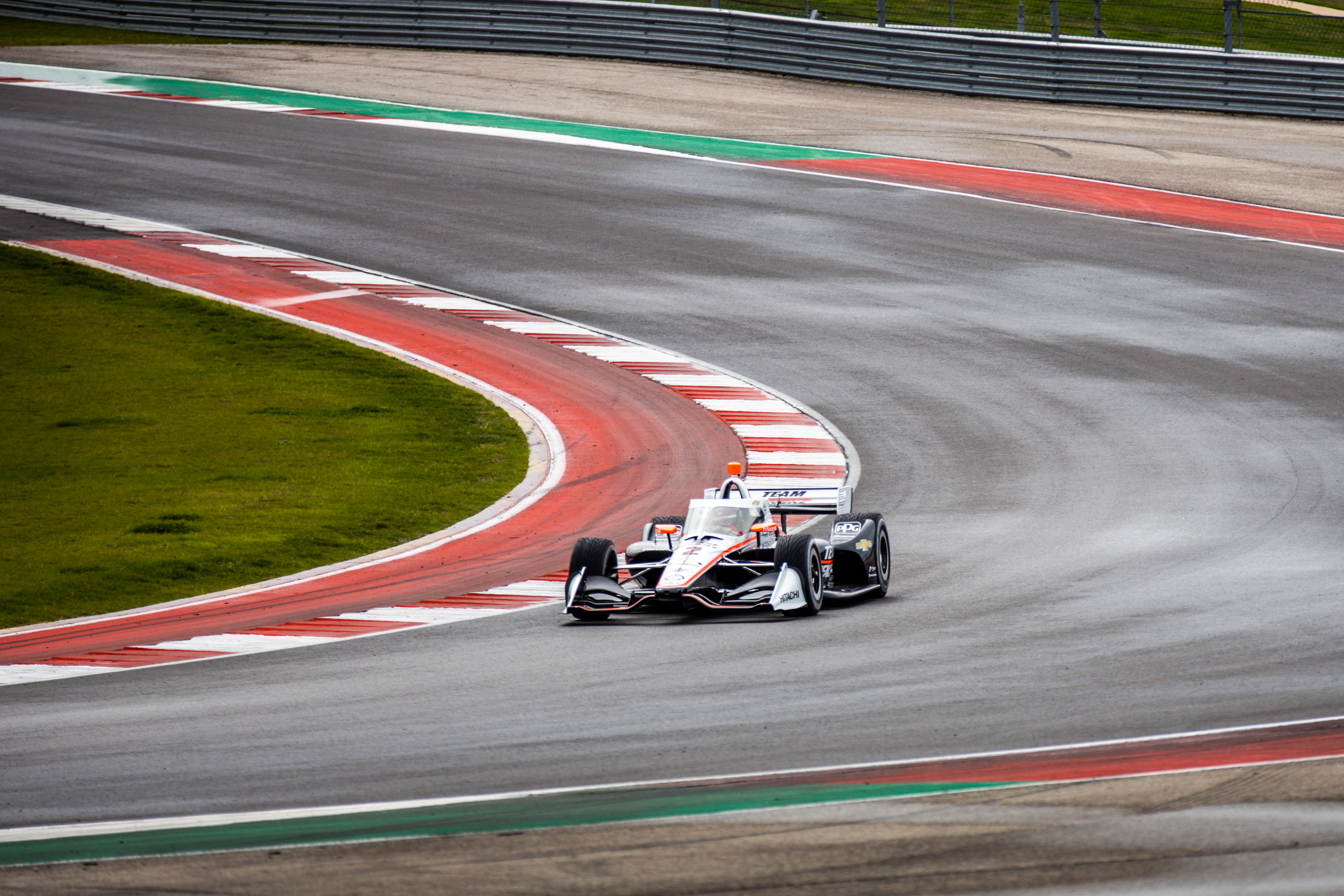 "I'm probably in a more difficult position now because everyone's had a year getting it under their belt.
"But like I said, I'm just privileged to get this opportunity, because I had to go through a serious amount of hurdles with the government and a few other things to get approval to even leave the bloody country.
"To get out of Australia was the first step, to do a race is even cooler."
The big question you may have had all the way through this feature is, how important is his St Pete performance for next year, and is he coming over to the States full-time?
It's a possibility, although he does have a 2021 Supercars contract. Put under pressure though, where do you think Roger Penske would want McLaughlin if he proves an immediate hit at St Pete? That's one you can decide for yourselves!
Proud of our year

Drivers Champion ✅
Teams Champion ✅
Barry Sheene Medalist ✅
Pole Position Champion ✅

Tough day, things didn't exactly fall our way, Tim did a mega job, the team did amazing pit stops, we just didn't quite have the pace!

Now… jump on a plane to the USA! pic.twitter.com/OGnzTm8nXL

— Scott McLaughlin (@smclaughlin93) October 18, 2020
"Realistically, things are changing so much because of the coronavirus, what I can and can't do," McLaughlin says.
"This whole St Pete thing has really come up in the last five weeks. So the stuff changes all the time and it's hard to plan the future.
"But for me it's a toe in the water. See what I like, what I don't like, if I think I can go OK in it, maybe we do more.
"I've got a contract for next year to race in Supercars with DJR Team Penske down under. But obviously, Penske is a worldwide organisation and I'm sure Roger can pluck me out whenever he wants.
"Right now, I've got a return flight home and I'm just taking St Pete as it comes. Whatever happens, it works out alright both ways! I know the best thing, I've got an awesome drive in Australia, with the potential of doing more [in IndyCar] and that's what's really cool about it."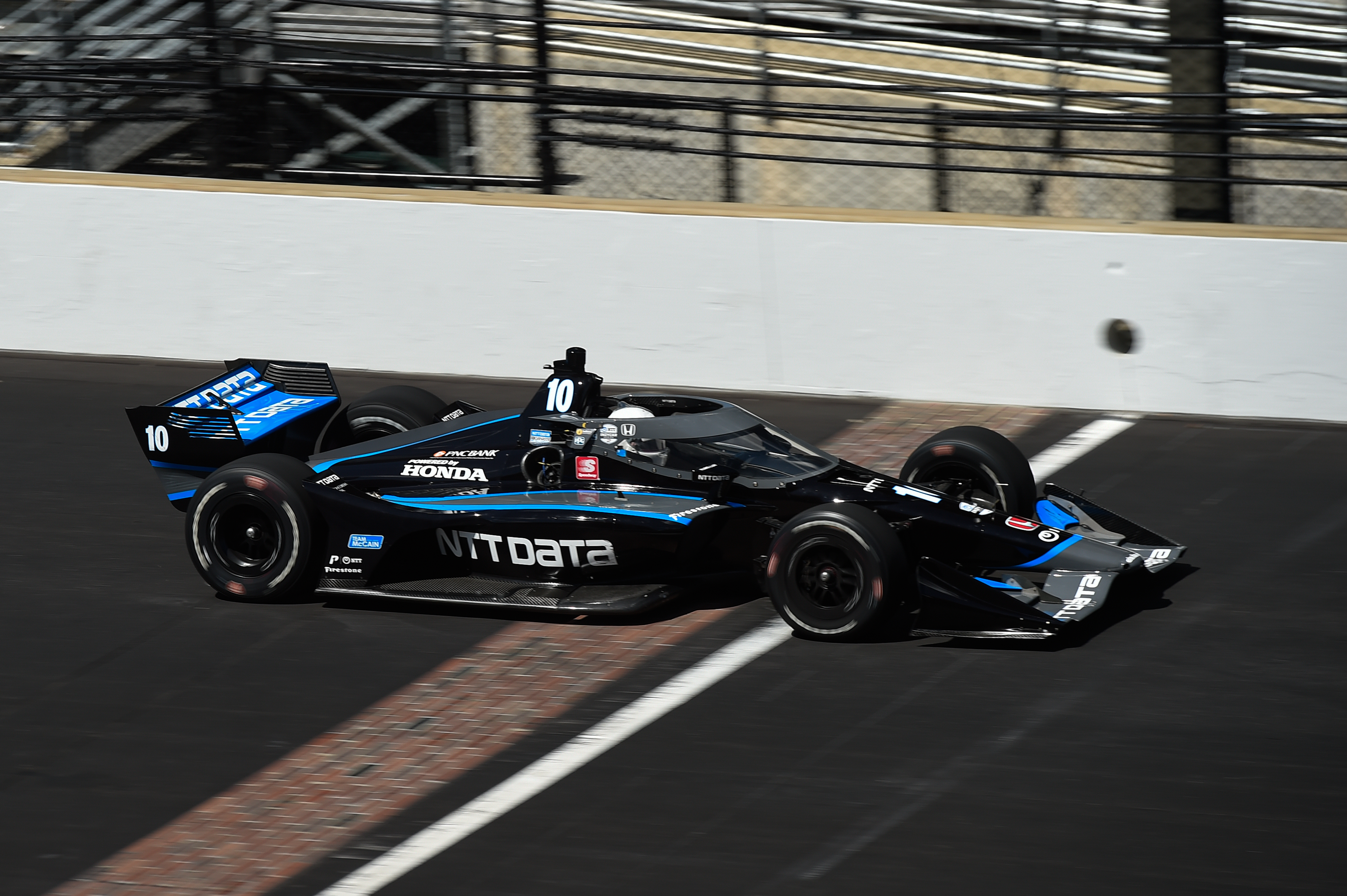 With seven-time NASCAR Cup Series champion Jimmie Johnson another elite driver making the switch from no single-seaters to IndyCar (testing above), there's a fascinating parallel story line to see if the talented duo can establish themselves. They both have the benefit of being in two of the series' top teams for their debuts and a great deal of experience.
McLaughlin faces an uphill challenge at St Pete, but he's already overcome so many obstacles just to get to the race. There's nothing to prove with so much adversity against his race debut, so if he scored a good result then it's a win-win.
And who knows, maybe he'll be 'plucked' out of Supercars and placed in IndyCar. That would certainly be of benefit to IndyCar and anyone watching.