Despite the star power of Romain Grosjean and Jimmie Johnson, it's Scott McLaughlin who perhaps provides the most intrigue of IndyCar's newcomers in 2021. And he's already laid down a gauntlet that has even six-time series champion Scott Dixon worried after he finished second to Dixon at Texas.
"He's going to have a lot of victories," said Dixon post-race.
"I have to try to hold him off…while I can."
McLaughlin has the same single-seater inexperience of Johnson (very little!) but plenty of circuit experience from his three titles in the incredibly competitive Australian Supercars championship. He won 56 races there in eight years.
Fast forward to his IndyCar debut arranged for the final race of 2020 and he had to fight even to enter the States due to travel and coronavirus quarantine rules, but his crash at Turn 1 and 22nd-place finish at St Pete didn't feel like that of a future IndyCar champion.
However, before and after that race, some of IndyCar's brightest stars have repeatedly labelled McLaughlin everything from a future winner to a future champion. From his own Team Penske, advisor Rick Mears (below, left with McLaughlin), Josef Newgarden, Simon Pagenaud and Will Power – who have six Indy 500s and seven IndyCar titles between them – are among them.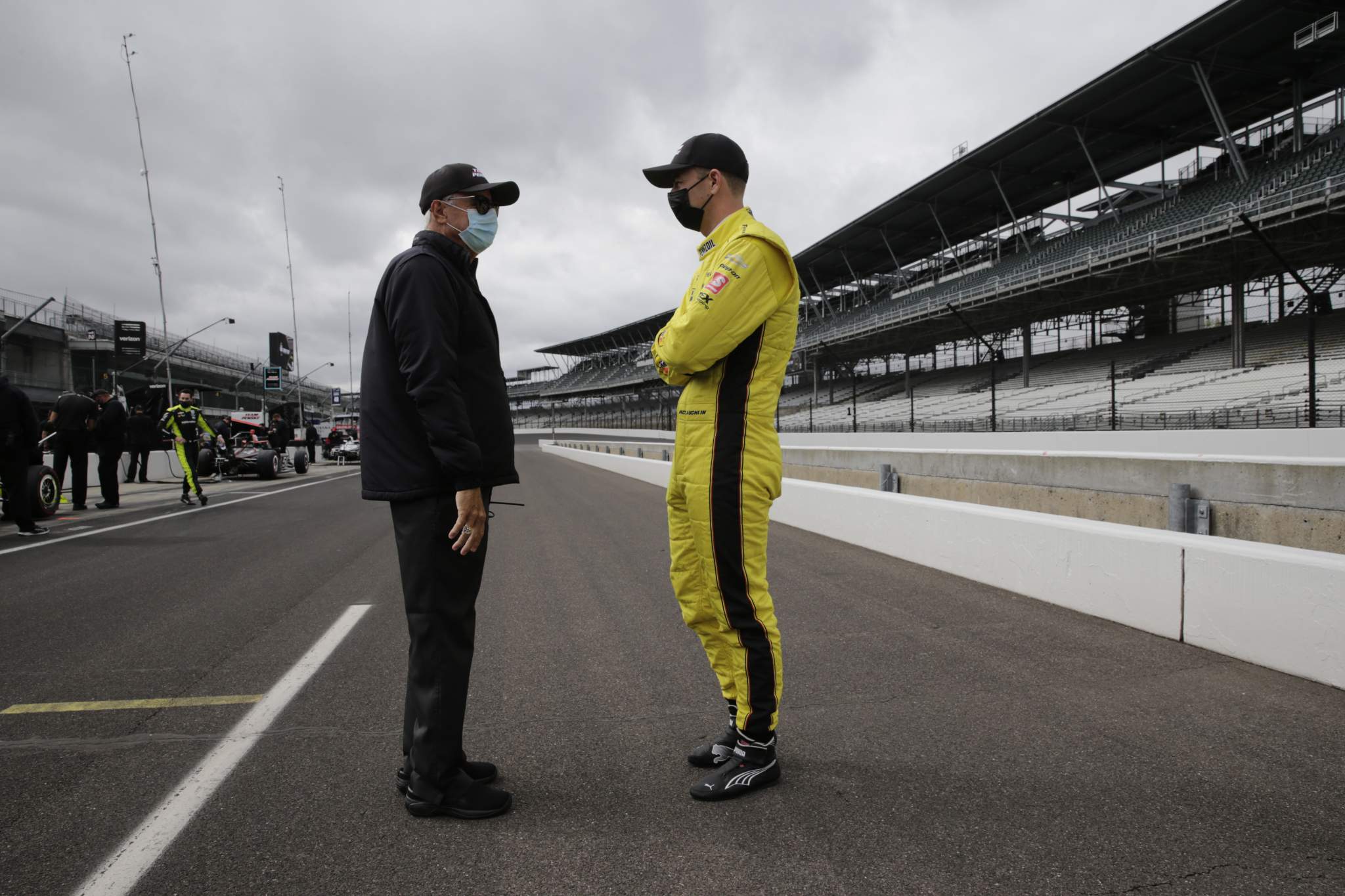 The 2016 IndyCar champion Pagenaud was the most emphatic of them all.
"He's going to win at least a race this year. He's a phenomenal driver. He's got a great drive, and really good feedback, as well. I've really liked him coming on board," he said speaking in March before this season began.
"I'll tell you what, he's going to be tough to beat in the future. He's going to be a champion. He's being tempered because he has to be. But I'll tell you what, on the other side, seeing what he can do, expect great things."
Who are we to argue with a driver of that stature who also shares McLaughlin's data?
On Saturday night in Fort Worth, it became clear there was no need to argue as McLaughlin pulled off one of the best rookie oval races in recent memory.
It came somewhat out of the blue for some, as he entered the Texas weekend 15th in the points after a 14th in Barber and 11th in St Petersburg.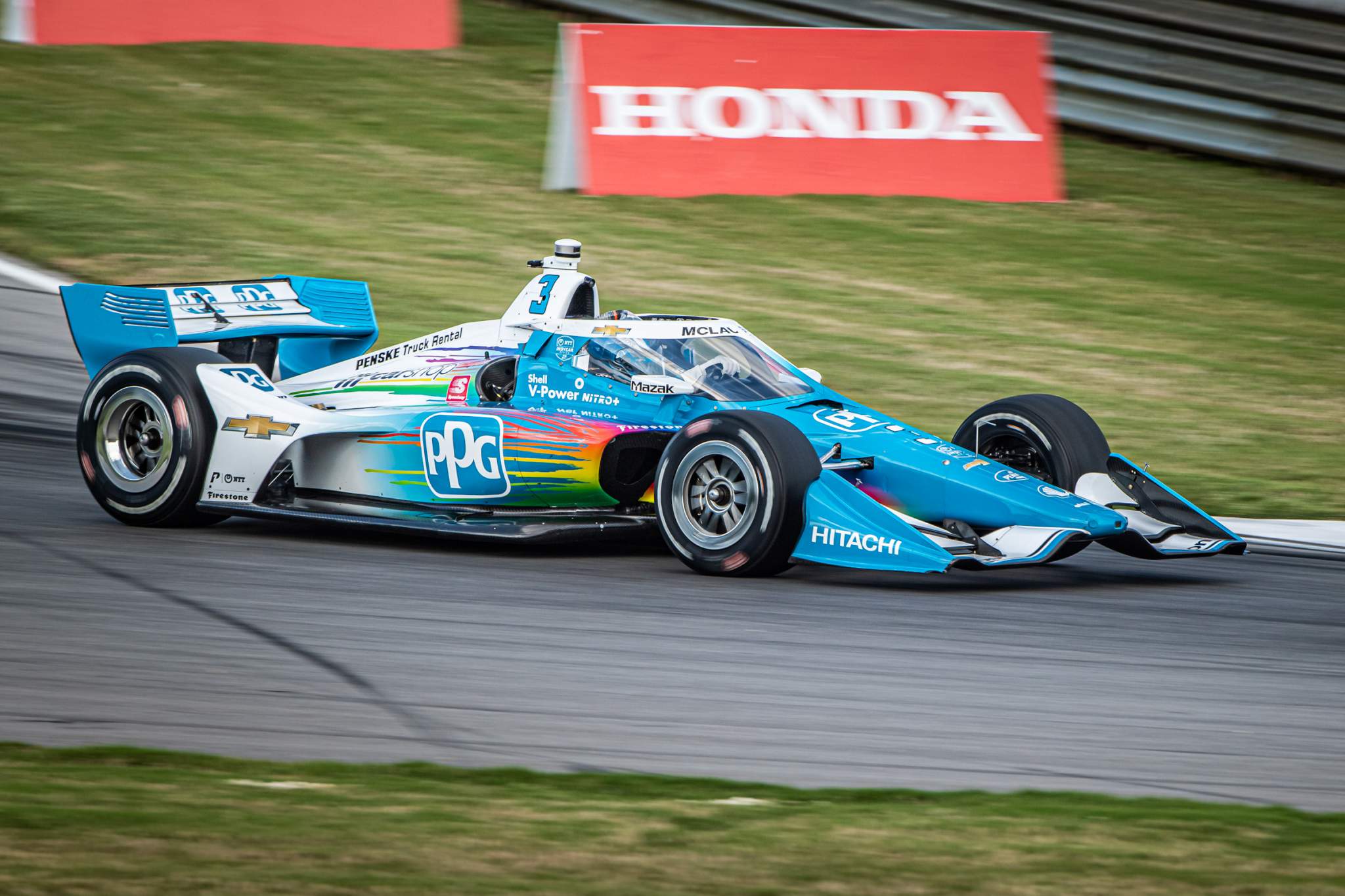 However, in both of these races, he was a top 10 car on pace. At Barber, he was one of the cars stuck on the unfavourable three-stop strategy and at St Pete he was the first of the two stoppers before two cautions helped negate any advantage that might have yielded.
A wild save off Turn 4 during the St Pete race showed the natural car control McLaughlin has and that he's learning to combat the twitchy IndyCar with every lap he gets on track.
"It's been a good start to the year," said McLaughlin, when asked by The Race how he summarised his first two races of the season, given his top 10 pace hadn't yielded an equivalent race result.
"I thought it was over after the first 30 seconds at Barber, I thought I was going to get collected in that [lap one] shunt. It was nice to get around that.
"The biggest challenge for me so far has been qualifying. Understanding especially last weekend at St Pete, I was quite disappointed with my qualifying because I was in the top eight through the whole weekend before leading up to it, felt really strong within the race car [eventually qualified 14th]
"Just getting the feel of the red [softer] tyres in qualifying has been difficult, not only at the street course but also on the road course. That's all taking time.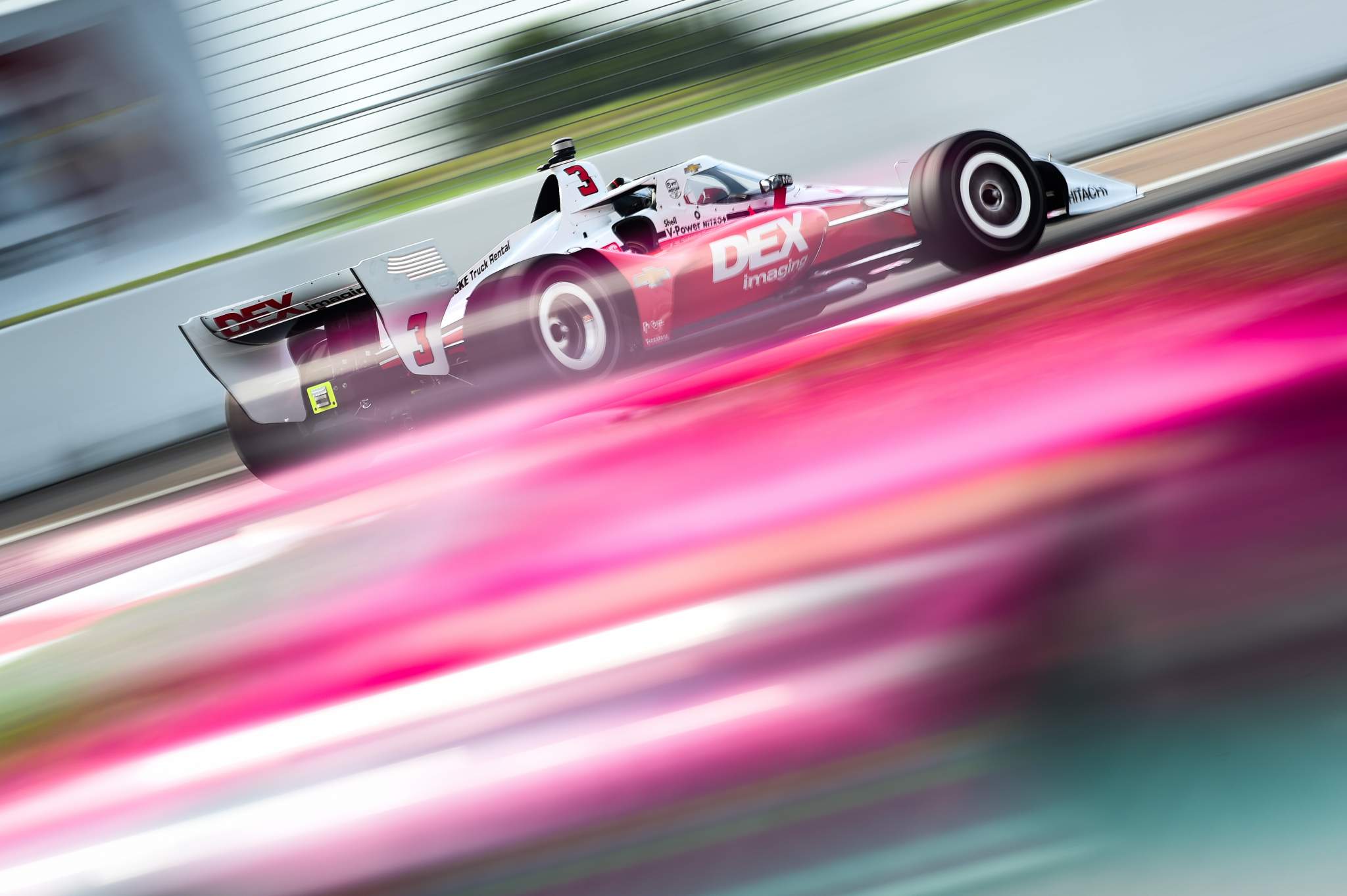 "Probably right now qualifying is my Achilles' heel at the moment, I need to work on, which I'll try to do. Certainly, in the race, I feel like we've had a really fast car and felt really strong in the races. Made a couple of moves here and there, battling hard.
"The racecraft thing has sort of come naturally for me in terms of, I was a little bit nervous in what it would be like, open-wheel, side-by-side.
"I've had some pretty hard battles with some pretty tough guys, Takuma Sato, raced with Sebastien Bourdais, a couple of other people, people that race hard but fair. I've enjoyed it.
"Like you said, we've had a top 10 car. It's been a pretty solid start. We just have to keep it going from now on."
Keep it going may imply that he wants to maintain that pace, but there was something extra-ordinary about what followed with McLaughlin's performance at Texas.
He has a steely determination which marks out IndyCar champions like Dixon, and another attribute is that he doesn't lobby to do anything drastic with strategy or make wild outlandish moves. It may mean he sometimes looks less spectacular out on track than other drivers, but he already appears to be a very polished and consistent IndyCar performer after just four races.
This is all caveated by the fact that he only has a few Australian Formula Ford outings in terms of single-seater experience on his CV from his teens, and he's competing in one of the most competitive single-seater championships in the world against drivers of F1 calibre.
When you understand the context and take the time to delve into McLaughlin's performances you start to see why he's being touted so highly by Team Penske regardless of results.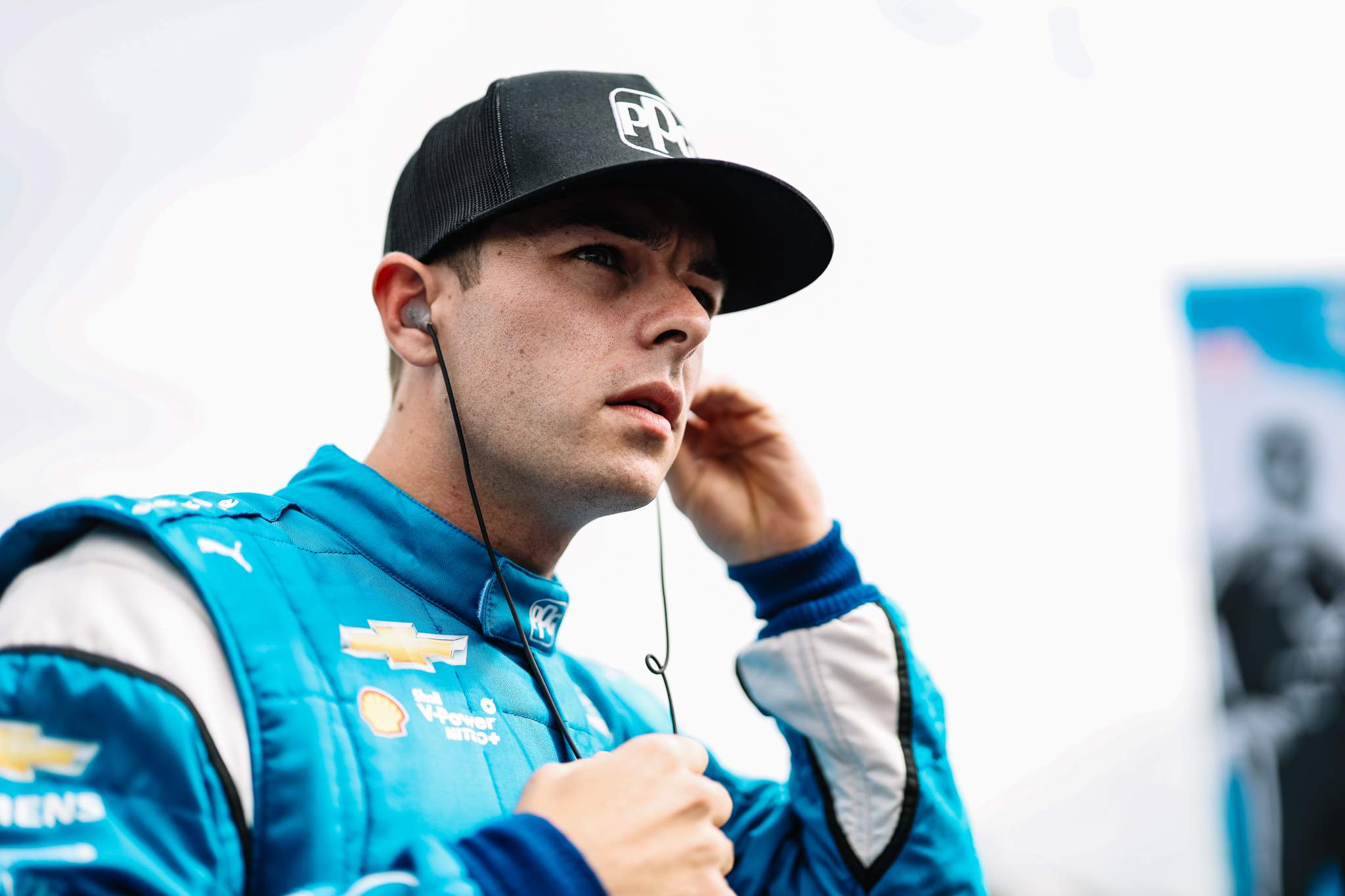 He had tested twice at Texas before the race weekend and had an uneventful practice session. With qualifying rained off he started 15th on championship points, but staying out while others pitted under green flag conditions within the first 60 laps paid off when a caution came out and allowed McLaughlin to pit and make up positions.
From that point on he chipped away at the deficit to leader Scott Dixon, coming out of his second stop in third behind Felix Rosenqvist after both had executed delicious undercuts.
McLaughlin had reeled in Rosenqvist though – after the latter had eroded Scott Dixon's five-second lead after the pitstop to nothing – before a final caution set up a sprint finish.
Rosenqvist dropped to 12th avoiding his countryman Marcus Ericsson's car in the pits, and that gave McLaughlin second on the restart.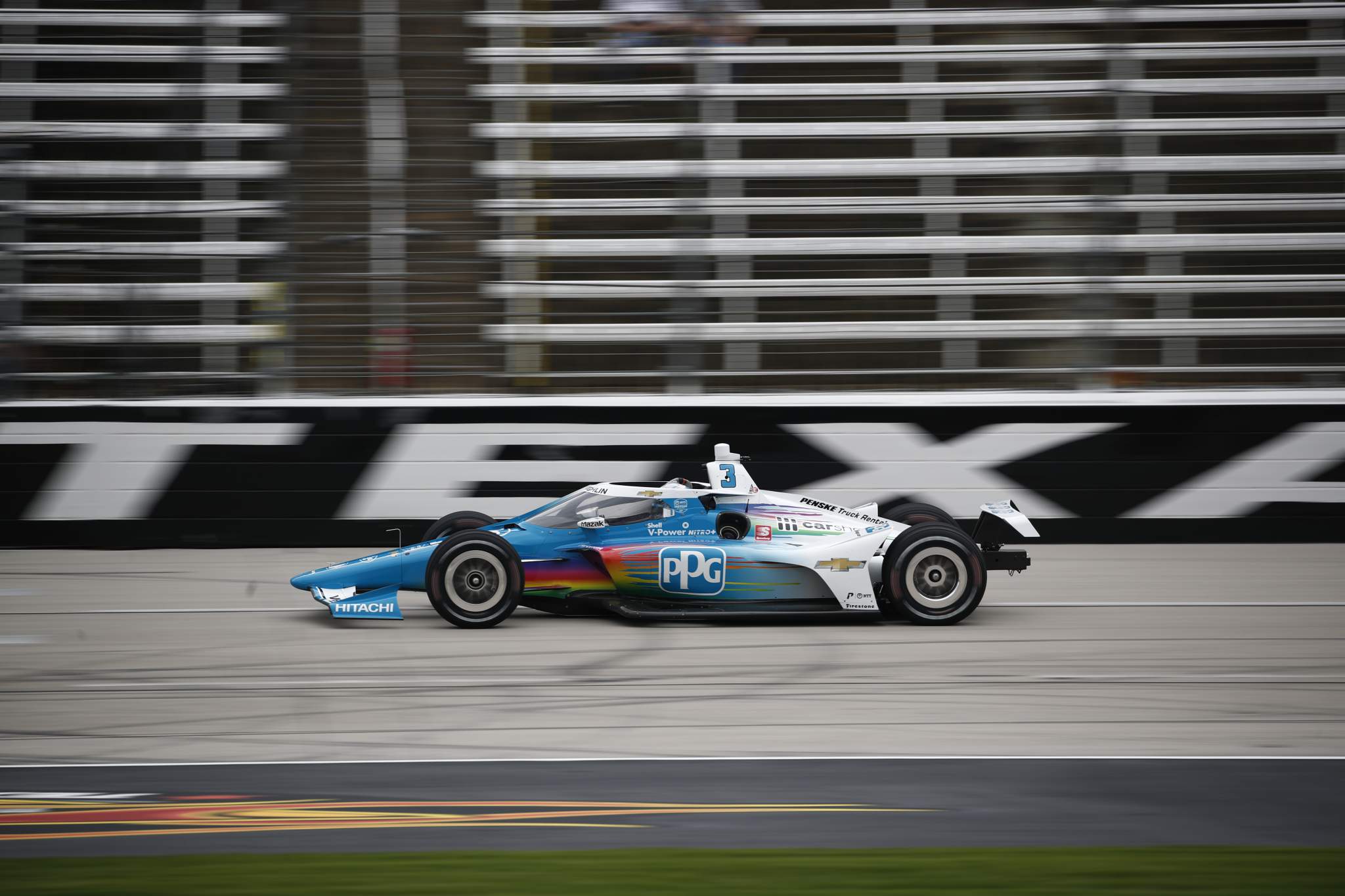 McLaughlin harried and pressured the most successful and unflappable IndyCar driver of the modern era for 30-plus laps, and it was no sour taste to finish second to Dixon as he got the gap down to 0.2s at the flag, but it wasn't enough.
"Well, it's definitely the most happy I've ever been finishing second," McLaughlin said after the race.
"It's one of those things where a little bit unexpected just because I knew how tough it was going to be getting through the field. But, yeah, things fell our way.
"For it to happen on an oval is a pretty proud moment.
"I've worked very hard behind the scenes looking at the footage, talking to my team-mates about where we can get better. Really proud to have been able to deliver tonight when I needed to.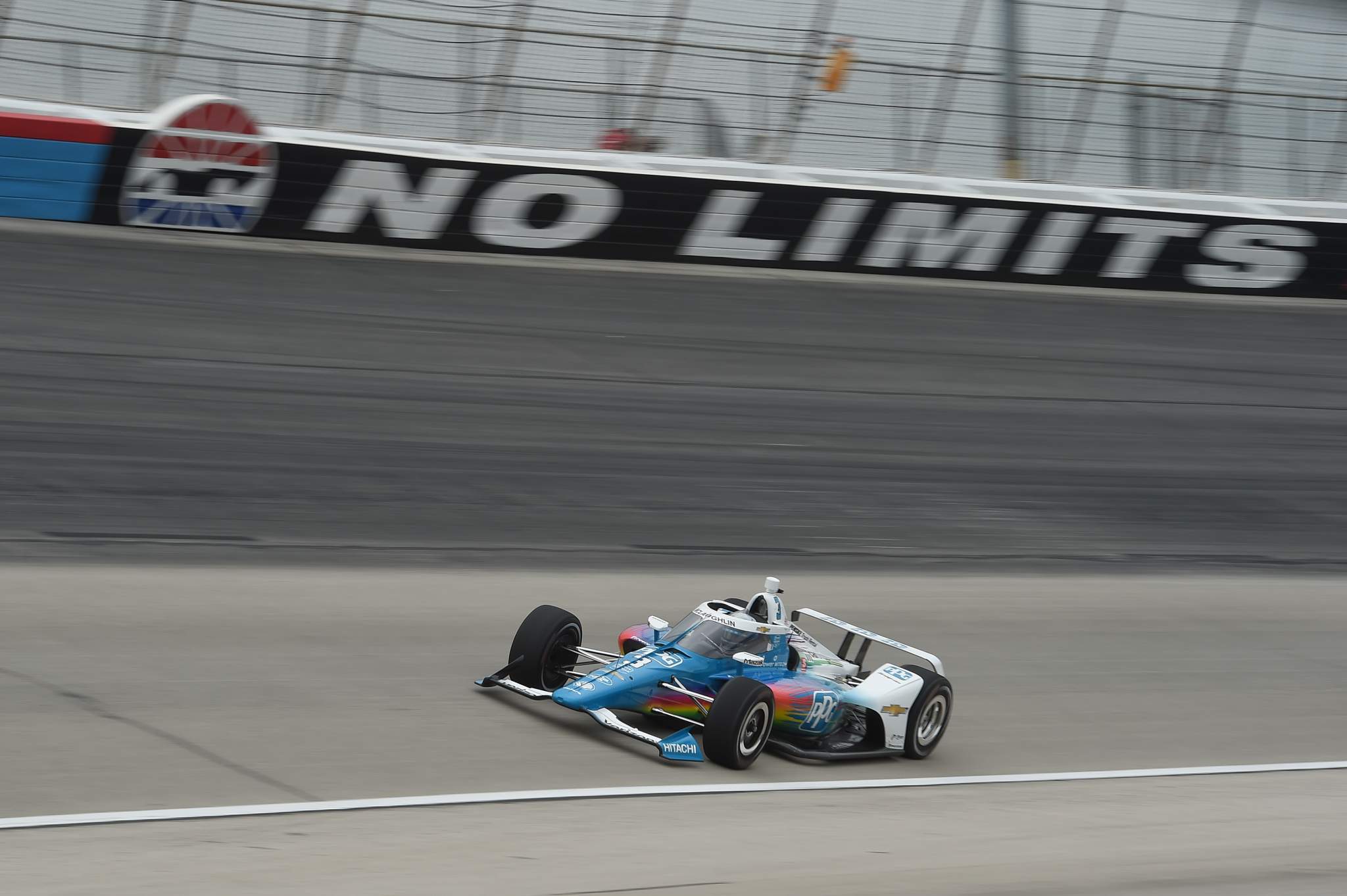 "The boys on the team put me in position. I was able to deliver. That's what I'm really proud of."
He added: "Probably too happy finishing second. Definitely, you won't get me like this ever again. Hopefully we can go one better next time."
His performance was brilliant. Especially given that was his first taste of saving fuel in race conditions on an oval, keeping the tyres alive and generally just racing wheel-to-wheel at 210-220mph.
Texas is not an easy place to come right now with its single lane and extremely slippy high groove which you must avoid at all costs. Double Indianapolis 500 winner Takuma Sato crashed here last year, and James Hinchcliffe today having sat on the pole at this event before.
It can bite even the most experienced of competitors in the championship after years of competing there.
It takes some drivers years to conquer ovals, and it can take a similar amount of time to adapt to IndyCar strategy.
While McLaughlin still has plenty to learn, he's shown signs that he has a brilliant, above-average level of understanding and execution of both. Being in a squad like Penske, he's only going to get stronger.
Each week becomes more revealing. Scott McLaughlin may just be able to deliver on the ultimate IndyCar hype.