Earlier this week, 2014 NASCAR Cup Series champion Kevin Harvick said that IndyCar needs to be careful because it is facing a threat from Formula 1 and its growth in America.
"IndyCar in general, I think there's a huge competition there as far as those guys go," Harvick told NBC following the announcement of Las Vegas' new F1 race. "I raised the same awareness to them, and they just blew me off. Never even had a conversation about it."
In addition, last week 2016 Indy 500 winner Alexander Rossi pre-empted Harvick in urging caution over competition.
"[F1] is competition for IndyCar and it is something that we need to be aware of and concerned about to a certain degree," Rossi told Autoweek, "because it is gaining a lot of traction and popularity in the US and now we don't only have to compete against NASCAR, we've got to compete against F1 as well."
This might be a take many will disagree with, but I believe not only is there no competition between Formula 1 and IndyCar, there's nothing but positives for IndyCar to take from more F1 races in the States.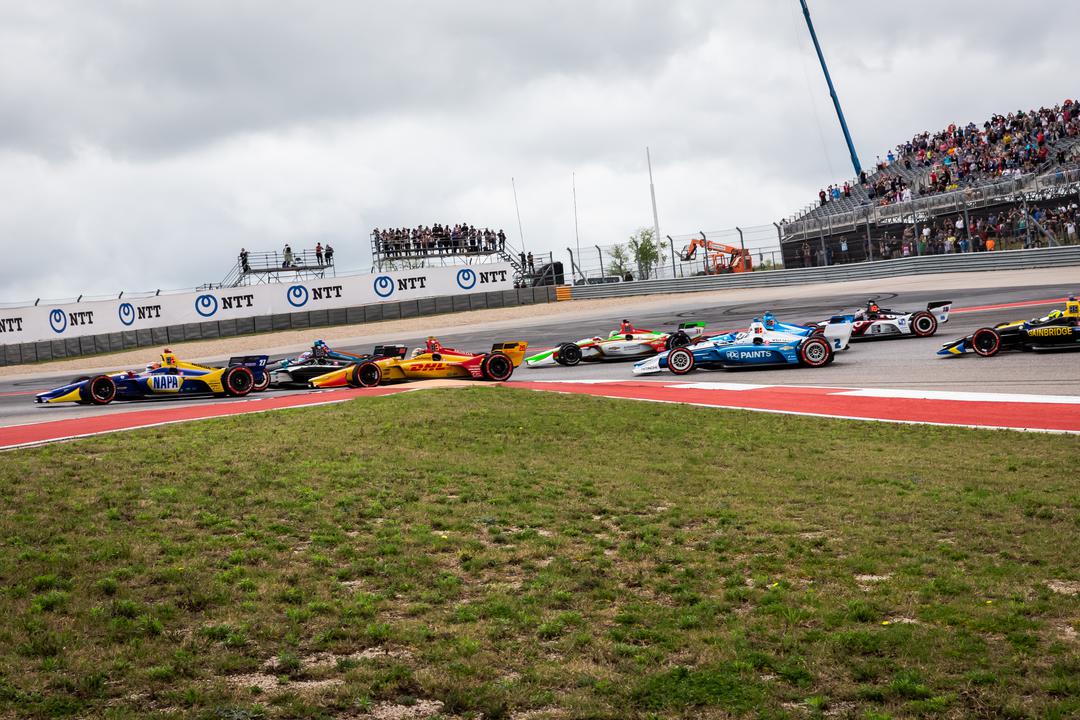 Apart from the fact IndyCars look similar to F1 cars to the untrained eye, it's still motor racing. The cars still try to compete a set number of laps quicker than the opposition in the same way that NASCAR, winged midgets, or karts do.
From a timing perspective as well, the third F1 race makes no difference whatsoever to IndyCar viewership. Two of next year's three American F1 races will happen after IndyCar's season finishes, with the Las Vegas race due to be held in November.
The ticketing costs for the F1 races are likely to be much higher than their IndyCar equivalents, and while F1 races three times, IndyCar is a domestic series that will race 17 times across the States in 2022.
If the Vegas race happens at 10pm as is suggested, that would make it well past midnight on the east coast, so that race is certainly one not catered specifically to just a US audience.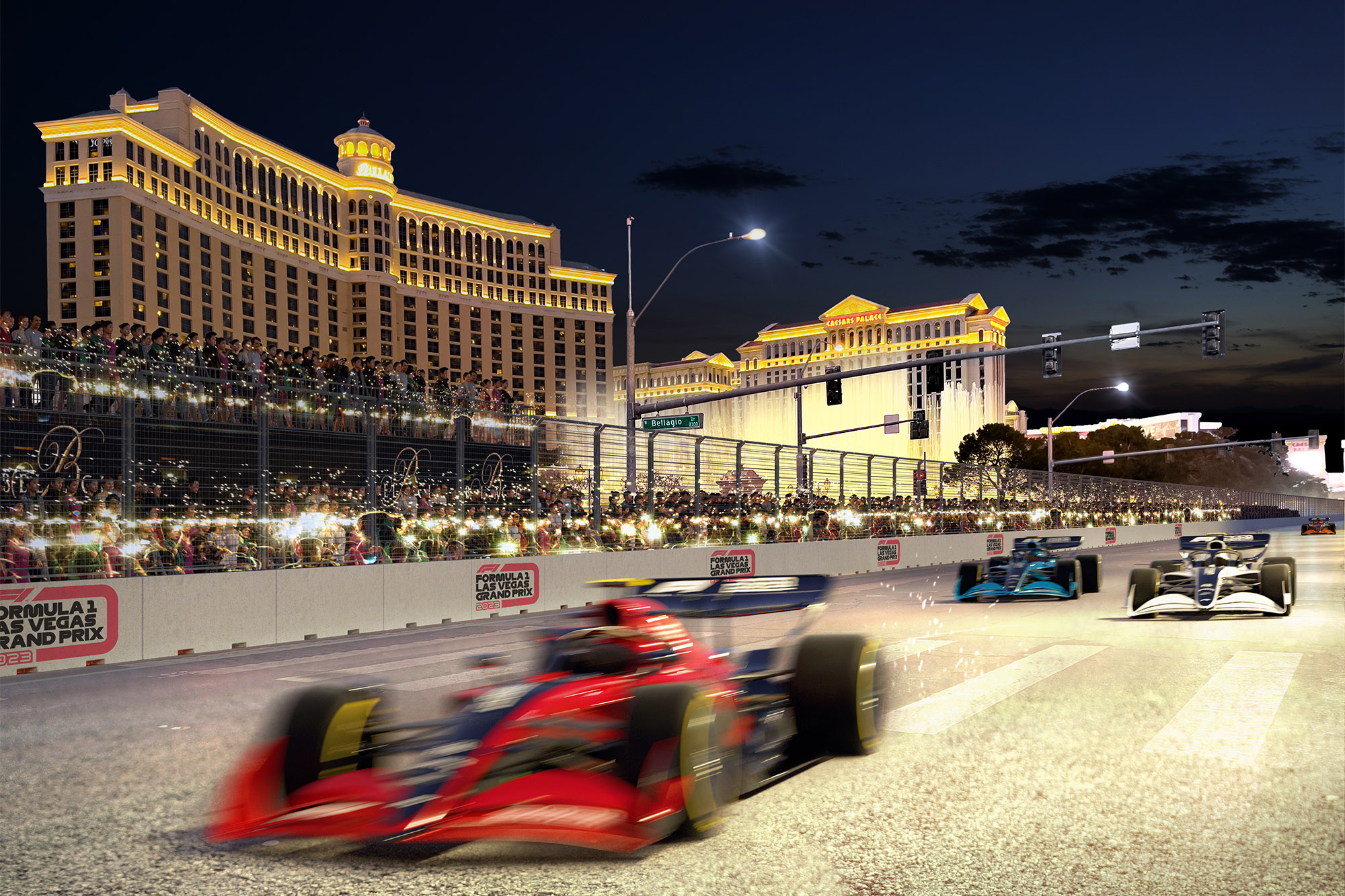 The US is so vast in terms of area, time zones and population that three F1 races barely makes a dent.
Of course, the situation discussed so far mostly addresses fans in attendance, but you may argue TV audiences are the more likely area for IndyCar to take a hit.
I understand that argument. Perhaps once IndyCar fans get a taste of a (finally) close-fought and thoroughly entertaining F1 season, they might decide a Sunday only has room for one motorsport event.
Dig deeper into this and you'll see there's nine clashes – if you include qualifying for the Indianapolis 500 – equating to over half of IndyCar's season.
But let's contextualise a few of those. Long Beach coming up this week clashes with Melbourne, but that race happens at 1am Eastern Time.
Indy 500 qualifying is one of the most exciting motorsport events there is and the same goes for the race proper, so anyone who has been an IndyCar fan is almost always going to watch the 500; if they don't, then that's bizarre!
There's also the Baku F1/Road America IndyCar clash in June, but the Baku race has a start time of 7am ET.
I've gone for the most hospitable time zones with those examples, but don't forget the west coast is three hours behind that as well…
Of course, IndyCar's last two 2022 races clashing with Zandvoort and Monza is less than ideal – especially as they have been popular F1 races recently – but taking all the above into account I just can't see a viewing audience exodus. Especially when IndyCar has been trending well against F1 and NASCAR in TV numbers over the last year or so, pretty much since the return after the pause enforced by the pandemic.
All of the clashes apart from Texas/Bahrain (11am ET) and Mid-Ohio/Silverstone (10am) start at 9am Eastern Time or earlier and that hardly feels as though it'll be impactful on IndyCar's noon/afternoon start times.
Rather than seeing this as a situation where there's only a finite number of motorsport fans, who are now being stretched across more series, I take a very different view. It's clear from the impact of Drive to Survive and the competitive nature of F1 last season that there has been exponential growth in audience figures and fan numbers.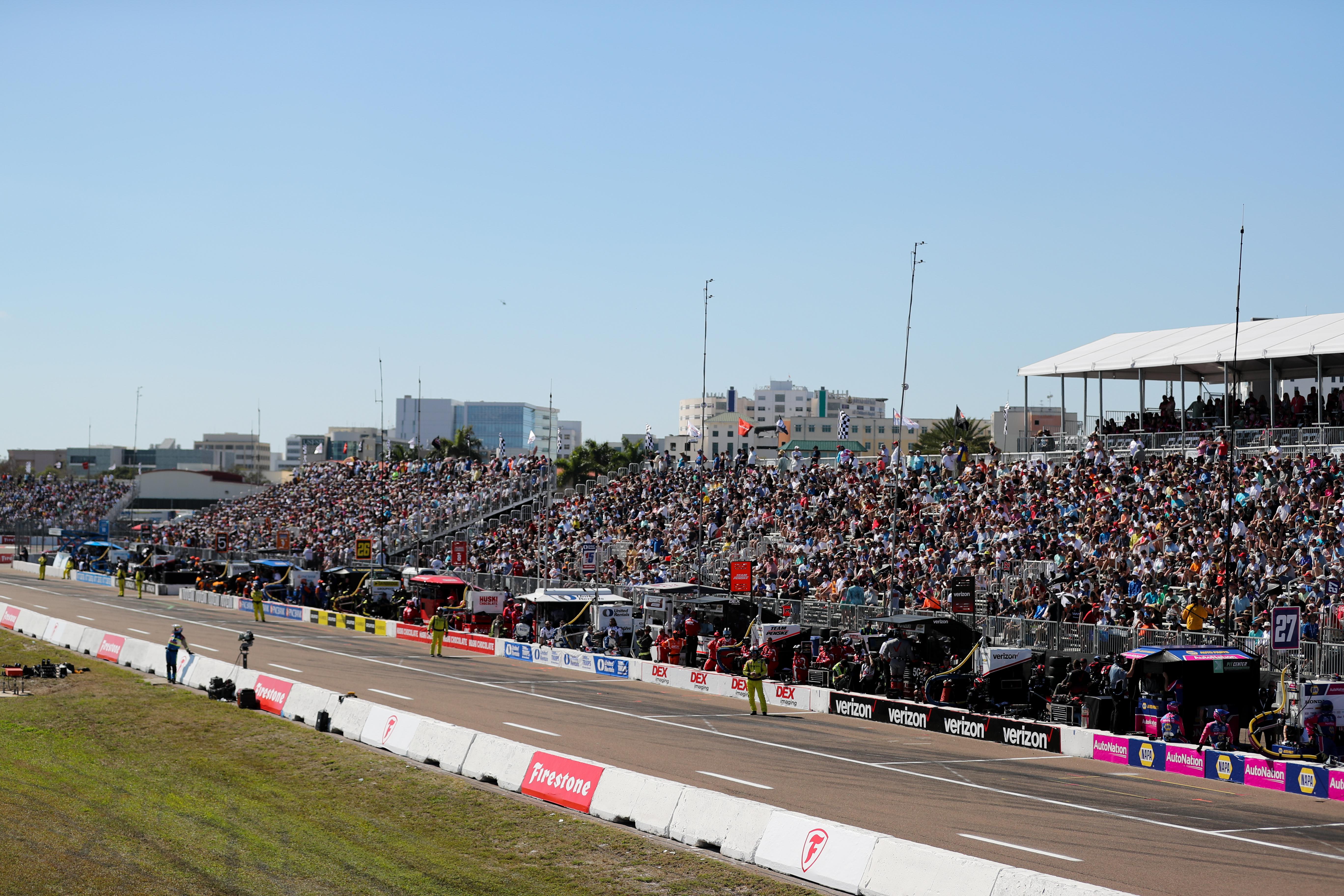 How many of those new F1 fans have come from watching other series is difficult to calculate, but judging by almost every other series talking about Drive to Survive as a key element in a plan to attract new people to motorsport, you have to assume many of these new F1 fans are not previous motorsport fans.
So this is where the benefit lies for series such as IndyCar, and because its product arguably feels less contrived than some areas of stock car racing – and has ex-F1 drivers on its grid – it's perfectly placed to capitalise on a burgeoning US motorsport market.
It races 17 times a year in the States and offers much of what F1 does – more when you consider the inclusion of ovals – so why wouldn't it grow from more interest in motorsport Stateside?
One reason would be if IndyCar doesn't look to capitalise on this new-found interest via its marketing and social media. Instead of looking at F1 from afar, it should get in there and target its new-found fandom in the States. Take the series to them. Explain that if fans love F1, then something similar is happening 17 times a year and it may well be cheaper and closer for those fans to see.
Rather than seeing this as some form of competition – it's nonsense to suggest F1 is in competition with IndyCar or vice versa, they're on totally different levels – see it as an opportunity to boost each other.
IndyCar especially can grow from these new fans if it targets them correctly.
I'm sure Roger Penske and his team are looking at this as an opportunity gained, rather than a battle it was never fighting, lost.