An initial three-year deal to race in Las Vegas is a high-upside gamble for Formula 1 in its relentless push to boost its profile in the United States of America.
F1 CEO Stefano Domenicali says the intention is to stay longer than three years but that will depend on whether or not F1's return to Vegas works.
This is a very different event to the ill-fated, two-year stint the city had on the calendar in the early 1980s. It's a night race on a street comprising the most famous Vegas sights. All glitz, all glamour. It fits F1's pursuit of a greater spectacle. No wonder Domenicali called it "the perfect place to be".
And if the numbers projected at the official launch event are close to being accurate, this will reward the city handsomely. Las Vegas is anticipating 170,000 visitors – apparently that's equivalent to 400,000 "room nights" – and a direct economic impact of half a billion dollars. Indirect impact, however that can be measured, will be more than $1billion.
Hosting an F1 race is already in vogue. With those kinds of numbers trumpeted and the city itself in need of recovering from the impact COVID-19 had on tourism, it's easy to see why Vegas has gone all-in. Likewise, F1 is desperately keen on increasing its US footprint. Where better than one of its most famous cities?
F1 intends to get a lot out of this race, at least in theory.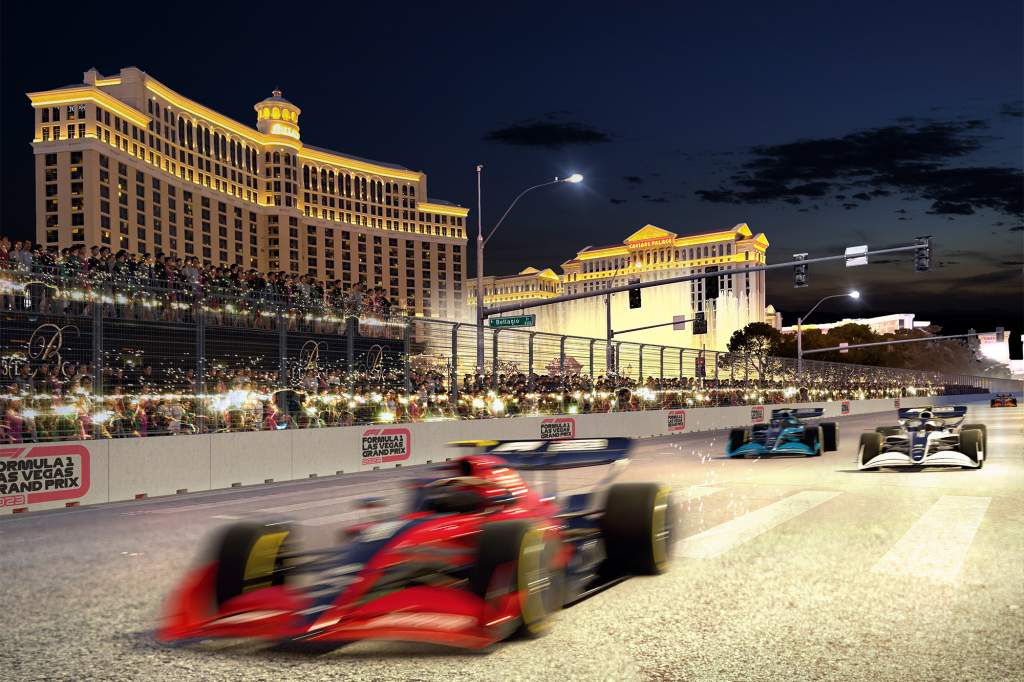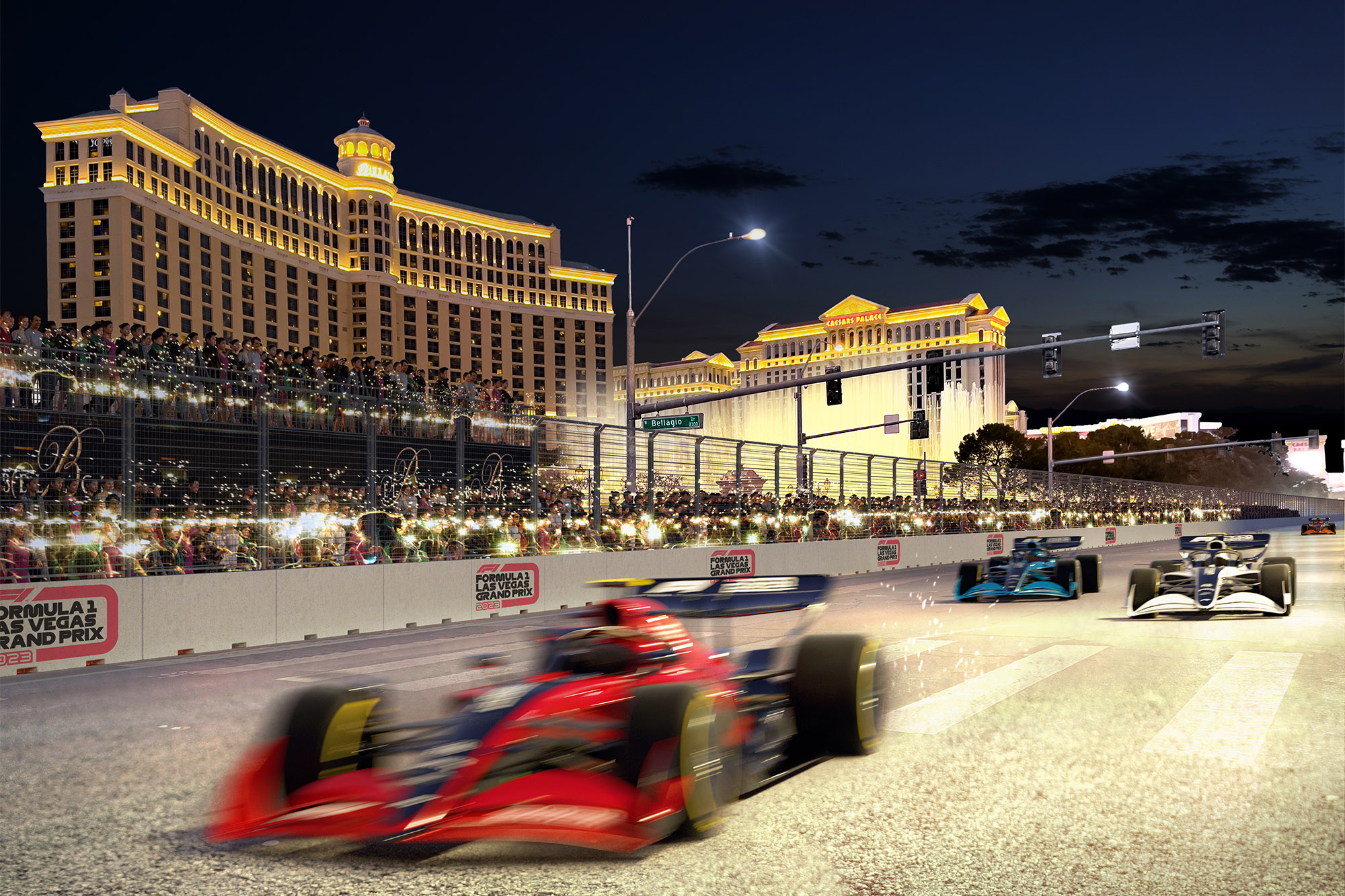 Nevada governor Steve Sisolak reckons this will be "the flagship" F1 race within a couple of years. That is a huge claim for a championship rich with traditional races, which put on a great show and have sell-out crowds. But if true it will make F1 and Liberty Media a fortune, especially as it is promoting the race itself – that means it takes all potential profits (or losses).
Domenicali also keeps arguing how important the US is. Just because F1's roots are in Europe, which Domenicali acknowledges is where the championship was "born", doesn't mean its future is tied to those countries. If it's well-established somewhere that just means there is a lower ceiling for growth. The US represents untapped potential.
Liberty Media is willingly trading the European collection of races for races elsewhere because it believes that's the right balance. It targeted the US and so far that is being rewarded with ever-increasing TV audiences and sold-out races.
There is also talk of knock-on benefits. Representation is valuable and F1 is missing an American driver. Domenicali says that is important but it has to be "real" – in other words, a proper driver. Not a gimmick.
F1 is working with the US motorsport federation to invest in that with a longer-term project. But it also reckons more US races, especially one that will have as much attention as Vegas, will only make it more likely that an American driver will make it onto the grid.
These are all nice theoretical pros. There are also cons. Another race has to make way for this to happen (like a European race such as France), a street circuit limited by local infrastructure as much as the Vegas track seems to be is bound to have shortcomings as a spectacle, and it's only a short-term deal for now so F1's rapidly expanded US presence may quickly collapse again if the expected interest is not there.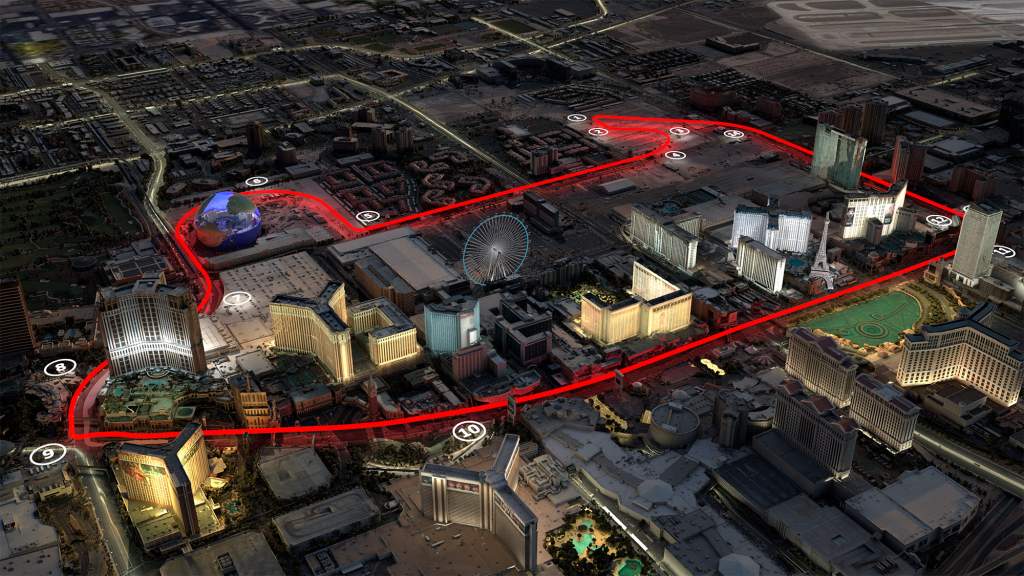 A couple of years ago it would have been "crazy" to think the US could have more than one race. Soon it will have three. And Las Vegas is a gamble.
Will this kind of destination race work? Can the US sustain three grands prix?
Is this going to drive F1 from its heartland and if so, will that prove to be a bad thing?
In such a situation, the rewards must outweigh the risks. In Vegas, F1 is convinced it will hit the jackpot.