Much has been made of Scott McLaughlin's maiden IndyCar win given his lack of single-seater experience.
But so far little has been made of one key area in his driving that was vital in the St Petersburg victory.
Few things are secret when the cars hit the track these days. We see the lap time, the order of the cars, the deficits between them. Broadcaster NBC sometimes even gives you the pitstop times for each driver.
But in a series where overtaking can be so difficult – especially on street and road courses – there's one particular battleground that stays in the shade when it comes to working out the end result.
It's the in-and-out laps of the drivers.
There are no tyre warmers in IndyCar, so these already difficult to handle and heavy beasts with plenty of power on cold tyres are a recipe for disaster, or at least it would be if the IndyCar field wasn't so high quality.
It's an art form really. Because the cars are so unpredictable in this phase, there's not a lot a team or engineer can do to negate the loss of balance in the car. Especially as potential changes likely wouldn't be worth it if it upset the car over the stint.
So it's just a case of 'deal with what you've got'.
At St Petersburg where you have to get up close to the wall to achieve lap time, it really highlights the drivers with the best car control and those willing to take big risks for big reward on track.
It's why someone like Pato O'Ward is regularly near the top in this category.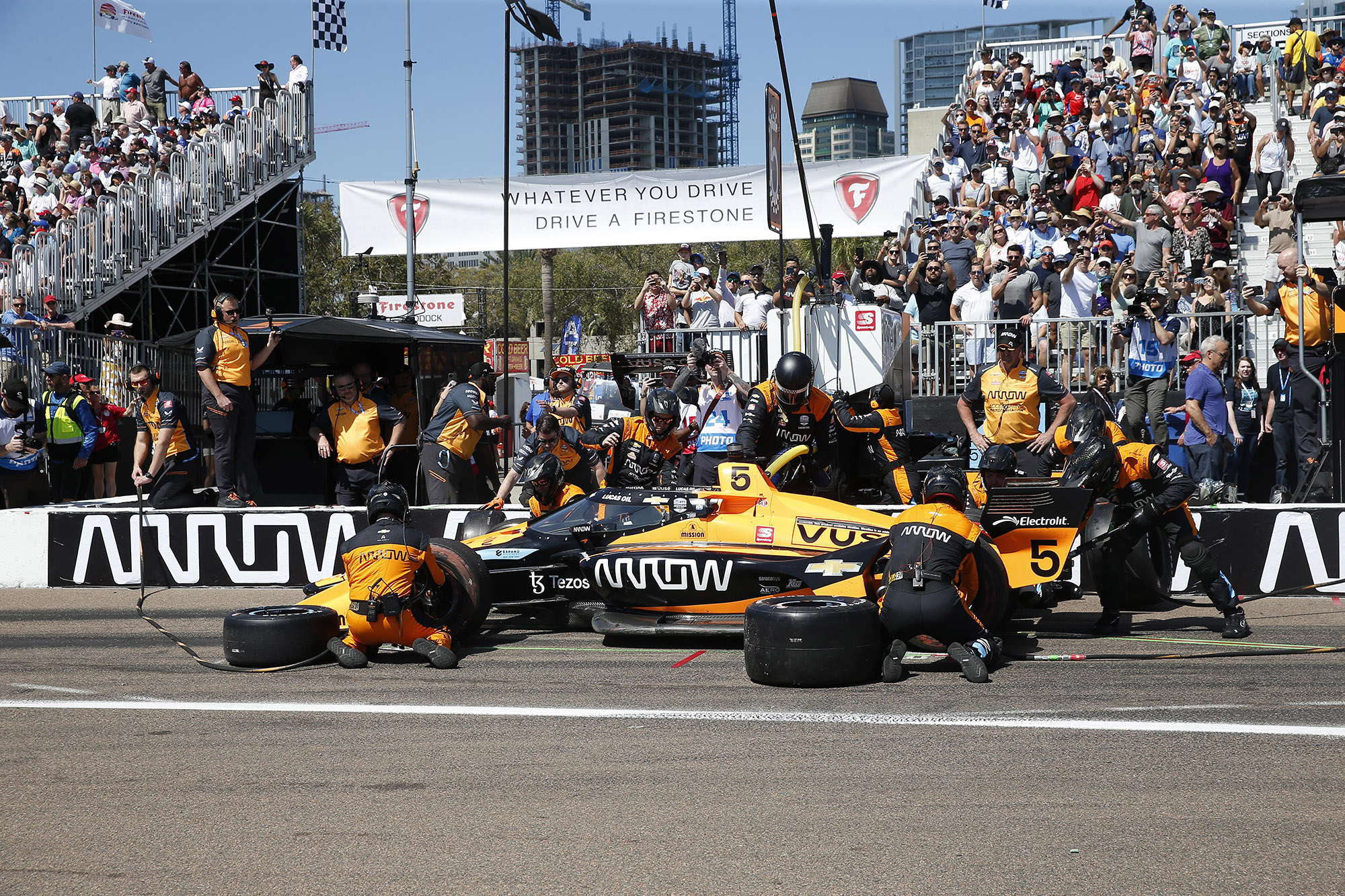 This information is published on IndyCar's website shortly after the race, but is rarely referenced or charted in digestible way for the viewer on a TV broadcast.
Looking back on Sunday's race revealed more behind the final stop where McLaughlin managed to maintain his lead over reigning champion Alex Palou, who stayed out a lap later than everyone else so had a bonus in-lap on warm tyres while McLaughlin was coming out on cold ones.
But when he emerged on track, McLaughlin was *just* able to hold the lead through Turns 2 and 3, centimetres between them.
Here's a break down of the relevant lap times:
Chain of events
Lap 64 McLaughlin in-lap* 58.4278s
Lap 64 Palou on-track 1m02.9190s
Lap 65 McLaughlin out lap** 57.8610s
Lap 65 Palou in-lap* 58.0403s
Lap 66 McLaughlin 1m02.1440s
Lap 66 Palou out-lap** 58.7371s
*measured from start finish line to pit-in line, a shorter distance than a whole lap
**measured from pit-out line to the start finish line, a shorter distance than a whole lap
And here is each driver's times laid out per section to get a better idea of who won the battle and why.
M
c

Laughlin/Palou comparison

In-lap
1 Palou 58.0403s
2 McLaughlin +0.3875s

Time in pits
1 McLaughlin 34.5273s
2 Palou +0.4916s

Out-lap
1 McLaughlin 57.8610s
2 Palou +0.8761s

Net time gain for McLaughlin
-0.9802s

If you're familiar with Formula 1 strategies, you might expect the 'undercut' to normally be the preference. It's not so clear-cut in IndyCar, where the lack of tyre warmers can negate the advantage of fresh rubber initially, and refuelling is still a factor too.

But considering the context, this was spectacular from McLaughlin. To nail that out lap proved absolutely crucial in making sure he came out ahead of Palou, especially considering his in-lap wasn't as good.

Palou's number 10 Ganassi team is comfortably one of the best crews in the pits in IndyCar, and of course the driver himself being the reigning champion and someone who has a knack for getting in and out of the pits well.

Contextually, although McLaughlin lost four-tenths to Palou on the in-lap, theirs were the fastest two in-laps of the entire race. So it wasn't like McLaughlin performed terribly, he was faster than 24 of the 25 drivers left in the race!

On the out-laps, McLaughlin was fourth fastest of the whole race compared to Palou being 21st here.

It was such a crucial moment as a slower out-lap clearly would have handed the lead to Palou.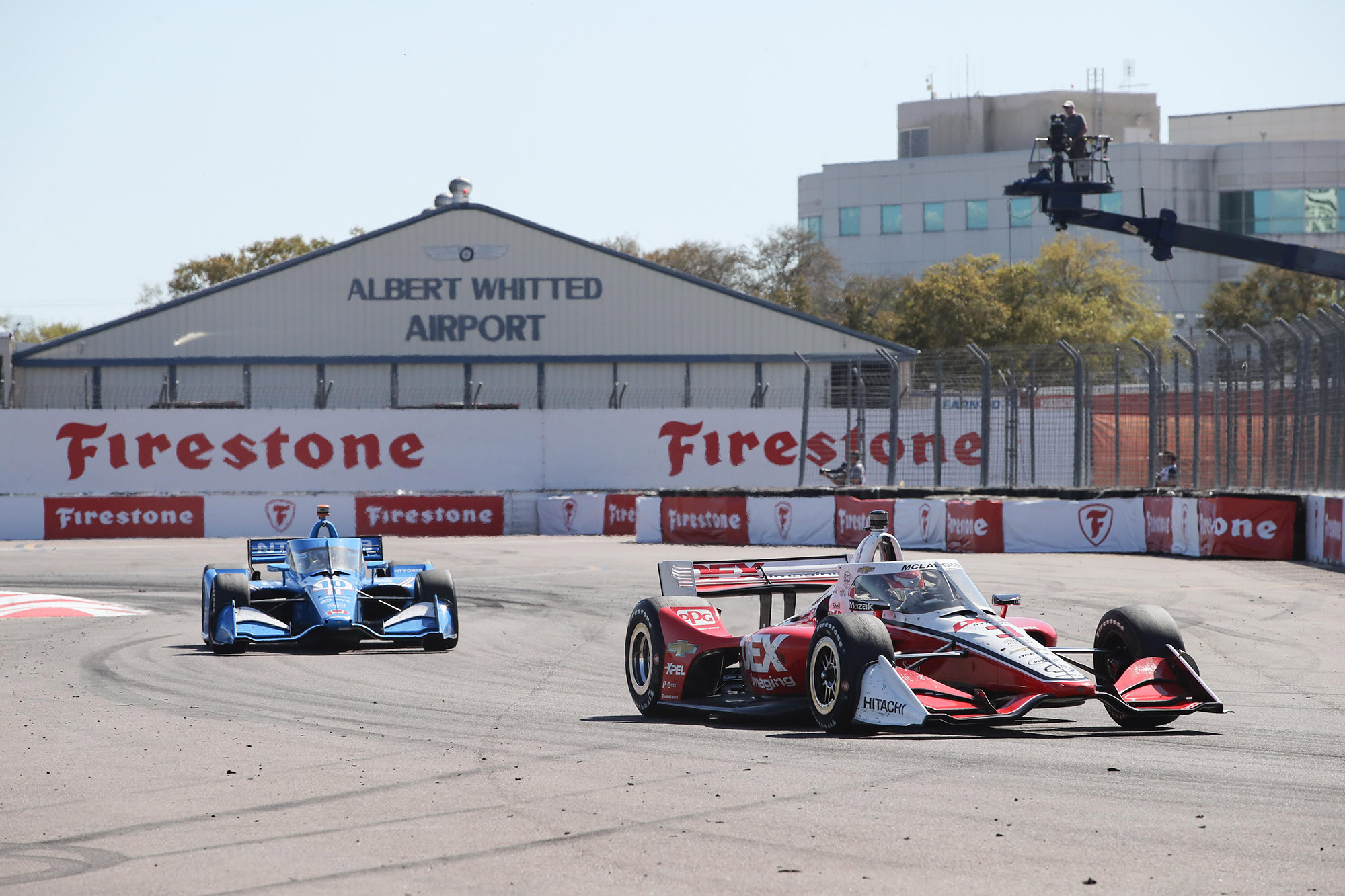 In the end, McLaughlin held on but then the two second advantage he built up was erased by Palou's Ganassi team-mate Jimmie Johnson both trying to stay on the lead lap for his own needs and also performing a 'Perez' role of backing up McLaughlin into Palou, which worked.
But had McLaughlin lost track position, there's every chance Palou would have been able to take the win as all of this happened with just over 30 laps to go in the race.
The reason this is even more impressive is – along with a number of other skills displayed by McLaughlin in the race – that he was doing this at the start of his second season not just in IndyCar but in single-seaters.
It takes some drivers years to master the IndyCar out-lap because of how hard the car can be to control. You have to have a sixth-sense trust that you know exactly what the car is going to do and to spot if there's any signs that it's about to bite you. All of this at St Pete where you're up against a wall and the car is already a handful.
And for a final 'look how good McLaughlin was here' point, his Penske team-mate Will Power finished third in the race, and here's his final pitstop stats compared to McLaughlin.
In-lap
1 McLaughlin 58.4278s
2 Power +0.8783s
Time in pits
1 McLaughlin 34.5273s
2 Power +0.4018s
Out-lap
1 McLaughlin 57.8610s
2 Power +0.4102s
Net time gain for McLaughlin
-1.6903s
Power is regularly near the top in these categories as you might expect from someone so quick over one lap. The Race hasn't seen all of Power's onboards to see if he hit traffic in any of these segments – which is a bit of a downfall when examining this raw data – but that's still a huge gain over multiple areas.
When lap times are so close and there are cautions packing up the field, gaining 1.6s on a green flag stop is the kind of thing that wins you races.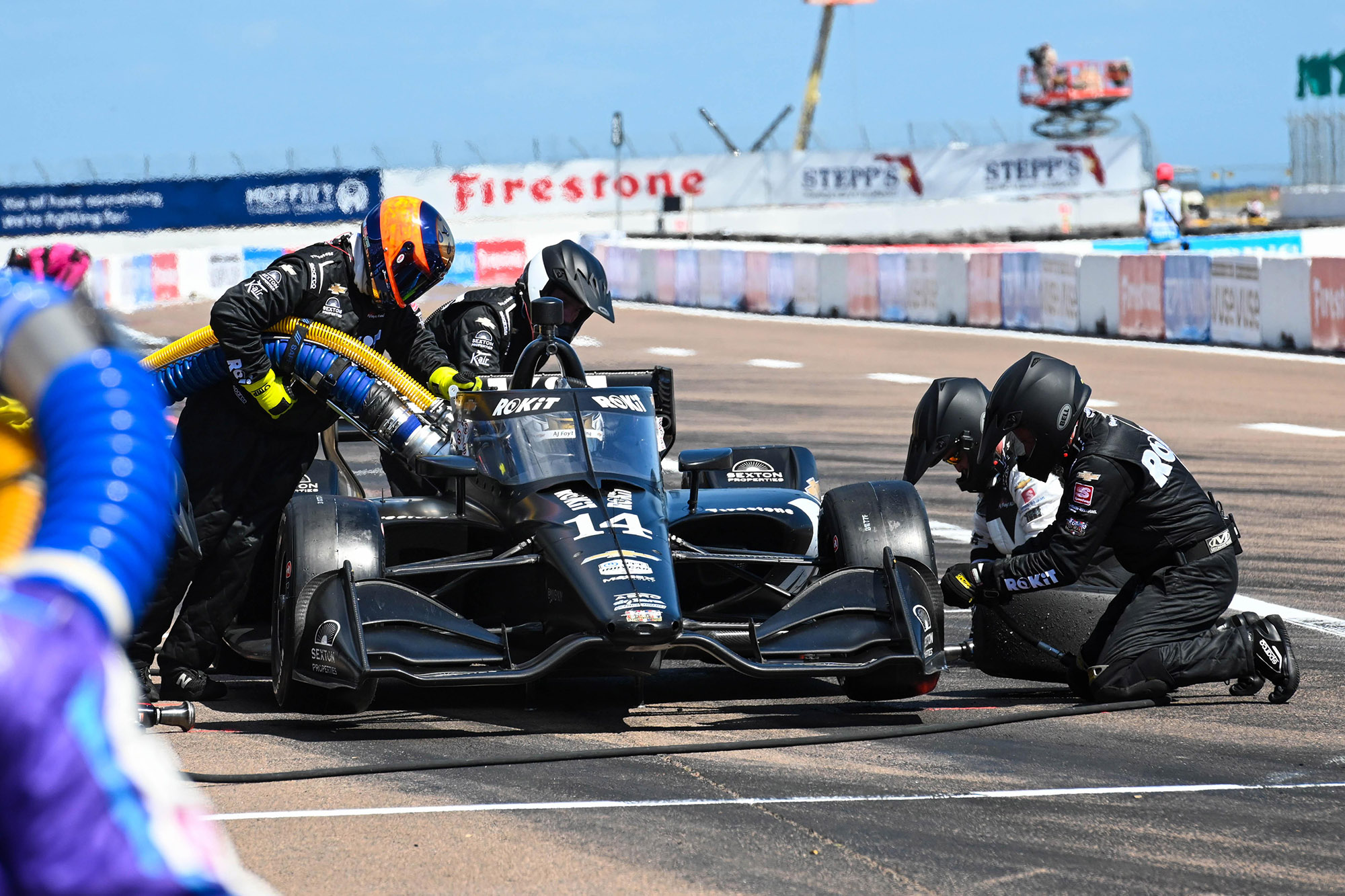 A special shout out to Kyle Kirkwood before we sign this feature off. The rookie had the second fastest out-lap of the race, and all three of his pitstops had sub 58s out laps, something only seven drivers in total managed in the race!
The top time went to Conor Daly, who was unlucky to be on the wrong strategy and got held up in traffic because he had the fastest lap of the race as well, and finished 21st.
St Pete stats
Fastest in-laps (one lap per driver)
1 Palou 58.0403s
2 Dixon 58.3724s
3 McLaughlin 58.4278s
4 Castroneves 58.4691s
5 Pagenaud 58.5270s
Fastest out-laps (one lap per driver)
1 Daly 57.3927s
2 Kirkwood 57.4583s
3 Rahal 57.8544s
4 McLaughlin 57.8610s
5 Newgarden 57.8695s