It felt like Romain Grosjean's IndyCar honeymoon period ended abruptly in 2022.
He was the rebounding Phoenix, emerging off the back of his fiery 2020 Bahrain Formula 1 shunt to become IndyCar's latest success story in 2021 with Dale Coyne, bagging a pole position at Indianapolis and IndyCar's most popular driver award, voted for by fans, in his rookie season.
In 2022, however, amid a spate of early incidents including a high-profile one at Barber where Grosjean was chastised for his driving by Graham Rahal, and later a full on Andretti team meltdown at Mid-Ohio where Alexander Rossi crashed into Grosjean three times, it felt like there was a huge shift.
The story had changed from 'isn't IndyCar great for ex-Formula 1 drivers' in 2021 to 'Grosjean's aggressive reputation from F1 precedes him'. It all got a bit out of hand, really.
It certainly feels like Grosjean wonders how his 2022 might have gone if he hadn't had such a rapid rise the year prior, and experienced the "jealousy" that may have caused.
"I think there was a bit of jealousy out there because I came from Europe, I was voted favourite driver by the fans. Sometimes I almost hoped that that vote didn't happen just because I think it kind of put a target on my back," Grosjean tells The Race in an exclusive interview.
"I got a really good seat at Andretti, DHL is an iconic sponsor in IndyCar, so I think some guys were just a little bit jealous of that.
— The Race (@wearetherace) May 1, 2022
"There were some [negative] comments made by not even a handful [of drivers].
"I think through the year things got better. If we take Alexander Rossi, we are actually good friends now after the incident.
"We kind of cleared the air and we actually became much closer than we were before. So, things are good.
"I still love racing in the US, still happy being here.
"Obviously now I'm in a big team. So I'm here to try to win the championship.
"You change a bit, if you come and you don't do all the races people are quite friendly with you.
"When you start doing all the races and try to go for the championship obviously things are a little bit different.
"But saying that, it's still very good. It's still a good atmosphere that I enjoy a lot. We're competitors, everyone wants to win, but we're also like colleagues and friends so I really enjoyed that."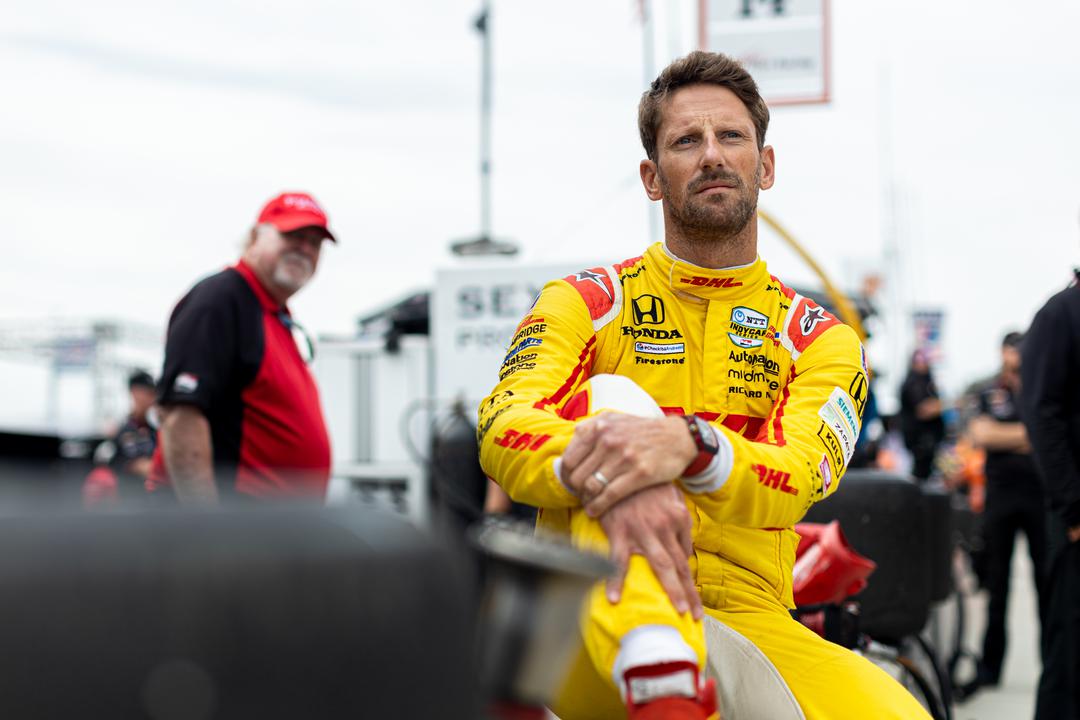 Grosjean's maiden season came with Dale Coyne – a brilliant team but one with a fraction of the resources of some of its much bigger rivals – and there he actually performed better in many major categories compared with how he followed that up in his sophomore year at Andretti.
---
Grosjean's 2021 vs 2022
| | | |
| --- | --- | --- |
| | 2021 | 2022 |
| Races | 13 | 17 |
| Poles | 1 | 0 |
| Podiums | 3 | 1 |
| Top 5s | 1 | 2 |
| Top 10s | 2 | 4 |
| Fastest laps | 1 | 0 |
| Average start | 9.3 (7th) | 10.47 (6th) |
| Average finish | 12.69 (12th) | 13.71 (13th) |
| Points per race | 20.92 (10th) | 19.29 (13th) |
---
It wasn't just Grosjean who had to bed into Andretti quickly, it was his engineer Olivier Boisson who came from Coyne with him. But it was clear when they arrived that it was going to immediately be tough for them.
"I think at Dale Coyne I got lucky, the car was suiting my driving style really well," explains Grosjean.
"There were some weaknesses but it was going well for my driving style.
"At Andretti there were some really big strengths on the car like rear grip, Andretti has got amazing rear grip, which is awesome if you like understeer, but I don't like understeer, it's well known.
"I just can't exploit my driving style when it's understeering.
"So we had to get me back the feeling of the front end that I had a Dale Coyne that I really liked and we took longer than we anticipated.
"So yeah, that just took a little bit longer than we wanted.
"We also had some issues on the car with a brake issue for quite a while that didn't help. So we had it in Indy, Toronto, in Road America.
"A lot of points lost in Nashville when Newgarden crashed into me.
"So yeah, I mean definitely not what we wanted but I think in terms of character building and understanding more about IndyCar that was a good season.
"I'm actually cool about the season coming. I know I can do well on ovals, I know I can do well on road courses and street circuits.
"So now it's just getting those final pieces of the puzzle together and getting back to being competitive every weekend.
"There's been a lot of work done at Andretti already. I think last year, we didn't have the best season for the team generally.
"So there's been a lot of things going on during the winter. I know there's a lot more work and a lot of different work has been done. And also, my engineer Olivier has had a full year with the team so he was able to get into it a little bit more during the break.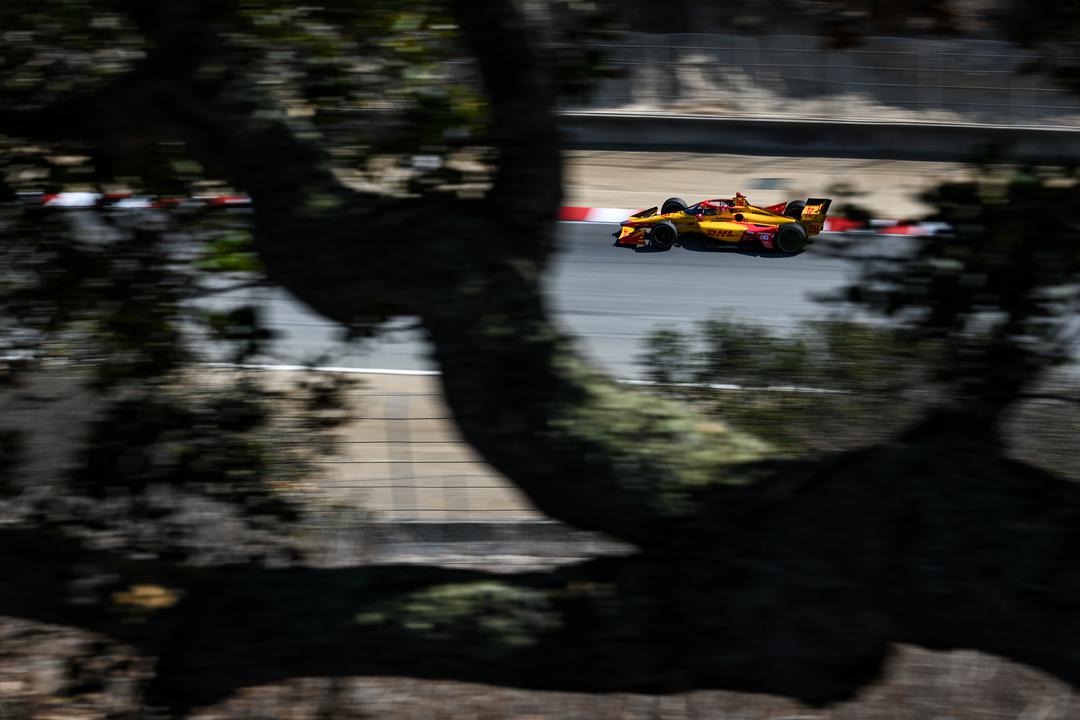 "So obviously, I think everyone said the same thing. Everyone is excited. Everyone has found a lot of space during the winter. That's what you hear at the beginning of the season, but I hope that for us it's true."
It's clear Andretti has been working hard in the off-season in a bid to improve its fortunes.
For however much criticism there may have been for Grosjean and his form in 2022, Andretti's efforts as a team weren't much better as Colton Herta and Rossi scored only 53 more points (with 50 for a win in IndyCar) than their team-mate and finished tied three places ahead in the championship with a win apiece.
So the year certainly wasn't what Grosjean had anticipated when he left Dale Coyne – especially finishing only 23 points ahead of the person who replaced him, rookie David Malukas – but it was a poor season for Andretti in general, too. It's not to say it's all Andretti's fault, it was just a disappointing year by team and drivers' standards.
This year Grosjean will have a more significant role on the Andretti team as Rossi moves to McLaren and the squad fields two sophomores in Kyle Kirkwood and Devlin DeFrancesco alongside Herta and Grosjean. Herta is at least more experienced than Grosjean in IndyCar terms entering his fifth season, and the pair are going to be heavily leant on to improve the team's fortunes as it chases a first title since 2012 and first Indianapolis 500 win since 2017.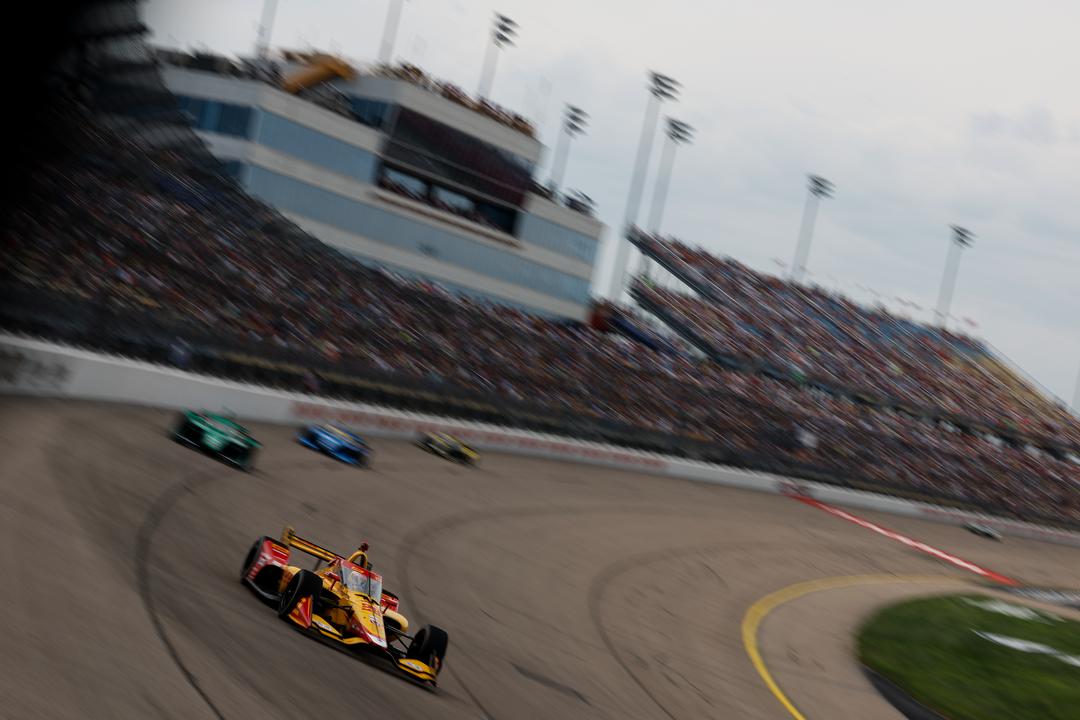 One area Grosjean is happy about is on the ovals, where he felt he was tip-top at Andretti.
"The really positive of last year is that on ovals I was always the fastest of the team, which surprised me," he adds.
"Indy, I qualified the best. Iowa and Gateway qualified the best of the team, Iowa was best of the team, Gateway, without the penalty, and without the bad luck with the yellow flags, I should have won the race.
"So overall, I was up there which was great. Because that's something I had no idea what we'd do."
There's no doubt the focus will be improving the road course performance and continuing the positive work done on the street and oval events.
It means it's a big year for Grosjean. Not only is he expected to help lead this IndyCar team forward, he'll be helping develop Lamborghini's new top-level prototype sportscar with some races including this weekend's Daytona 24 Hours in its GT car confirmed.
It makes for a diverse and interesting year at a team which is almost always in the headlines these days.
Speaking of which, given the interview is conducted on the day of the announcement that Andretti would be backed by Cadillac in its bid to have an F1 entry, it felt like we couldn't let the opportunity pass without asking if he'd be interested – even if it was in an advisory-type role – in getting involved.
"Yeah, absolutely," he replies.
"I think a lot of Formula 1, one thing I learned is never say never.
"So yes, I think it's great news for Andretti. They're working really hard towards that goal so I really hope it's going to happen.
"They're definitely trying to make it happen. So that's good.
"They've got the financial backing, they've got the constructor. So it's interesting to see the way that the team is expanding and building."
Perhaps like Grosjean's 2022, things may yet go a bit sideways for that Andretti F1 bid with even the addition of General Motors seemingly not enough to guarantee its entry.
But, like for Grosjean and his IndyCar title aspirations, there's still hope.