Romain Grosjean has excelled in his IndyCar career, and his move to Andretti Autosport for 2022 is already allowing him to unlock new levels of performance afforded to him by the team's vast resources.
Last season at the giant-killing Dale Coyne outfit, Grosjean scored a pole position and two second place results, bettering the 2020 achievements of one of the drivers he replaced in the team – Alex Palou – who went on to win the 2021 title after switching to Ganassi.
With Grosjean not attempting the ovals until Gateway later in the year, if there was one area where it felt Grosjean took longer to get up to speed, it was on the street courses.
"I was told that, and honestly I was a bit surprised," Grosjean said shortly after harrying Josef Newgarden all the way to the chequered flag at Long Beach where he finished second.
"I think last year every street course apart from St Pete I qualified in the Fast Six, so we were always very fast."
Grosjean's right, after his second race in IndyCar which was his street racing debut at St Petersburg, he's qualified third, fifth, fifth, fifth and sixth.
Perhaps the St Petersburg weekend in 2021 has led to this idea that Grosjean's struggled more on street circuits than road courses, but given St Pete was his second race and he and the team went with a totally different set-up from practice to qualifying where he started 17th, that's hardly fair.
He raced up from 17th to 13th at St Pete even though he was on the wrong strategy, further adding to an impressive start in the series.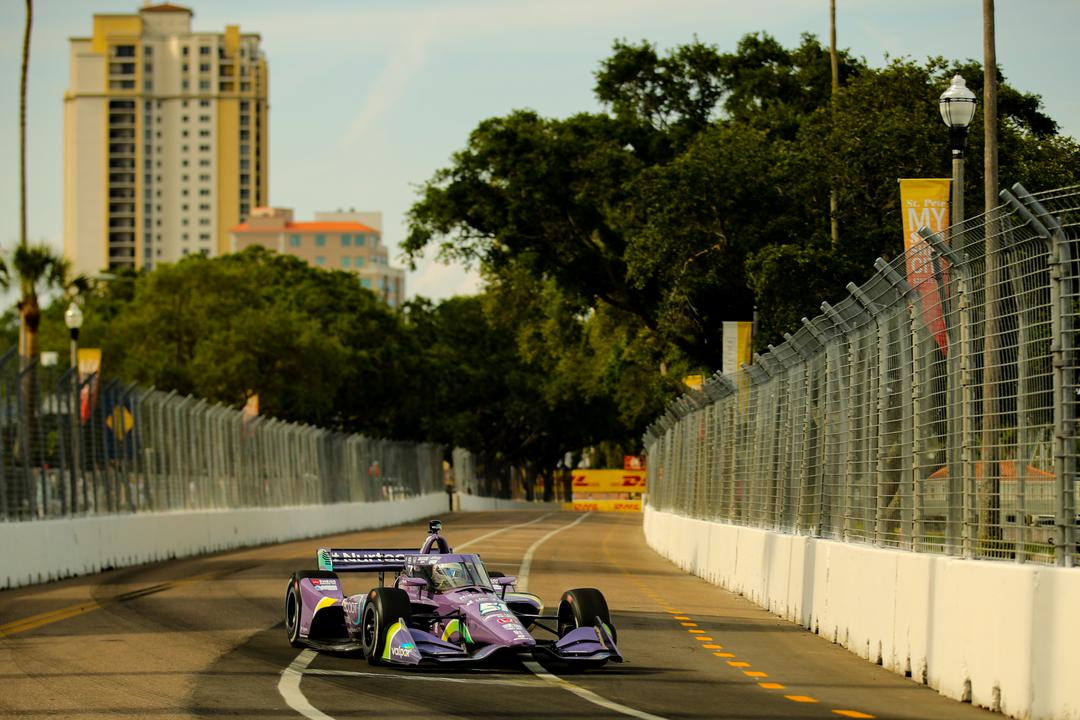 I thought Grosjean himself had made more of finding street racing difficult but that also doesn't seem to be the case, although again, at St Pete in 2021, he declared that race his toughest physical challenge in the high temperatures and just months on from his huge F1 crash in Bahrain.
What also might have added to this reputation of a big adaptation is that Grosjean and trouble appeared to be married in street races. In St Pete in 2021, he banged wheels with Will Power, at Detroit he crashed in the first race and had a fiery mechanical in the second, at Nashville he had an avoidable contact penalty while fighting back from the wrong strategy and at Long Beach, he hit the wall.
His 2022 street racing season hasn't gone without incident either, after a huge practice crash with Takuma Sato at St Petersburg and a crash while on a lap that looked good enough for pole in Long Beach qualifying.
"We didn't always get the best strategy call or luck last year in the street courses, and the last one in Long Beach was my mistake where I brushed the wall," Grosjean said.
"But this year definitely I know I have to drive a little bit differently. I'm trying to go for the championship, and I cannot just go flat out all the time.
"Like in St Pete, in the race I was struggling a little bit with my front end, so I kind of took it carefully.
"Today here I knew I wanted to go long on the first red, so I was driving around that, but then the car was good and gave me confidence.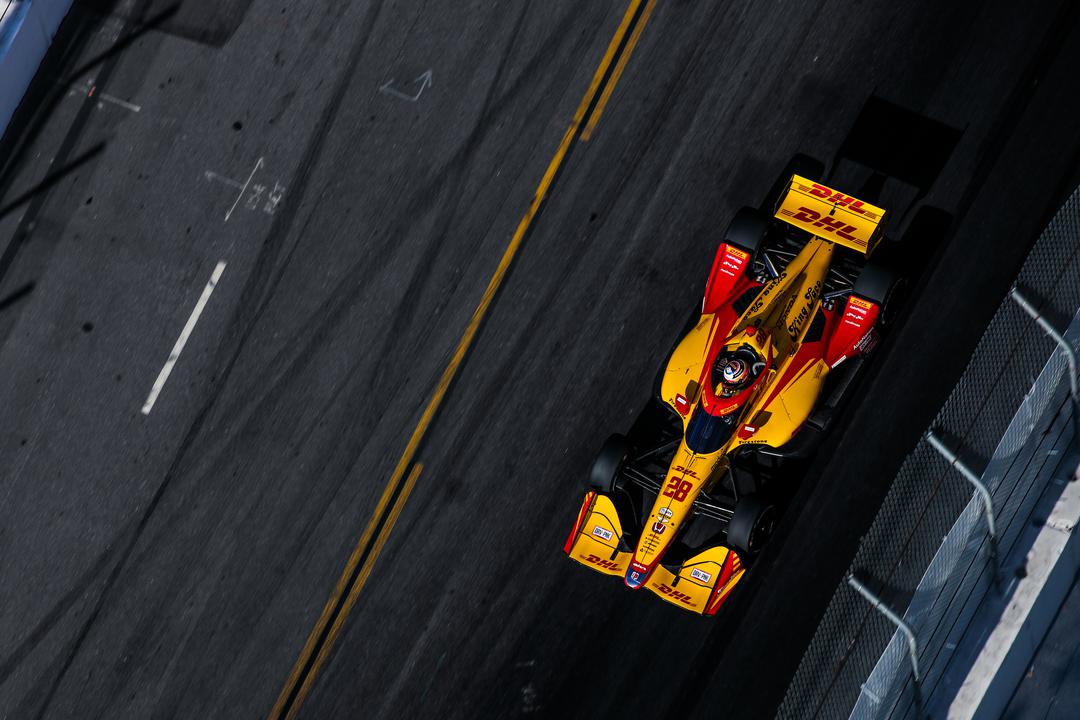 "I still believe there's a couple of things we can do better, but yes, I just think that last year I was unlucky sometime.
"I was on for a really good one in Nashville, just the amount of yellow flags we had killed me.
"We were on for a very good one in Detroit and then I had contact with [Simon] Pagenaud that punctured my tyre. That doesn't really happen often.
"Then St Pete [2021] was a bit of a hard one, was my first one. As I say, Long Beach [2021] was my fault.
"I heard that comment. I don't think it's quite accurate. But I'm happy to be doing well this year."
The answer to the question has it been harder for Grosjean to adapt to the street circuits or is it a misconception lies somewhere in the middle, as these things often do.
Grosjean's qualifying performance, and the fact that his second race in IndyCar is held up as the major negative of his street racing career so far, suggest it's a misconception.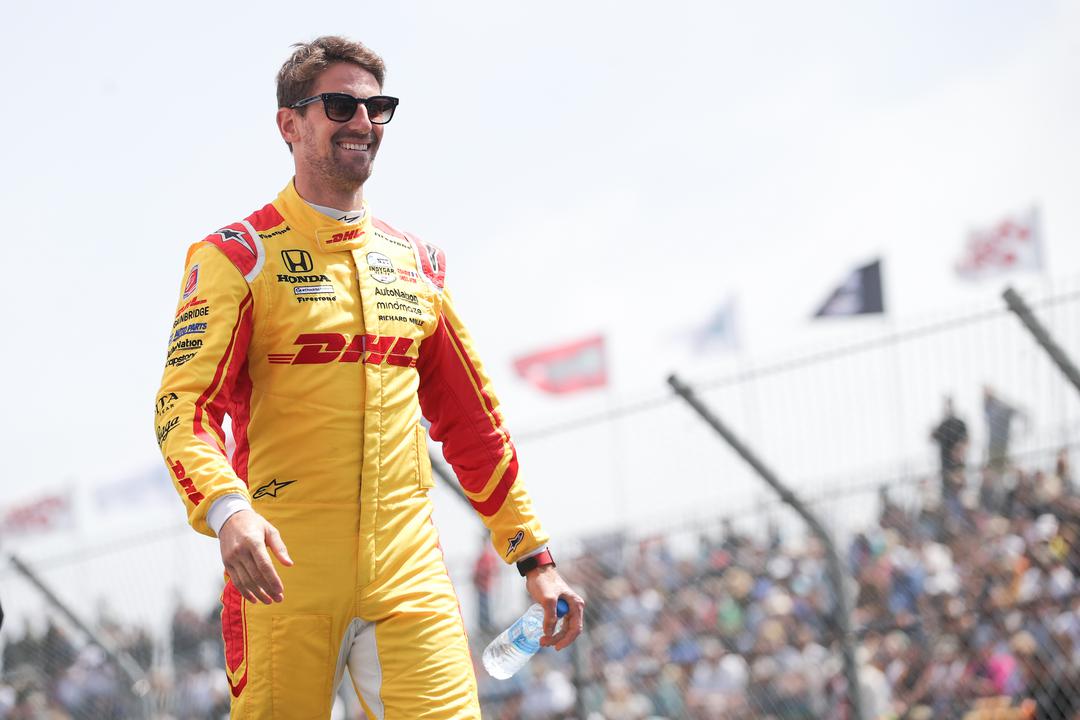 But the incidents in street races last year – something which Grosjean largely managed to avoid for the rest of the year and he even gained a reputation for amazing overtaking and wheel-to-wheel battling with the current drivers – point to there still being room to grow and learn around the IndyCars' characteristics and what's possible on street tracks.
If that is the case, he's managed to perform much better in this area in the race, where the points are scored and the spoils are awarded.
If he is going to fight for a championship this year, not every practice or qualifying will be perfect but he'll have to rebound in the best possible way when they're not.
A fifth at St Pete and a near victory in Long Beach show regardless of what happens elsewhere in the race weekend, when it comes to results, he's getting it done on the street courses this time around.
Some will say that the switch to Andretti has been a big part of that and that the team won at St Pete in 2021 and the last three Long Beach races so Grosjean should be putting it up front.
However, at St Pete, Grosjean was one spot off Colton Herta, the top finishing Andretti driver, and at Long Beach Herta crashed out and Alexander Rossi – who'd won the two previous Long Beach races to Herta – qualified ahead of Grosjean but finished eighth.
This shows that the Andretti car is being driven better from a championship perspective by Grosjean, and that will have his new legion of fans in America extremely excited about his prospects as he sits sixth in the points despite a mechanical DNF at Texas and with two top fives on street courses which were deemed an area of weakness by some before.