Romain Grosjean was at the centre of another IndyCar storm after a crash with Josef Newgarden and some strong words from Marcus Ericsson.
Grosjean was the darling of the series in 2021 when he came over from F1 in the wake of his fiery crash at Bahrain in 2020, embraced the 'Phoenix' nickname and scored some giant-killing results for his small team.
However towards the end of 2021 there was growing discontent with the way Grosjean overtakes and races, and this came to a head this year when he was blasted by Graham Rahal for a wheel-banging move at Barber.
In the late stages at Nashville on Sunday, Grosjean had tried an opportunistic move on then-championship leader Marcus Ericsson at Turn 11. There was no contact but Ericsson was shoved wide and then hit by Colton Herta, which caused Ericsson's car to break. He continued but later retired, seemingly because of the Herta collision, and finished 14th instead of in the top five.
Grosjean was then hit by Josef Newgarden, who was overtaking three cars at Turn 9 on the penultimate restart, with Grosjean being the last. He was fully alongside but Grosjean was squeezed into the wall.
Ericsson replied to angry face emojis from Grosjean on Twitter simply with 'what comes around goes around', and although he didn't specify he meant that earlier incident it appears likely.
He also retweeted the tweet below describing the incident in less-than-charitable terms towards Grosjean.
Grosjean dives late on Ericsson, Ericsson wisely backs out and gets plowed into. Apparently that's fine with Romain. Josef dives on Grosjean and Grosjean tries sticking around the outside, gets walled, and now he has a pissy fit. Double standard apparently.

— Korey Long (@KoreyL_ME8) August 8, 2022
Ericsson did very little media after the race but did tell Viably in Swedish: "I think I was hit four or five times today.
"You try to be smart and make the right decisions and play fair on the track but that's not possible when people drive like absolute idiots. And at the end of it I was hit so bad it wasn't possible to continue driving."
Grosjean waited for Newgarden to come around on the next lap and gesticulated angrily at him, dropped his helmet on the floor and even rotated his finger next to his head in a sign used to call something crazy.
"I'm already ahead of him at that point," Newgarden told NBC's TV coverage. "Welcome to IndyCar, it gets tight.
"He's been on a worse end of that. I don't know what to tell him.
"Good thing I was ahead. That's the biggest thing.
"You're going to want to be ahead of this guy at this type of moment, but yep, it's tight street course racing.
"Let me tell you what, I about got taken out six times myself.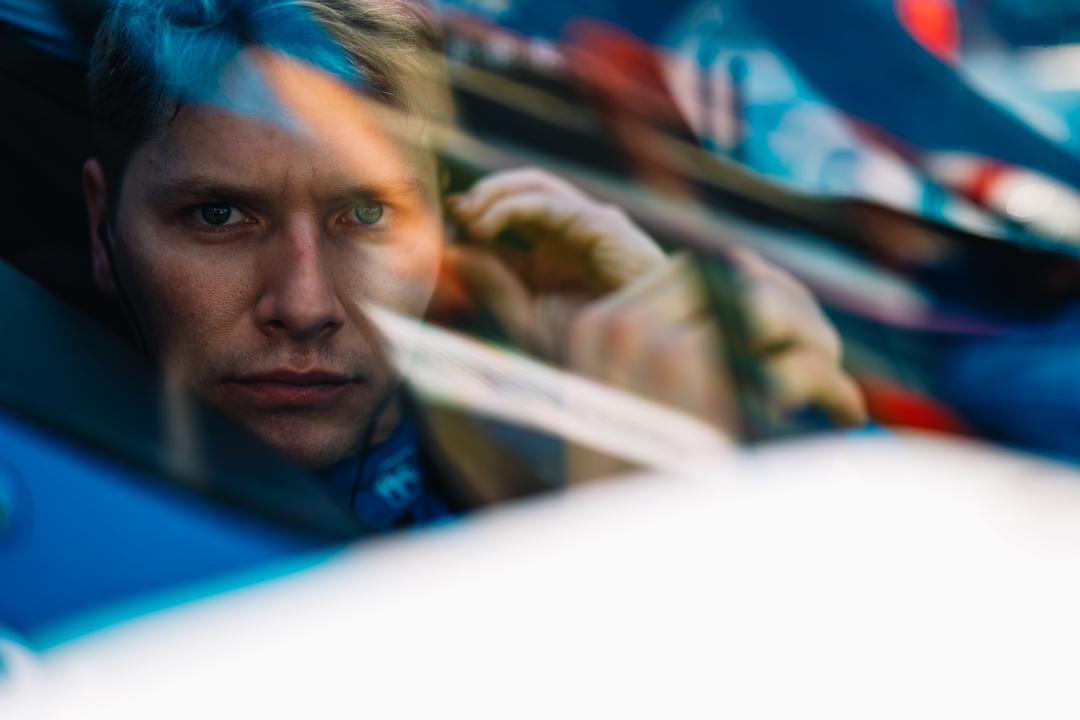 "I probably need to have some discussion with some of the younger guys, but they're aggressive. They're very aggressive and if you're not aggressive back, then you get run over.
"That's IndyCar racing. You've got to learn that pretty quick. I don't like it, but that's the game that we're in."
A very tame official Andretti Autosport quote attributed to Grosjean said he was "really disappointed with Newgarden's move that ended our race, but it is what it is".
Newgarden took to Twitter to reply to people who had criticised his move, and his aggressive tone seemed out of character for the two-time champion.
Wow Chris, I wonder if anyone on Twitter is blown away by your tweets? Probably not.

— Josef Newgarden (@josefnewgarden) August 8, 2022
The Race says…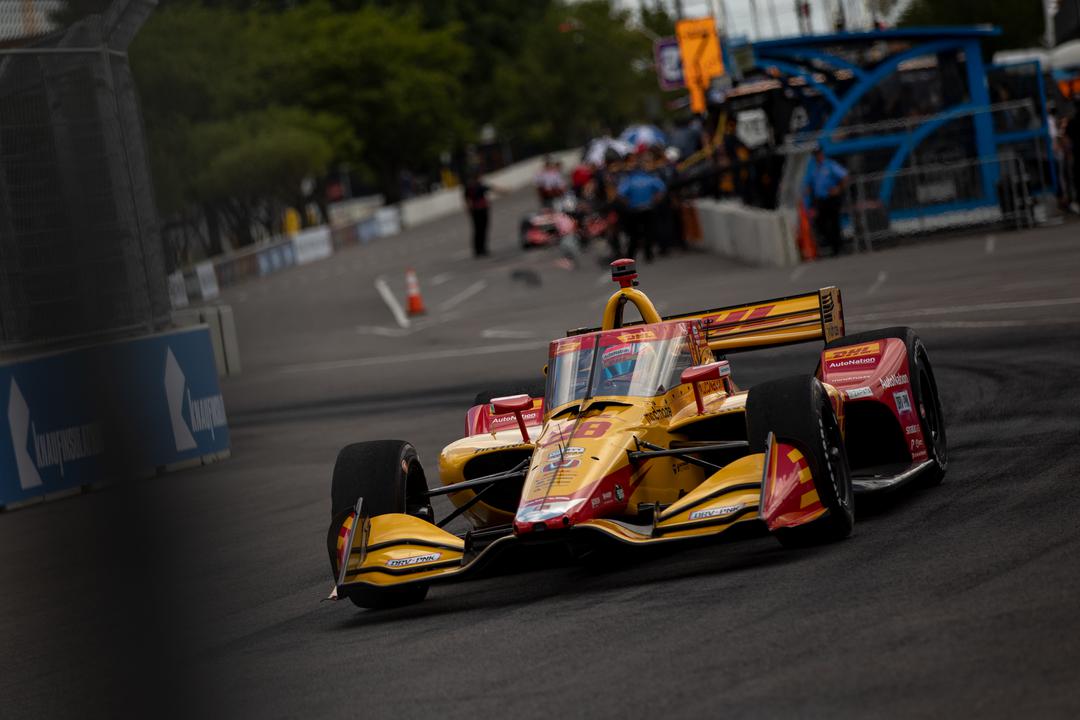 In many ways, this summed up how Grosjean is viewed by his peers and reflected his aggressive form of racing.
For context, IndyCar has very seldom penalised drivers for on-track incidents recently – see Felix Rosenqvist putting Alexander Rossi in the wall in Toronto or Rossi putting Grosjean off at Mid-Ohio.
I really disliked Grosjean's move on Ericsson. Ericsson is fighting for the championship and an opportunistic dive that pushed him so far wide could and basically did end in tears, as Herta couldn't really avoid hitting Ericsson, who had given the other two space while passing them a few corners earlier.
But ultimately he didn't make contact – at least Ericsson didn't accuse Grosjean of that! – and he's a driver going for what he sees as a potential win.
For many people, that's what makes IndyCar racing so exciting and while ultimately it's cost Ericsson hugely, and Grosjean probably could have been fairer in the context, he's also an aggressive racing driver within his rights to go for a move.
The same can be said for Newgarden, although I just can't see how this one is not on Newgarden. He pushed Grosjean so far wide and ultimately into the wall. Whether he was on the inside or 'had the corner', he still ultimately made another competitor crash doing it.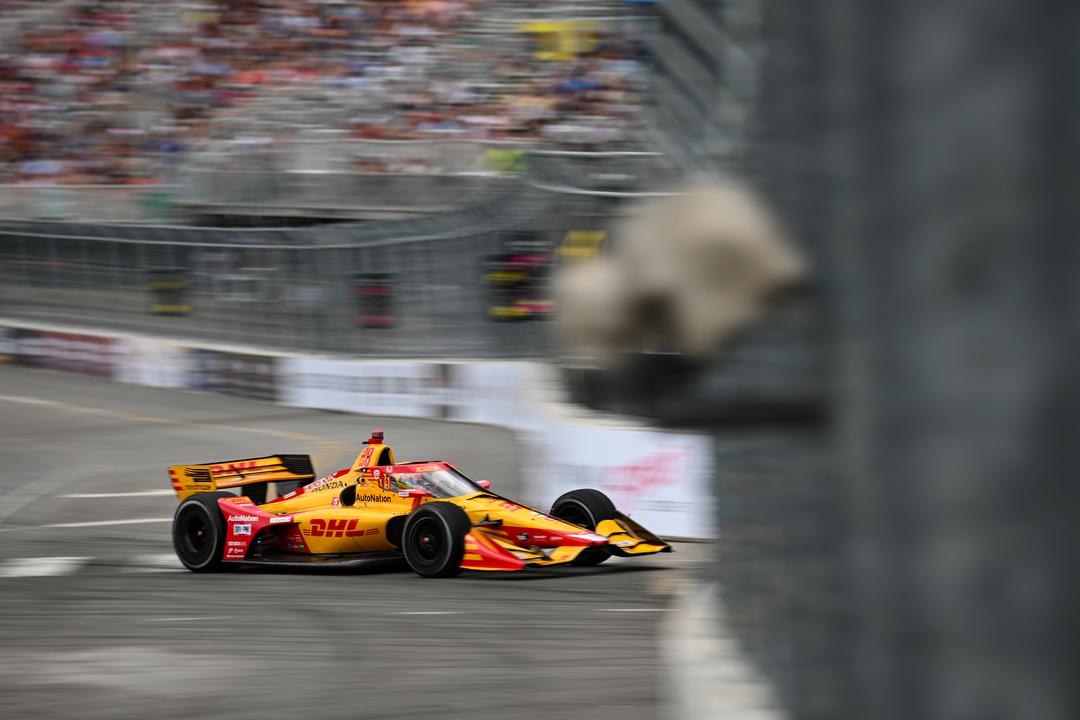 You can't drive into the corner too fast, be alongside and then crash the opponent in doing it. That precedent could lead to some wild lunges and some very dangerous driving indeed.
IndyCar's decision not to penalise was in the same vein as Rossi and Rosenqvist at Toronto. Rosenqvist caused the crash with mid-corner oversteer that sent him into Rossi, but Rosenqvist wasn't penalised.
At least IndyCar's race control is being consistent, albeit consistently wrong in my opinion. Moves that put another driver out of the race – if it can be deemed who is at fault – must be penalised, surely?
The fact that Newgarden can claim that this incident wasn't his fault and went on a spree of replying to people who agreed with that take shows the whole situation is getting a bit out of hand.
I'd definitely support a penalty for a driver making another driver crash. But then I'm not sure I have the 'credentials' for an opinion!
I think Newgarden is one of the cleanest and best racers in the paddock. But perhaps his recent crash at Iowa, the resulting fight to stay on the grid, the races ticking down where he still trails in the championship and the fact he's won four races but still isn't leading has added up and got the better of him.
He's so rarely a culprit in situations like these, and that is probably why his reaction has warranted so much attention.