Graham Rahal has slammed Romain Grosjean as the pair collided in the Barber IndyCar race, saying he's now living up to his "reputation" from Europe.
In the closing stages of the race Grosjean – who pitted early and ended up on the wrong strategy after starting eighth – attacked Rahal for seventh.
The battle came to a head when Grosjean dived down the inside at the Turn 5 left-hand hairpin, but Grosjean hit Rahal on his left side and then hit him again shortly after a second time, which appeared to be Grosjean's fault from the replays.
— The Race (@wearetherace) May 1, 2022
Rahal called Grosjean a "punk" on the radio, and then after the race gave an angry reaction to Peacock TV which included criticising Grosjean's reputation and driving earlier this season, scorning the second-year IndyCar driver.
"Well I think it's clear from the in-car camera, look at the angle of his head," Rahal fumed.
"To me, when I can see in the mirrors that his head is directly this way when the track is going this [a different] way, it's pretty self-explanatory.
"I was trying this outside move on Scotty [McLaughlin] the whole time, so I knew Romain was going to divebomb me because I'd already been warned that's what he was doing."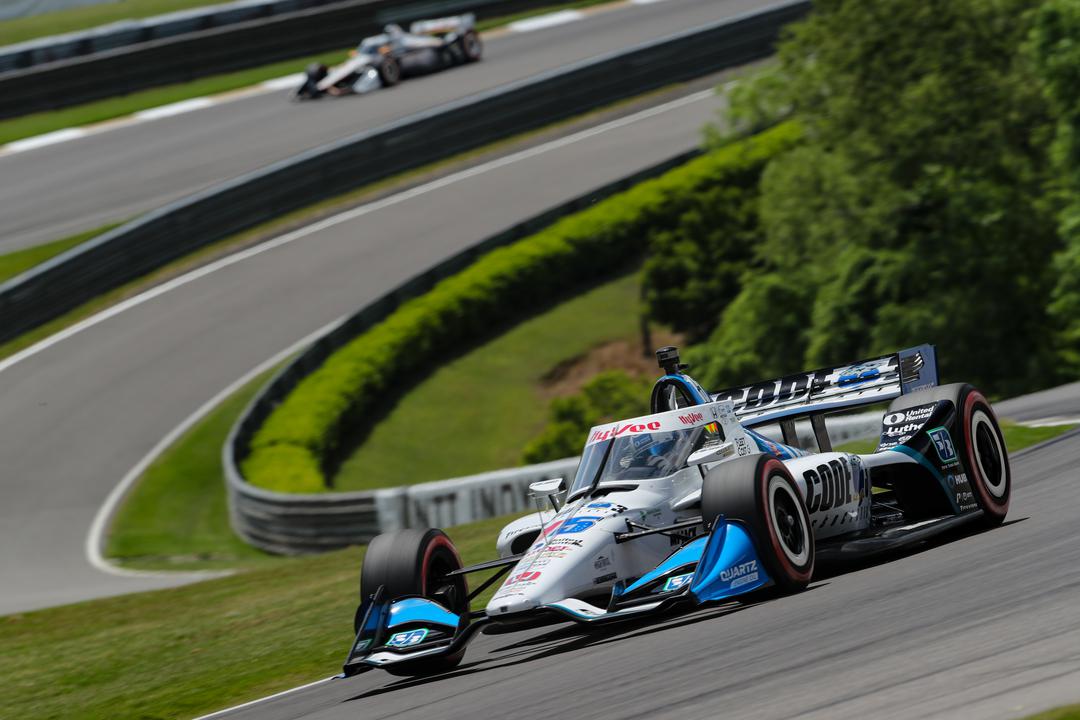 Rahal was then shown a replay of the incident: "We're already straight there, why are you turning into me? Your right front is at my left rear, there's no excuse for that. Here, look at him! Releases the car to hit me, then, here again, boom we're straight.
"I'm just frustrated because this isn't the first time. In St Pete, he hit everybody he could hit. We come here, he hit Rossi, he hit Herta, he hit me. At some point, we've got to clean up our act."
Rahal said he wasn't alone in his criticism of Grosjean's tactics and believes he's living up to the reputation he earned during his incident-strewn rookie [full] Formula 1 season in 2012.
"I won't name them but as another driver in the series told me 'you can't teach an old dog new tricks' and has kind of been his reputation his whole career in Europe," he added.
"We're leaning his reputation quickly here. To me, if race control doesn't want to do anything then they're not going to do anything, but when we go and punt him, they better not do anything to me, when in the past, I've been penalised for a lot less than that."
Grosjean played down the incident in his post-race interview and didn't follow up on his angry radio comments post-race, although it should be said that Grosjean spoke before Rahal and therefore hadn't heard Rahal's comments at the time.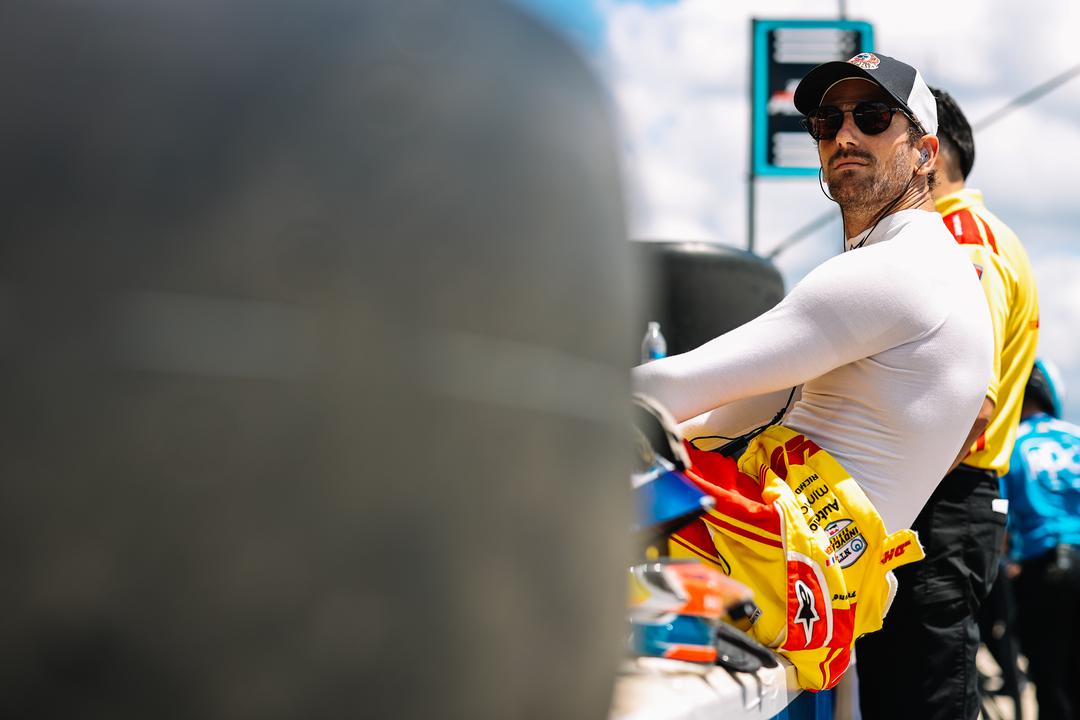 "We touched a couple of times but it was good racing," Grosjean said.
"It was tough out there. Barber is a very good track but it's very hard to pass, especially when you're in a train [of cars]. If the car in front of you doesn't have anybody else in front, you can try a different line but there we were all in a line.
"It's good racing I guess, it's IndyCar. It's wheel-to-wheel racing."
When Rahal's radio claim that it was deliberate was put to Grosjean, the Frenchman laughed and said "no no, I think it's just hard racing. I was later on the brakes than he was, there was a bit more grip on the outside, I was a bit deep in the corner".
"It was a gentle touch because it's so hard to pass there's a lot of wheel-banging."
Grosjean passed Rahal for seventh on the last lap as Rahal ran out of fuel but was able to hold on for eighth.
Pato O'Ward won the Barber race for Arrow McLaren SP, his first of the year, beating new points leader and the reigning champion Alex Palou.