The first qualifying session of 2020 has answered some of our pre-season questions, but today's Austrian Grand Prix will answer more.
An eventful Saturday afternoon has set the stage for what should be a dramatic race, with some fascinating scenarios emerging on Friday and Saturday that mean there are storylines to follow throughout the whole field.
The Race's team has picked out the big topics to follow in the race.
Will Mercedes use DAS in a race situation?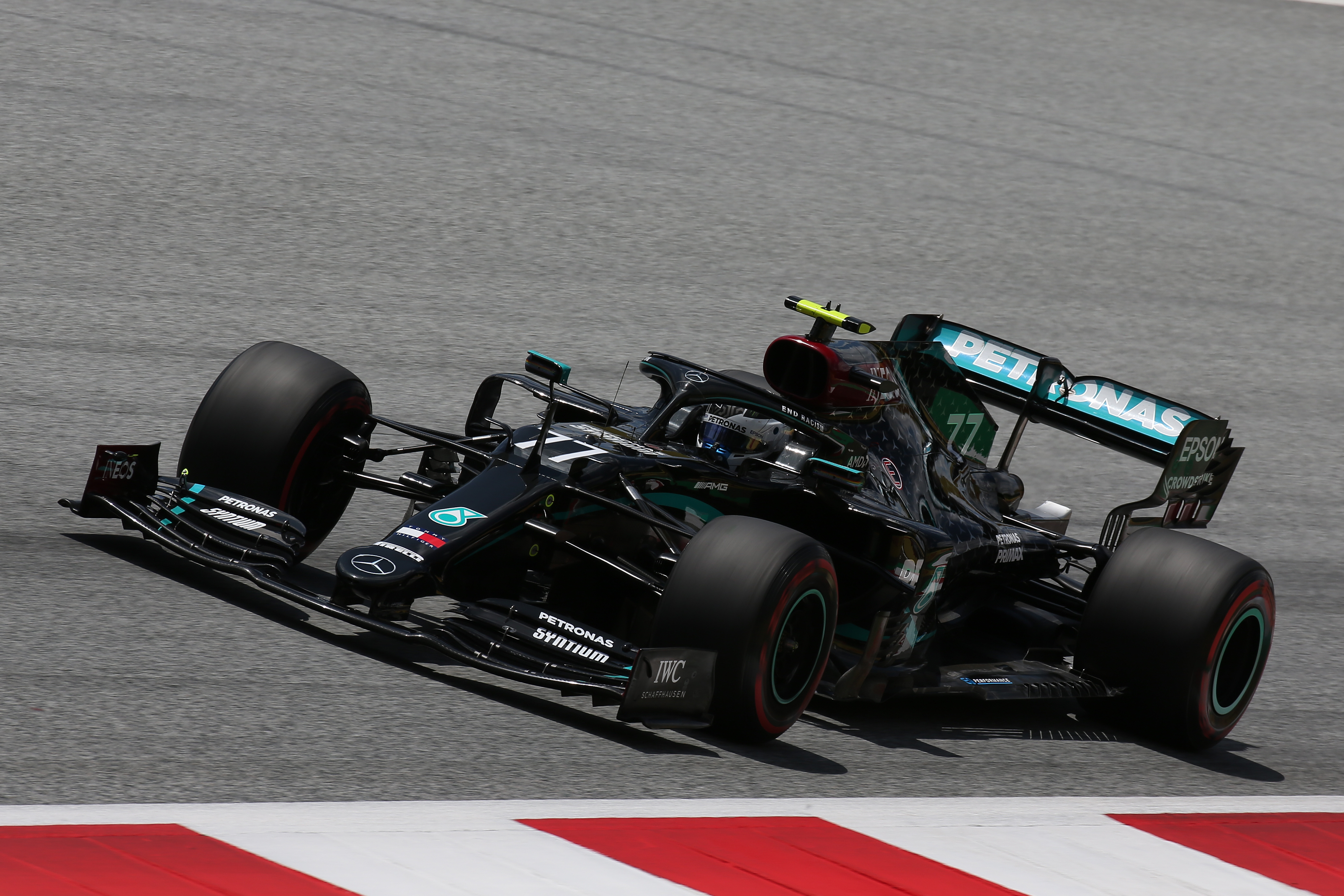 Two days of on-track action and we have a better understanding of the Mercedes dual axis steering system than ever.
We know it's being used to help prepare the front tyres to try to optimise the car for the moment the drivers need to push, and we know that the drivers feel it makes a tangible difference.
But is it going to be just a qualifying tool? Or is this going to carry over to the race as well?
Watch out for the Mercedes drivers engaging the DAS on the formation lap or under the safety car.
Little things add up in F1 and in an era of curious tyre performance having a tiny bit more control over the temperatures could be worth its weight – and the DAS does come with a small weight penalty – in gold.
It'll probably be impossible to determine if the DAS in itself can be a defining factor when it really matters. But it might well be part of the equation. – Scott Mitchell
Bottas's title credentials put to the test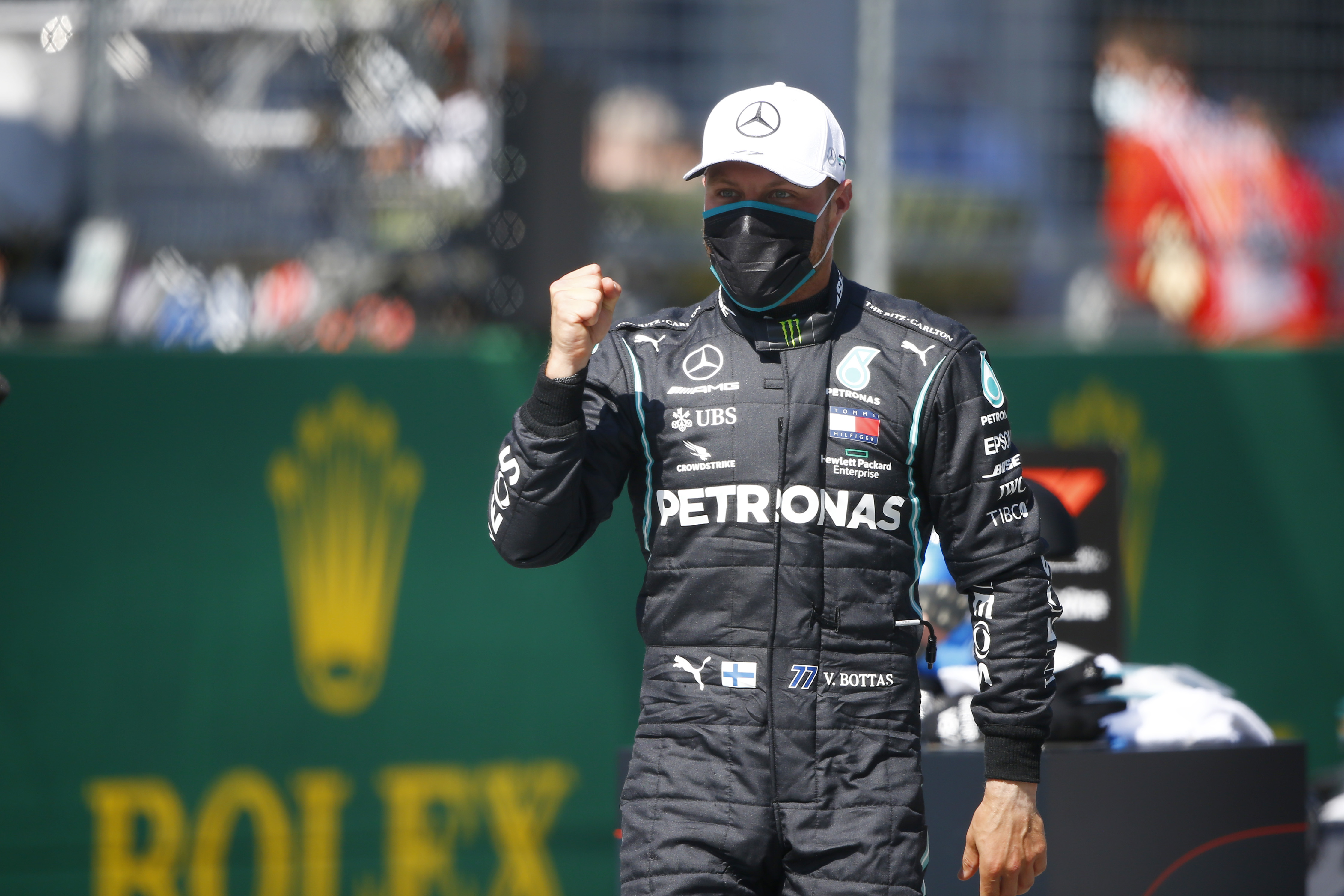 We've heard all the talk about 'Bottas 3.0', about his aspirations of gunning for the title, about his improved personal life – all the things that make this his best shot at the title.
And he couldn't have a better place to start his bid from, on pole position for the race. From there, repeating his victory in last year's season opener would be an even bigger statement as that didn't come from pole position.
But this will be a huge test for him. Lewis Hamilton's underlying pace looked a little stronger (his ideal lap in qualifying was a little quicker) and Bottas himself made a mistake on his final Q3 run.
What's more, this is a circuit where overtaking is very possible so simply parking himself in front of Hamilton and cruising round isn't an option.
So he might well have to go wheel-to-wheel with Hamilton to stay ahead if the battle for victory is an all-Mercedes affair, as it appears it will be.
Momentum is crucial in sport and if Bottas can get off the mark with a win, it'll be a big step towards his dual aspirations of winning the world championship and earning a new Mercedes deal. – Edd Straw
Max Verstappen's medium-tyre gamble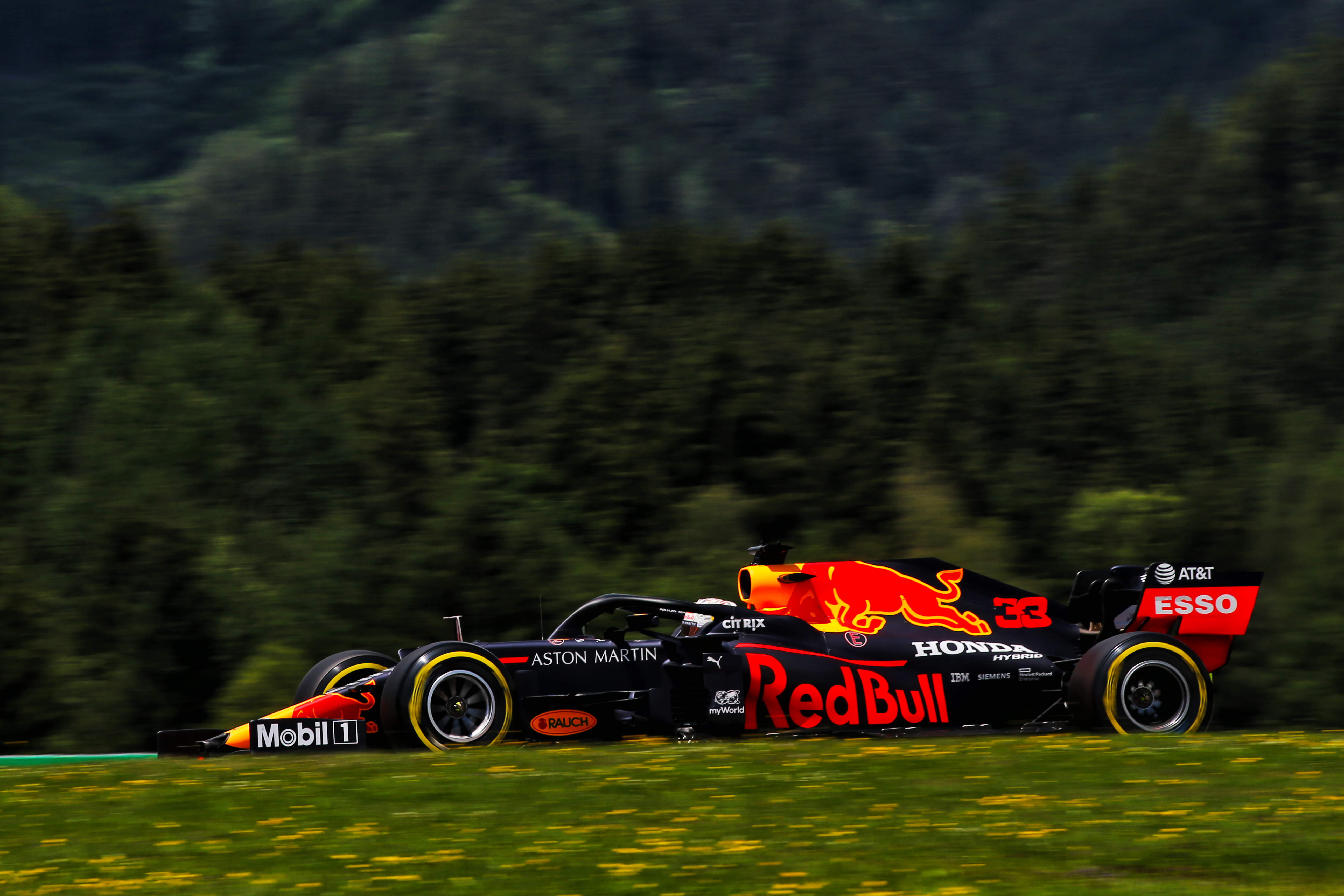 Watch out for how the soft tyres will need to be nursed in the expected super-hot track conditions – and how the medium just might be the better choice.
Rear heat degradation is the limitation of the soft but in the top 10 all but Max Verstappen are obliged to start the race on it.
It's particularly vulnerable when the car is heavy with fuel – so it would be no surprise to see those outside the top 10 choose to start on the more robust medium. The race order is likely to look quite significantly different from that of the grid.
"The hotter the track, the better the medium compares," says Pirelli's Mario Isola. "Not only can it be driven harder, especially on full tanks, but it will have greater range, so giving more flexibility in your strategy."
Red Bull's Paul Monaghan explained how that was crucial to the team's thinking in choosing mediums for Verstappen.
"If you look at Friday's longer runs in cool conditions the C4 tyre I think for everybody exhibited a reasonable amount of drop-off, or degradation as it's sometimes referred to, and the yellow walled tyre looks to stand up a little bit better," he said on Saturday night.
"Now if the forecast is correct and tomorrow's even warmer, it again will make it – we think – a bit harder for the C4 to survive. We've opted to try and give ourselves a better tyre for the first stint and make our selections from there.
"If the C4 struggles tomorrow we're on the C3 with Max and equally if the C4 is stunning tomorrow we're on the C4 with Alex [Albon] and we can pull Max in at a point and put him onto something else.
"So it's all to play for really and at least we're not lining up on the same tyre two spots behind the polesitter." – Mark Hughes
Discovering why Ferrari thinks it's "pointless" to predict its race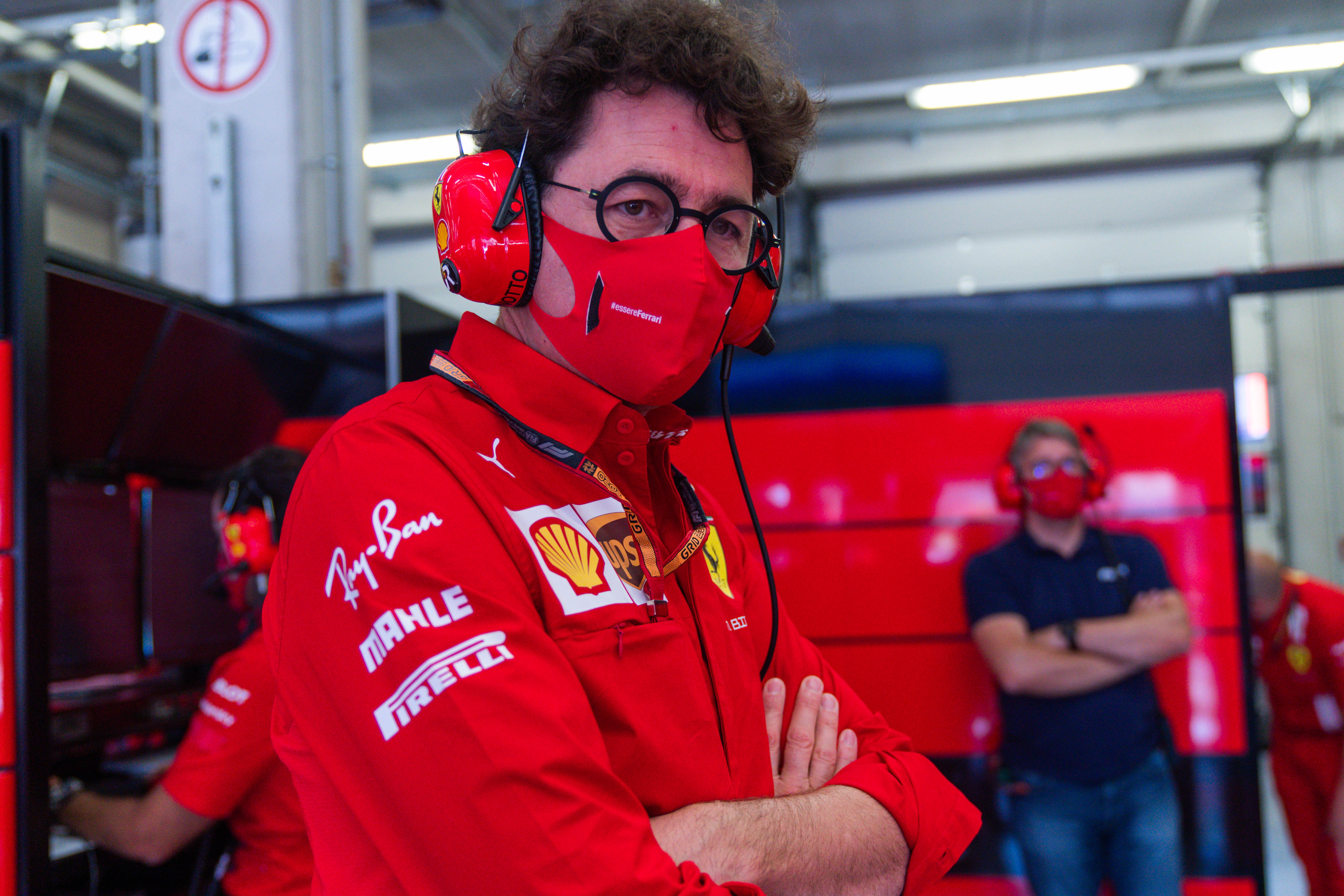 Ferrari characterised its chastening qualifying performance as "even more" difficult a start to the season than it expected.
It turned immediately to working out exactly where its performance deficit was, but that seemed quite obvious to identify: the straights.
An optimistic outlook would be that Ferrari's screwed up its qualifying mode on its engine, though it'll say that's nothing to do with all the changes the FIA has made to beef up defences against potential wrongdoing since Ferrari scored pole in Austria 12 months ago.
That's the optimistic view because it would at least imply Ferrari's going to be much more competitive in race trim.
But Ferrari's not really doing positive thinking right now. Team boss Mattia Binotto says the grand prix will be "tough with plenty of unknown factors, more so than usual, it being the first of this strange season".
Normally, with Ferrari starting with both cars in the midfield, its progress would be a foregone conclusion. Which means this race will be fascinating to work out just why Ferrari's saying: "It's pointless to predict where we might finish, and we must just try and score as many points as possible." – SM
How will drivers make their anti-racism mark pre-race?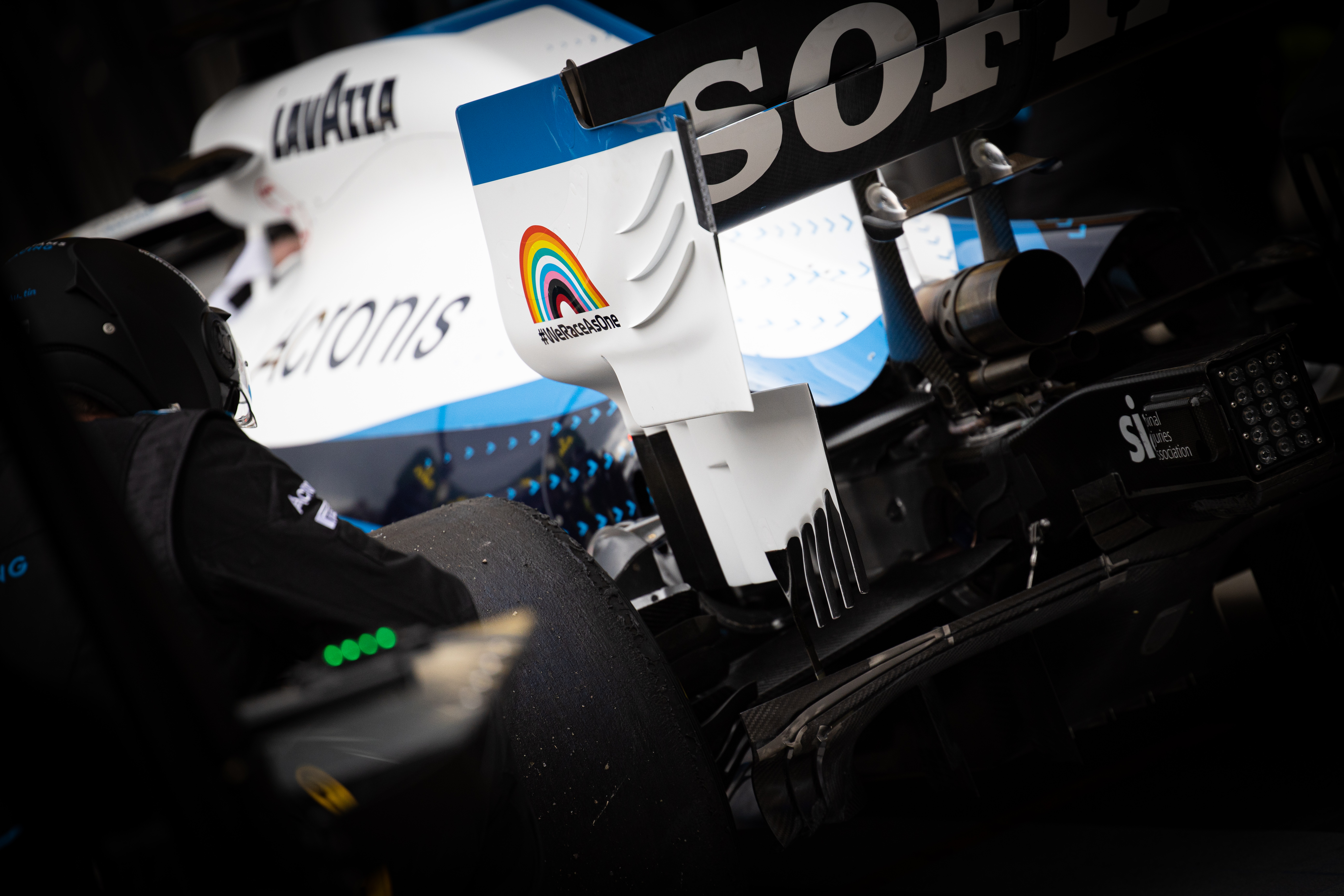 Amid the excitement of the first race and Formula 1 finally returning it has not been lost on anybody that the weeks building up to the grand prix have coincided with a racial equality movement with momentum arguably unseen on a global scale for a long time.
Lewis Hamilton has been at the forefront of that from an F1 perspective while the championship has picked up the baton as well. And everyone's waiting to see what stand is taken pre-race.
This seems to be a topic of some controversy because not every driver is going to 'take a knee'.
It's a symbolic gesture that on an international sporting platform can be tied to NFL player Colin Kaepernick kneeling during the American national anthem to protest against police brutality towards people of colour.
A discussion among the drivers led to the conclusion that this kind of gesture means different things in different cultures and therefore all drivers have been left to make their own mark pre-race, with Renault's Daniel Ricciardo saying no judgement will be directed at those who don't 'take a knee'.
Shirts with the message 'End Racism' are believed to be available to all competitors, and Hamilton said it had been an "interesting" conversation in the drivers' briefing.
"It's good that we're all at least in discussion´," he says. "I don't know what we'll see.
"I think, potentially, people paying their respects in their own ways."
Hamilton has been very clear in wanting F1 to join a vocal anti-racism cause and said he had addressed that in the briefing as well.
"There was an interpretation of a message that I had posted, asking for people to speak out and their silence, and just saying thank you to those who have said something on their social media platforms because they've got a great voice, a great platform," he explained.
"And then encouraging the others that haven't to say something. I just described the scenario that silence is generally really complicit.
"There still is some silence in some cases but I think it's also part of a dialogue of people trying to understand, because there are still people that don't fully understand exactly what is happening and what are the reasons for these protests." – SM
Norris could be vulnerable in the race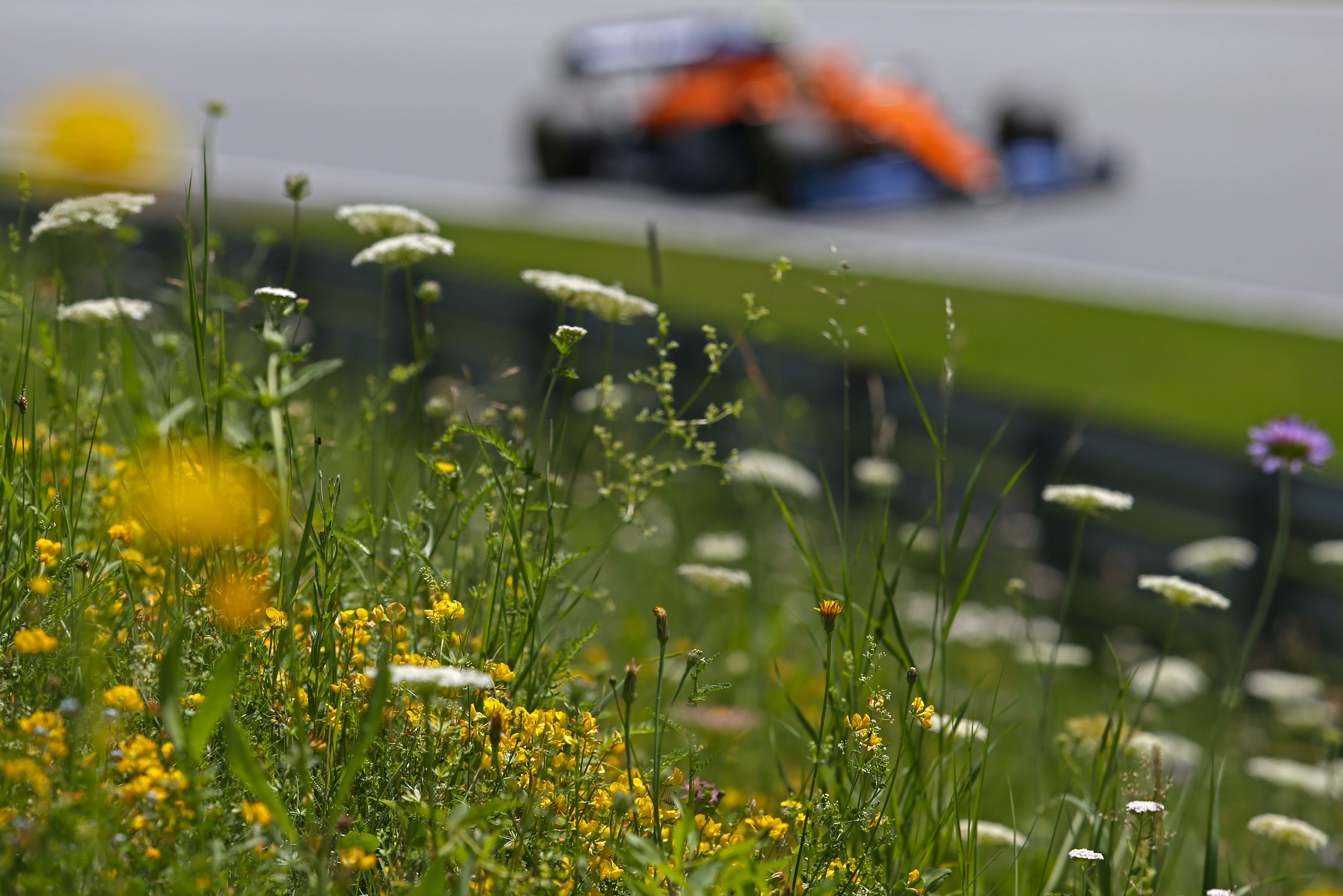 For the first time since the 2016 Austrian Grand Prix, there's a McLaren as high as the second row of the grid thanks to Lando Norris's shock fourth place. And even on that occasion four years ago, Jenson Button was only fifth-fastest on Saturday and owed his third on the grid to others' penalties.
Everyone, including those inside McLaren, expected Racing Point to have the advantage so it came as a surprise to see Norris as high as fourth. That means he could be under serious pressure in the race with the potentially more rapid Alex Albon, Racing Points and even Ferraris lined up behind him.
But the McLaren looked handy, even if not quite at Racing Point level, on Friday so Norris – and team-mate Carlos Sainz Jr in eighth – will be in the thick of a very congested battle for best of the rest behind the Mercedes drivers and Verstappen.
As team principal Andreas Seidl explained, Norris has taken a step forward since his strong rookie season.
He will be determined to hang onto his position and could have his work cut out to do so. But it's in situations like that that we see what drivers are really made of. – ES
How will Mercedes' 'little unknown' with black livery play out?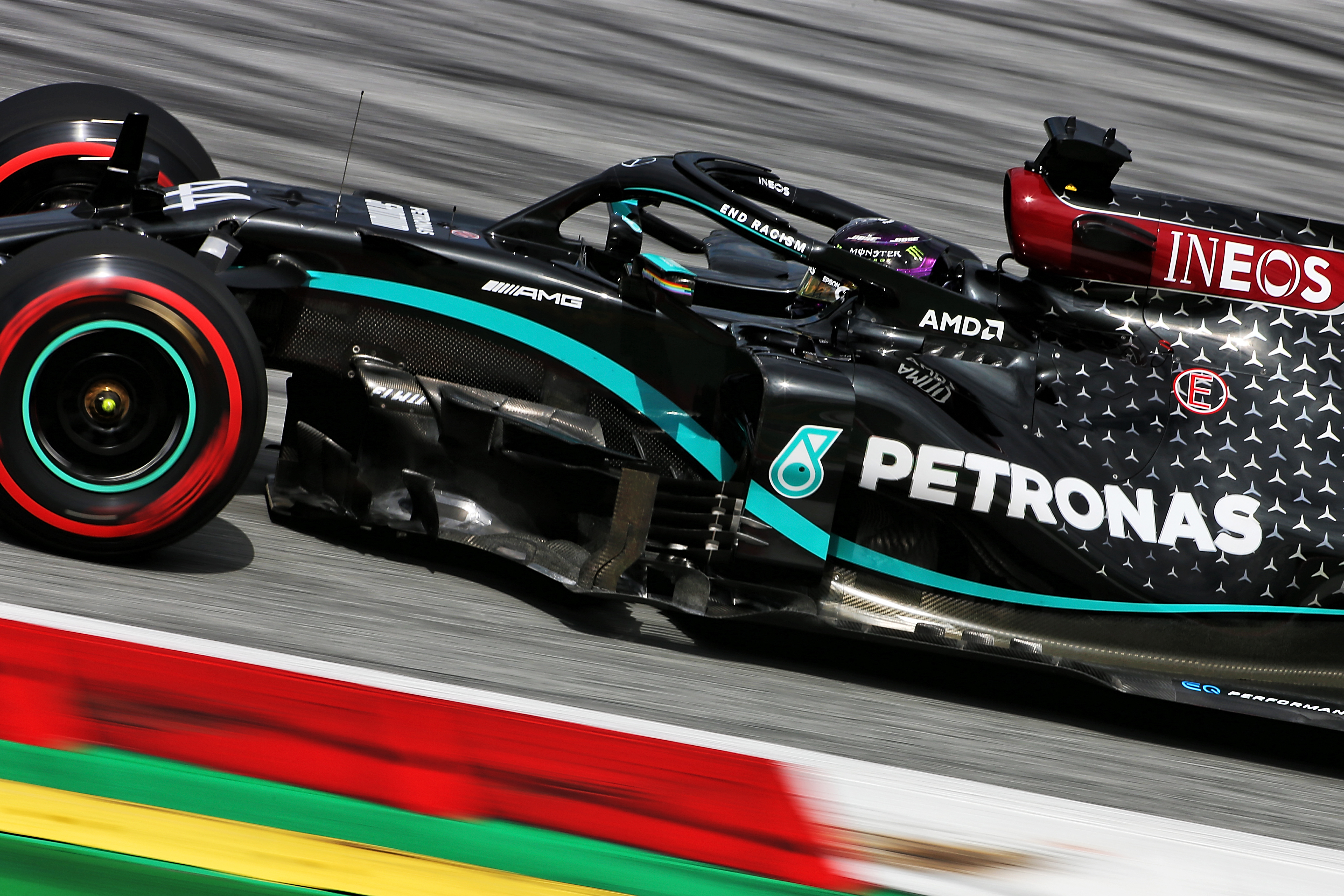 Black doesn't reflect light, it absorbs it – which means black objects heat up more in the sun that lighter colours.
So will Mercedes' new black livery – as good as it looks and as good a cause as it is trying to further, being an anti-racism message – suffer any ill-effects on a hot day in Austria?
"It's a good question because at the end the messaging is very important, but if performance is being harmed that's obviously not great," says Mercedes team boss Toto Wolff.
"We have made some calculations, but when the weather is expected to be around 30 degrees, we will see whether our simulations, with a silver car, have been different to the results on track with a black car.
"So, fair point. It's a little bit of an unknown to us."
Our technical expert Gary Anderson isn't expecting a repeat of Mercedes' cooling problems last year, though.
"The black colour will pick up more heat when parked but when running I wouldn't expect any difference," he says. – SM
Ocon more downbeat at muted Renault ahead of race return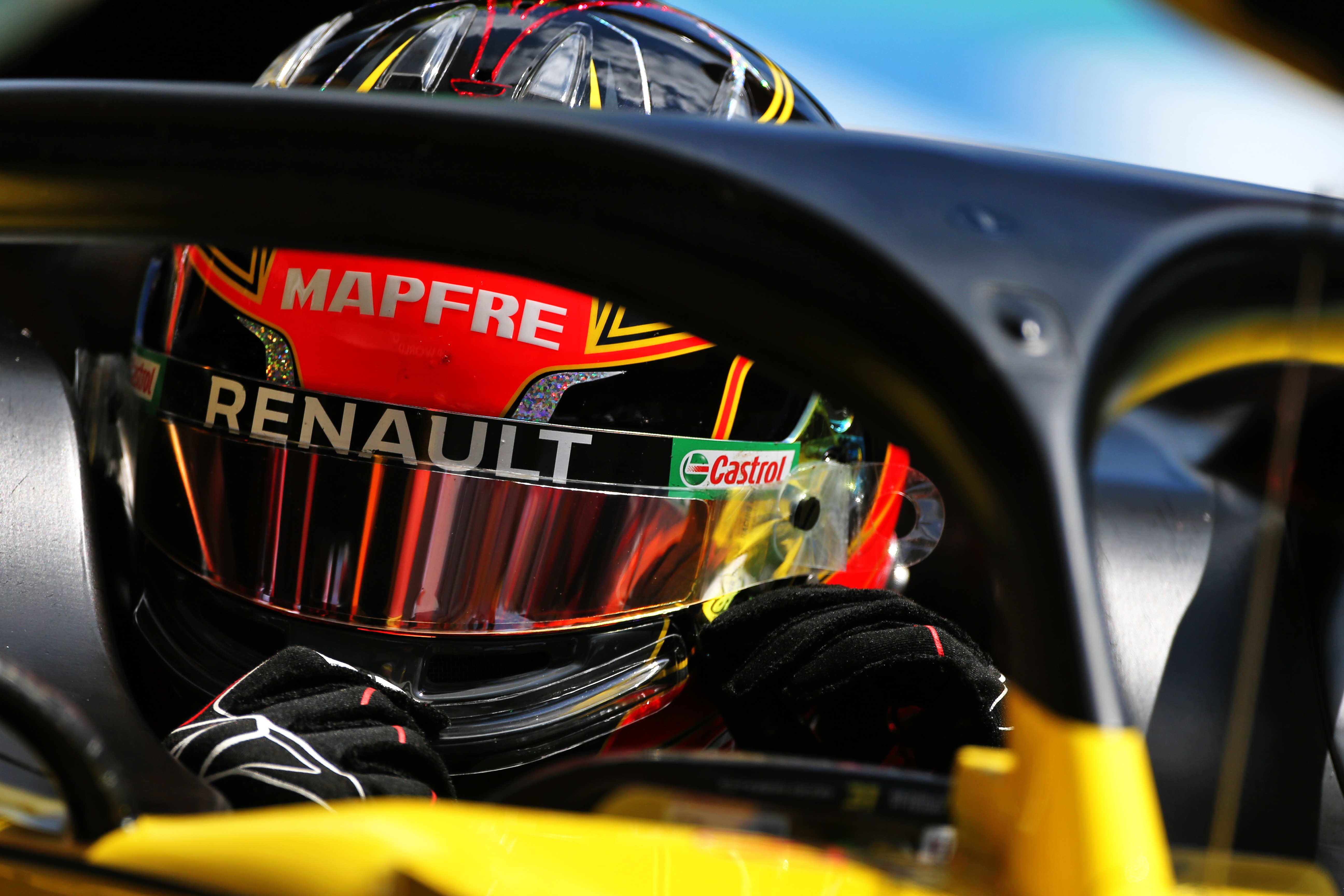 Renault hoped for more in Austrian Grand Prix qualifying as the Red Bull Ring continued to be a bit of a bogey venue for the French works team.
Daniel Ricciardo was at least somewhat optimistic that a starting position of 10th didn't quite reflect how fast the heavily upgraded car is, and expects to be fighting for better points-paying positions in the grand prix.
His team-mate Esteban Ocon, though, was slightly more downbeat after his first F1 qualifying session since the end of 2018 – he'll start 14th.
"There was a lot of little details that we could have done better as a team, but I could have done better as well on my side," said Ocon, who lost track time at the end of FP1 after breaking some bodywork on a kerb.
"Since the beginning of the weekend really, we faced a few issues that made me lack some running, and we are paying a bit of the price in qualifying."
It'll be worth following Ocon's progress in the early laps to see how he readjusts to the hustle and bustle of the start of a grand prix.
"I don't think racing like that is something you forget," he reckons. "I think it's a bit like cycling. When you get back to it you don't lose those moves and the racing spirit.
"So, hopefully, I didn't lose it!" – SM
Can Racing Point recover after disappointing qualifying?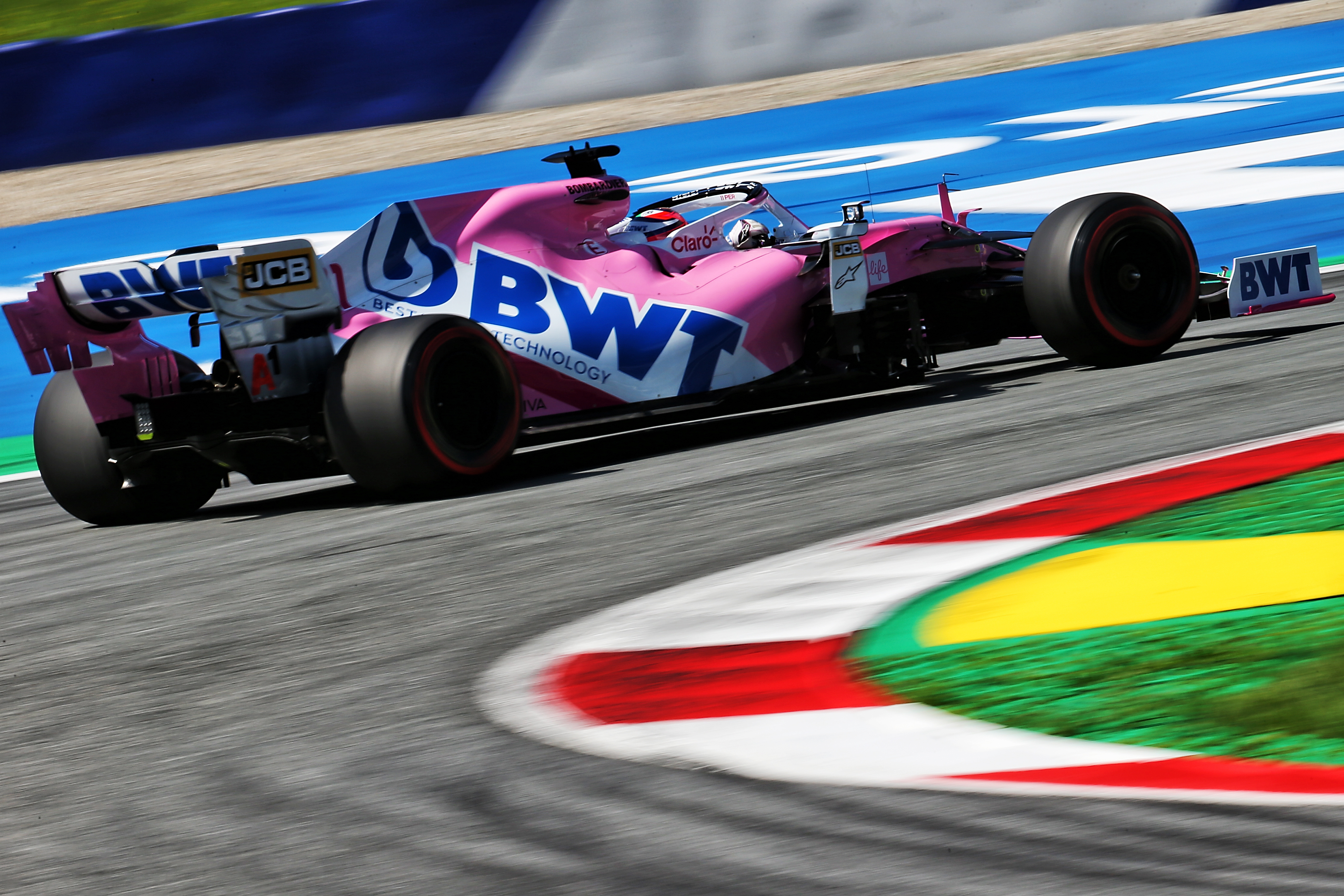 Yes, we really legitimately say that Racing Point qualifying 'only' sixth and ninth with Sergio Perez and Lance Stroll is something of a disappointment.
But keep a close eye on the two 'Pink Mercedes' in the race with Perez promising that "we should be aiming to move forward from lap one".
Perez was able to get his final Q3 lap ahead of the yellow flag triggered by Bottas, but the lack of a tow held contributed to him ending up behind Norris's McLaren and Albon's Red Bull.
Team-mate Stroll completed his Q3 lap slightly earlier in the session, also without a two, and ended up 0.161s slower.
But we know this is a quick car – definitely not at the level of Mercedes and probably not a Red Bull-beater – but it's plenty fast enough for some big results.
Both drivers are at their best on Sunday afternoons and with high-temperatures expected in what would ideally be a one-stop race, Perez's knack for acing the tyre management could be a trump card. – ES
George Russell's first 'real' grand prix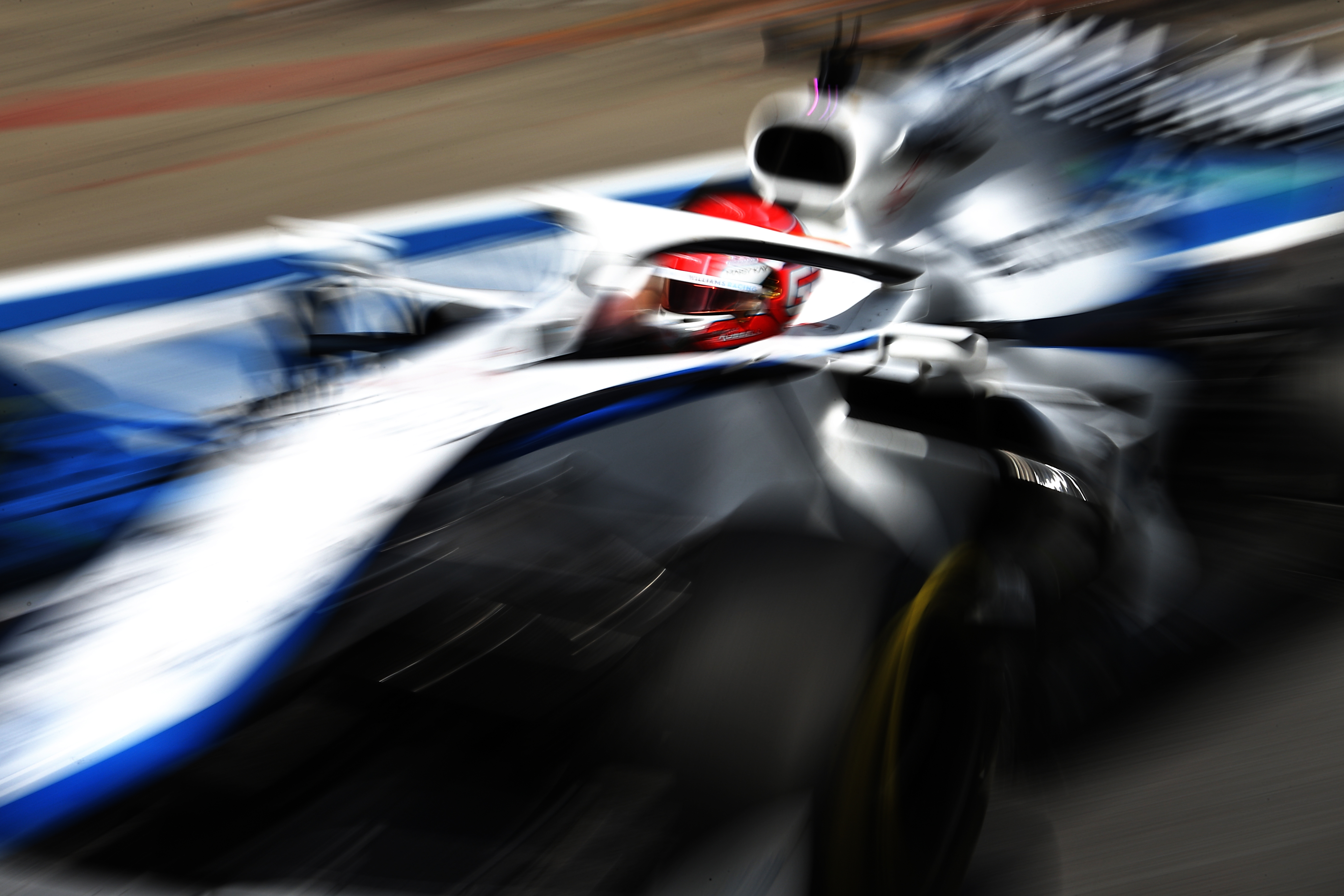 Virtual GP superstar George Russell has, of course, started 21 Formula 1 races and he's done so from higher positions than his 17th on the grid for the Austrian Grand Prix.
But this is the first time he's had a car that genuinely has the pace to fight those around him rather than desperately hanging on or, as he did at the Hungaroring last year, holding them up.
Until he was bumped back by the two Haas drivers at the end of Q1, Russell even had a provisional hold on a Q2 slot, which might have been achievable with a perfect session and a perfect tow.
But what this confirmed is that, as expected, the Williams is far stronger than it was last season.
There are two big questions for the race. Firstly, will Williams be able to continue to show Alfa Romeo-beating and Haas-bothering pace?
That's a more difficult question to answer than it might seem given the Ferrari-engined cars all appeared to underachieve in qualifying and have shown stronger race pace.
Secondly, how will Russell fare at the start? First laps were his weak point last year, albeit with the caveat that he was often being ultra-cautious given the occasional Williams parts shortage and the futility of sustaining damage battling for a place he had no chance of keeping.
But this time, he'll really be going racing. – ES