Lewis Hamilton and Valtteri Bottas say they have felt the impact of Mercedes' dual-axis steering system at Formula 1's Austrian Grand Prix and believe it could have more potential.
Bottas edged Hamilton by 0.012s in qualifying, and the next-best car was Max Verstappen's Red Bull, more than half a second slower.
Mercedes had already scored a victory over Red Bull when the stewards rejected Red Bull's protest of the Mercedes DAS system following Friday practice.
Both Bottas and Hamilton then used it in qualifying to adjust the toe angle of their front wheels to assist the temperature management on their preparation laps.
Asked by The Race if they had now become completely familiar with the system and could feel its impact on-track, six-time world champion Hamilton said: "It's something you can feel, the adjustments that you're able to make you do feel it.
"It's proven to be fully legal and it's something that we are proud of.
"We are still trying to get on top of it in terms of understanding it. So, it's not been used a massive amount but we will understand it more as we go through it."
Hamilton and Bottas have deployed it at various moments through testing and qualifying at different points of the circuit, showing it is not restricted to out-laps or the longest straights.
Poleman Bottas agreed with Hamilton that the system could have even more benefit than has been felt in Austria.
"There's probably more potentially depending on tracks and conditions," he said. "But yes, we've been using it and it's becoming quite natural, too.
"It's not a massive thing in terms of performance but every small thing helps and when you put lots of small things together, it can be big."
Prior to lodging its protest of the device on Friday, Red Bull had suggested it could implement its own if the FIA stewards ruled it is legal.
However, team boss Christian Horner seemed to back down on that stance on Saturday, stating the complexity of the system would make it difficult to bring in this year – especially as the device is banned for 2021 anyway.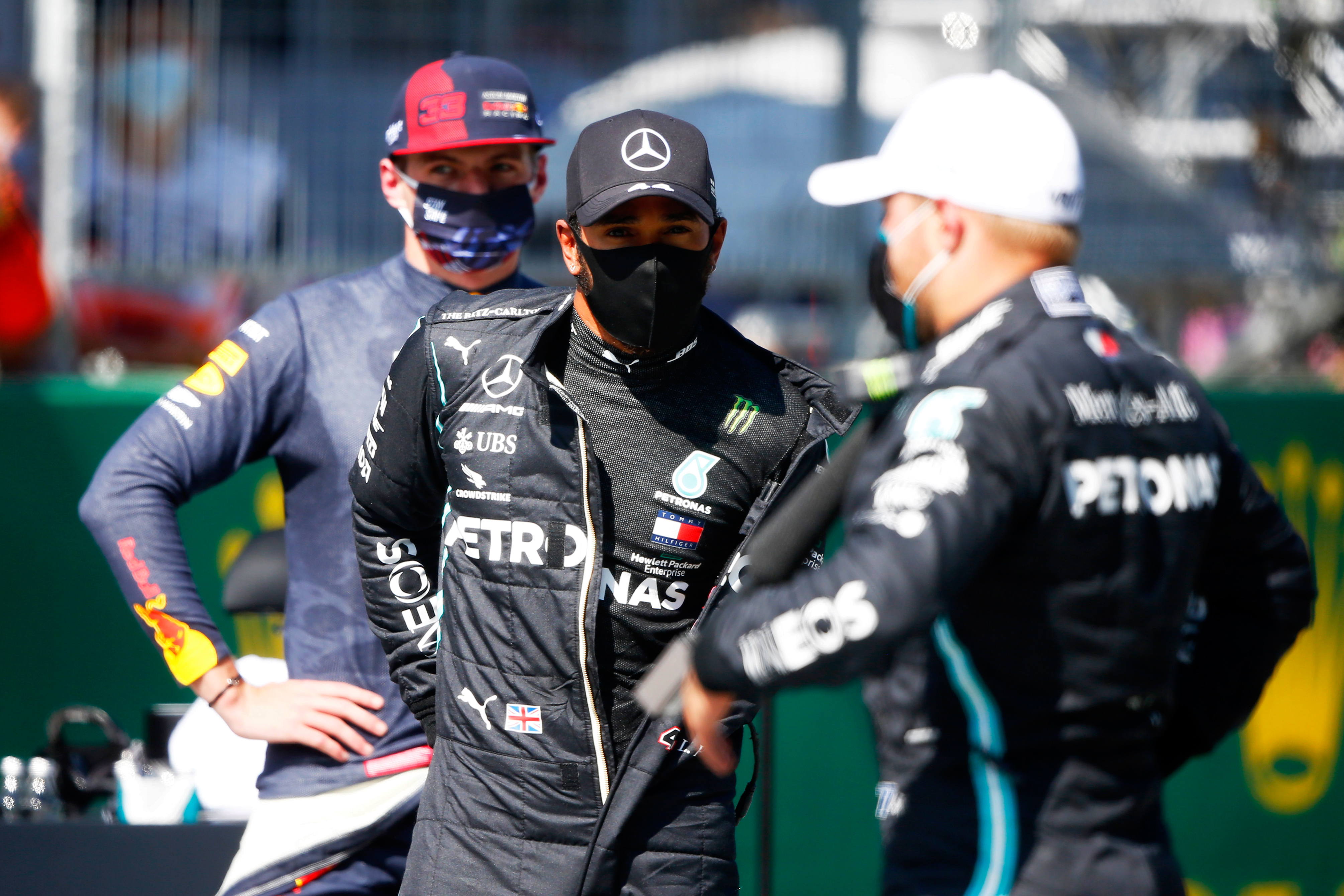 Asked if he'd like the DAS on his car, Verstappen replied: "I think they've already answered it, right? Such a short calendar it will be hard to implement, but let's see.
"I would like to see a lot of things on the car but you have to be realistic."
Mercedes had stated its confidence in the device's legality when it made its public debut in testing in February, having previously failed to get a lever-based system approved by the FIA but satisfying the governing body's technical department with its 2020 idea last year.
The two Mercedes drivers said they were not fearful the device would be ruled illegal because they trusted the team's judgement.
"I found out really late last night," said Hamilton. "It wasn't a concern to me because I'd spoken to James and all the team and I trust the team.
"So I was comfortable with our position, and that the great idea was legal. There was no problem."
Bottas added: "I didn't really expect anything in the car that would be illegal.
"I guess the team was prepared to have some issues with other teams, thinking it is illegal.
"But I trust that we don't have anything illegal in the car so I had no worries."