The top three finishers in the Formula 1 season-opening Austrian Grand Prix will participate in a modified 'podium' ceremony on the start/finish straight after the race.
Despite the regulations dictating closed events preventing the conventional podium happening, F1 has come up with an arrangement that will allow the drivers to collect their trophies, stand for the winning national anthems and spray the traditional celebratory champagne.
FIA race director Michael Masi issued final instructions this morning outlining how the procedure will work. It is similar to that used for the support races in Austria so far but with the drivers' cars also involved.
At the end of the race, the top three are instructed to "significantly slow after the exit of Turn 1" on the slowdown lap to let the rest of the runners go past them and then proceed to the grid.
They will then park their cars by the boards marking the top three positions on the start/finish straight before getting out and being weighed on portable scales.
The driver interviews, by 2009 world champion Jenson Button, will then be conducted with the number of other people on the grid limited to officials, team mechanics, three photographers and pre-approved television crews.
The individual rostrums and dias will then be placed in front of the top three cars, which will be parked just beyond the finish line to create the podium formation.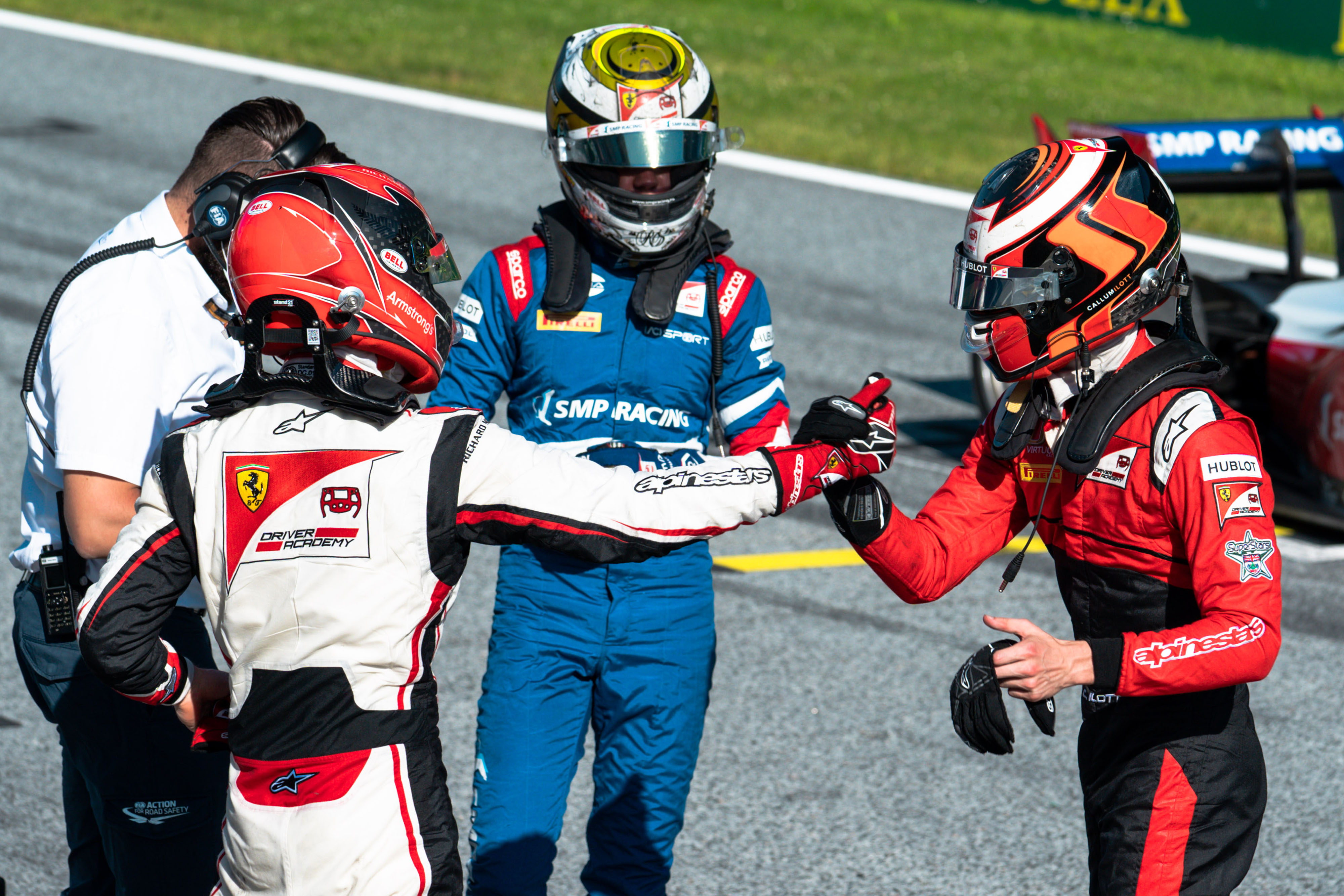 As with Formula 2 (pictured above) and Formula 3, the winning driver will be placed in front of the second and third place cars in a v-shape formation, with the drivers' backs to the outside of the circuit.
The national anthems will take place with virtual flags displayed before the trophies are collected, followed by the champagne celebrations.
This preserves the traditional podium process, although drivers and all personnel will have to wear masks and remain socially distanced at all times.