Mercedes has been summoned to the stewards ahead of Formula 1's season-opening Austrian Grand Prix following a "petition of review" from Red Bull over Lewis Hamilton's yellow-flag infringement in qualifying.
Hamilton escaped punishment for failing to slow for yellow flags when his Mercedes team-mate and poleman Valtteri Bottas went off the road and through the gravel one their final laps in Q3.
Six-time world champion Hamilton set the second-fastest time but could not eclipse Bottas for the first pole of 2020.
The stewards said that a "conflicting" green flag signal was also showing at the time so Hamilton avoided punishment.
That meant Hamilton could start second even though the stewards also deleted his first attempt, for a track limits infringement at the final corners.
However, with little more than an hour to go before the start of the grand prix, the stewards have summoned Mercedes after Red Bull's petition of review regarding the decision.
The heading was due to begin at 13:45 local time.
Hamilton faces a grid penalty if the stewards decide to retroactively apply the usual punishment for failing to slow under yellows.
Last year, Red Bull driver Max Verstappen lost pole position for the Mexican Grand Prix for failing to slow for yellow flags after Bottas crashed in front of him (pictured below) at the final corner.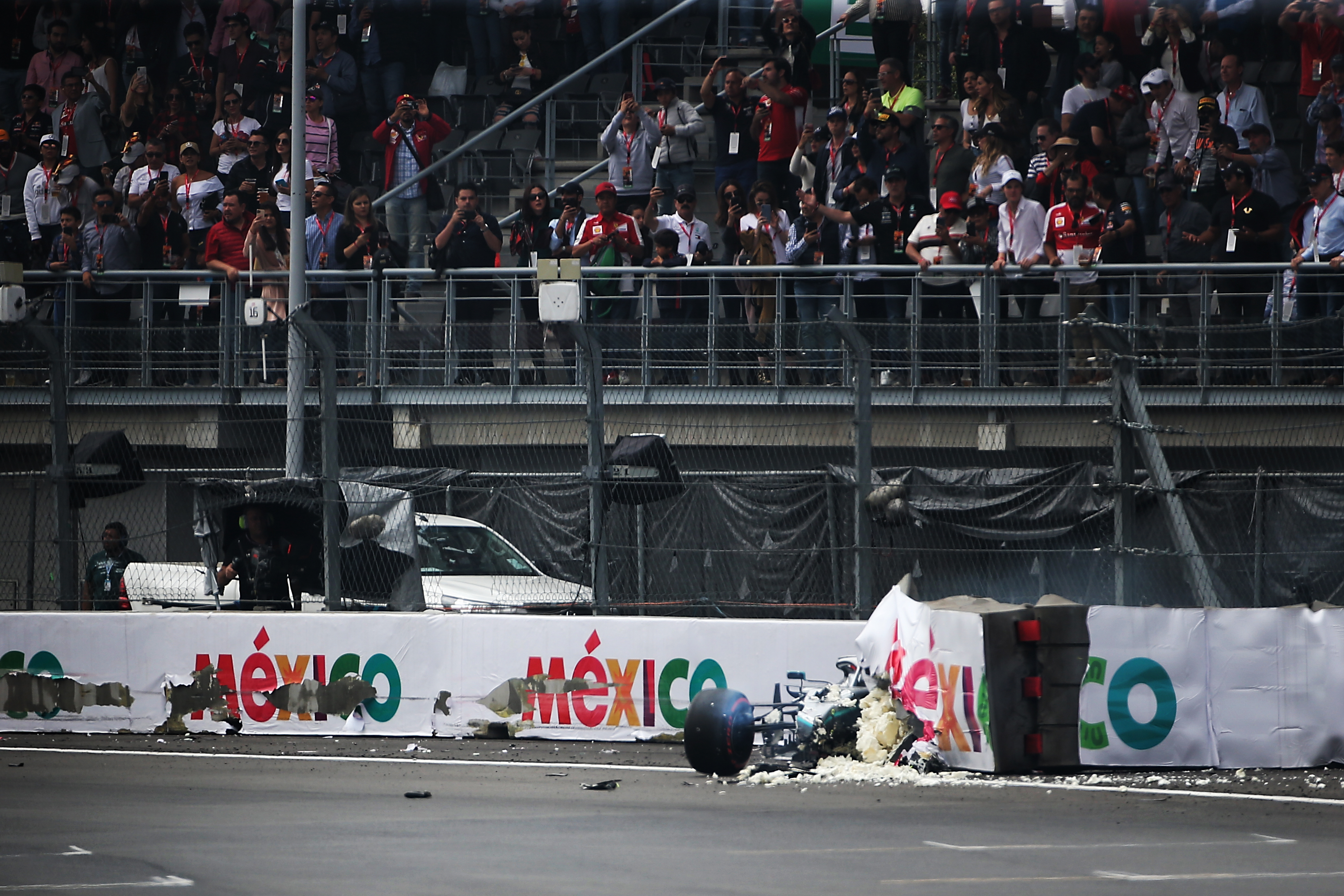 Verstappen was not alerted to the caution on his steering wheel because Bottas's crash broke the loop that feeds the FIA system, but there was a yellow panel on display at the marshal post on the outside of the corner.
The stewards deemed Verstappen therefore ignored the instruction to slow down, despite admitting he could see the incident ahead, and gave him a five-place grid penalty.
Mercedes and Red Bull have already been subject to a battle in the stewards' room this weekend, when Red Bull protested Mercedes' DAS system.
The protest was rejected and Mercedes boss Toto Wolff said his team's rival had acted fairly, trying to get a decision in place before the race to avoid the season opener taking place amid controversy.
"It was fair play from Red Bull to seek the clarification via protest on Friday, and not on Sunday night," said Wolff.
"I think it would have been detrimental to Formula 1 to go back to the first race have a result on track, and then a protest and it wouldn't be clear who has won.
"So I like the sportsmanship of the decision and it is absolutely OK to protest."