There was anomalous confidence about Valtteri Bottas' manner over the radio as he spun away his final Q3 lap in Austria, getting off track at the exit of Turn 4.
Even as the Mercedes then made a lazy loop on the grass, he was answering his engineer's question with, "I'm just doing a bit of grass cutting here."
No high-strung emotion about possibly having lost pole, calm enough to make a self-deprecating joke.
Maybe he felt confident the lap he'd already done was going to be very tough to beat by the only guy who might threaten it – his own team-mate Lewis Hamilton. Lewis didn't; a crossed-up moment through the fast left-right switchback of Turns 7-8 probably accounted for more than the 0.012s he eventually trailed Bottas by.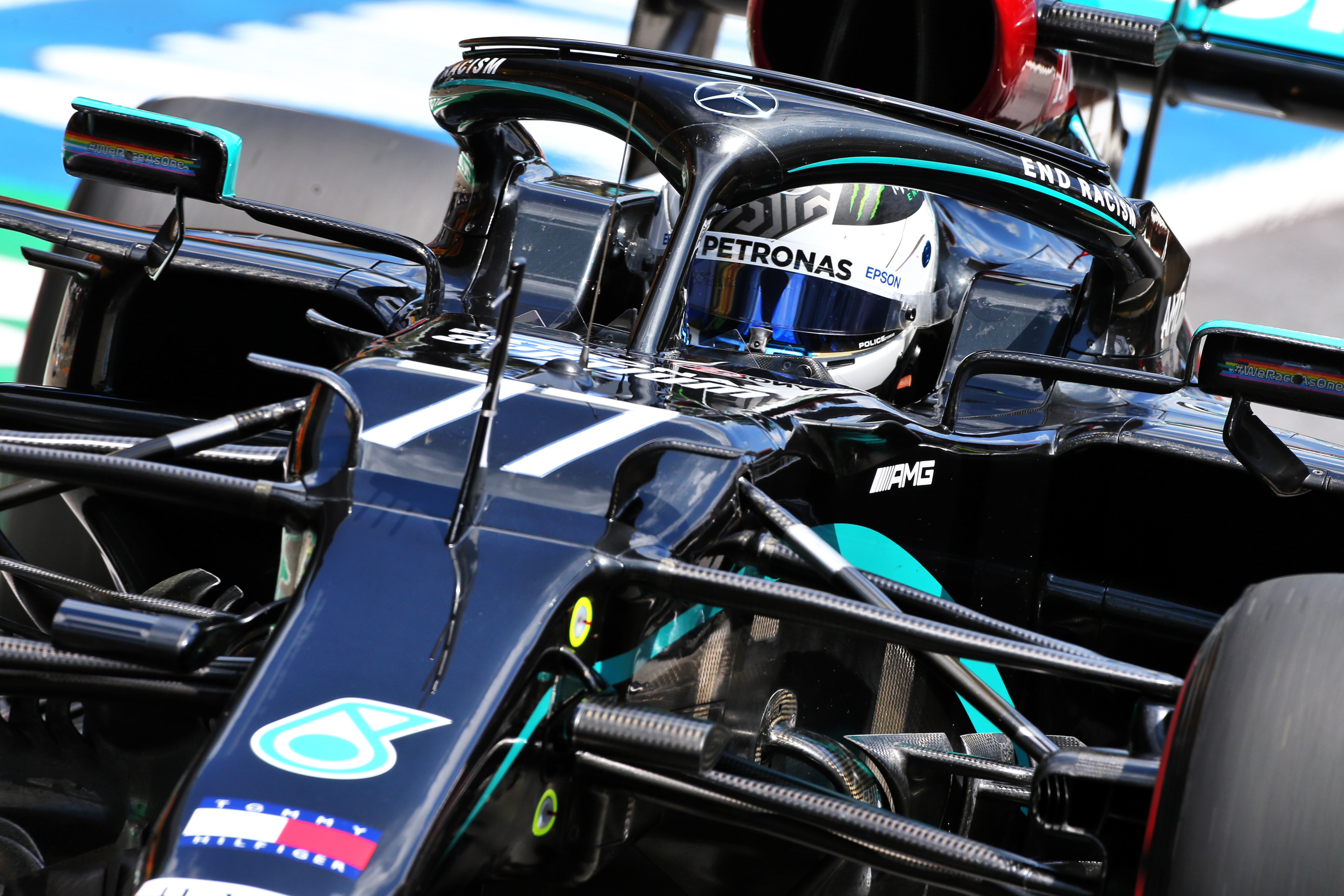 This bizarre truncated season surely represents Bottas' best ever chance of the world title, especially if he can get off to a flying start.
Realistically, he has only Hamilton to beat – and if he can establish a meaningful points advantage early on, there aren't a lot of races in which Hamilton might claw it back.
Bottas has hit the ground running with pole position first time out, but will be more than aware of how many times Hamilton has turned such a situation around on race day. The start – and the tyre usage with both starting on softs on what's set to be a mighty hot day – will be key.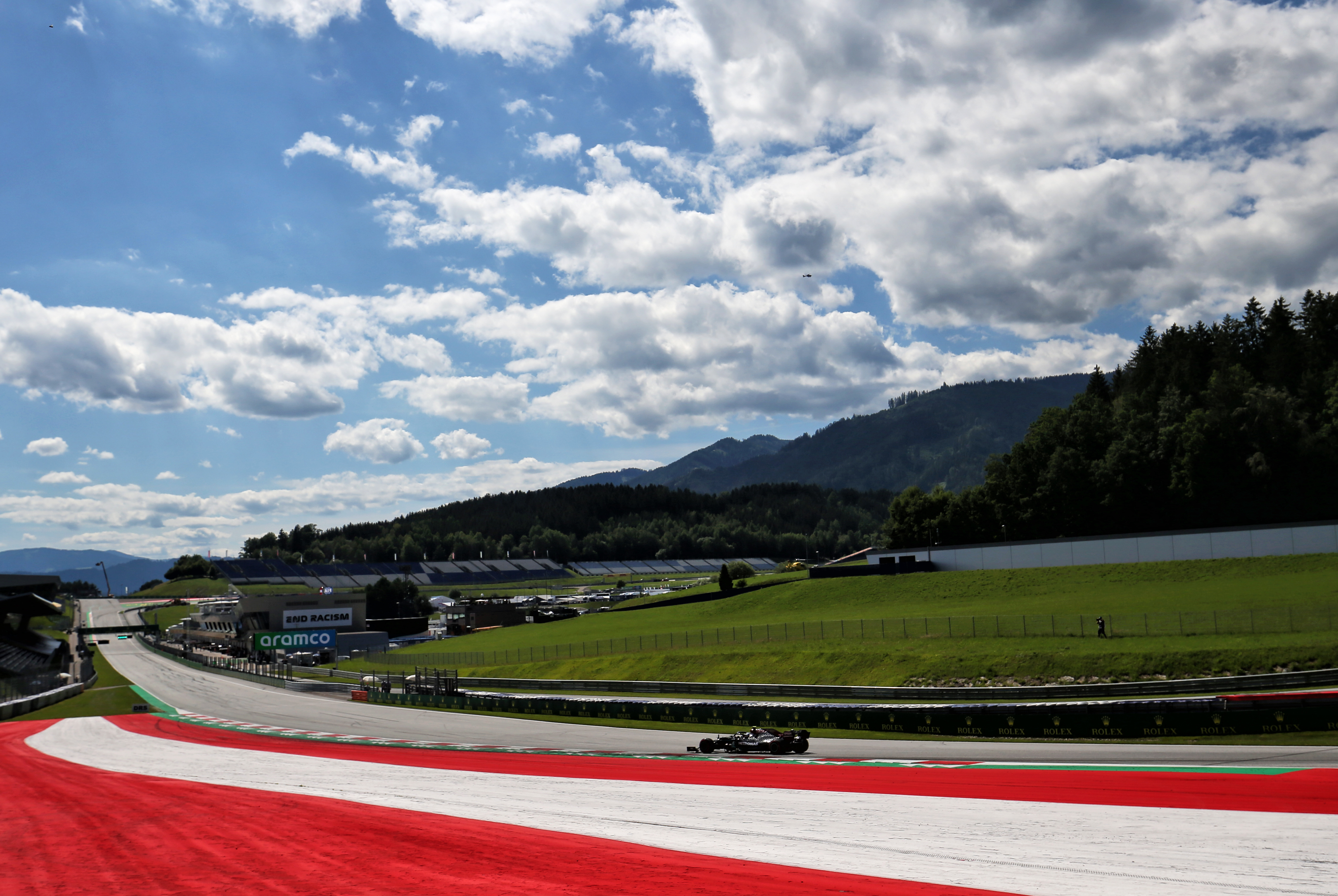 But Bottas has been buzzing about his preparation for the season, working on his performance harder than ever before, driving rally cars, refining his driving, applying himself to how he can work the tyres better, the way Hamilton does, happy with the outcome of that during Barcelona testing.
One wonders if Hamilton's focus on racing might have been compromised recently by his taking on wider issues. In the bigger picture, it's laudable and its importance transcends any sporting concerns, but if that is the case on even a small scale in the intensity of a title campaign – might it not work in Bottas' favour?
"Valtteri has traditionally been strong here and it's not been such a happy place for Lewis historically" :: Toto Wolff
Hamilton is a remarkable athlete and can always improvise his way to a lap time, and it seemed during the practices that he had a small but significant edge over Bottas. Q3 revealed that not to be the case, as Bottas put all his best bits together – almost as if he may have been hiding them up to this time.
"I made a big improvement in Q3," Bottas acknowledged. "Turn 1 was a corner that I'd not been getting quite right. We're talking small differences but I definitely found an improvement."
It was Hamilton's turn this weekend to choose the running order in qualifying (they alternate race to race) and he chose to run after Bottas, as this is a track where the slipstream effect can work.
There is a calculated benefit of between 0.15s and 0.3s to be had by a good tow (though it does make you more prone to locking up at Turns 3 and 4) and that's what Hamilton was chasing.
Bottas pointed out that on his Q3 run he didn't have that benefit. Neither did Hamilton, as it turned out (at least not for the full lap), because of Bottas' spin. But it's on such tiny details that it was decided – and that's a reflection of Bottas' underlying pace here.
"The car has been fantastically strong through the fast, flowing corners," said Mercedes team boss Toto Wolff.
"But a bit more difficult in the slower ones – Turn 3, Turn 4 – and Valtteri gained a bit there in Q3.
"I think whenever you have two drivers that close, you're not going to see their true performance until Q3. Valtteri has traditionally been strong here and it's not been such a happy place for Lewis historically."
And we're coming back here next week. A Bottas win today might be doubly psychologically powerful.