Motorsport's governing body the FIA has pledged €1million to Formula 1's new diversity foundation.
A global movement highlighting issues of racial inequality around the world has built strong momentum in recent weeks, triggered by the killing of black American George Floyd by a white police officer reigniting activity under Black Lives Matter message.
Six-time F1 world champion Lewis Hamilton has been a prominent vocal supporter of the movement and is launching The Hamilton Commission to try to identify the causes of motorsport's lack of diversity.
Hamilton remains the only black driver to compete in F1, though he was joined on the grid last season by London-born Thai Alex Albon.
F1 has pledged to find ways to help address the lack of diversity and one of its initiatives is a foundation to fund mainly scholarships and apprenticeships.
Championship boss Chase Carey started that fund with a $1m donation of his own money, and now FIA president Jean Todt has promised to contribute €1m of the FIA's Innovation Fund to the cause as well.
The FIA says this is under its 'New Deal'-badged agenda to improve motorsport in a post-coronavirus pandemic world, and includes "a new movement called "#PurposeDriven" to accelerate this trend in all sectors, including health, safety, economy, environment, education, inclusion and diversity".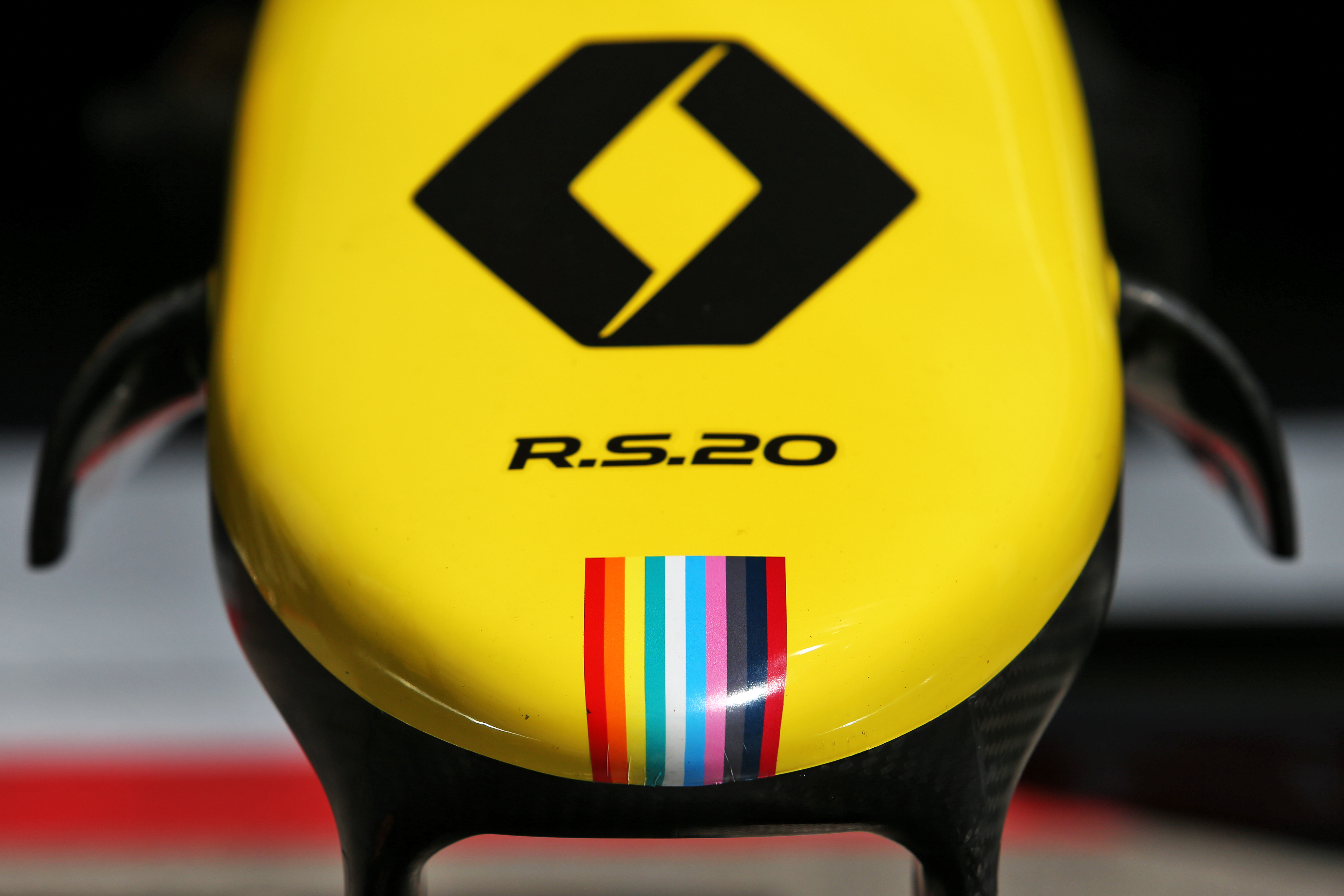 It adds that the contribution will "support a range of activities that will create a more inclusive and diverse culture within Formula 1 and other motorsport disciplines, attracting more talent and financing internships and apprenticeships for under-represented groups to ensure that they can fulfil their potential and have access to promising careers in motorsport".
"Priority will be placed on promoting a diverse driver talent pipeline by identifying and systematically eliminating barriers to entry from grass roots karting to Formula 1, in line with the single-seater pyramid implemented by the FIA for many years" the FIA says.
FIA president Jean Todt described it as a "first step, and more will come" because "we should fight any form of discrimination and notably on account of skin colour, religion, ethnic or social origin".
Critics of Hamilton and F1 have accused them of adopting a political stance over racism, particularly as the Black Lives Matter slogan is used as the name for a formal organisation.
In a media briefing at the Red Bull Ring this weekend ahead of Sunday's Austrian Grand Prix, Todt had said: "It's important to respect each other and has not to be used as a kind of political weapon.
"All we do in the sport is not political.
"Sometimes there is a tendency to use it as a weapon and we have to be very careful of that.
"But I admire people who have conviction and do as much as they can."