Although the extent of Mercedes' performance advantage in the season-opener was something of a disappointment, the wildcard formed by Max Verstappen and Red Bull actually holds out real hope for Austrian Grand Prix race day.
Verstappen did well just to qualify third, 0.5s adrift of Mercedes, having been wrestling with the RB16's very wayward handling through Friday.
The team finessed its way to a better Saturday set-up, taming some of the car's wilder oversteer traits – and this was crucial not just for ultimate grid position, but in being quick enough to get through Q2 on the medium tyre.
This was initially estimated by Pirelli to be around 0.3s slower on a single lap than the soft, though it has since revised that to more like 0.5s.
"What they did in terms of the offset strategy on the medium, knowing that their raw pace wouldn't be enough for pole, is clever" :: Toto Wolff
The fact that Mercedes didn't feel secure surrendering 0.5s in Q2, but that Red Bull took the gamble and made it work, is what gives us hope for a decent race.
Mercedes team principal Toto Wolff, for one, knows never to write off this combination.
"We knew that we had a strong car," he said after the 'Black Arrows' locked out the front row.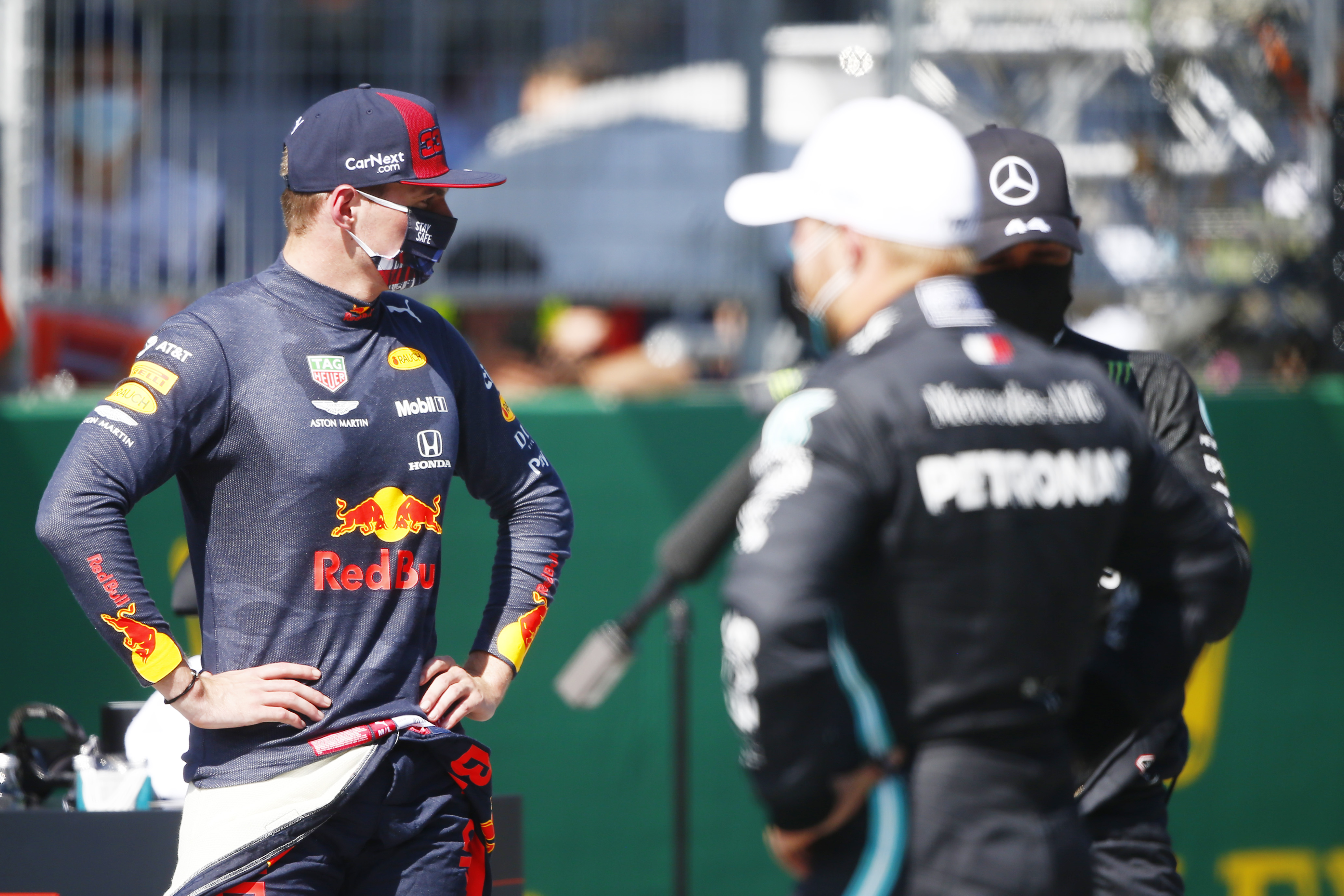 "But we are so sceptical always that if there is some kind of surprise coming from Red Bull because they are always good for a surprise.
"What they did in terms of the offset strategy on the medium, knowing that their raw pace wouldn't be enough for pole, is clever and with the increasing temperatures tomorrow they can have a real go."
It was exactly this strategy that was the foundation of Verstappen's victory here last year.
On that occasion, Mercedes was compromised by its cooling issues – and Verstappen's main competition was Charles Leclerc's polesitting Ferrari, which began the race on softs, with Verstappen alongside him on the front row on mediums.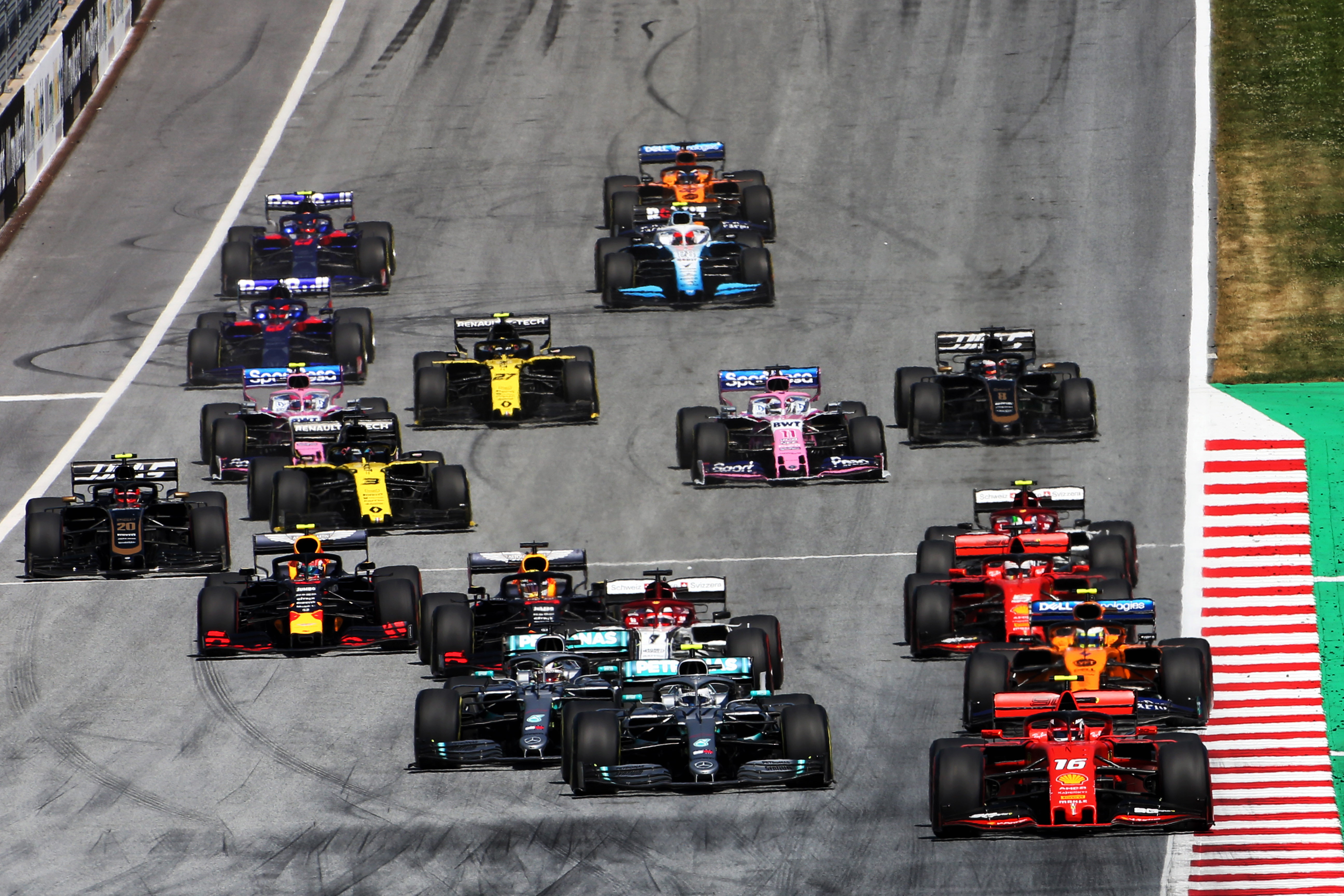 The orange-clad fans (remember those?) groaned within seconds of the start as the Red Bull bogged down and got through Turn 1 in eighth place.
But actually, that getaway glitch was the making of Verstappen's race – because being at the back of the pack of fast cars meant he was under no threat of an undercut and could therefore use the superior range of his harder tyres.
This is just the sort of challenge Verstappen relishes
It allowed him to pit around 10 laps later than his rivals – and thereby be on the soft tyre when it could best be used, with the car light on fuel, with his rivals by then all on older, harder tyres.
He made up the 13s by which he trailed Leclerc as he rejoined with 32 laps to go – game very much on. And Verstappen ultimately won that game.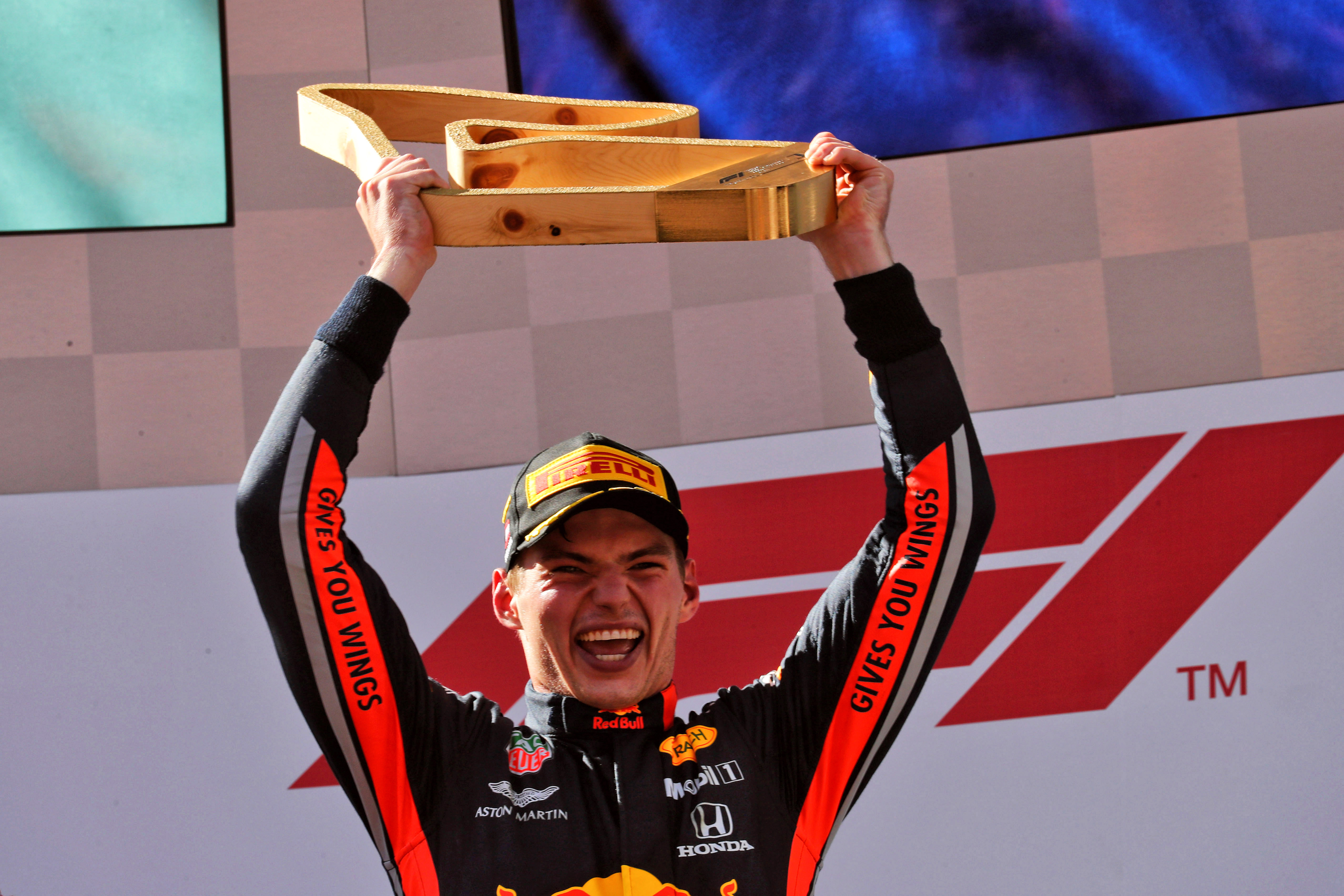 That is a good loose frame of reference for the thinking behind his strategy for the 2020 Austrian GP.
Ideally, in his first stint Verstappen needs to be able to use his tougher tyres to keep Mercedes in sight when on heavy fuel but to be out of undercut range of any car which might be quick enough to apply undercut pressure (Sergio Perez's Racing Point, perhaps?).
If Verstappen can do that and apply enough undercut pressure on the Mercedes to force them to stop earlier than ideal, then he has half a chance of repeating the damage he inflicted upon Leclerc last year. Except, of course, he has two Mercedes to beat.
"Well, we have even warmer weather tomorrow. That should help us even more with our tyre choice," Verstappen said after qualifying.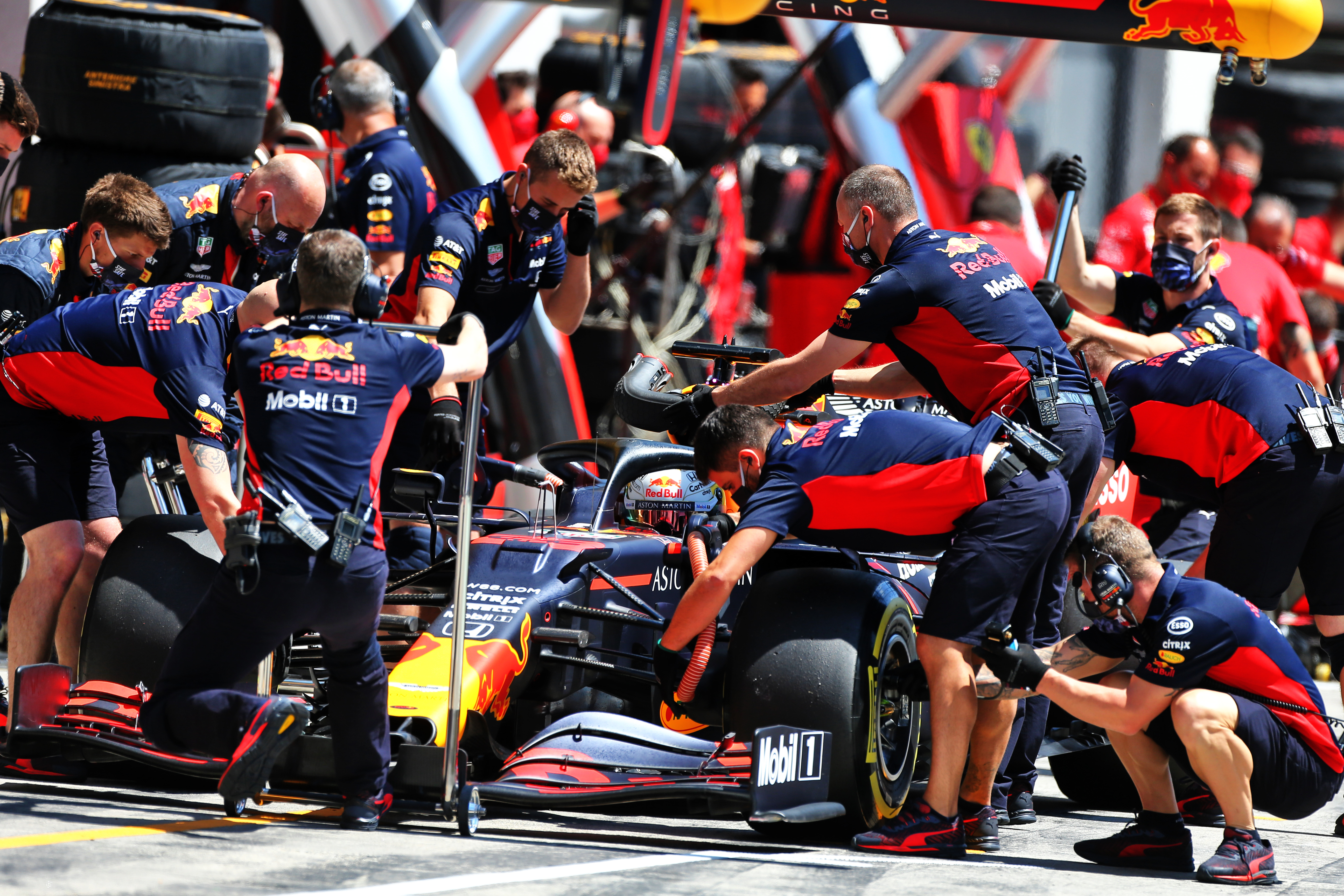 The hotter the track the more the soft is prone to heat degradation of the rears – and the more they have to be nursed, particularly when on a heavy fuel load.
Verstappen's choice puts him on the more durable tyre when the fuel load is high and able to take fuller advantage of the softer tyre later on when the fuel load is light and the track cooler.
This is just the sort of challenge Verstappen relishes. He's rarely had the absolute fastest car in his F1 career but his conversion rate when it's within sniffing distance of the best is remarkably good.
A first stint on tough rubber, able to drive more aggressively than the soft-tyred Mercedes drivers, followed by a second stint bearing down on two Mercedes, using his softer and newer tyres when they can be pushed far harder than Mercedes will have been able to early in the race: that's just the sort of high-adrenaline charge for which he's famed.