After four long months of anticipation, the 2020 Formula 1 season finally got underway in earnest on Friday with the opening practice sessions of the Austrian Grand Prix at the Red Bull Ring.
With no grand prix since last December – and lots of questions left unanswered after pre-season testing in February-  there was always going to be a multitude of new storylines to unpack as F1 began again.
Scott Mitchell, Gary Anderson, Edd Straw, and Mark Hughes round up the biggest talking points of the day.
MERCEDES IS STILL ON TOP AS DAS PROTEST HITS
– Scott Mitchell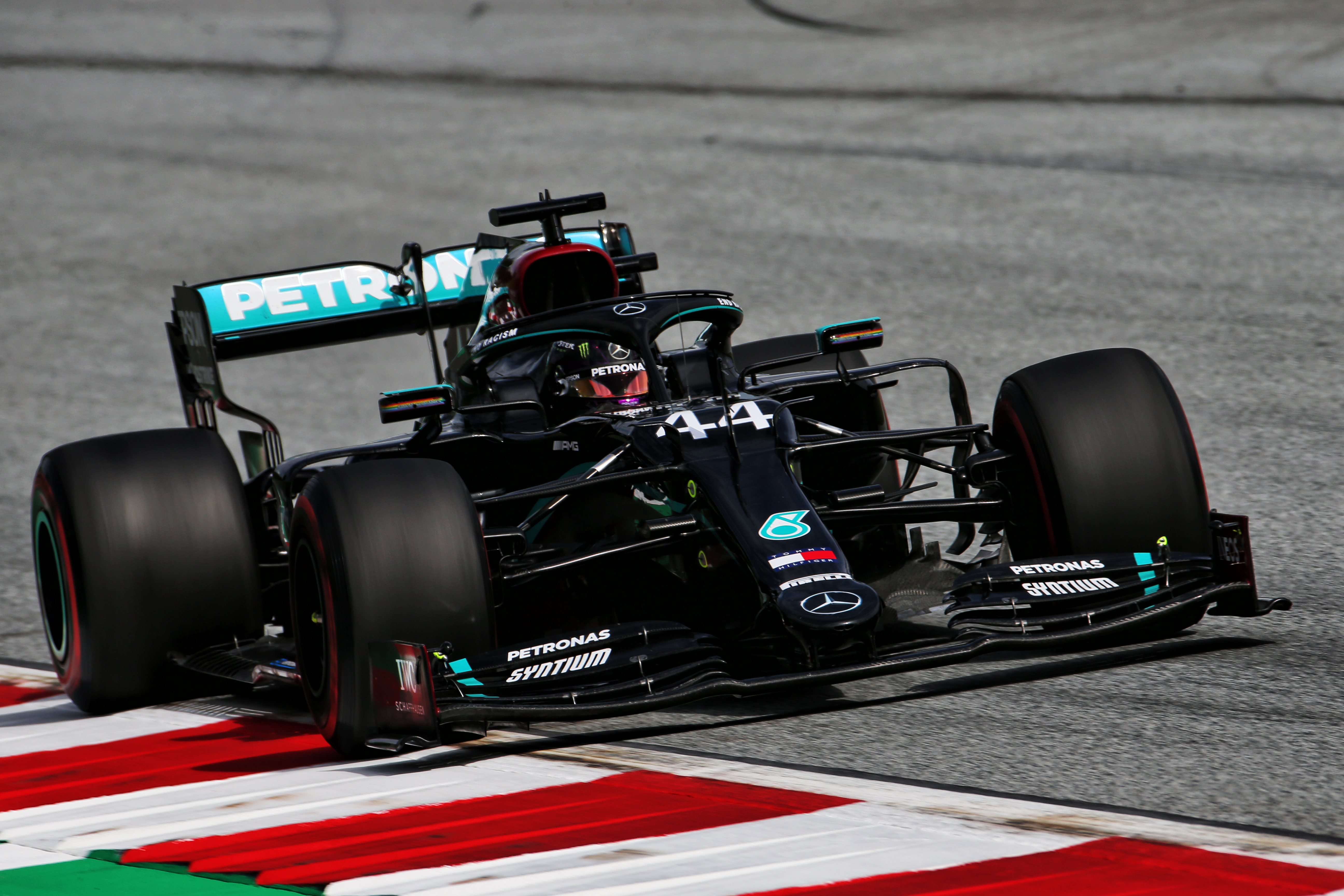 In a strange year and an unusual Formula 1 season, Mercedes kicked off the cliched 'new normal' by proving that nothing's really different after all.
We expected Mercedes to be strong in Austria but it was out of reach on Friday, quick over one lap and its race runs seemed unmatchable as well.
It deployed its new DAS system (we'll come to that…) for the first time in an official session and even the minor setback of Lewis Hamilton losing telemetry on his first run in FP2 didn't stop the championship-winning team starting on the front foot.
Its Friday wasn't without a blemish though, as following second practice Red Bull protested Hamilton and Valtteri Bottas for their cars allegedly breaching two technical regulations with its dual axis steering system: one pertaining to moveable aerodynamic devices and one regarding suspension settings not being adjusted while the car's in motion.
We learned more about what the DAS is probably going to be used for on Friday, as the act of pulling the steering wheel towards the driver switches the front wheels from toe out to toe in – not just making them track straight. It's thought this will be a part of qualifying lap preparation to nail front tyre temperature and could come in handy on formation laps and under the safety car.
Will it be able to use the DAS? We'll know soon enough. But the 2020 season has started with Mercedes on top and ruffling its rivals' feathers yet again.
RED BULL HAS A STABILITY PROBLEM…
– Gary Anderson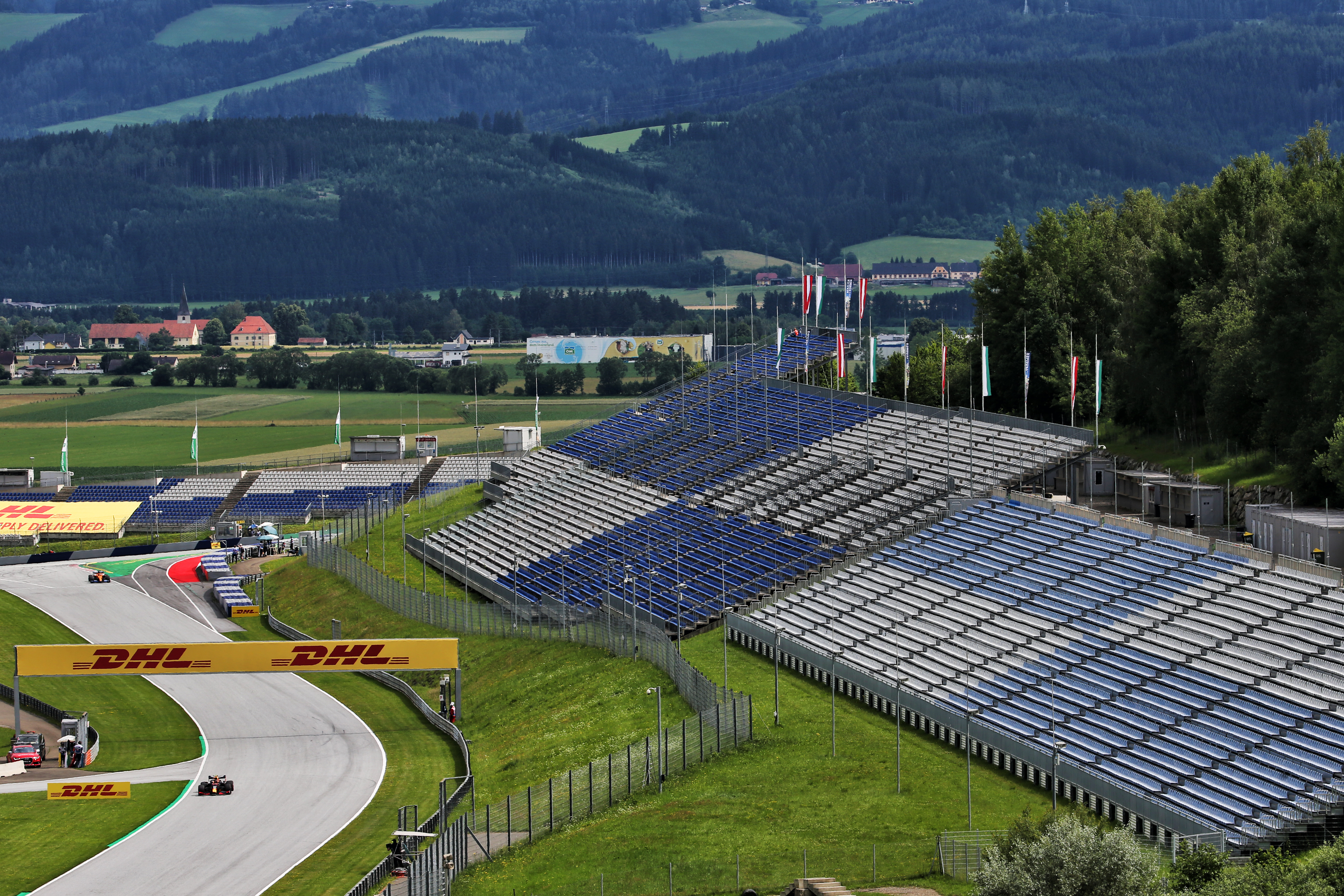 Red Bull had a problem in testing with spinning in low-speed corners, which continued with Max Verstappen's Turn 1 spin in first Austria practice – on top of a moment when the rear stepped out on him into the quicker Turn 6.
In testing, I commented on the hints of Red Bull instability, suggesting that it was down to the high-rake car that requires effort to make it work properly by ensuring the aerodynamics and the vortices generated to help seal the floor function correctly. If not, you can get some inconsistency of downforce at different steering locks.
Red Bull has always had good front end grip in slow corners. This is either from the way it moves the load around the car from weight jacking using its multi-link front suspension and/or pushrod pick-up position to the upright.
However, it is possible to move the centre of pressure forward with steering lock. As you steer the front wheel you open up the front wing trailing edge, increasing the front wing's performance, and it may be that all three together still create too much of a grip shift onto the front axle, leading to an unstable rear end on corner entry.
…AND FRONT WING DAMAGE HIDES ITS ONE-LAP PACE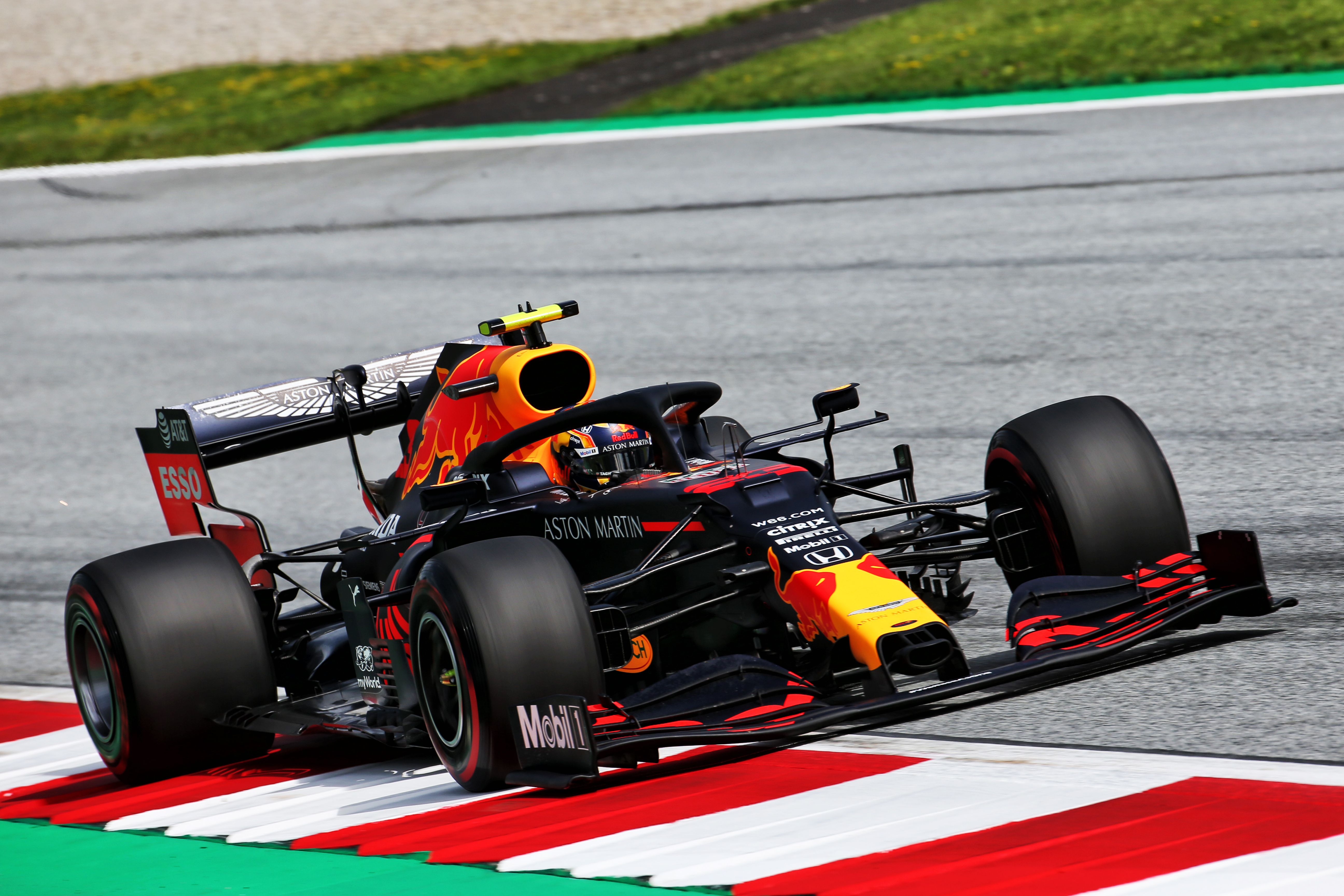 Red Bull has been championed as Mercedes' likeliest rival for the 2020 championship but it had a tricky first official day of running that went beyond the spins for Verstappen and Albon.
The team was nowhere on the timesheets, so far off the pace that its position (eighth and 13th in the afternoon) was clearly misleading.
Red Bull team boss Christian Horner blamed "pretty vicious" kerbs that damaged Verstappen's front wing and hid his true pace.
"Where we are on the timesheet doesn't match where we are in reality," he said.
Verstappen hit a "nasty" kerb that forced him to effectively back out of a run, which left him with an unrepresentative time – and give Red Bull a small repair job.
So we still have no true indicator of Verstappen and Red Bull's actual pace after a pre-season spent looking very pleased with themselves despite never setting the timing screens alight.
"A good day," was Verstappen's verdict. "Lap times don't really say anything because I broke my front wing on the fast lap." – SM
RACING POINT IS A PODIUM CONTENDER
– Edd Straw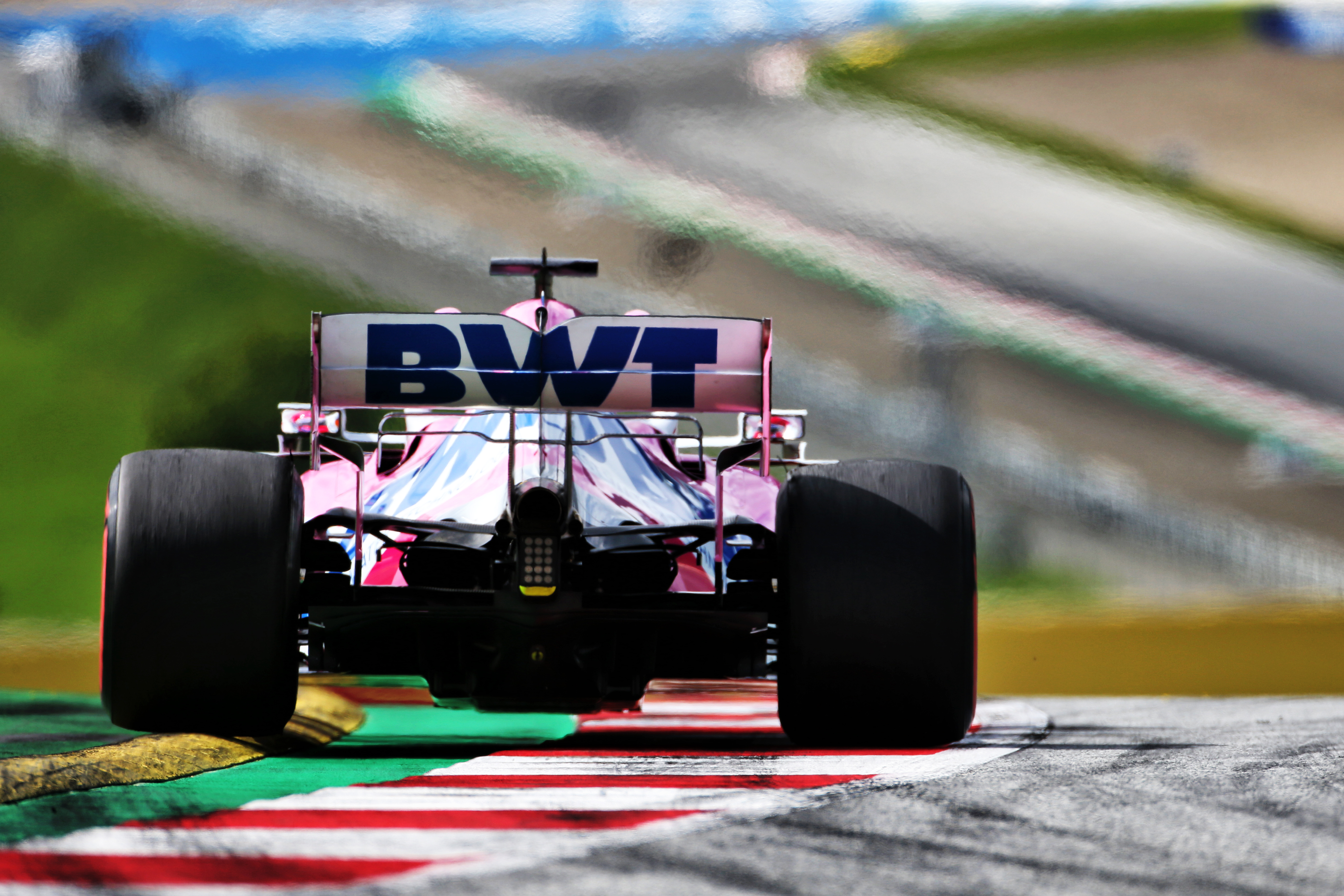 The so-called Pink Mercedes has been the talk of Formula 1 since breaking cover in pre-season testing, but Friday practice in Austria did nothing to dampen the excitement as Racing Point proved its aspirations for podium finishes are realistic.
On both single-lap and long-run pace, Sergio Perez was the strongest of the non-Mercedes drivers at the Red Bull Ring, with team-mate Lance Stroll showing he had the pace to be not far behind.
While we have to add the caveats that we didn't see the true pace of the Red Bull, and Ferrari is waiting for its new aerodynamic concept to be introduced, this confirms that the Racing Point is the strongest midfield package and could spring an upset or two this season – particularly in the early stages.
FERRARI IN THE CLUTCHES OF TIGHT MIDFIELD
– Mark Hughes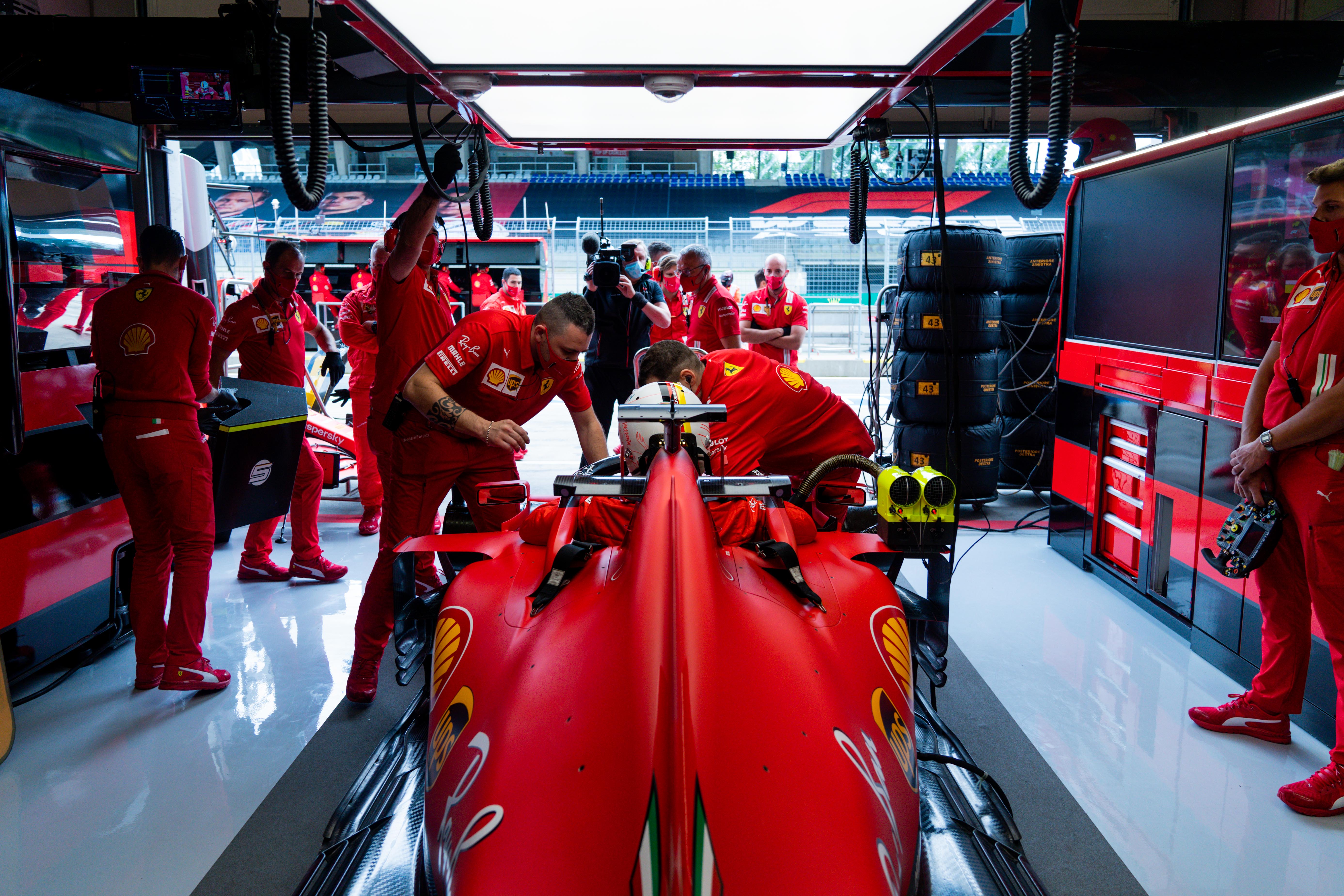 Friday afternoon practice running is not always an accurate predictor of qualifying and race performance, but the apparent Mercedes superiority and the lack of pace shown by Ferrari and Red Bull meant the midfield appeared to stretch from second to sixth-fastest teams with the big three becoming a 'big one'!
While Red Bull can point to Verstappen running wide and damaging the front wing on his quick lap, Ferrari might not have an easy out.
It's still running in pre-season testing specification pending a major aerodynamic upgraded that represents a change in concept.
As Ferrari has recently explained, its car did not correlate with expectations and that was at the root of its testing struggles, so in Austria for the next two weekends it's a question of making the best of what it has got.
With McLaren and Renault closely-matched and hot on the heels of Racing Point, this is a very congested midfield group – meaning Ferrari can take nothing for granted this weekend.
HONDA HAS SOMETHING RIVALS LACK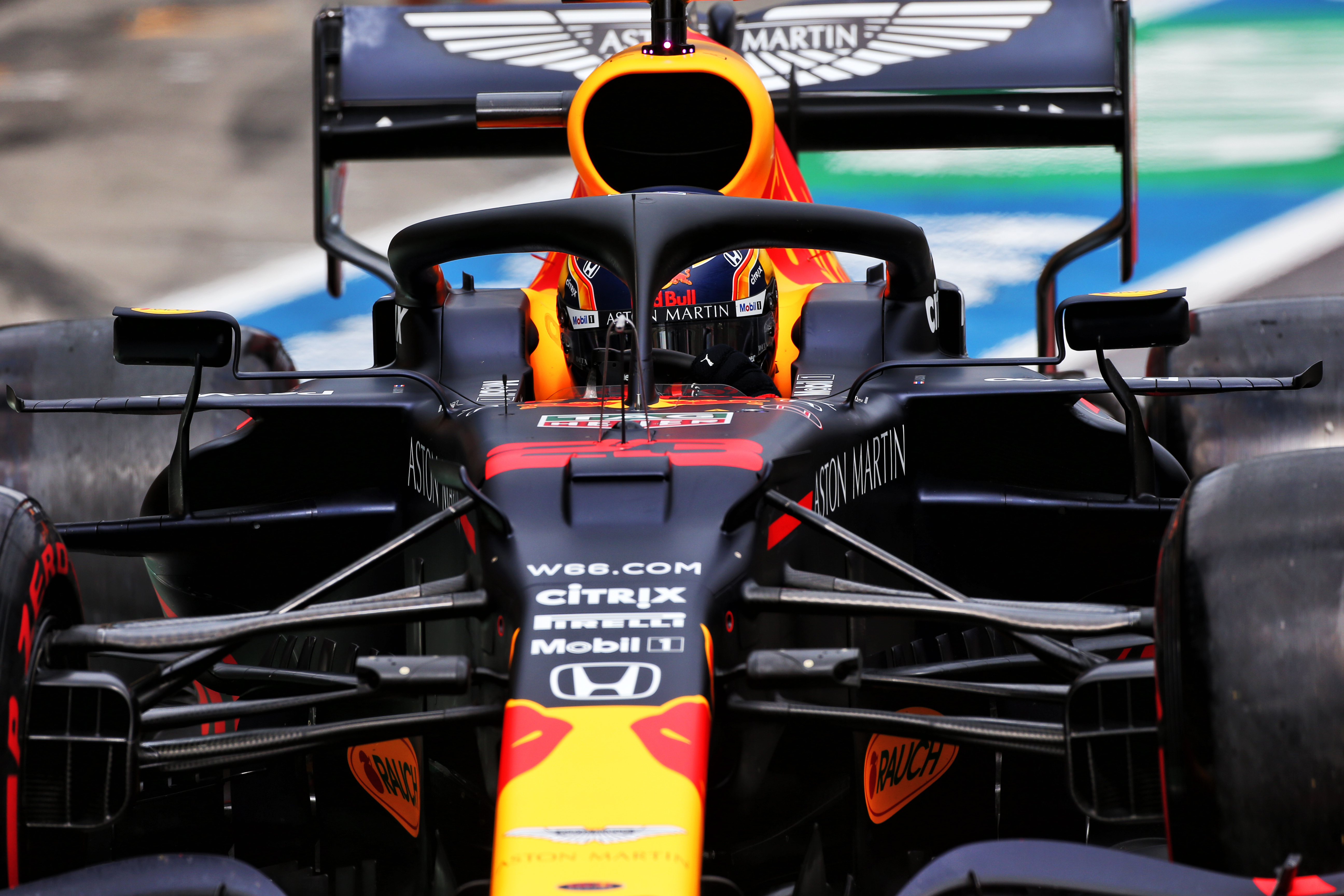 Something that has slipped under the radar of a lot of people is the fact that the engine specifications being used this weekend are locked in for the season.
And Honda has something its rivals' don't: a performance upgrade.
Honda didn't have to shut down in the same manner as its rival manufacturers during the hiatus because Japan has different laws around closing periods, which Honda must adhere to even with the unique circumstances of the coronavirus crisis being a factor.
So while F1 opted to introduce an engine manufacturer shutdown for the first time, and stopped teams and engine suppliers working for months, Honda's shutdown will come in the summer.
Between the cancelled Australian Grand Prix and the real season opener in Austria it has been able to introduce an upgraded engine specification, boasting more power and better reliability.
By contrast, Mercedes has focused on using the limited amount of time available to get a reliability upgrade in place to cure the problems it suffered in pre-season testing.
But Ferrari and Renault have sacrificed engine development completely while focusing on other issues. And remember, Ferrari felt it was down on power in pre-season testing.
With no upgrades allowed except for reliability reasons after this weekend, it's possible that Honda's given itself, and Red Bull, a very welcome boost in the battle at the front. – SM
RENAULT REALLY IS GOING AGGRESSIVE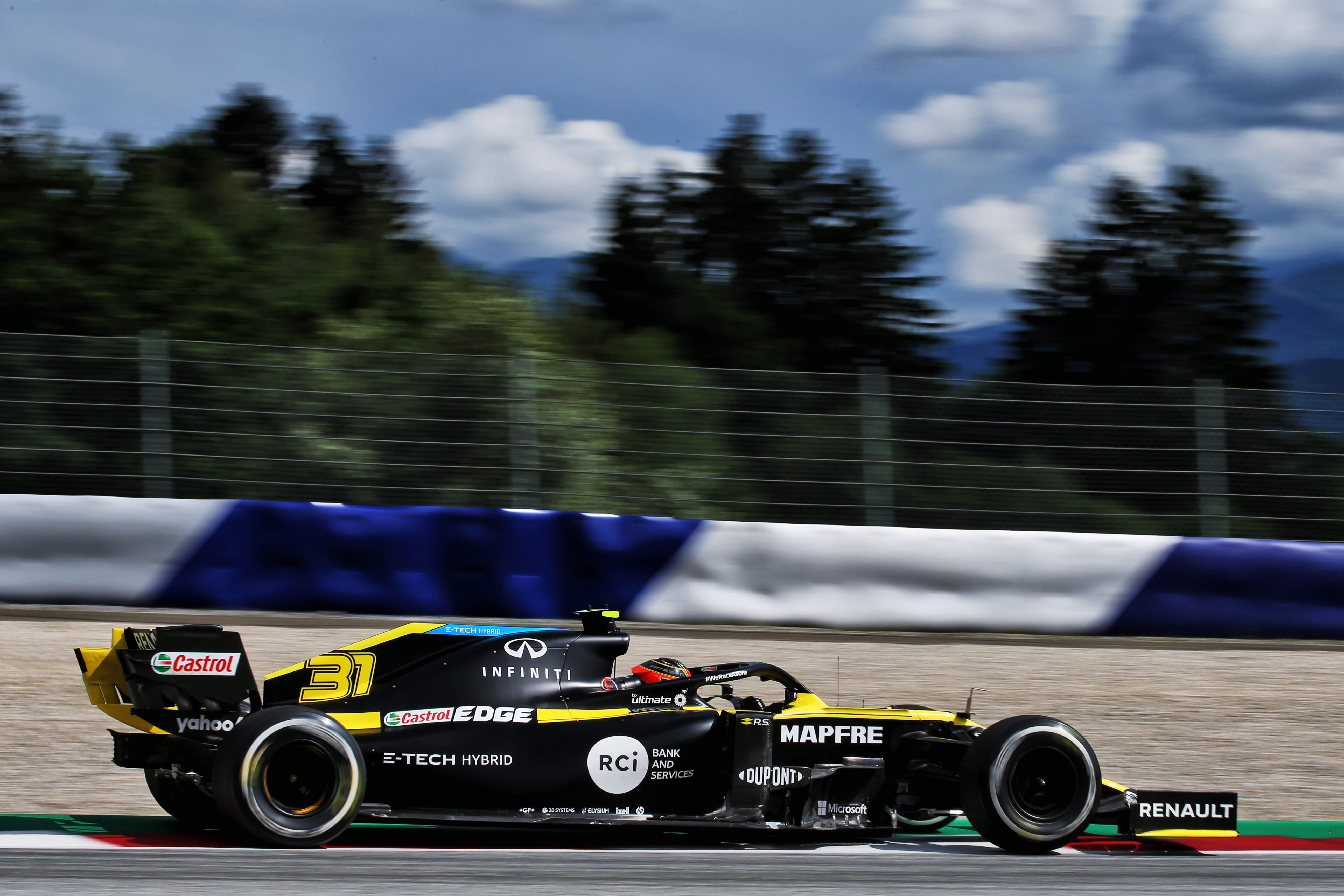 Pre-season, Renault team principal Cyril Abiteboul declared an aggressive approach to upgrades the order of the day. Not even the problems caused by the COVID-19 pandemic could change that approach.
Renault hit the track with a triple salvo of upgrades – which were originally scheduled to be deployed across the first six races of the season – covering changes to the front wing, the front wing endplates and bargeboards.
While none of these pieces individually represented a revolution, collectively they represent a decent change aerodynamically.
This is perhaps no surprise given the lessons learned in pre-season testing, when Renault ran with its skinny nose for the first time. In F1, ostensibly small aero changes can have a big impact and if these changes work as hoped, they could add up to a tidy lap time gain.
Friday practice was inconclusive, but there didn't appear to be anything wrong with Renault's speed.
Daniel Ricciardo just outpaced the lead McLaren of Lando Norris to make Renault the fourth-fastest team, while Esteban Ocon's long-run speed maintained that position. Renault was even ahead of Ferrari on both counts.
Given new parts didn't deliver for Renault last year, the early signs this year are positive that it has at least got back on terms with McLaren – although Racing Point will still take some catching. – ES
GROSJEAN ISN'T AFRAID TO CALL IT HOW HE SEES IT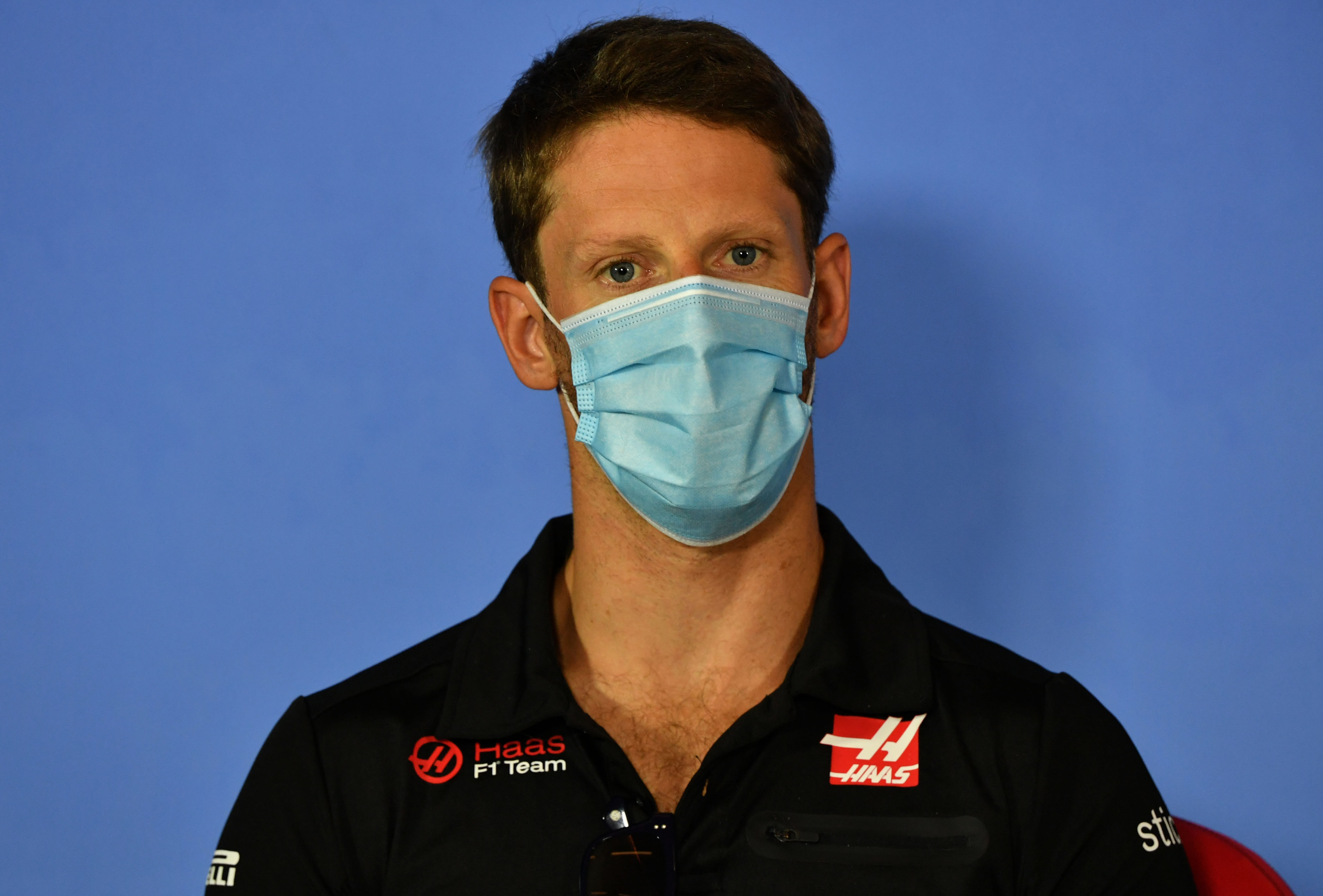 Throughout winter testing, teams and drivers are at pains not to commit on the pecking order. They deny paying attention to the pace of their rivals and point to the first race weekend as the moment things will become clear.
Then, on the first weekend it's standard procedure to kick the can further down the road and claim it will take three or four races for it to become clear. Refreshingly, Romain Grosjean bucked this trend.
Asked by The Race about Haas's performance and whether he's concerned that the team is closer to the back of the midfield pack he gave a detailed response.
"We can set the field in three trenches," said Grosjean. "Mercedes, Red Bull and Racing Point, then I would say Ferrari, McLaren and Renault and then AlphaTauri, Sauber and ourselves and Williams just behind. So yes we're not yet on the good wagon.
"But it's only the first day, and it's quite tight so a few hundredths gain can find you a good position.
"The morning went better than the afternoon so tomorrow if we can a few tenths we can come back to touch the top 10.
"But some teams did a good job. Racing Point, obviously we knew they were very fast from winter testing. Renault has brought some big upgrades. McLaren was fourth last year, there are no real reason that they would sit back, so it's quite a tough battle and we have the same car as a few months ago."
This is the concern for Haas, which has a development freeze on while uncertainty clouds its likely income for the season.
There's still time to unlock more pace in the car and Grosjean is right that it's not far off, but even if things are better than in 2019 it could be a tough season for the American squad. – ES
WILLIAMS MIGHT STILL BE OFF THE BACK – BUT BY LESS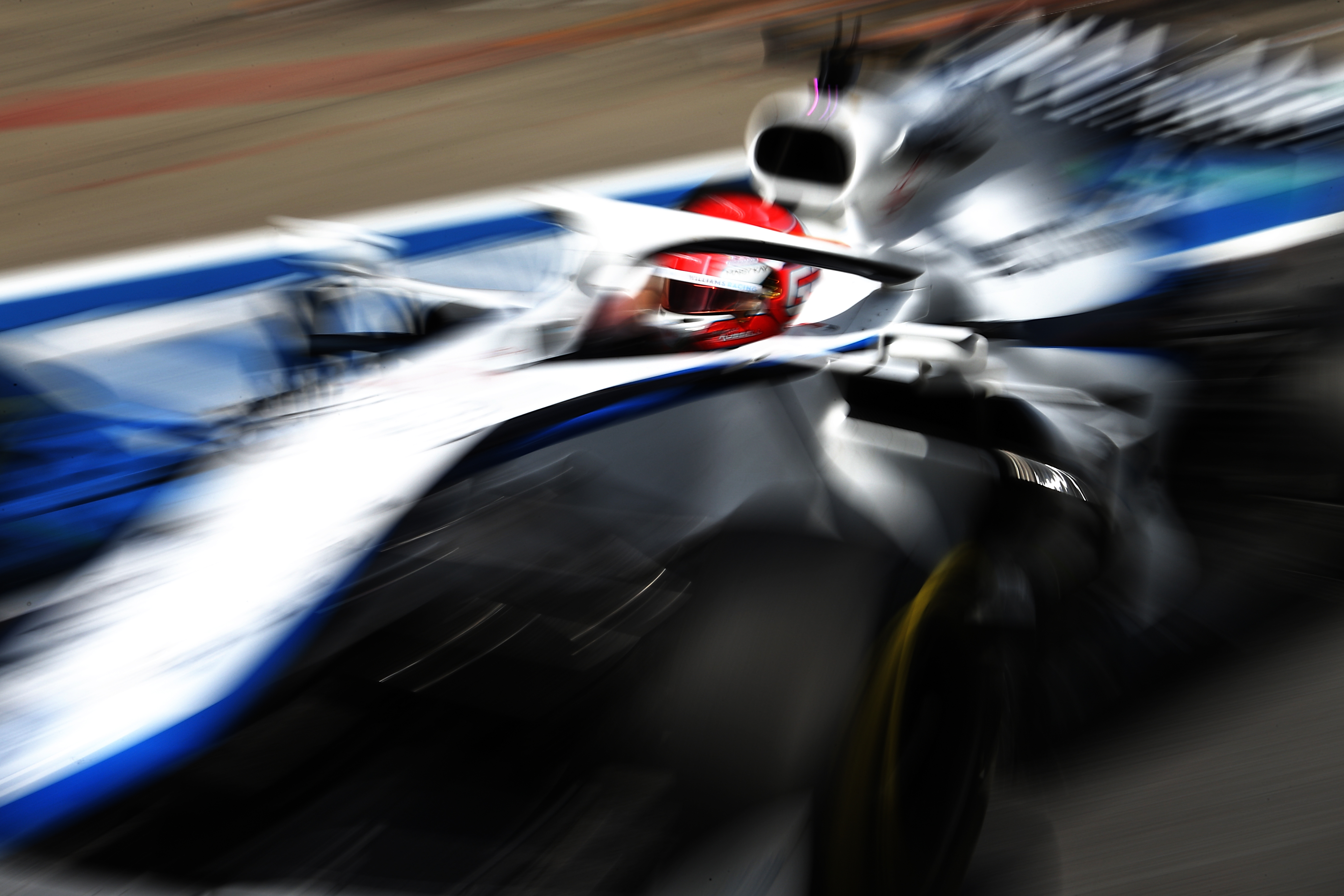 We remain hopeful that Williams will be able to at least race the others towards the back of the field – which on current form looks like Haas and Alfa Romeo – but perhaps it's not quite there yet.
George Russell's best time was around 0.5s adrift of the penultimate team, but thinks his long-run pace was more competitive. Rookie team-mate Nicholas Latifi had a spin at Turn 1 and an off at Turn 3.
Deputy team boss Claire Williams is keeping her expectations in check.
"He feels that the car is a step forward from last year's chassis," said Williams of Latifi.
"Obviously, he drove that with the FP1 sessions that he carried out for us last season. So it's good to hear that.
"I know George felt the same that the car is a lot more stable than it had been previously.
"Obviously, we've still got some work to do in the mid-speed, high-speed corners." – MH
BINOTTO PUT ON THE DEFENSIVE BY VETTEL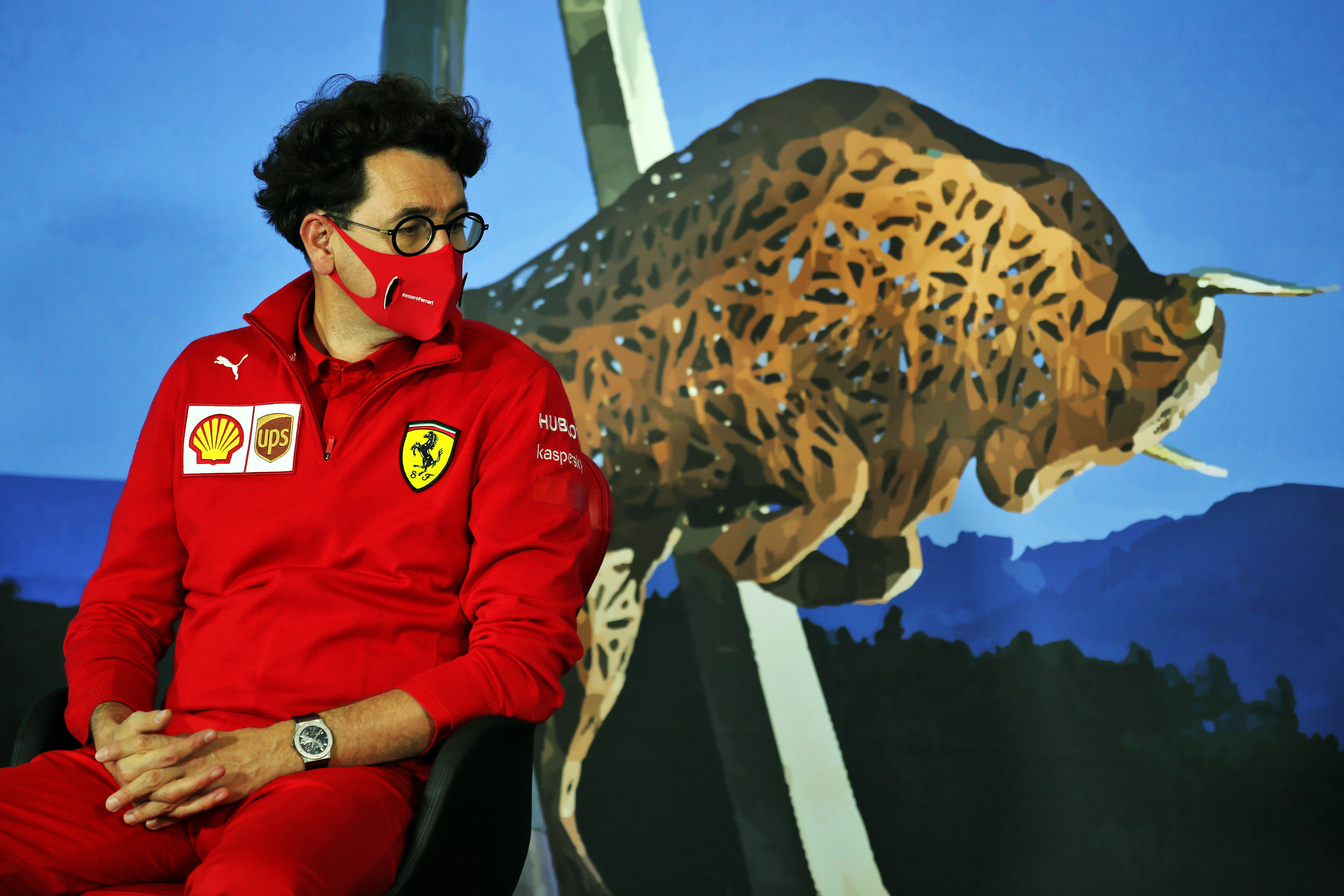 When Mattia Binotto was challenged on Friday about Sebastian Vettel's Thursday confirmation that Ferrari did not even begin negotiations with him for 2021 and beyond – and how this contrasted with Binotto's claim earlier in the year that the four-time champ was the team's number one choice for the drive – the team boss blamed it on the pandemic.
He intimated that the loss of races prevented him from assessing Vettel's 'commitment' for the future.
Our understanding is that the Carlos Sainz Jr agreement was already in place in December, ie well before races began to be cancelled and that this was just Binotto's attempt at moving on from any embarrassment caused by Vettel's frank confirmation of the reality – which is that Ferrari prefers to base its future around Charles Leclerc and Vettel's intense competitiveness would not sit well with that.