"It was a surprise for me when I got the call from Mattia when he told me there was no place for me in the team. We never got into any discussion. There was never an offer on the table. So there was no sticking point."
They were the words today of Sebastian Vettel when asked what the sticking point to contract negotiations with Ferrari were. This confirms what we exclusively revealed here shortly after news of the parting of their ways was released.
So it's not news, exactly. But the news is that Vettel felt moved to specifically confirm it rather than give a bland non-committal, less embarrassing answer to the question. Is this just Seb's usual direct honesty? Or, more intriguingly, does it suggest an element of resentment as he begins his final season with the team? Is this a commencement of hostilities, signalling that he will be driving very much for himself?
There's clearly a measure of surprise from Vettel that Ferrari should so unambiguously opt to continue without him. But it's been clear what the team's thinking has been all along; it followed precisely the game plan laid out by the late Sergio Marchionne: recruit Charles Leclerc a) as a younger driver representing the team's future and b) in order to benchmark Vettel.
That was always a hugely inflammable course of action with a hyper competitive and sometimes emotional character such as Vettel, a proud multiple champion, probably feeling somewhat disrespected at being benchmarked. So last year he fought his corner fiercely, as would be expected – and no, he wasn't prepared to drive as Leclerc's number two. He especially wasn't prepared to do so after Leclerc went against team instruction in Monza qualifying, and effectively stole what would likely have been Vettel's pole there. The moments of Vettel rebellion – in Sochi and Interlagos – came shortly afterwards.
Those incidents probably just confirmed to Ferrari that it wished to have an unambiguous team leader. Whether that's what it will get with Carlos Sainz remains to be seen… But in the meantime, Ferrari has to manage a Vettel with yet-another gripe against the team. Always savagely competitive, he's going to respond to this situation in exactly the way any proud champion would – single-minded, gloves-off, no compromise. His answer to that one question today before a car has even turned a wheel that Ferrari has a situation on its hands.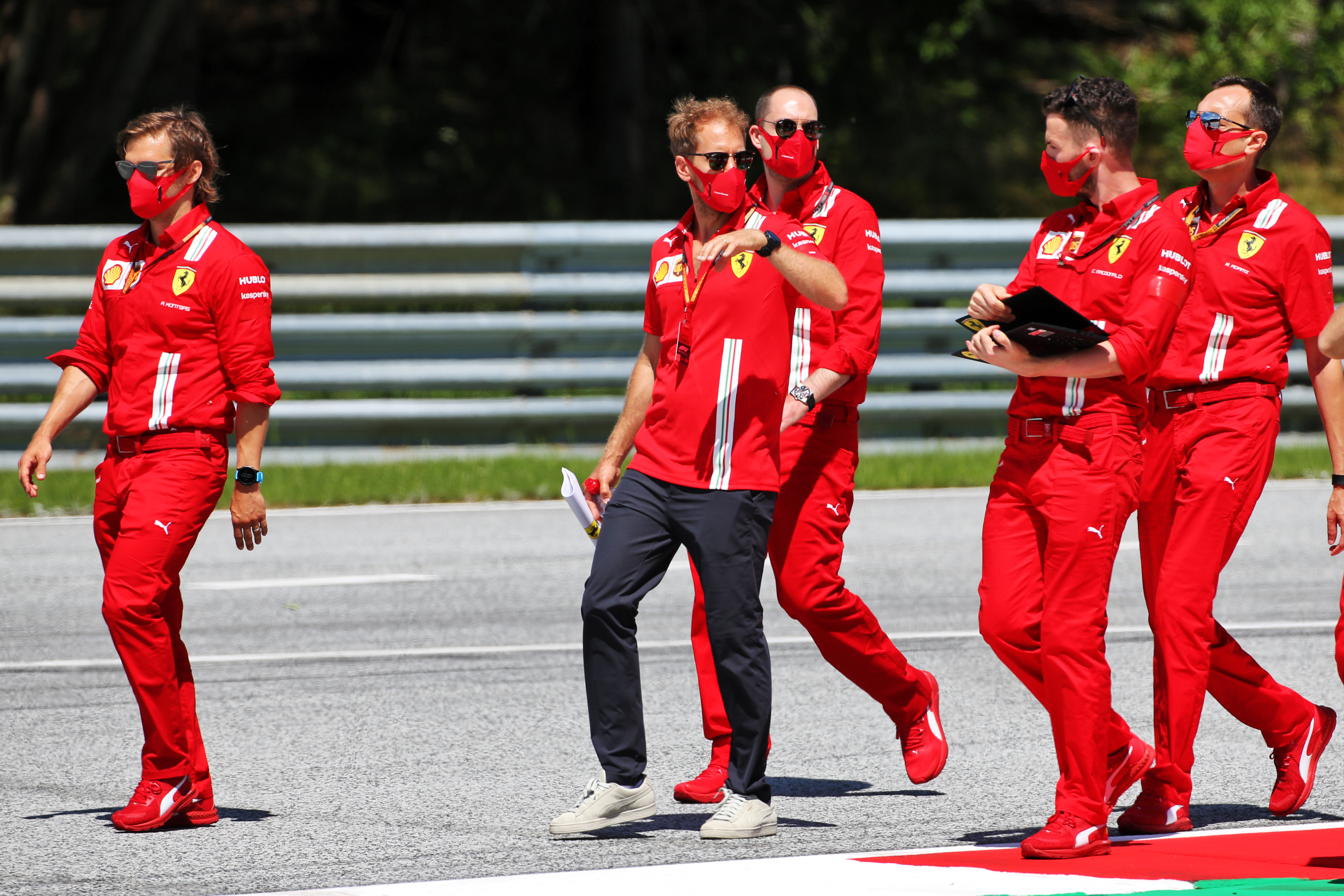 His next question in the Red Bull Ring media centre: would he be working for the team? "Well, I've always, I think, tried to integrate inside of the team and the same goes for my time with Ferrari. I think as much as you want to have success on track and look after your own result, in the end you're driving for the team as well.
"This year it's very difficult to answer because we don't know what type of first season we will have ahead of us. We don't know yet how competitive we will be, etc. But surely should the situation arise, it would make perfect sense [to] expect both drivers to help each other out. I don't think that has anything to do with the fact that my contract expires and I'm going to leave the team.
"But as I said, at the same time obviously you're racing for yourself so you know I'm not trying to make Charles's life easy on track in terms of waving him by. I think we have been fighting each other in the past and we will continue to do so."
This adds up to a very thinly-veiled suggestion that if one driver is in the fight for the championship but not the other, then the other should be in the support role. We can be pretty sure that Vettel isn't planning on being the one in support. And if they are not in contention for the title – or if they both are – then Leclerc isn't going to get any favours from him.
It's as if Ferrari has called time on his career when he feels he still has so much more to give. The suddenness of the decision has clearly left him unprepared as he considers his future. "At the moment I'm not having any discussion. I want to make sure I make the right decision for myself and my future.
"I have a very competitive nature. I've achieved a lot in the sport and I'm motivated and willing to achieve more. To do so I need the right package and the right people around me. So that's what I'm looking for at the moment and if the right opportunity should arise it's quite clear… but if that's not the case then I will be looking for something else…
"If the right thing comes up I feel I have much more to give, but if that's not the case, it would probably be time to do something else.
"But I am of the conviction that if you shut the door you should not shut it in the expectation that it will open again. You have to be aware of the decision you are making. That's why I'm not rushing into anything."
He could hardly be clearer.