Lewis Hamilton says winning the Formula 1 world championship this year would mean more than his other drivers' titles because of the impact of the COVID-19 pandemic and his personal fight against racism.
Hamilton has emerged as the leading voice in driving F1 to take confront racism and a lack of diversity, resulting in several high-profile moves including the launch of the We Race As One initiative, Mercedes changing its livery in a statement against racism and discrimination and fellow drivers using their platforms to help drive change
If he wins the title this year, it would equal Michael Schumacher's record of seven, but Hamilton says that the wider context is what would make success in 2020 stand above what he has achieved previously.
"Winning a title this year would mean more as it is such a momentous year in the sense of this pandemic that we're fighting, but also, on a more personal level, the BLM [Black Lives Matter] movement and the fight against injustice and for equality," said Hamilton.
"To be fighting for something so important, it's not going to change really in our time, in our generation, but for our kids and for their kids it's such an important moment.
"So yes, winning a world title in this time would mean more than before."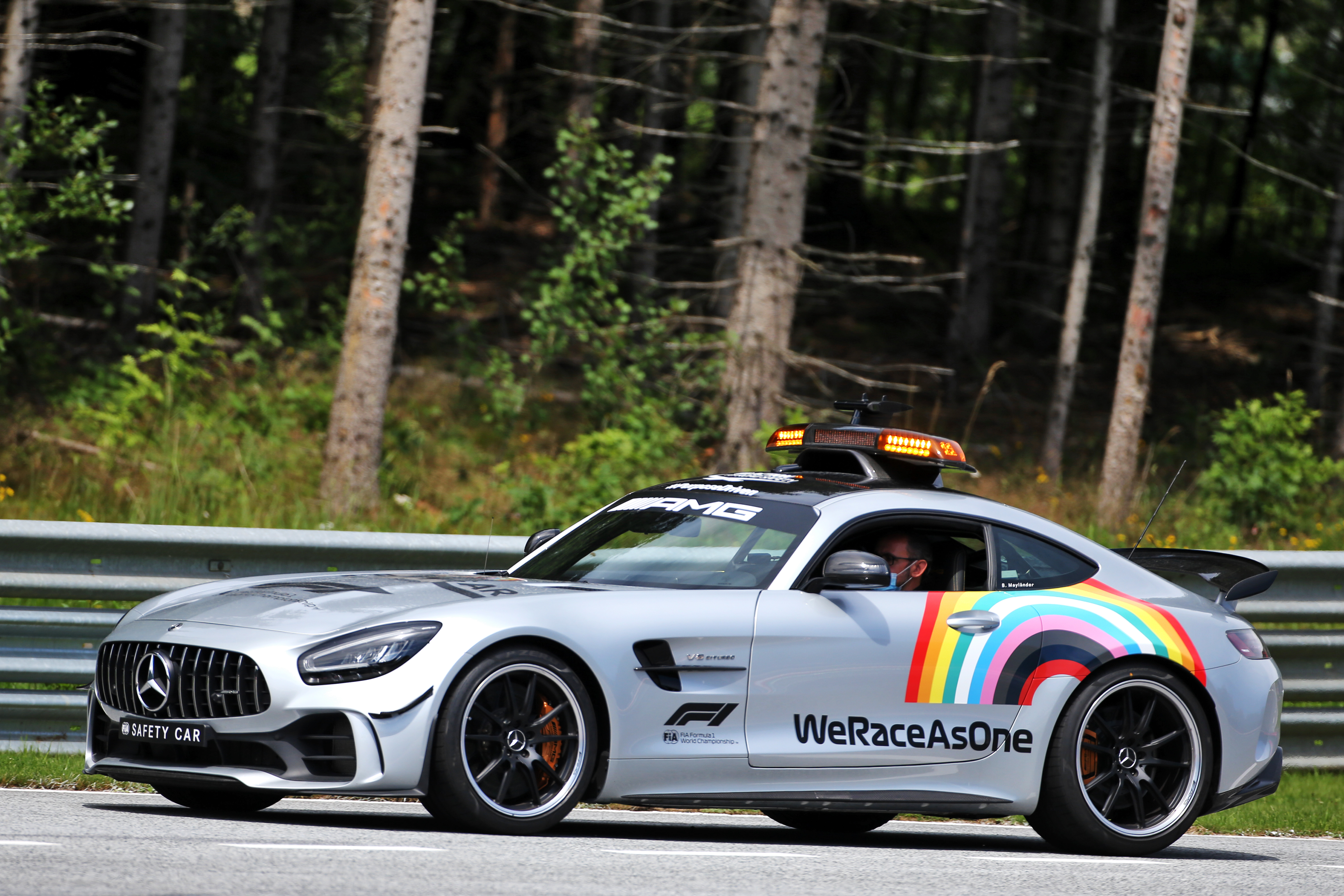 Hamilton has also stressed the need for Formula 1 to ensure that fighting against discrimination and inequality is sustained in F1.
He hopes his fellow drivers will be united behind this cause and play their part in driving real change within F1, although he is unsure whether they will collectively take a knee ahead of Sunday's Austrian Grand Prix with discussions expected during the race weekend.
"We haven't all spoken, I'm sure that during this weekend we will," he said when asked if the drivers plan to take a knee.
"It's not really been a priority for me to [come up] with a plan to kneel at the startline, so we'll see Sunday.
"I think whatever we do, we will do it united. It's really important that we become united in this sport, we really do have to fight for the end of injustice and inequality.
"In terms of whether or not sustainable, it has to be, and this is the whole point of me mentioning it.
"It's not enough to just take a moment and post Blackout Tuesday, or whatever it may be, and then go back to your regular lives.
"It has to continue, we have to stay on it. Black people don't have the privilege of being able to take a moment out, it's something we have to stay on top of, the industry has to stay on top [of].
"We all have to come together, our voices are powerful and if we bring them together collectively, we can have a huge impact.
"So I do think it's sustainable, if we all stay on it."