Ferrari never went as far as offering Sebastian Vettel a new contract for 2021, having made its decision about his future during the off-season, The Race has learned.
Furthermore, it has also emerged that the terms of Carlos Sainz Jr's deal with Ferrari were agreed during the winter, well in advance of what was set to be the first 2020 Formula 1 race, in Melbourne.
Our sources indicate there was no offer made to Vettel because Ferrari boss Mattia Binotto had already made up his mind about Vettel after a 2019 season that featured several points of conflict in the Vettel/Charles Leclerc combination – most infamously in Brazil where the pair made contact, leading to the retirement of both cars.
Vettel is contracted until the end of 2020 but there was never any discussion about him staying beyond the duration of that contract.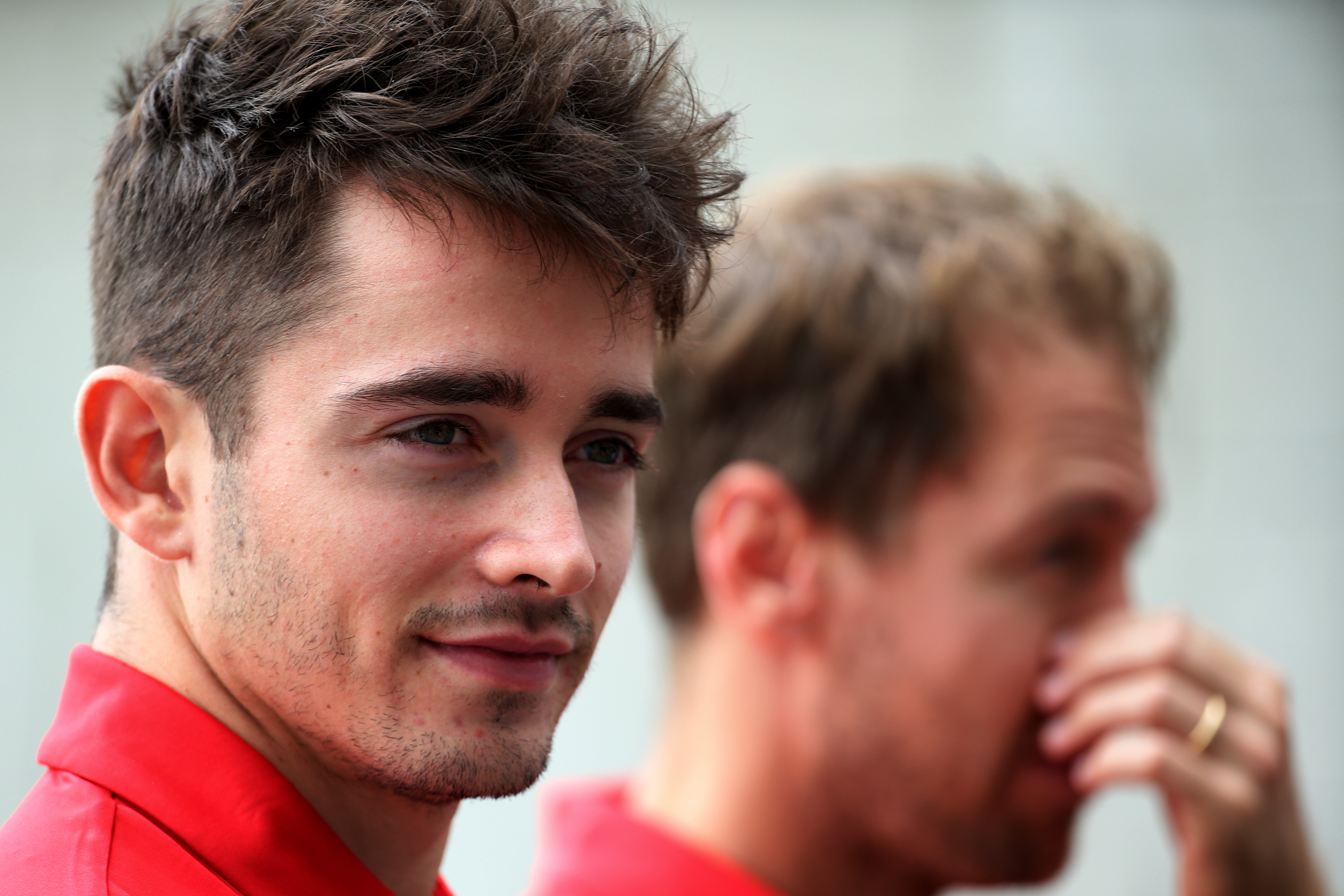 Leclerc's contract was extended to the end of 2024 in December – at much the same time that Ferrari was discussing terms with Sainz.
It is understood that Daniel Ricciardo was also in discussions with the team, but those talks were over quite quickly as Ferrari's preference was always for Sainz.
McLaren boss Zak Brown confirmed on Friday that Sainz had approached him during the winter for clearance to talk with Ferrari.
The official Ferrari team statement about the end of the Vettel partnership made no mention of a contract having been offered but turned down by Vettel.
Our sources indicate that stories circulating that Vettel had been offered the same deal as Leclerc, or the same retainer as Leclerc – or indeed a one-year contract for less money – were all without foundation. But they played into the narrative that the Ferrari statement did not dismiss.
The Ferrari statement called the split with Vettel "a decision taken jointly by ourselves and Sebastian, one which both parties feel is for the best" and said there was "no specific reason that led to this decision, apart from the common and amicable belief that the time had come to go our separate ways in order to reach our respective objectives".
Vettel was quoted as saying "in order to get the best possible results in this sport, it's vital for all parties to work in perfect harmony. The team and I have realised that there is no longer a common desire to stay together beyond the end of this season".
The following day, Binotto said that the team and Vettel no longer shared the same short-term or long-term goals.
No common desire, or not sharing the same goals, can now likely be read as Vettel wanted to stay with Ferrari on his terms, but Ferrari was ready to move on.
Vettel's confirmed exit then triggered what seemed like a whirlwind 48 hours in the F1 driver market as Sainz reportedly sought permission from McLaren to negotiate with Ferrari, while McLaren needed to act first to secure Sainz's replacement.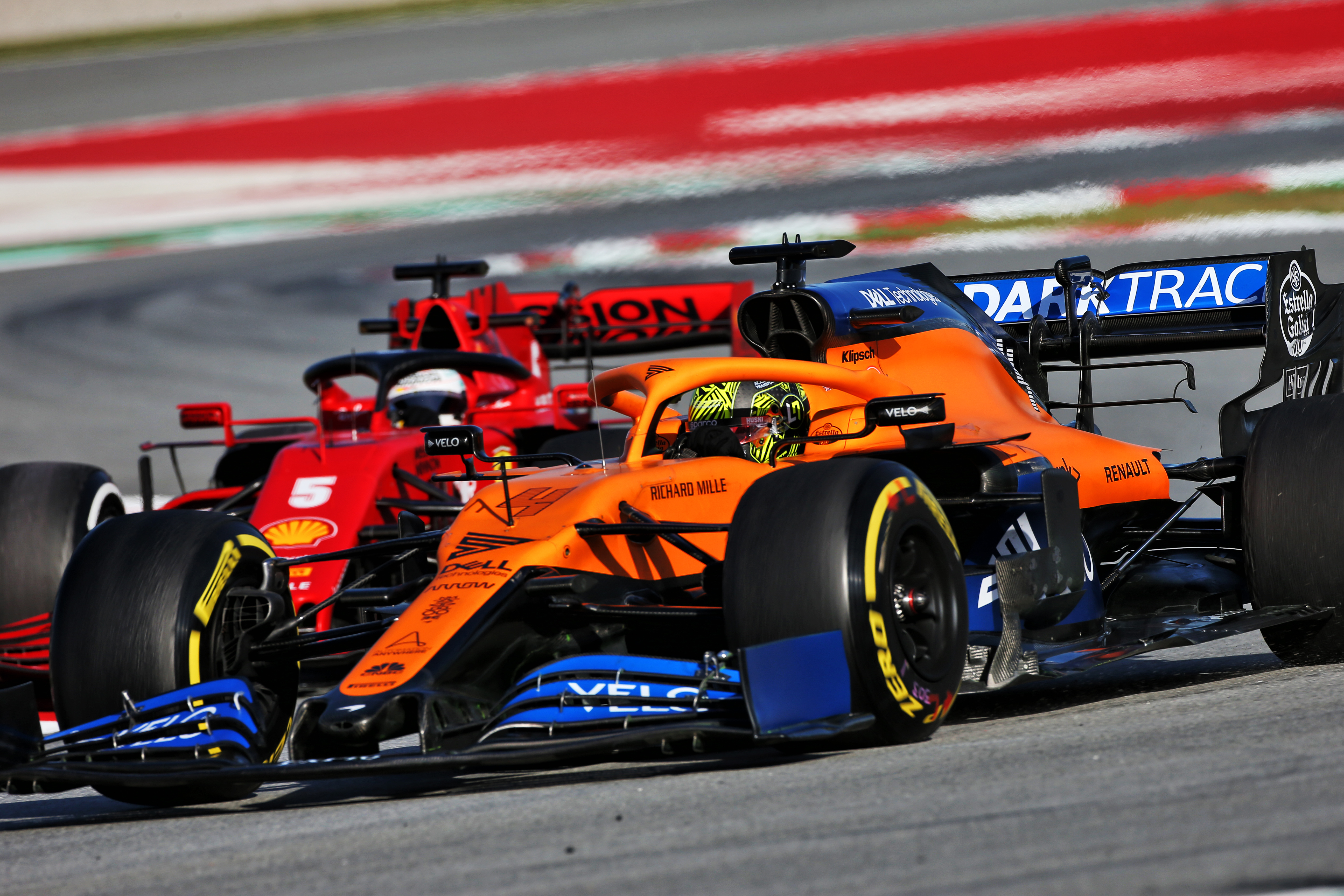 This period also included speculation about who McLaren would pick: Ricciardo or Vettel – but Vettel was never an option to McLaren.
On Thursday morning, McLaren announced Ricciardo would join, Renault released a statement laced with frustration towards Ricciardo, and eventually Ferrari announced Sainz.
These moves were not the work of a mad 48-hour window, but a simpler act of slotting pieces into place.
McLaren had given Sainz permission to speak to Ferrari months earlier. It had also kept in contact with Ricciardo having missed out on signing him in 2018.
Brown said that the timing of the announcements shows that "we were very joined up through this entire process".
However, Renault's statement suggests it was caught out by how advanced all negotiations were.
"I've come to learn in Formula 1, don't expect anything other than the unexpected," said Brown.
"We had a sense. We started talking to Carlos in the off-season about his future with us, whether he wants to drive for McLaren or Ferrari.
"You can understand the reasons why. And we stayed close to Daniel ever since he left Red Bull.
"We kind of had a good sense we were going to end up with one of those two guys in our racecar."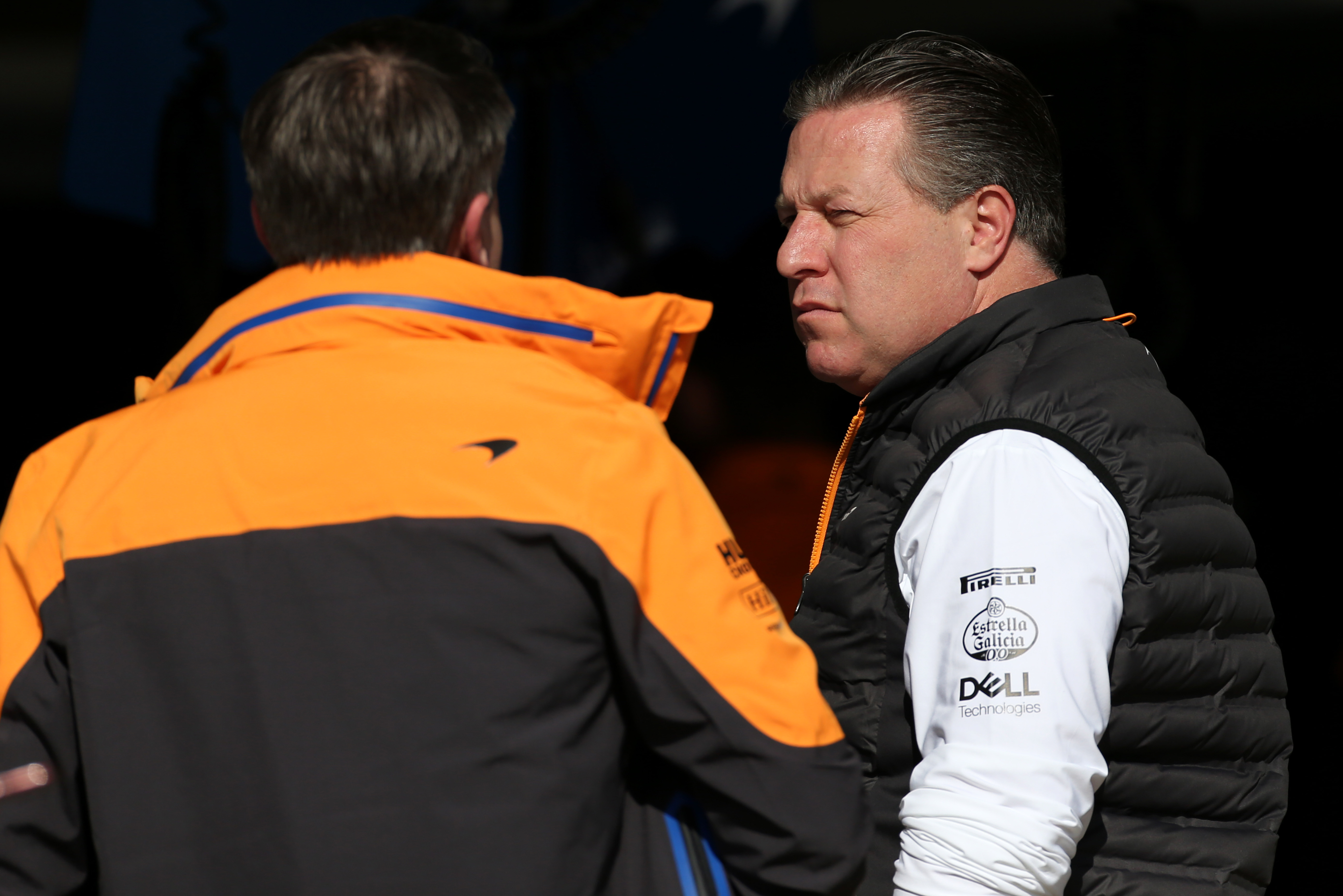 That also highlights how Vettel was left without a hand to play.
Some interpreted Brown's comments on Friday that McLaren never considered Vettel to be an insult to the four-time world champion.
But he was not considered simply because the process had been underway for months, and he did not feature in the negotiations.
Major decisions are best avoided in a moment of chaos. If the decisions by Ferrari and McLaren this week seemed rushed, it's only because they were rooted in months of work.
What emerged this week was simply the act of everything falling into place – for everyone except Vettel and Renault.