Sebastian Vettel's impending split from Ferrari is a major shock.
All signs pointed to Vettel signing a new contract but the differences, whether they were financial, about status, or something else, were evidently irreconcilable.
It puts Vettel's Formula 1 future into serious doubt. If Ferrari was not willing to meet his financial demands – though Vettel has denied this was the issue – it is tough to imagine which team can while still satisfying his competitive desires.
Pondering his next move is a separate discussion. For now, it is time to seriously imagine F1 without Vettel in it. And it will be a poorer place.
When we spoke to Vettel last month, he was unexpectedly cheery in how he took several questions about his future, having grown very tired of this subject at Ferrari's 2020 car launch and in testing.
To read anything into that now would risk being tricked by hindsight.
Being blinded by history is dangerous but with Vettel it's never simply been about 'going back to the good old days'. What he offers, with sincerity, is perspective
Instead, one of the main takeaways from the video chat he had with invited media including The Race was it offered a crash in course in Vettel's considered thinking.
A piece titled 'What F1 will lose when Vettel retires' has been in the works ever since. It has sadly become more time sensitive, adapted, and deployed here.
Vettel's thoughts on F1's traditions vs its current challenges are particularly valuable.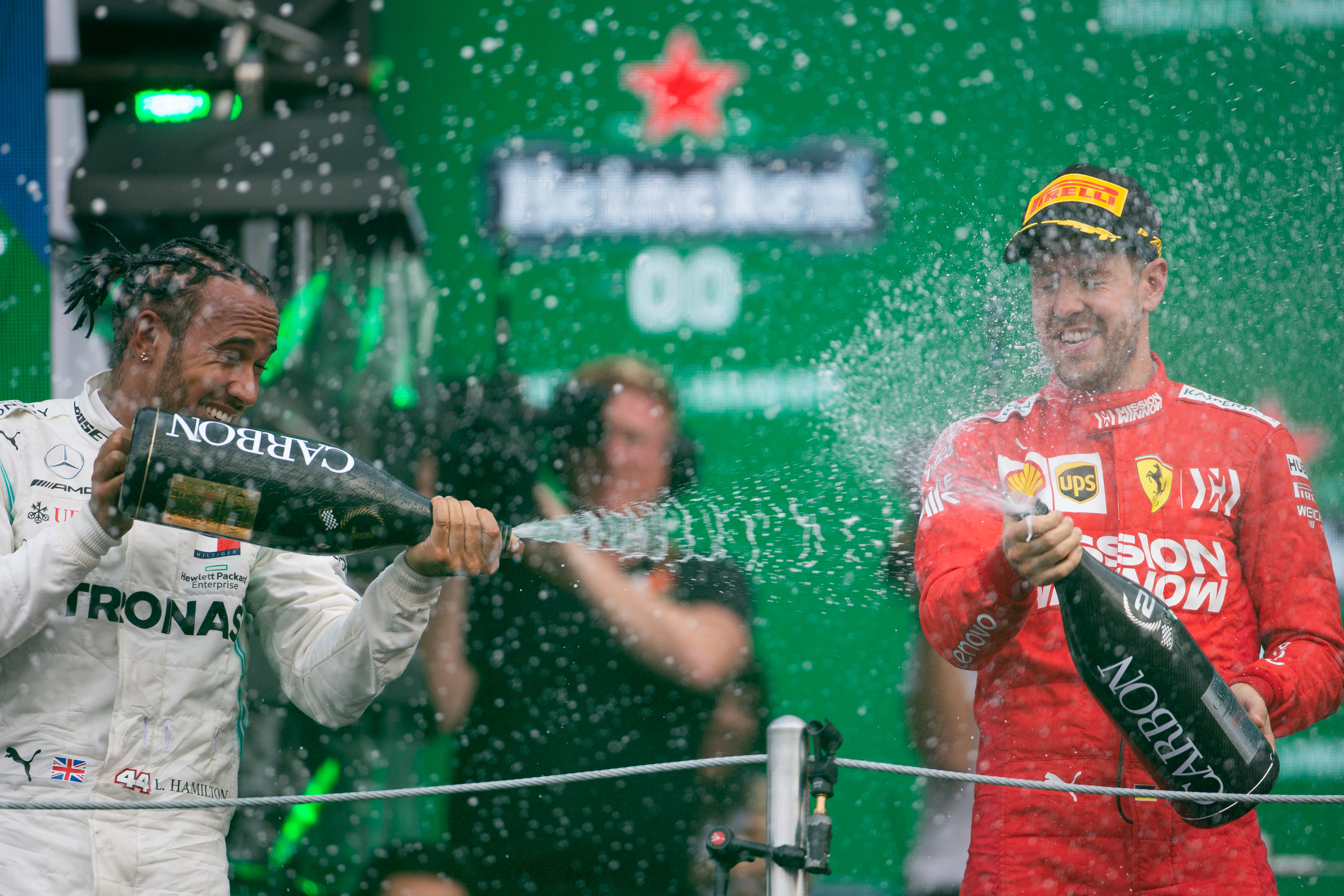 Lewis Hamilton has established himself as F1's leading voice on the most pressing issues in the championship, and out of it. The gravitas of six world titles and a personal brand head and shoulders clear of the rest of the F1 grid has afforded Hamilton a platform like no other.
But one could argue Vettel has something that even Hamilton cannot offer F1.
There's no doubt Hamilton has immense respect for great figures of F1 history, but he admits on a regular basis he doesn't have a great memory.
Vettel holds a genuine love of F1's past. His knowledge and understanding of eras long before his own speak volumes for that.
Being blinded by history is dangerous but with Vettel it's never simply been about 'going back to the good old days'. What he offers, with sincerity, is perspective. It's hard to see how any of the other current drivers can do the same.
"Now we are in a position that our sport is very rich in terms of traditions and rituals and things that we can relate to," said Vettel last month.
"It's our responsibility in a way to make sure that the core of the sport doesn't change. So it still stands for the same set of qualities it stood for, for so long.
"But obviously times are changing, the world is changing, so we will be ignorant to ignore these facts and we have to obviously meet those expectations as well."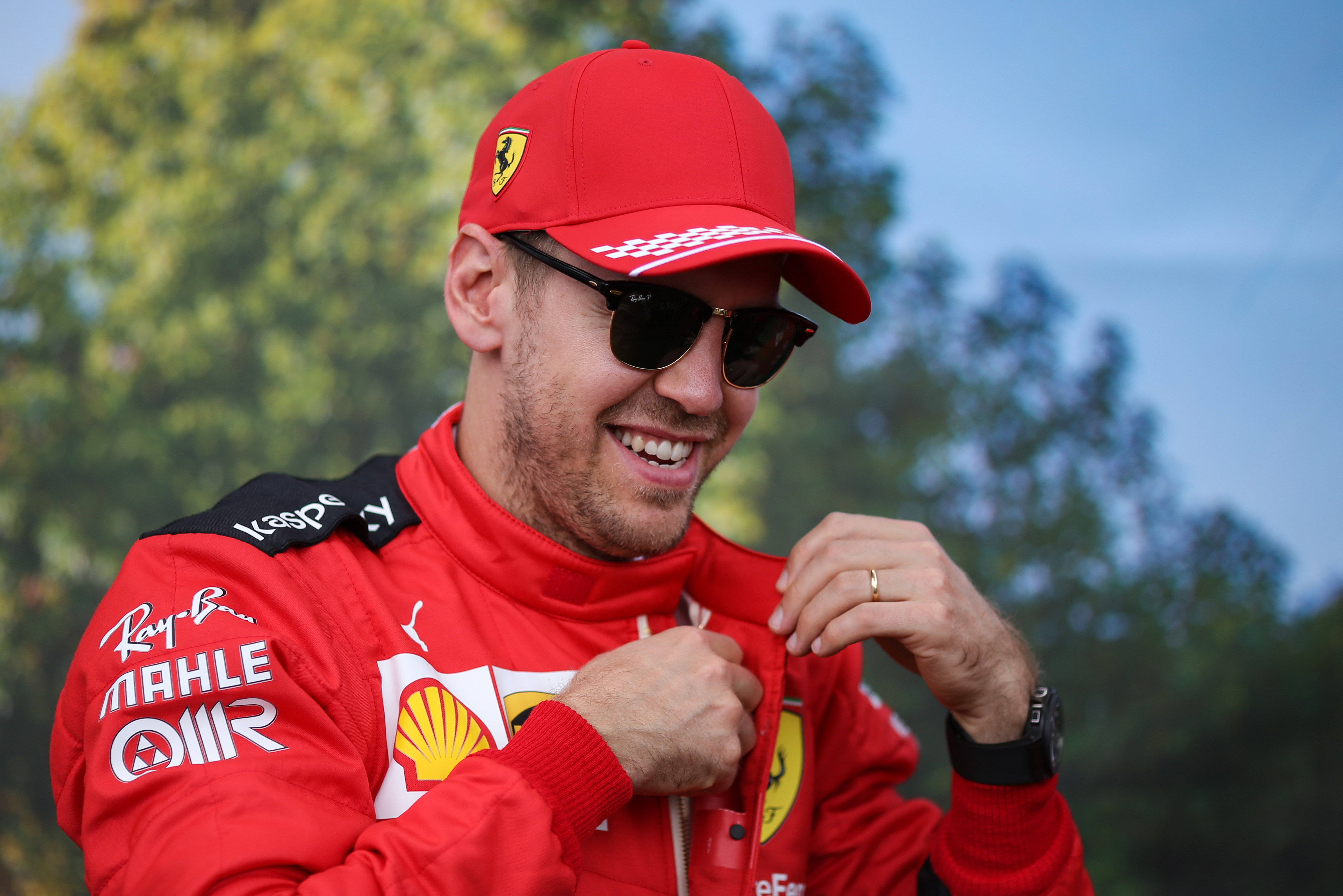 Like all great sportspeople Vettel is capable of playing the game, and like all flawed geniuses he has buried his head in the sand over issues he does not want to confront.
But more often than not he is a superb ambassador for F1 – level-headed and honest, willing to speak his mind.
Last month he weighed in on the balance between "ghost races" without fans and the need for F1 to be patient about returning; he admitted he had raised reducing his existing Ferrari salary at a time of great difficulty for businesses around the world; and he had more than his own team's interests at heart when it came to the topic of cutting costs and helping Ferrari's rivals.
"What we all strive for, and also with the new regulations that's the idea, is to bring the field closer together," said Vettel.
"If this special situation in a way would help the sport to come closer together, in order to then have better racing and a better sport, then that would be a good side effect.
"We will only be able to judge once we have some really concrete decisions in our hands, and then see how they would work in practical life.
"For some of the smaller teams this situation is putting their existence in question and it is quite extreme.
"As a family of Formula 1, I think we ought to look out for each other."
Like Hamilton, Vettel's musings have not been confined to the motorsport bubble.
As a four-time world champion his word carries more weight than any driver's except Hamilton's. One of the big frustrations, for want of a better word, is that Vettel doesn't speak more often.
Vettel prefers quality to quantity. When he speaks, it's always worth hearing. Though Hamilton is championed as F1's moral warrior, Vettel is never far behind.
Drivers need to be able to speak their mind, criticise F1 decisions they dislike, raise concerns about potential problems and weigh in on crucial debates. For better or worse, Vettel has always been willing to do this
Last year he spoke eloquently about the difficulty of reconciling F1 with an increasingly environmentally conscious world.
"It is very difficult for us to have acceptance from the outside because we don't have the smallest [carbon] footprint," said Vettel in Mexico last October. "The races are around the world and we do have to travel.
"But I feel F1 should do more. It is a worldwide operating platform and we should send a more positive message."
Ironically, he has also been part of the problem. When F1 introduced the V6 turbo-hybrid engine formula that brought an end to Vettel's dominance of the championship with Red Bull, Vettel did the new technology no favours.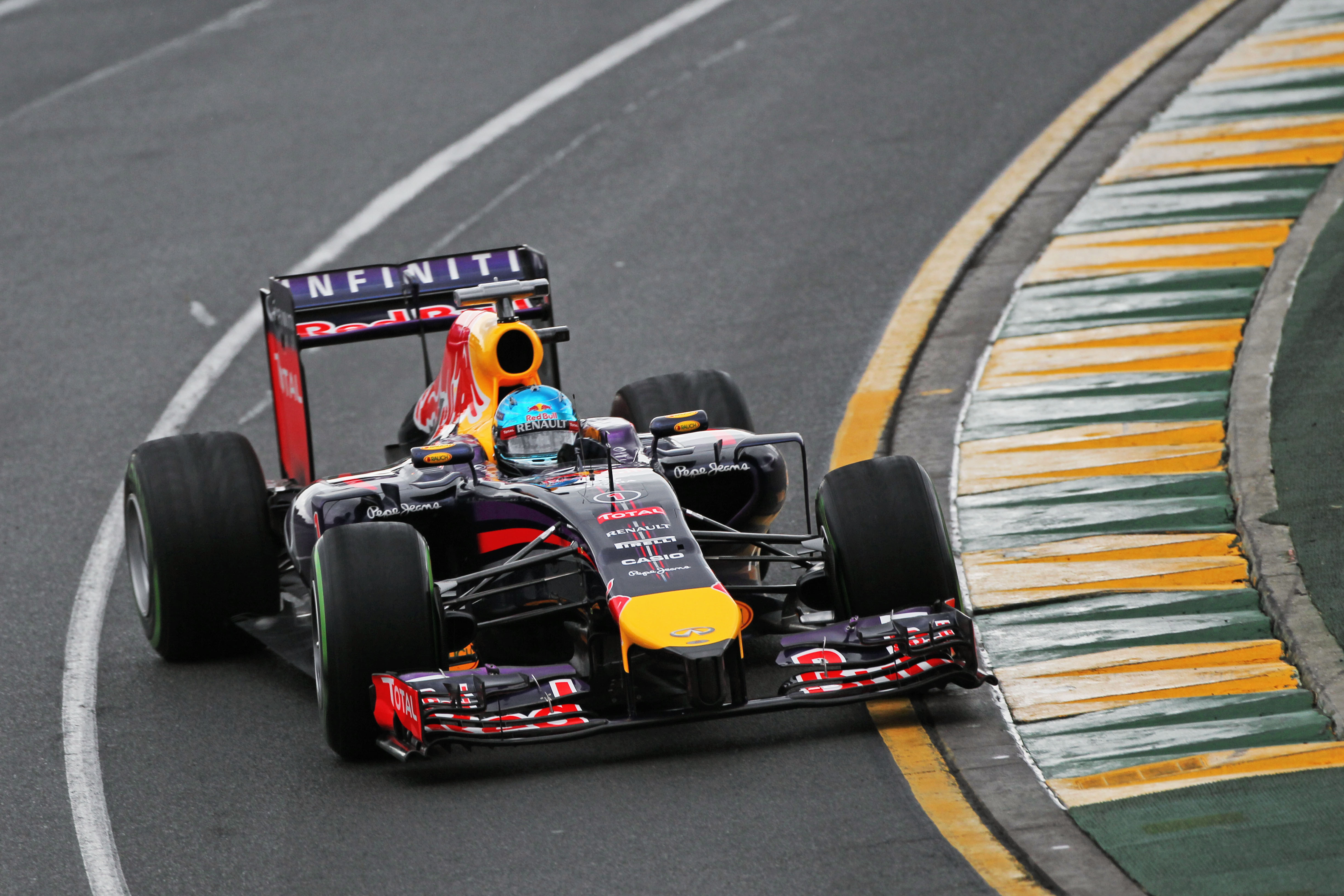 "It's shit," he said back in 2014 of the sound made by the quieter engines. "I think for the fans it is not good. I think F1 has to be spectacular, and the sound is one of the most important things."
But it's fair to say that many who were critical in the V6 engine's early days are now singing a different tune. He's not always been right, but Vettel could never be accused of not being honest.
Drivers need to be able to speak their mind, criticise F1 decisions they dislike, raise concerns about potential problems and weigh in on crucial debates.
For better or worse, Vettel has always been willing to do this. It means one of the prime contenders for holding the rulemakers to account may well be absent when the championship finally embraces its new era.
"At high-speed they are top of the class," said Vettel last year of the satisfaction of driving modern F1 cars.
"Low-speed…I wouldn't say bottom of the class! But they are just too heavy.
"It's something I don't like. I think a Formula 1 car that I got to know first was very exciting throughout the speed ranges.
"And the race turned out to be a sprint race, which was great because you could push yourself and the car and the tyres every lap.
"That has changed a bit. We are managing some races more, some races less.
"Some management will always be here and rightly so. But still the one rewarded most should be the fastest guy."
Vettel's dislike of some aspects of modern F1, like the weight of the cars or the quality of the tyres or the spectacle when driving, is partly because of his affinity with the past.
The most frustrated and vulnerable Vettel has been, perhaps in his entire career, was in the aftermath of the Canadian Grand Prix last season.
Vettel felt utterly wronged to have been stripped of victory because of a time penalty for crowding Hamilton when rejoining the track, after running onto the grass while leading.
"I was just thinking that I really love my racing," he said afterwards.
"I'm a purist, I love going back and looking at the old times, the old cars, the old drivers.
"It's an honour when you have the chance to meet them and talk to them.
"I really love that, but I just wish I was maybe as good, doing what I do, but being in their time rather than today."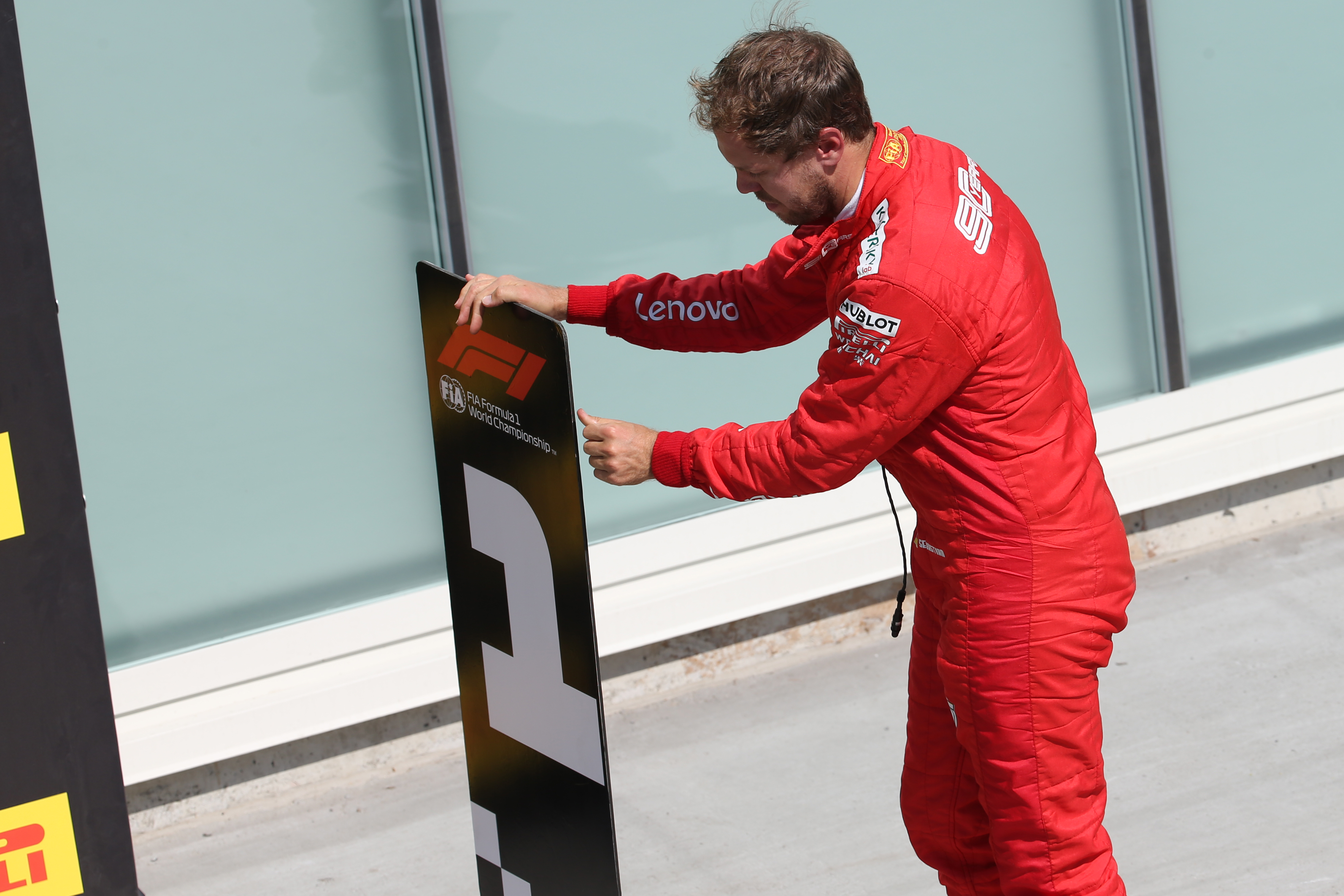 It was such a rollercoaster of frustration and honesty, tinged with a bit of humour when he swapped the place markers in parc ferme, that it almost went undiscussed that the incident only occurred because of his error.
A cynic might suggest that was Vettel's game all along. But his outburst, if it can so be called, was entirely consistent with one of F1's most forthright characters, who has a penchant for emotion and honesty.
One might even simply call it a very human response. For an elite athlete of other-worldly ability, inhabiting an ultra-competitive world where any weakness is too big a weakness, Vettel has always seemed unashamedly human.
Vettel passes the 'would I go for a pint with him in a pub' test with flying colours. And, as something of an Anglophile, he'd probably be up for a trip to the pub too.
Maybe what Vettel figured out was that staying with Ferrari was not the be-all and end-all
He's not the only driver on the grid who is approachable, or funny, or charming. But he is by the far the most successful of those who have a 'pally' demeanour. And he's always retained a firm grasp of reality.
"The big change is that we don't have a normal day or daily routine," he said when addressing the COVID-19 outbreak and the impact lockdown restrictions was having on him, and others.
"Routines are good in life and I think sports is a way for most people to either exercise, or to follow, and to switch off to do something else. In this regard it's very powerful.
"You pick what you like, whether it's football, whether it's racing whatever, but there is nothing.
"Normally one of the first things that I check when I open the newspaper is the sports section and right now there are some interesting articles and some different views, some time for reflection. There's no news really, there's nothing happening.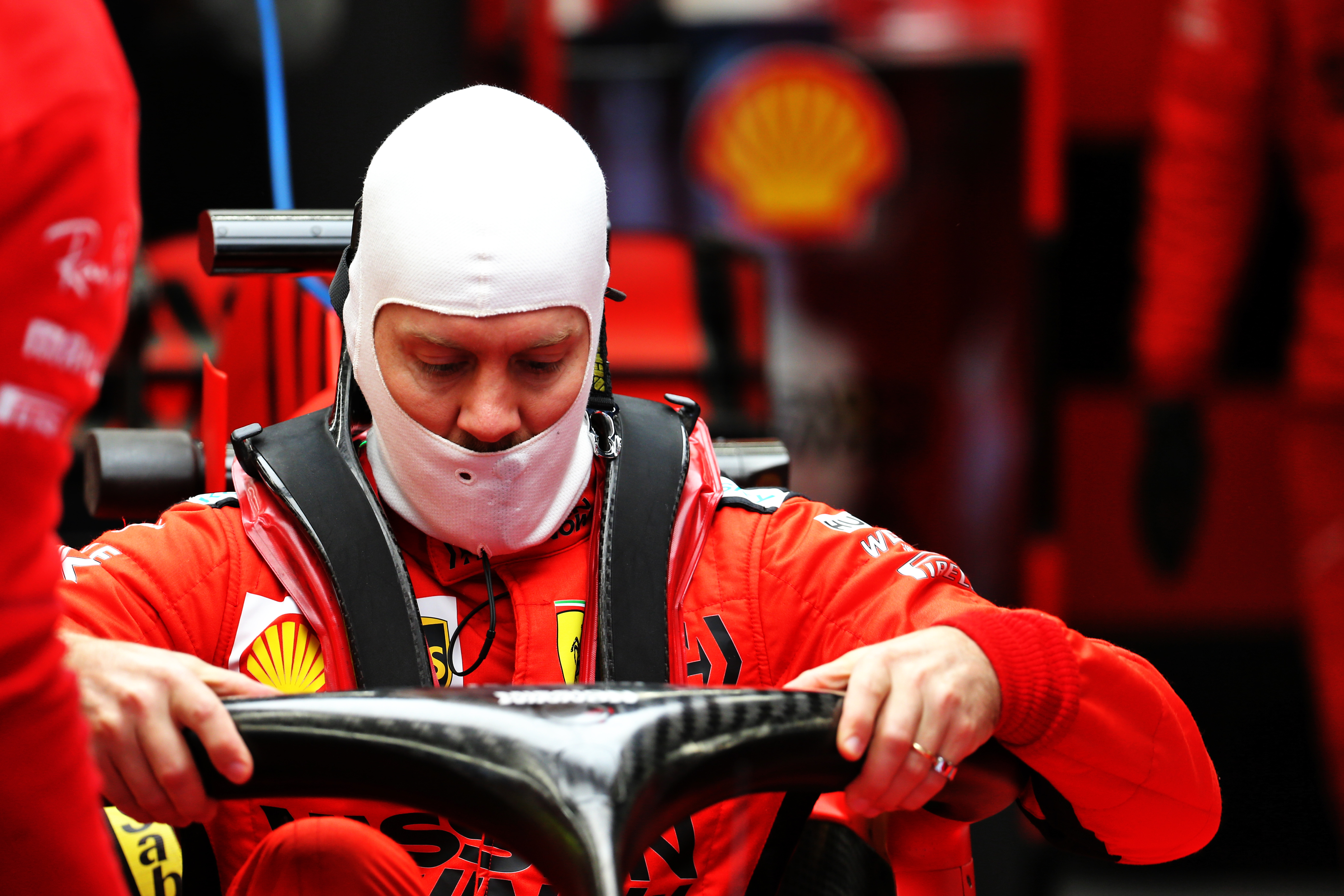 "It's not a great time because circumstances are rather sad but it's a great chance for all of us to sort of reset, and try to figure out what's really important in your life, what's important for you.
"Hopefully, a lot of these conclusions that everyone's having for themselves stick around for longer."
Maybe what Vettel figured out was that staying with Ferrari was not the be-all and end-all. His comments about how the current global situation has made him reflect on what he wants suggest that.
But it will be sad if his conclusion is to not stick around F1 for longer himself.
He's been a teenage prodigy, a great champion, a flawed genius, a Ferrari hero, a pantomime villain and much more.
Ferrari will find someone to take Vettel's place from 2021. If Vettel heads into retirement, F1's task of filling that void will be a lot harder.