Ferrari Formula 1 driver Sebastian Vettel says a "ghost race" without spectators would feel "odd", but acknowledges it could be an option for the 2020 season to begin sooner.
The coronavirus pandemic has caused almost the whole of the first half of F1's original 2020 calendar to be either called off, but the championship still hopes to fit in a schedule of 18-19 races, provided it can get going in July.
Yet several European countries that are due to host grands prix have put long-term mass gathering bans in place, which means doing away with fan attendance is likely to be a prerequisite for making certain races happen before September.
And F1 believes this could also simplify logistics of getting staff to and from events – as spectator-free races would require fewer staff and could be serviced by charter flights – as well as facilitating holding multiple races at the same venue should this be required.
Four-time F1 champion Vettel is a director of the Grand Prix Drivers' Association and says GPDA members "have spoken quite a fair amount" about how F1 could return to racing in a socially responsible way.
"It's a very, very difficult one, it's a tough decision," Vettel said.
"On the one hand, you have obviously the health of the sport, if you look at it from a business aspect.
"On the other hand, we have the responsibility of people in the paddock, the working people inside the paddock. And, of course, most importantly, the fans.
"Obviously we want to race in a way that we are all familiar with, meaning in front of crowds, in front of fans, with great atmosphere" :: Sebastian Vettel
"[We have] a sport that is carried out in the open, but we have a lot of people that normally come to watch our races and we need to make sure that, as much as we're taking care of ourselves, we also take care of the public.
"Now, there's a lot of options at the moment you can think of in terms of how to get going again. What's the best format to start racing again – whether it's without fans, whether it's with fans? 'Ghost races' or no 'ghost races', and other things.
"I think nobody likes to race in front of empty grandstands. It feels a bit odd.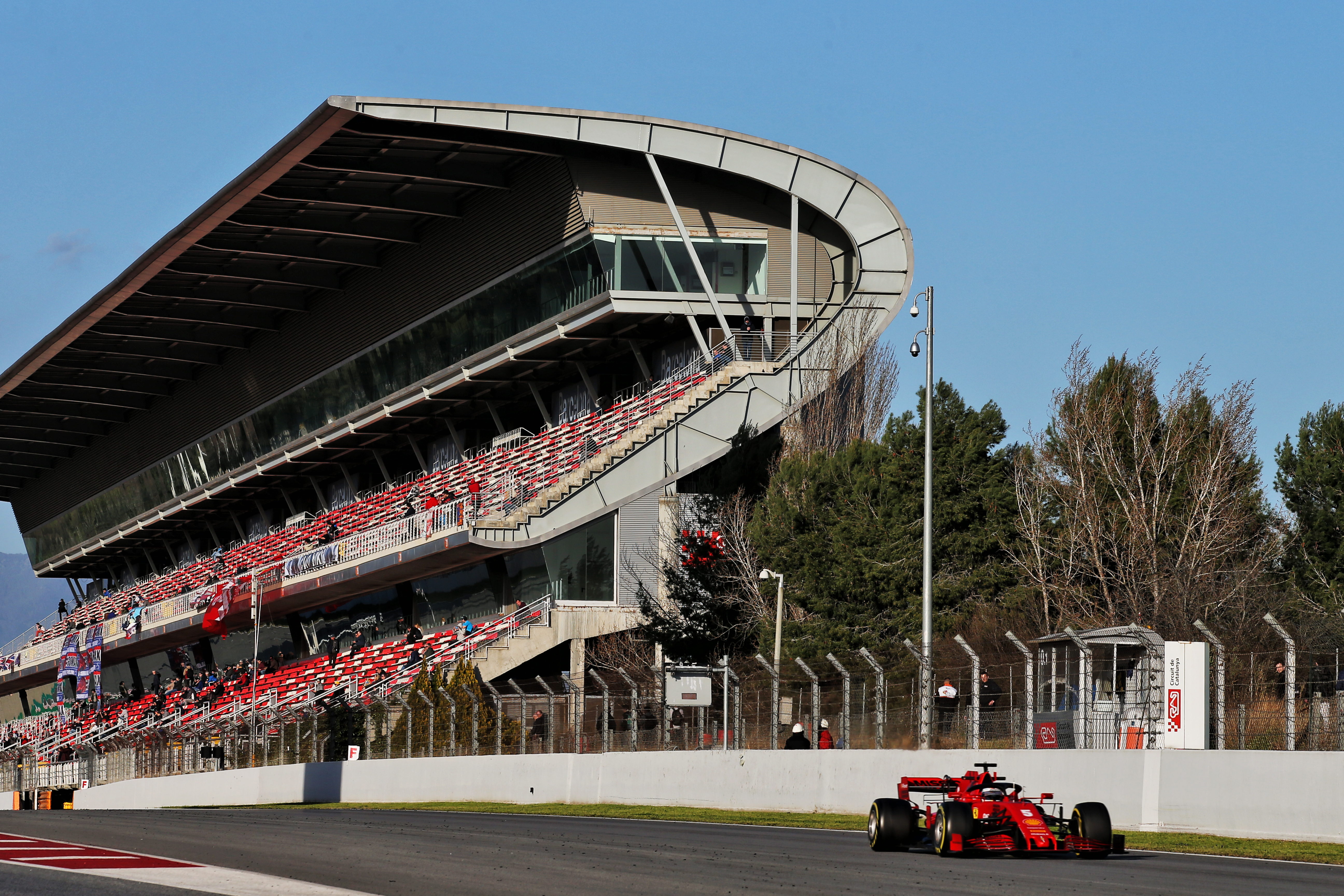 "On the other hand, the question is obviously when is the right time to start racing again and whether a 'ghost race' could be held a lot sooner than a race [that's run] in a way that we're used to…
"I don't know, I think it depends on a lot of things. There's a lot of things involved on the business side as well."
Another upside of closed-doors races for F1 is that such events would be easier to reschedule, without having to worry about ticket sales. It is understood that F1 is discussing waiving certain promoter fees to make up for lost sales.
Even if fans are allowed admission, there have been suggestions the public may be reluctant to attend at first due to wider health concerns.
Vettel continued: "What we would all like is to get back to normal – but not just for F1's sake, for everybody's sake and the whole world. In this regard I think the best medicine or the best prescription will be to be patient.
"It is painful because I want to get back in the car and if I'm selfish, I want to race.
"I think probably the very beginning, the first couple of races will be a bit compromised compared to what we're used to, but hopefully not too much because obviously we want to race in a way that we are all familiar with, meaning in front of crowds, in front of fans, with great atmosphere."