Sebastian Vettel ended 2019 in front of the media making a joke about a story that declared he was walking away from Formula 1. He has started 2020 facing similar questions about his future.
Yet his defiance in the face of question marks over his status and prospects is undimmed – if anything, it is stronger than ever.
Vettel faces what looks like a career-defining season after what amounted to an underwhelming 2019 for a four-time world champion.
He struggled to match new Ferrari team-mate Charles Leclerc's pace, won just one grand prix and finished fifth in the drivers' championship. That was one place behind Leclerc in the points and his worst result since joining Ferrari in 2015.
With Vettel's current contract expiring at the end of the year and Leclerc signed up to a new long-term deal that keeps him at Ferrari until at least 2024, Ferrari is preparing for a changing of the guard.
That does not mean Vettel's heading for the exit door, but the external perception is that the momentum at Maranello has swung – or started to swing – in Leclerc's favour.
This is not an agenda-driven observation. Vettel started last year as Ferrari's de facto number one driver who had a public pledge from team boss Mattia Binotto to be prioritised when necessary.
"I feel young enough. You spoke about Lewis, he's even older – if you consider that I'm old" :: Sebastian Vettel
By the end of the year Vettel and Leclerc were clear equals, and Binotto said at the launch of Ferrari's 2020 car, the SF1000, this week that the two are free to race again this year.
That suggests Vettel's stock has dropped in the last 12 months. Put that to him, and he says: "Not really, I don't see it that way.
"I think we were up and up last year, it's not like I had a different car. We both have the same car, and the same chance to race as well. I never doubted that last year, I don't think Charles did either.
"I disagree, I don't see it as down [for Vettel] and up [for Leclerc]. It doesn't change anything.
"We were on equal terms all throughout last year. We are this year as well."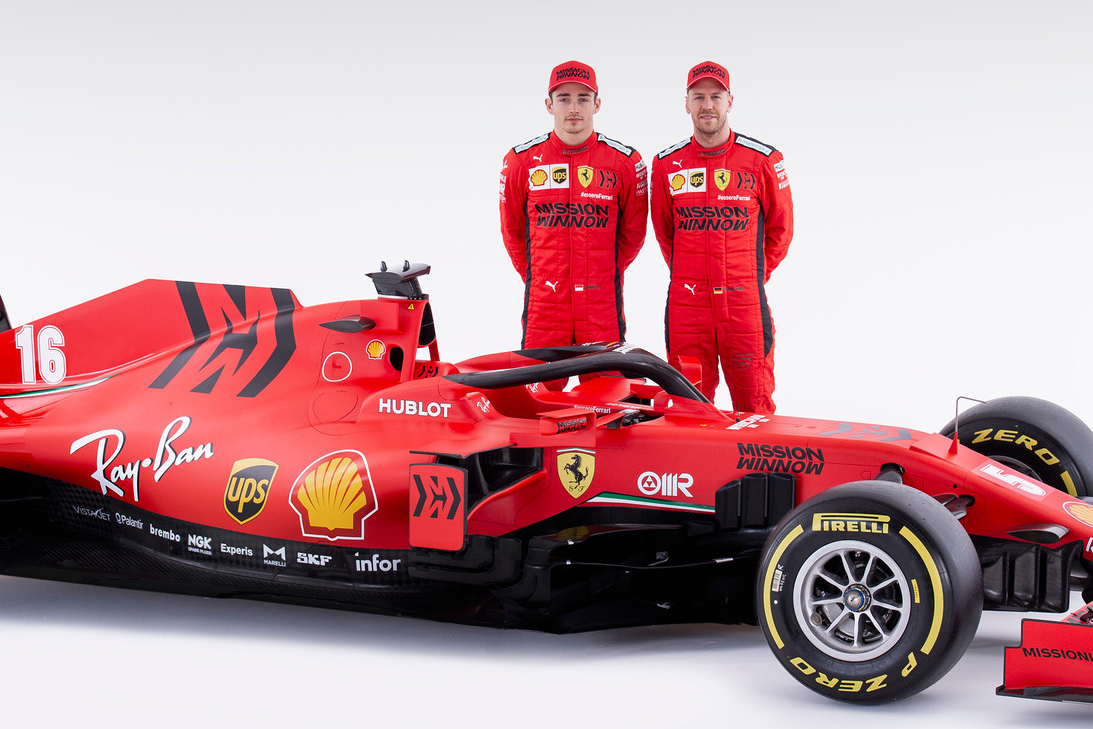 More fool anyone who tries to guess what is going on in Vettel's mind right now, but he is approaching a career crossroads – even if he does not view it that way.
He could walk away from F1 after this year. Or he could stay with Ferrari. Or he could try to join another team.
A simple summary of the situation is that Ferrari wants to keep Vettel for longer and he appears to want to stay, but the outcome will be determined by what happens in 2020.
"I think a strength is to live in the moment," he says, before referencing the SF1000 just a few feet away from him. "What's in the moment is right behind us. I feel young enough. You spoke about Lewis [Hamilton], he's even older – if you consider that I'm old – so that's not a limitation.
"I'm happy to keep going."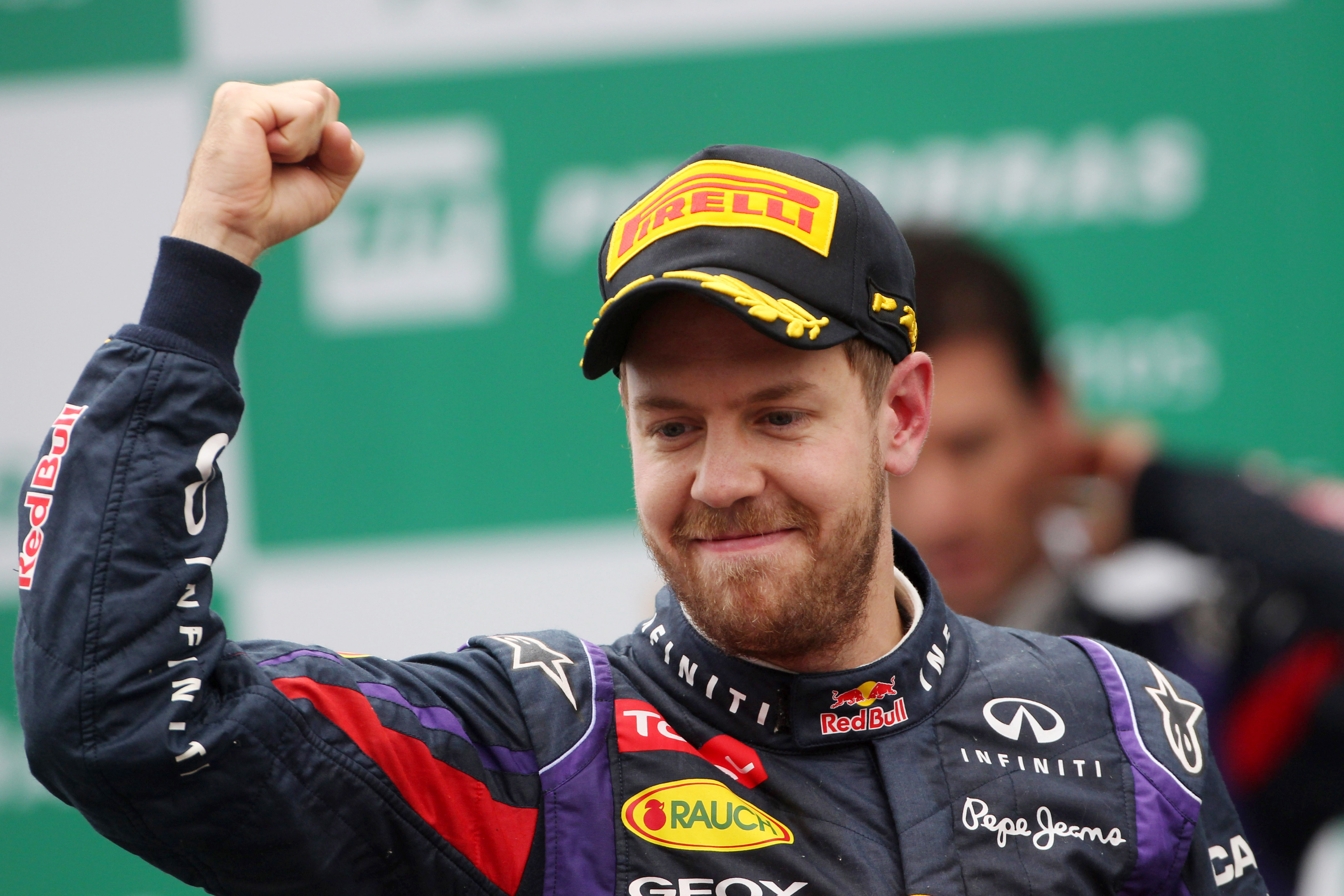 The Vettel of the Red Bull years, and even Ferrari pre-2018, is obviously a major asset with title-challenging potential. But high-profile mistakes have hurt Vettel's reputation, at least outside his current team.
He even admitted at the end of last year that he needed to improve his performances, and repeated that on Tuesday evening. But he says the gains he wants to make are for his sake, not anyone else's.
Proving critics wrong does not appear to be top of his agenda, and publicly his position is that there is no pressure or stress to get his future sorted.
"If you compare to three years ago I didn't have a contract until August so strictly speaking I was out of business half a year before the season finished," he says.
"Certainly there are things I can do better and I'm sure that I will do better this year. I'm not stressed, but certainly ambitious to prove it to myself" :: Sebastian Vettel
"So I don't think it changes much. I'm focused on what's going on in the moment.
"At some point you have to sort out what's going on in the future but I think we have enough time to do so. So I'm not taking any extra pressure.
"I feel good, confident. Last year was good for me in the sense of learning a lot of things and understanding things.
"Certainly there are things I can do better and I'm sure that I will do better this year.
"I'm not stressed, but certainly ambitious to prove it to myself."
Having a more serene relationship with the SF1000 than the SF90, especially early in the season, will be key to Vettel making good on those ambitions.
It is no secret he struggled more with the car than Leclerc in 2019, suffering with the rear-end instability and a lack of front downforce.
Vettel with a car that's on-song and utterly compliant is a sight to behold. He seems immortal on those days. But when those days are rarer, as they were for Ferrari last year, Vettel becomes demonstrably human, and humans make mistakes.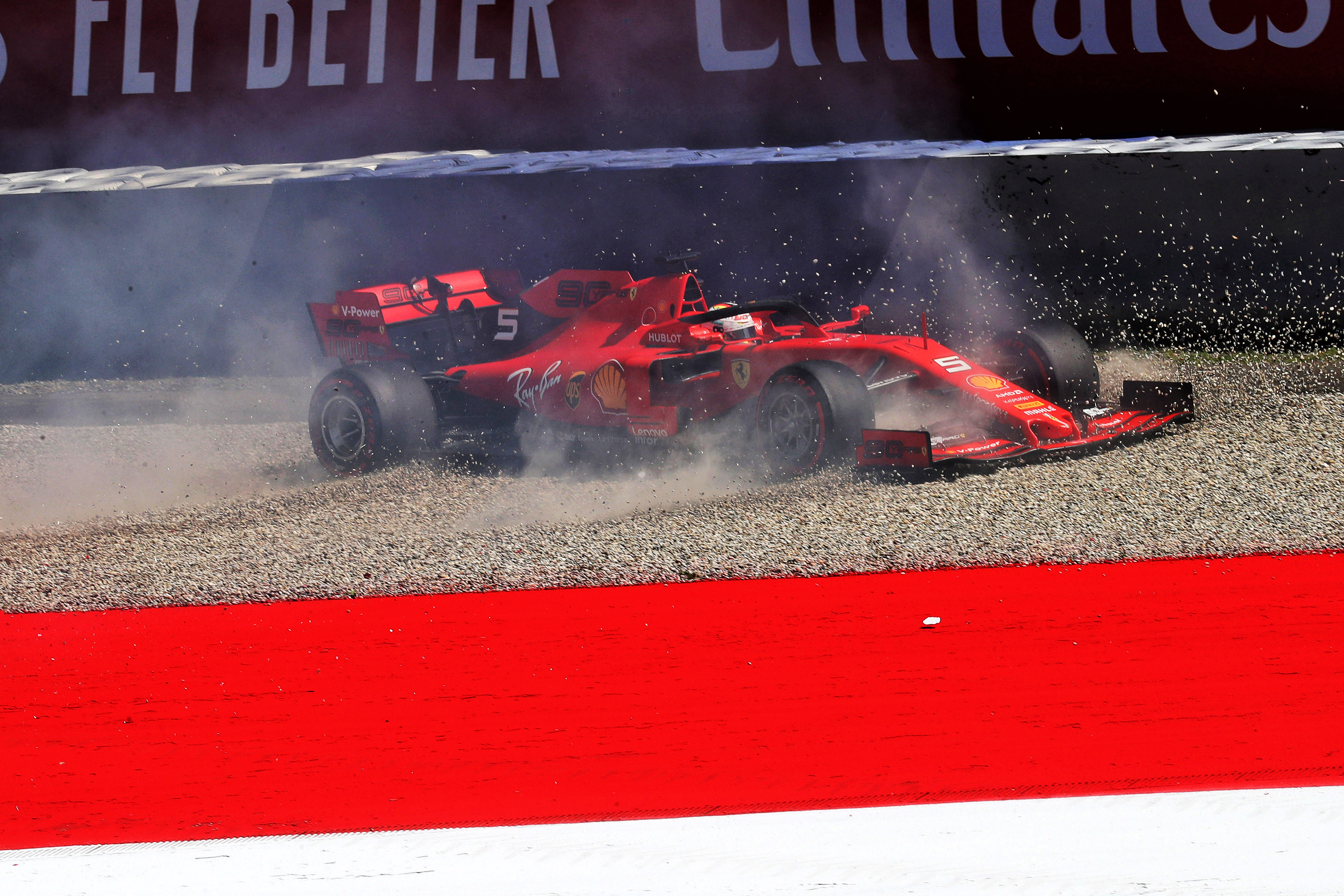 The broad view of last season is that when Ferrari had its peaks, Leclerc had the edge. But once Ferrari had a stronger package overall, Vettel enjoyed an upturn in form. It would be wrong to say he re-established himself ahead of Leclerc, but it was at least a lot closer.
If that trend continues into 2020 then Vettel has every chance of producing the performances he wants, and will avoid getting drawn into a narrative that he is slipping into Ferrari's number-two role.
That position would be unbecoming of a four-time world champion and a scenario Vettel would surely never entertain the thought of accepting.
For now he is reserving judgement on Ferrari's 2020 prospects, which hold the key to his own efforts, partly as the scars of last year – when pre-season started so well and then went so badly wrong at the opening round in Australia – are still fresh.
"We had a very good opening to last year's winter testing, where the car felt really strong, but the second week it was already less strong and heading to Australia we felt the car was not as good, not giving us what we need," he says.
"Being specific, it was struggling with the rear end, on corner entry, being not strong enough and unpredictable.
"We worked a lot on that, I tried lots of things in the first half of the year, trying to compensate in terms of set-up and approach. By Singapore we did a step in the right direction which helped us to further understand our weaknesses.
"Since the regs didn't change, this year's an evolution, it's one of the main points we've tried to tackle. How well we've succeeded, we will see."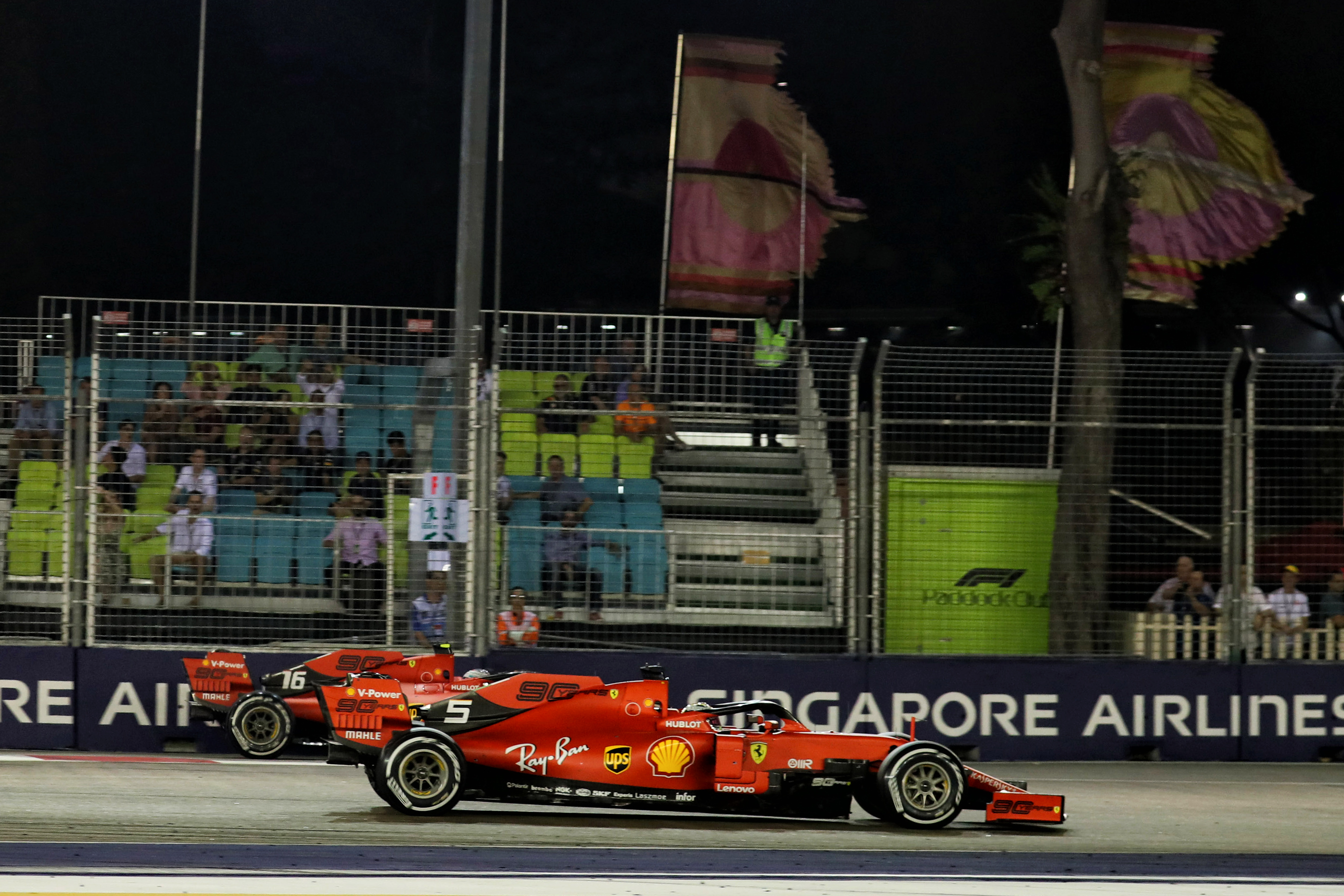 Ferrari is saying all the right things regarding Vettel. At the end of last year six-time world champion Hamilton was linked with a potential move to Ferrari as his contract with Mercedes also expires after this season.
But when pressed on Hamilton as an option on Tuesday, Binotto simply said that Vettel was the team's "first choice" and "preference", an Hamilton was not under consideration.
What that also does is put the ball in Vettel's court. It is down to him to produce on-track and decide what he wants to do. And hopefully he does produce, and does stay, because F1 is a better place with a strong, motivated Vettel in it.
He is still only 32, almost three years young than Hamilton, and last year moved into third place outright in Ferrari's list of race winners.
There is plenty of history left for him to write, and if the SF1000 is a car that suits his needs then there is also every chance he can be the driver to end Ferrari's title drought.
That would be an emphatic way of validating his defiance in the face of his critics, and proving whatever he has to prove to himself in the process.