Ferrari has unveiled its new SF1000 Formula 1 car, the contender it hopes will finally topple Mercedes and end a 10-season wait for a title in 2020.
The Italian team became the first to physically reveal its 2020 challenger, complete with matte red livery, with a lavish launch at the Teatro Valli featuring an orchestra and dancers on Tuesday, February 11.
Ferrari's unchanged driver line-up of Charles Leclerc and four-time world champion Sebastian Vettel were present at the event alongside team principal Mattia Binotto.
"We will have to start developing also the car for 2021," said Binotto.
"The group is still young, we still have to grow, we have to learn from our mistakes and we have to capitalise on this, we have to concentrate on reliability, which was one of the weak points last season, and then we have at the same time the 2021 project that started out very powerfully.
"It's an epoch-making challenge, it's the greatest change that has ever occurred in Formula 1 since the beginning and we have to be ready for this."
The SF1000 features a similar front wing to last year's with the 'loaded inboard' concept, but there is a more aggressive approach to the bargeboard area as well as tightening of the packaging towards the rear.
What has Ferrari targeted?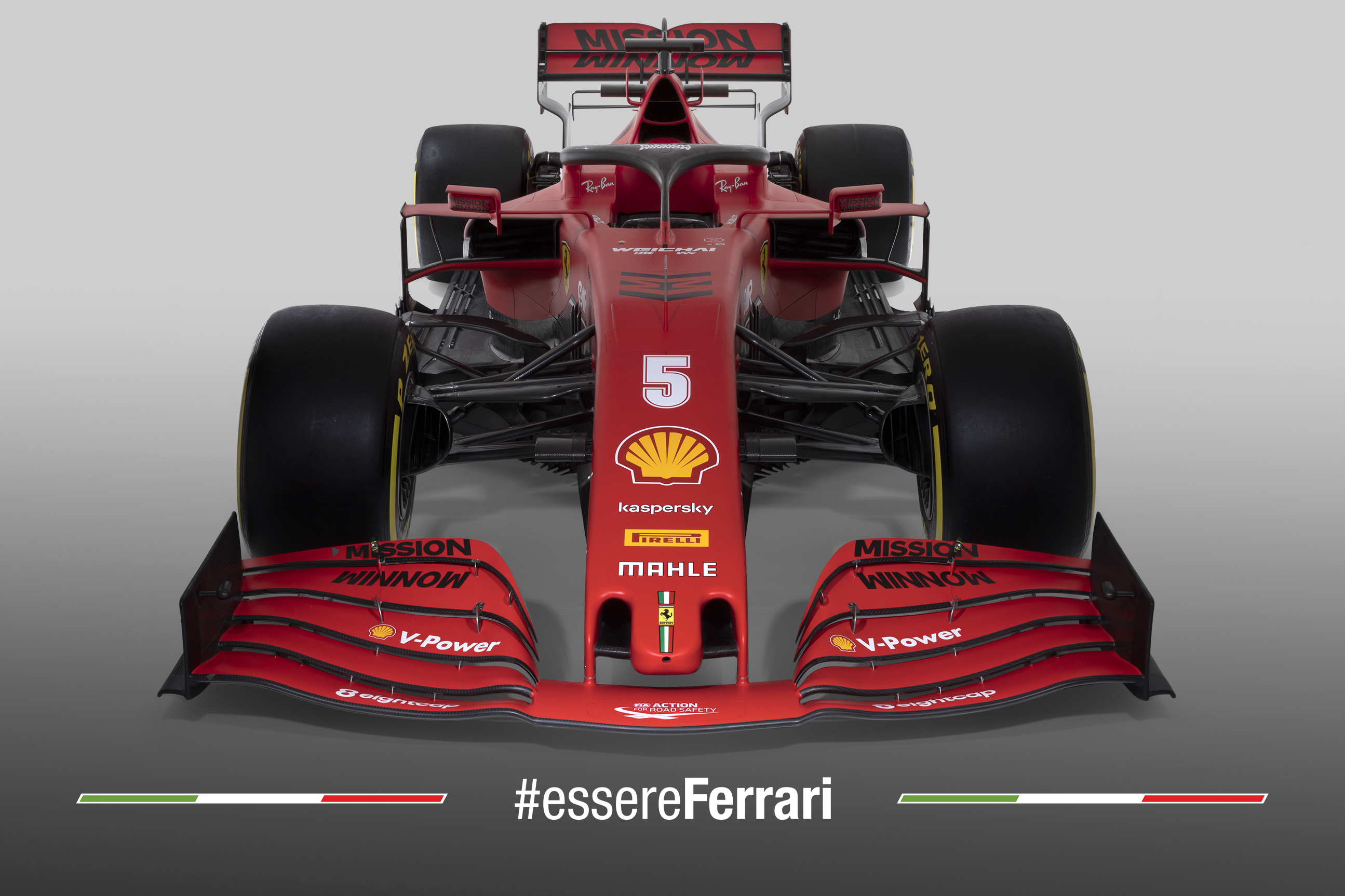 Ferrari's major weakness in 2019 was fundamentally a lack of peak downforce, which limited cornering performance and led to instability under braking.
The team had pursued a lower-drag concept that helped boost its straightline performance, but the offset was only sufficient for it to sporadically challenge Mercedes over the first half of the season.
It took until Singapore for Ferrari to properly address that, thanks to the time taken to identify its issues and then a small setback in the development of its initial upgrades.
While Ferrari's controversial engine advantage dominated discussions over its upturn in form after the summer break, the team insisted it had made major aero gains as well as it pursued more downforce.
It pledged to continue that trend for 2020, eyeing a stronger aerodynamic platform, and intended to complement that with an overhauled engine concept as well.
Team principal Mattia Binotto even specified at the end of last year that focus had been placed on cylinder technology.
What Ferrari's 2020 car has to beat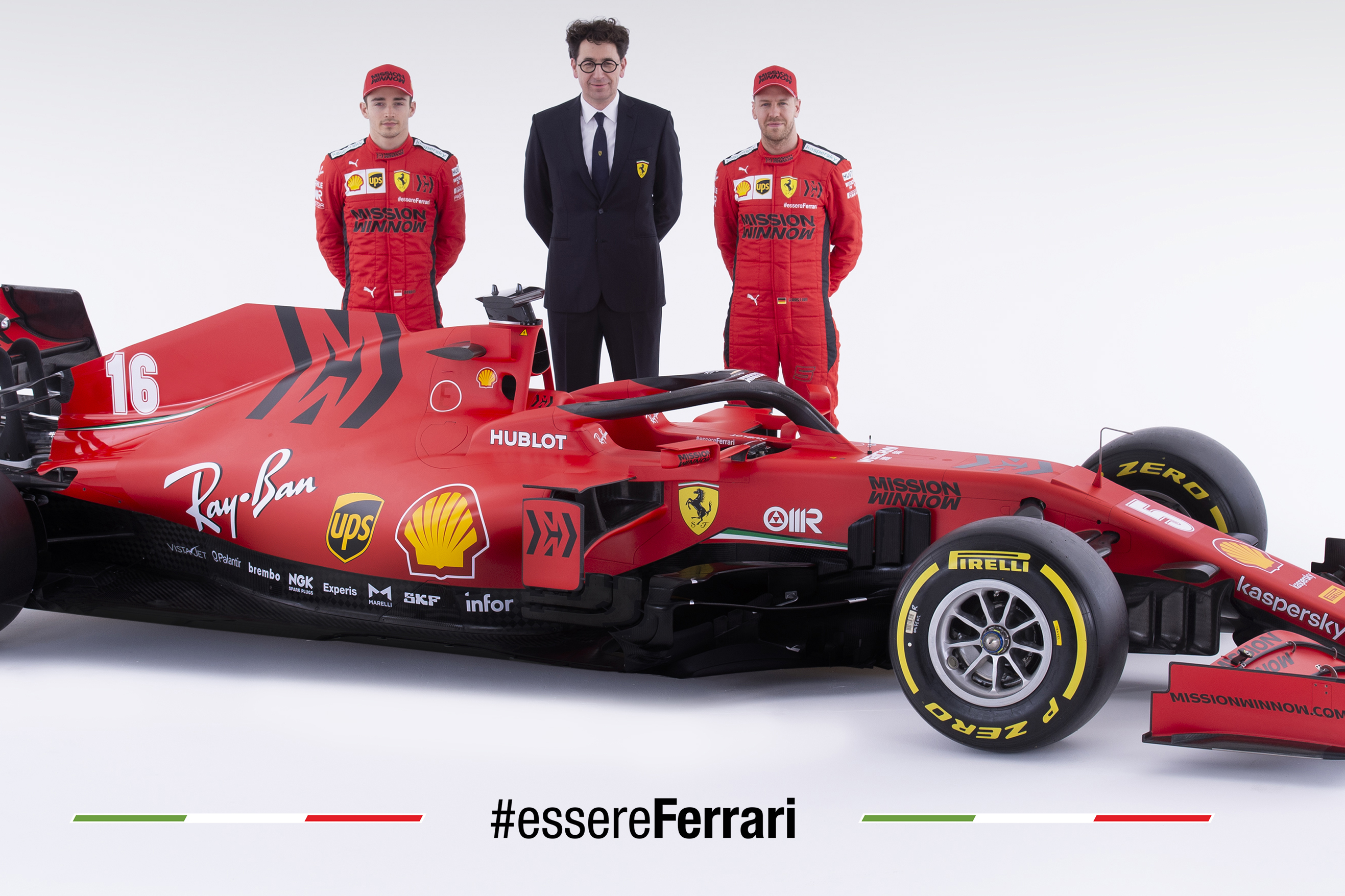 Last year's Ferrari was a better qualifier than it was a race car, earning pole position at nine races but winning just three.
Rivals say that is a result of questionable (at best) engine techniques being employed by the team.
It is important to stress Ferrari was never protested by a rival, nor said directly by the FIA to be doing anything illegal.
However, the FIA did eventually take some indirect action, clarifying what is and is not allowed within fuel-flow and oil-burning regulations, to eradicate any potential exploitation of these rules.
A second fuel-flow sensor will also be required for all teams in 2020.
Ferrari therefore has two points to prove. It needs to show it has still got a potent engine within the confines of the rules the FIA has reiterated and added.
Perhaps more importantly, it must also provide conclusive evidence that the race team is capable of converting potential into results.
Three wins in 2019 was Ferrari's worst return since its victory-free 2016 season, and was a big downturn from the six wins earned in 2018.
Mercedes' domination of the V6 turbo-hybrid era means Ferrari must put together all the pieces if it is to finally pull off a sustained title bid.
At the heart of that will be the performance of the SF1000 that has now broken cover.