Sebastian Vettel is the Ferrari Formula 1 team's "first choice" for 2021 and Mercedes driver Lewis Hamilton is not being considered "at the moment", according to Mattia Binotto.
Four-time world champion Vettel is in the final year of his Ferrari contract, while young team-mate Charles Leclerc signed a new long-term deal last December keeping him with the team until at least 2024.
Vettel had a difficult 2019 season in which he only won one grand prix and finished behind Leclerc, who was in his first year with Ferrari, in the championship.
"We're really considering Seb as our option at the moment" :: Mattia Binotto
At the end of the year six-time world champion Hamilton was linked with a potential move to Ferrari as his contract with Mercedes also expires after this season.
At the launch of Ferrari's 2020 car the SF1000, team principal Binotto was asked if Hamilton was an option next season.
Binotto, speaking to media including The Race, said: "I will reply in a different way. Seb is our first choice at the moment.
"It's something we're discussing with him. We will continue discussing.
"He's certainly our first choice, our preference at the moment."
Pressed on whether Hamilton could be ruled out, Binotto said: "We are focused on our drivers. We're really considering Seb as our option at the moment."
Asked if Hamilton might be a fallback option, he replied: "We are not considering it at the moment."
Vettel, who is still only 32 and almost three years young than Hamilton, has moved into third in Ferrari's list of race winners since joining the team in 2015.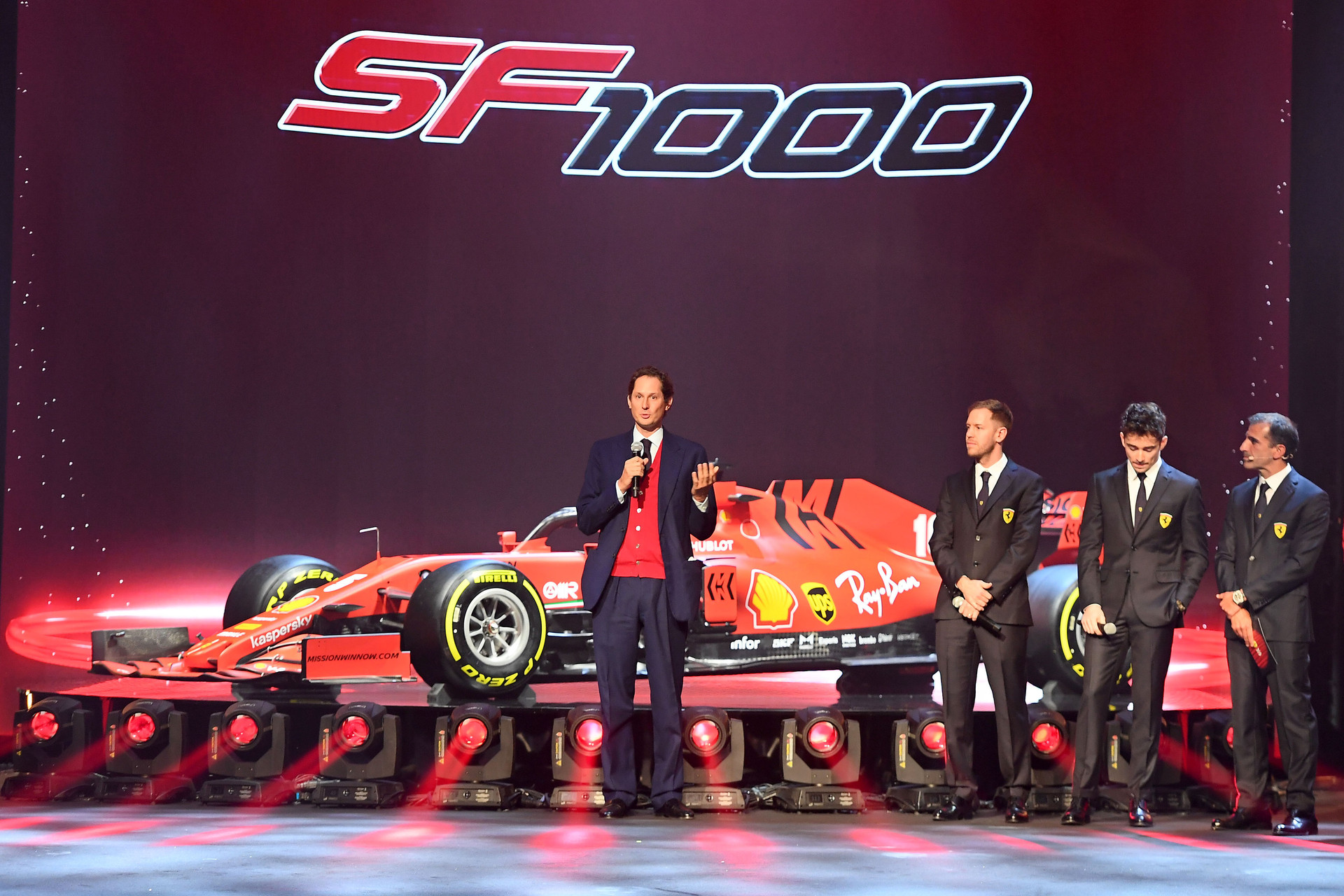 However, as well as only adding one victory to his tally last year to take his Ferrari total to 14, he recorded his worst championship result since leaving Red Bull by finishing fifth in the points.
Vettel said he was not yet thinking about his future and considered it a "strength to live in the moment", but did admit he is "happy to keep going".
"If you compare to three years ago I didn't have a contract until August, so strictly speaking I was out of business half a year before the season finished," said Vettel, referring to when he signed his most recent Ferrari contract in mid-2017.
"So I don't think it changes much. I'm focused on what's going on in the moment.
"Obviously at some point you have to sort out what's going on in the future but I think we have enough time to do so.
"So I'm not taking any extra pressure."