Ferrari Formula 1 boss Mattia Binotto says Sebastian Vettel will leave the team because they no longer have the same short or long-term goals.
Four-time world champion Vettel has won 14 races with Ferrari since joining from Red Bull in 2014.
But he and Ferrari have failed to end Mercedes' dominance of the championship and Vettel was beaten last year by new team-mate Charles Leclerc, who then signed a long-term Ferrari deal in December.
Negotiations between Vettel and Ferrari over a new deal beyond 2020 recently broke down, resulting in the unexpected announcement on Tuesday that he will leave the team at the end of the season.
Vettel, who will be replaced by Carlos Sainz Jr, said money played no part in his exit and there was no longer a "common desire to stay together" and that the impact of the COVID-19 pandemic around the world had "led many of us to reflect on what are our real priorities in life".
It suggested Vettel no longer wanted to stay when his status had slipped from being its priority or that he could not be happy in the environment it would become, but at the time Binotto said there was "no specific reason that led to this decision".
Speaking at the Motor Valley Fest event in Italy on Thursday, Binotto said: "When taking these decisions it's because we are convinced we made the right decision.
"We closed a cycle with Sebastian, it's been six years he has been working in our team.
"I admire Sebastian as a person and as a driver. I hold him in great esteem.
"Over the last weeks, the world has changed, not only from an economic point of view but also from a technical and sporting point of view.
"There are challenges and obstacles ahead. We are laying the foundations for our future. And we want to have a specific perspective.
"We discussed it with Sebastian and we found out we didn't share the same short or long-term goals."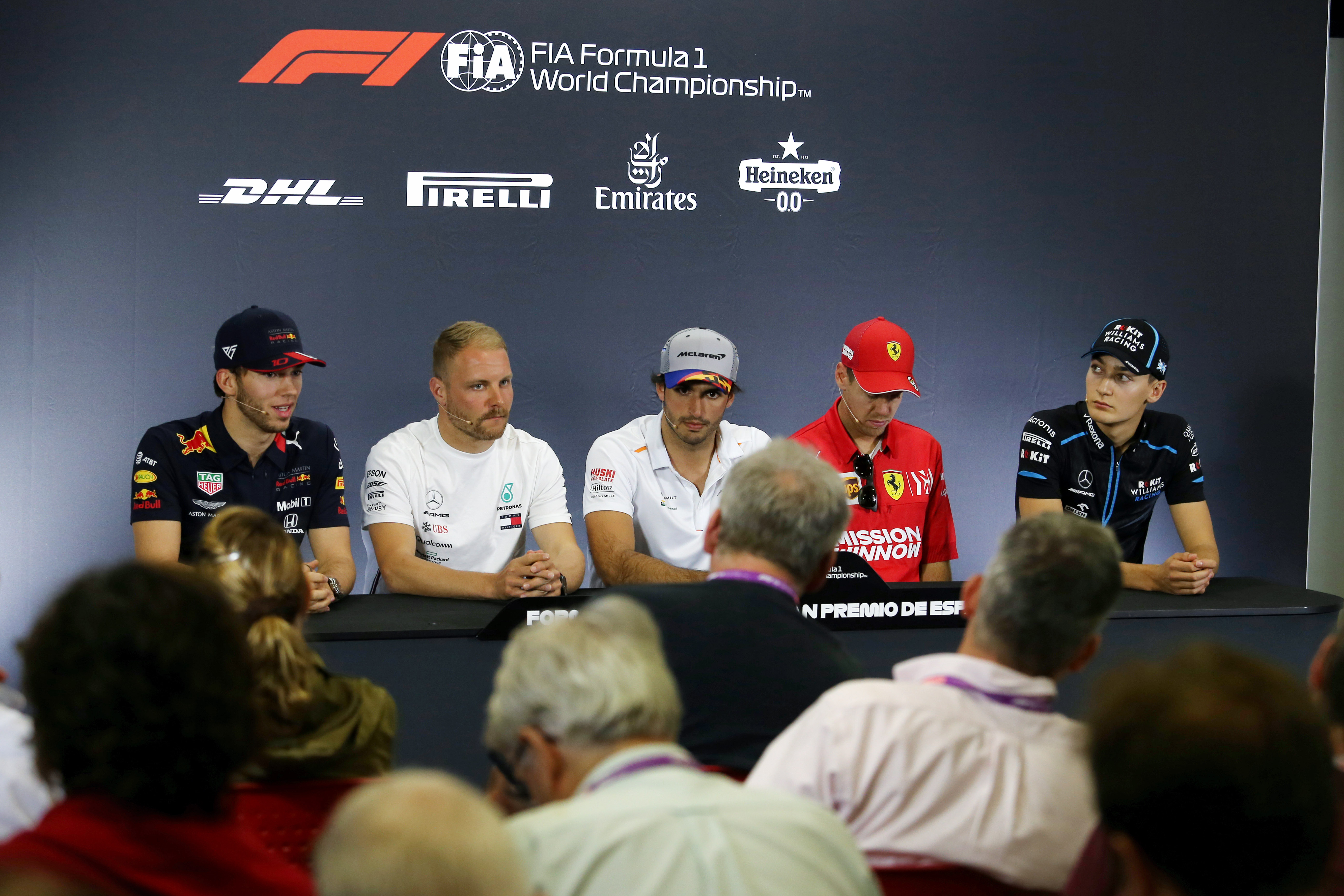 Vettel's replacement, current McLaren driver Sainz, will complete Ferrari's youngster driver line-up in decades when he partners Leclerc next season.
Sainz has scored just one podium in 102 F1 starts across five years in F1, but has only raced for midfield teams and last year finished behind only the two Mercedes drivers, Leclerc, Vettel and Red Bull's Max Verstappen.
"Sainz is a great addition," said Binotto. "He's very smart, young, but he has participated in five seasons.
"He's a strong, reliable driver that has scored a lot of points and I believe he is a great driver to be paired with the pure talent of Charles, so that he can grow and win."
Sainz's arrival at Ferrari will coincide with F1's implementation of a budget cap for the first time.
Spending was due to be capped at $175m, with various exclusions including engine development and driver salaries, but this is poised to be reduced – with Binotto backing the $145m proposal that has been sent to teams.
He had previously been wary that an aggressive cut to the cap would hurt big teams disproportionately and diminish the quality of F1.
"We're about to reach an agreement to $145m," Binotto said.
"F1 has always had rules like any sport and rules are limits we set, and the best team is the team that within the list can create the best performing product.
"It won't limit technology and innovation, it's up to us to do our best and tackle these new challenges."