Formula 1's new cost cap will be cut from $175million to $145m, according to motorsport director Ross Brawn.
Brawn confirmed this was discussed at a meeting of the FIA and Formula 1 earlier today, with the final proposal being sent to teams to vote on later this week.
While the new regulations originally planned for 2021 were pushed back to the following year in March, the decision was made to bring in the financial regulations and the cost cap next year as planned.
Discussions have been ongoing since then to lower the original $175million, with McLaren suggesting it should be as low as $100 million.
But Brawn says the cap will now be set at $145m, with the discussions now moving on to how it will be lowered in 2022 and beyond.
"The budget cap's initial objectives were a more competitive field, and with the situation we have now the economic sustainability of Formula 1 is a priority," Brawn said in an interview with Sky Sports F1.
"And I think that counts as much for the big teams as it does for small teams.
"It has become very clear from those who stand above the team principals and the management of these teams, we've got to cut costs and therefore there's another step in the reduction in the cost cap.
"We started with $175 million, that was a long battle to get it there.
"And with the current crisis, we're now going to start at $145m and the discussion really is how much further down we can drive in in the next few years."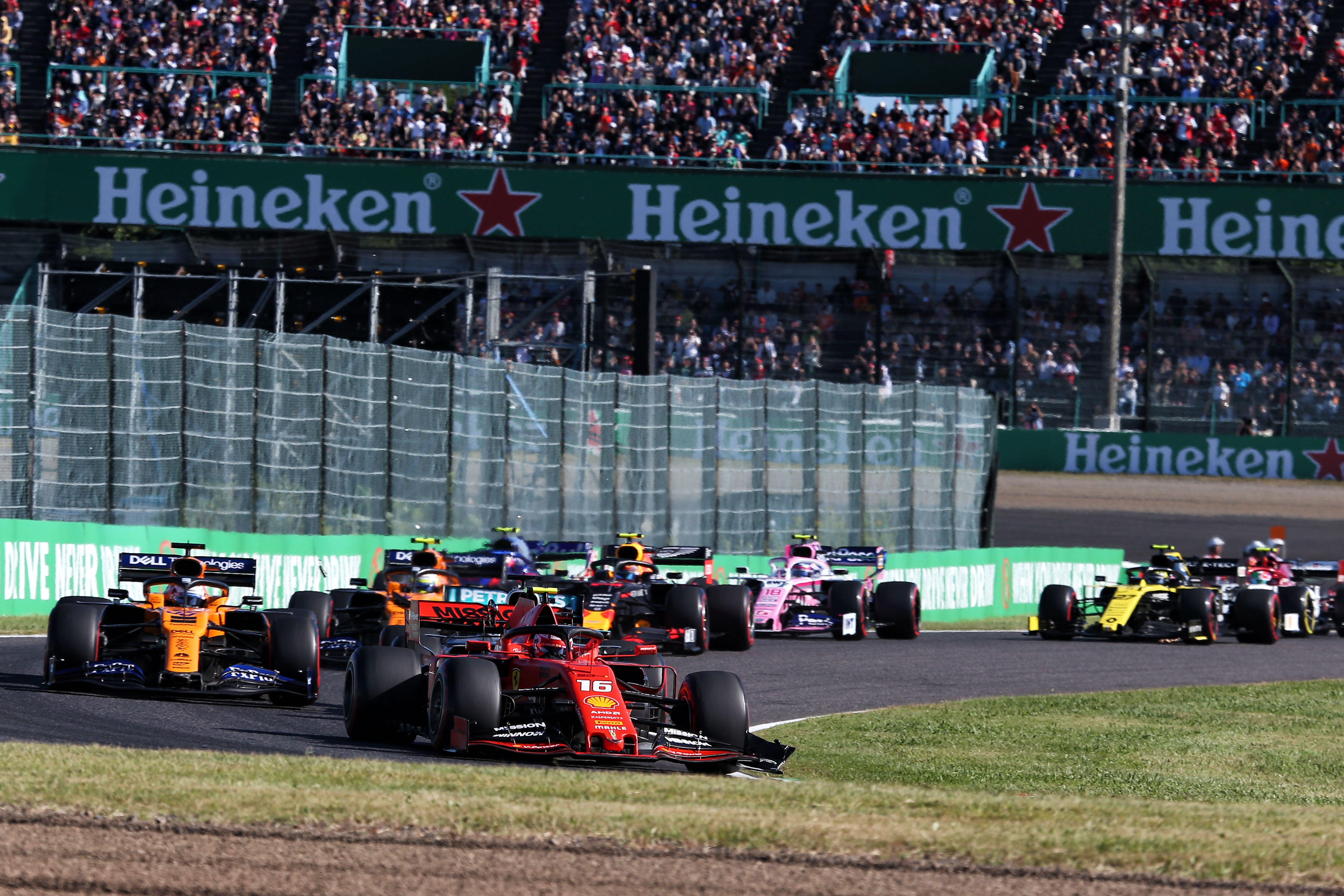 Ferrari CEO Louis Camilleri told investors on Monday that he was hopeful the financial rules would be "put to bed in the near future".
The Italian team has been at the forefront of resistance to a major reduction, citing the need for extra spending to maintain development and manufacturing of parts that other teams then purchased.
It has also spoken of fears that F1 will be watered down as a spectacle if the budget cap is too low.
"We hope it will render F1 more sustainable for all," said Camilleri, before reiterating a desire for F1 to remain the "premier" global championship and help advance road-relevant technologies.
Brawn also stressed that the prize fund, which will be modified next year as part of the new commercial agreements to which F1 and its teams operates, will ensure midfield teams are more sustainable.
He promised a more equitable distribution of prize money and the chance for midfield teams to challenge for podiums while operating profitably thanks to the combined impact with the cost cap.
"There's going to be a much more equitable prize fund in the new agreement," said Brawn.
"The midfield teams in particular are going to be much better off in terms of their portion of the prize money, so it's being balanced in every direction.
"We reduce the amount of money that can be spent in Formula 1 and we're improving the distribution of the prize fund more evenly amongst the teams.
"So a good midfield team should be able to score podiums, maybe be a winner and it should make a small profit.
"And if we can achieve that when we have got a very sustainable future."