Formula 1 managing director of motorsports boss Ross Brawn has revealed teams will not be allowed to mingle as part of plans to create a "biosphere" at races when the season finally starts.
The coronavirus pandemic has forced 10 F1 races – nearly the whole of the first half of the planned 2020 calendar – to be cancelled or postponed.
F1 is now targeting a July season start at the Red Bull Ring, and hopes to hold several races in Europe without spectators present before the summer is out.
Last week Brawn said F1 would look to create a 'biosphere' within the paddock for the early grands prix weekend.
Speaking to Sky Sports F1 on Monday, the Formula 1 sporting chief further outlined how the championship and its governing body FIA would go about testing personnel in the paddock and mitigating the risk of the virus spreading.
"We're working very closely with the FIA," Brawn said. "The FIA are doing a great job of putting together the structure we need.
"Everybody will be tested and will have a clearance before they even go in, and then every two days they'll be tested while in the paddock and that will be with an authorised authority and consistent.
"Certainly for all the European races, we'll be using the same facility to conduct that testing. And we can ensure that everybody has been tested who is in that environment and tested regularly.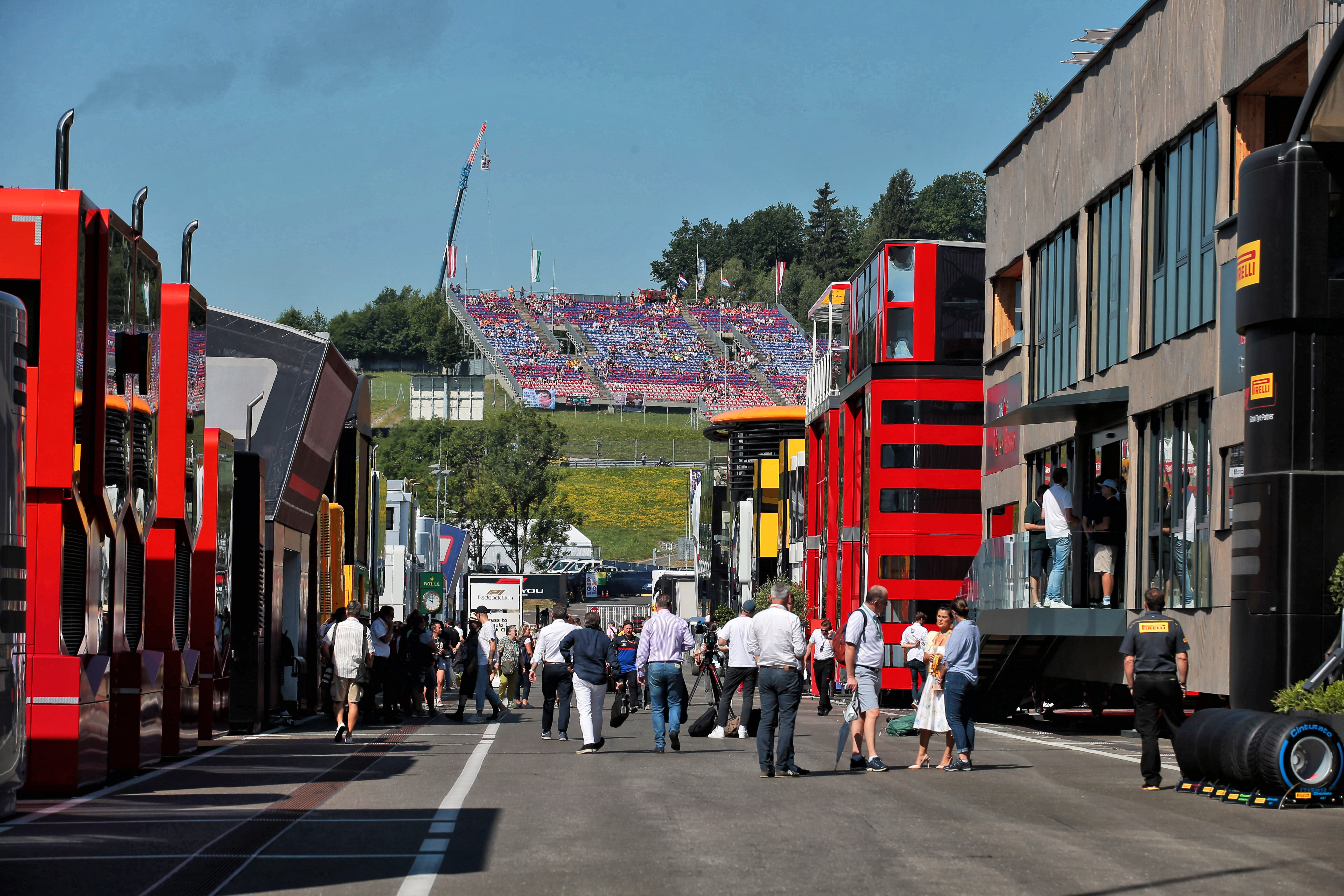 "And then we'll have restrictions on how people move around within the paddock.
"We cannot socially distance a team, we cannot have staff socially-distanced. So we have to create an environment that, within itself, is effectively a small bubble of isolation.
"And the teams will stay within their own groups. They won't mingle with other teams, and they'll stay at their own hotels. There are no motorhomes going to be there, there will be a catering facility that we will make sure that respects all the requirements.
"So there's a tremendous amount of work going on between ourselves and the FIA. And I'm very encouraged by what I'm seeing what I'm hearing, that we'll be able to provide a safe environment."
Grand Prix Drivers Association director Sebastian Vettel said that drivers have too been in discussions about how F1 should approach returning to the racetrack amid the COVID-19 threat.
Brawn said that the drivers "wrote to us in a very positive way" and that they would be kept in the loop.
"We're scheduled to meet with them shortly to explain more of the plans, so they will get a good insight."