Friday practice at the Austrian Grand Prix supplied the first answer to the biggest question from pre-season testing more than four months ago: what is Mercedes' DAS system really for?
Closer analysis of Mercedes' dual-axis steering ingenuity has been a long time coming thanks to the suspension of the season, and the threat of a protest at the original season opener in Australia made some wonder if the system would ever actually be used on a grand prix weekend.
Now it has. And it's also been protested. But unless that protest goes against Mercedes, the system will continue to be used in Austria.
The DAS allows Lewis Hamilton and Valtteri Bottas to move the steering wheel towards them and change the angle of toe on the front wheels. The wheels normally track outwards but when the DAS is engaged the angle shifts inwards.
What's it for? That was open to speculation during pre-season testing, and ever since. The reason its purpose such a mystery is while it was caught on camera, we only saw a glimpse of it being shown on the world feed.
And Mercedes was happy to keep its cards close to its chest, with technical director James Allison simply stating: "It just introduces an extra dimension, if you will, for during the year.
"Precisely how or why we'll use it is something we will keep to ourselves."
One theory was that if the front wheels could be made to track straight on the straights, the inside shoulder of the tyre will not scrub so much and this will combat overheating and blistering, potentially buying extra tyre life over a stint.
But as could be seen in Friday practice more clearly than at testing, the front wheels are not tracking straight with the DAS deployed, they move to toe-in.
This will put temperature through the front tyres in a different way, giving a driver more control over their tyre preparation for a push lap.
This will be of extra value on a track with long straights, as the Red Bull Ring has.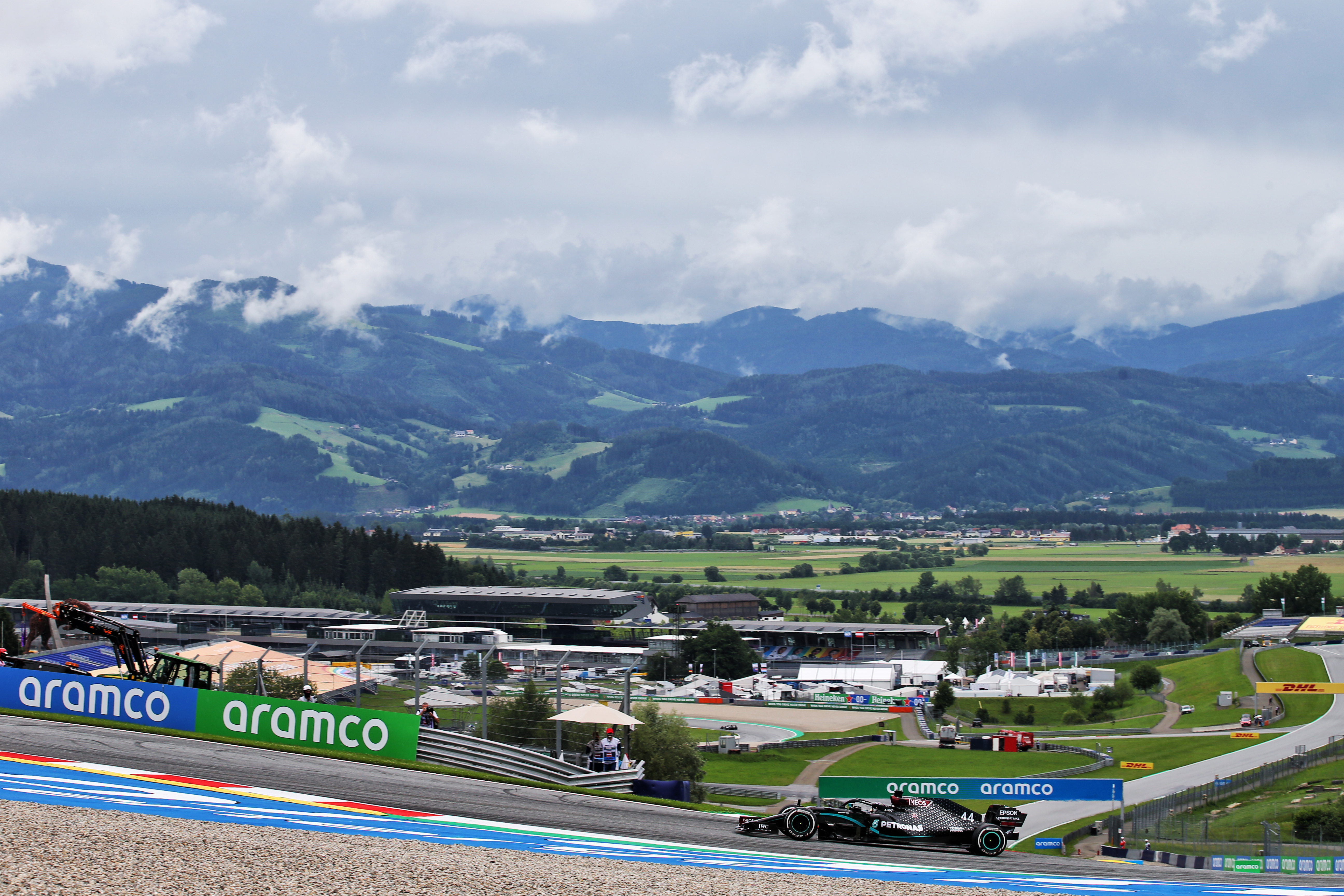 When Hamilton and Bottas proceeded to use it at various points over the two 90-minute practice sessions on Friday, we had the first opportunity to study the DAS in action.
From the beginning of FP1, it was being used by each driver on their outlaps ahead of short runs.
The most common use was on the long run up to Turn 3, and then downhill towards Turn 4. But it was not used exclusively there.
Hamilton used it on the approach to the penultimate corner in FP1, and in FP2 he even deployed it on the short run from Turn 4 to Turn 5, and while exiting the left-right chicane in the middle sector – again on an outlap, not at racing speed.
Bottas meanwhile completed most of an lap in FP1 with the system engaged.
Of course, we don't have a definitive answer because the team is not explicitly saying anything – why would it? But we are getting closer to the truth
The varied use of the system could be easily explained by both drivers simply getting back on top of it, and deploying it in different areas to get a better feel for that process.
It was evidently not 100% natural because at one point early in FP1, Hamilton only had it halfway deployed and had to ask his engineer if he had full range – and was obviously told he didn't.
That was not a big deal, and not a problem with the system getting stuck, it just indicated there was a bit of getting used to it again.
Of greater interest is the fact that when it came to the longer runs in FP2, the DAS system was not used. Hamilton completed a long stint on soft tyres without deploying it, and didn't use it on medium tyres afterwards either.
The Race understands that Mercedes has not changed anything in terms of how it uses the system.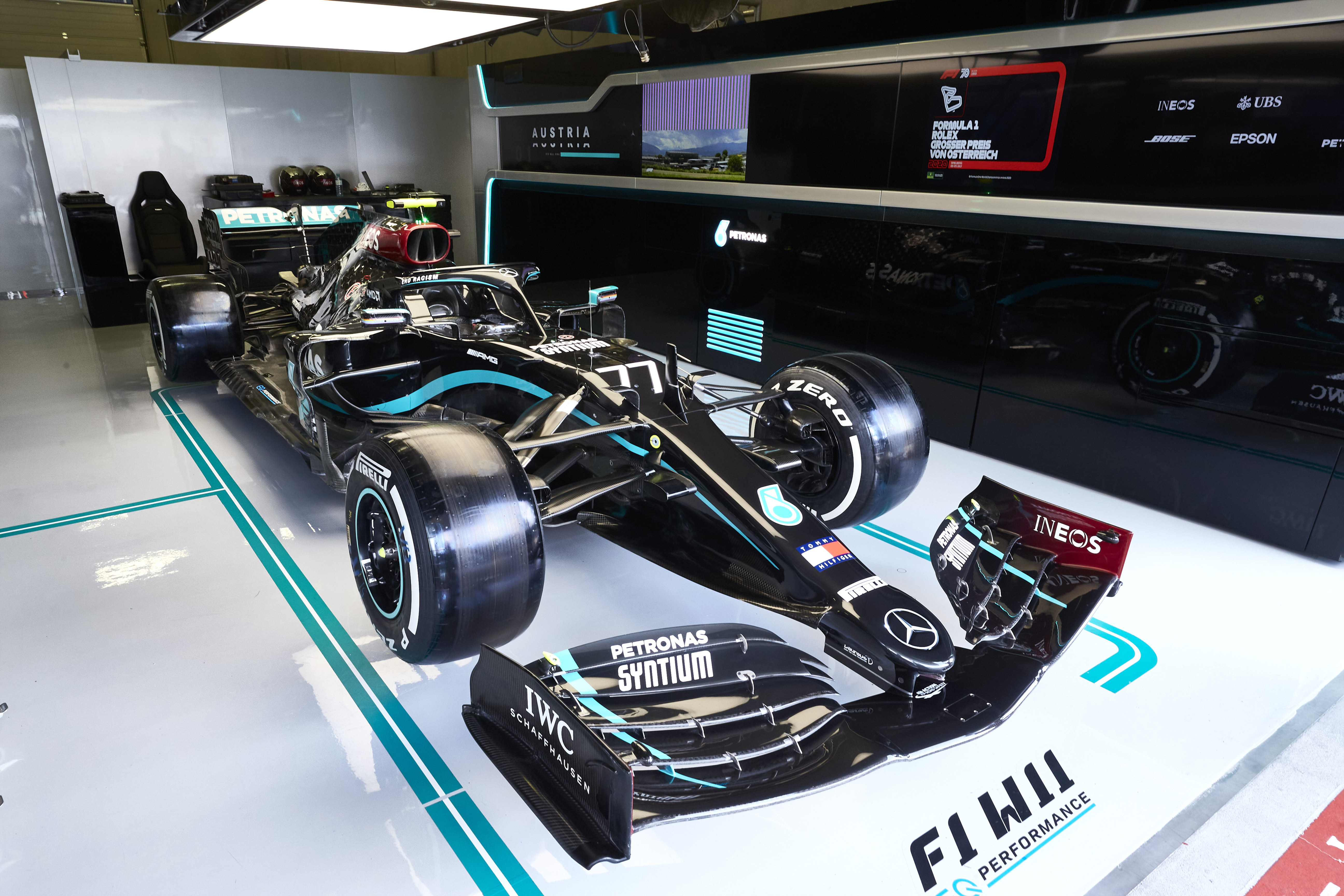 A clear interpretation of this is what we saw in practice is how Mercedes needs/plans to use the DAS.
That, combined with the way the DAS manipulates the front wheels, leads to the conclusion that it is a tyre-preparation tool, not something for tyre management over a stint.
This could be utilised in qualifying preparation laps and potentially at pressure moments of a race when front tyre temperature is critical – like the start, or in a safety car period.
Of course, we don't have a definitive answer because the team is not explicitly saying anything – why would it? But we are getting closer to the truth. Because we know it's in use in Austria, and for the first time we've seen the circumstances it's used in.
Come Saturday afternoon we may know for certain. If it's used ahead of FP3 qualifying simulations, then qualifying itself, it will underline the emerging hypothesis from Friday practice.
As for what it's worth? That's a question only Mercedes can answer for now. But it is evidently worth persevering with despite whatever weight penalty comes with the installation of such a system – and amid enduring suspicion.
Mercedes' expected 2020 title rival Red Bull launched a protest into the device following the completion of FP2.
"Well, we wait to see if it is fitted to their cars," Red Bull boss Christian Horner had said early during first practice at the Red Bull Ring on Friday.
"Obviously it's a complicated system, it's a clever system and we're after some clarifications from the FIA just on raising some questions about it."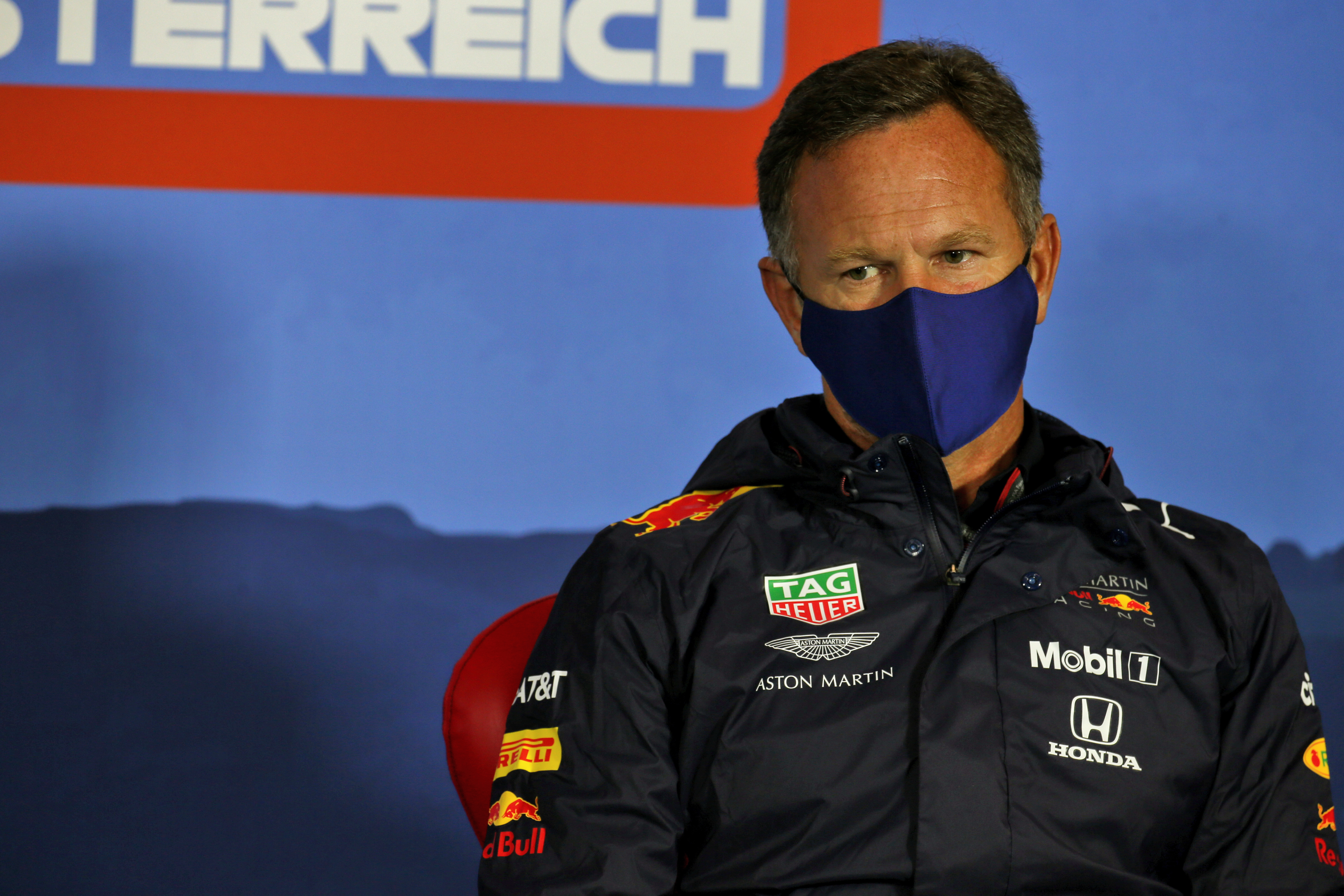 And almost at the same time, Horner was speaking, the DAS was being used on a Mercedes for the first time on a grand prix weekend.
Throughout the day, Horner's position became more concrete. He stressed he still has doubts about whether the system is legal given it exploits what he describes as "a fundamentally grey area", but admitted Red Bull could roll out its own version if it's convinced it is legal.
Then during FP2, ironically as Mercedes' use of DAS diminished, he added: "In situations like this the best thing is to address it via a protest.
"The reason to do it today is it feels like the fairest time in the weekend rather than waiting to after qualifying or the race."
Thus one of the biggest talking points in F1 back in February remains a major issue today.
The legality of the device is now with the stewards, but back in testing, Mercedes was convinced it was within the rules and said the FIA had long since been aware of its design intentions.
And if it gets the green light to keep using the DAS, we now have a much better idea of how and why.