Red Bull has formally protested Mercedes' dual-axis steering system following Friday practice at Formula 1's season-opening Austrian Grand Prix.
Questions have been asked about the legality of Mercedes' innovative system, which alters the toe angle of the front wheels by allowing the drivers to pull the steering wheel towards them, since it made its debut in pre-season testing.
Red Bull had reportedly threatened to protest the device in Australia before the race was cancelled.
In Austria on Friday, at the second attempt to start the season following the coronavirus pandemic's interruption, Red Bull dropped strong hints throughout that it would take action.
This has now been confirmed, with the team alleging both Mercedes cars breached Articles 3.8 and 10.2.3 in the second free practice session.
Article 3.8 relates to parts having aerodynamic influence on the car, and 10.2.3 relates to suspension geometry, specifically that "no adjustment may be made to any suspension system while the car is in motion".
Mercedes must report to the FIA stewards at 19.10 local time on Friday.
Lewis Hamilton and Valtteri Bottas set the fastest times in the second practice session at the Red Bull Ring.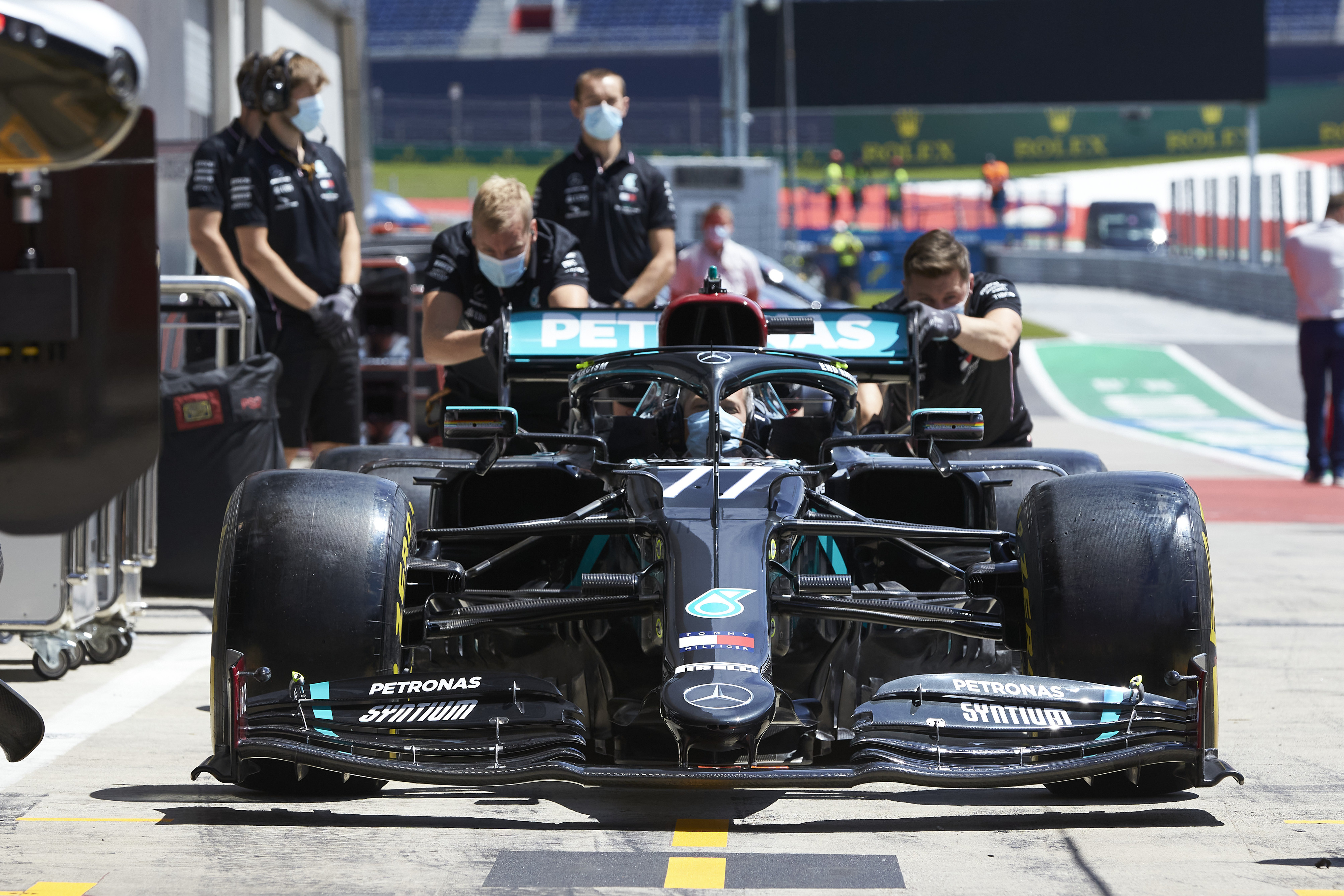 Mercedes has repeatedly stated its confidence that the device is legal and sought clarification from the FIA Technical Department before proceeding with the design.
It had previously had a lever-based system rejected by the governing body.
However, Red Bull – which has suggested it could use its own DAS if the device is definitely legal – says it's still a "grey area".
"But obviously we're keen just to get clarity on that system using the mechanisms that are available and getting it addressed quickly early in the weekend," Red Bull team boss Christian Horner said on Friday.
"We have a difference of opinion on the system. Its primary performance isn't to steer the car obviously, so, yes, of course there is a technical position that Mercedes will think one thing, our engineers think something else so in situations like this the best thing is to address it via a protest.
"The reason to do it today is it feels like the fairest time in the weekend rather than waiting to after qualifying or the race."
Though Mercedes had initial permission from the FIA Technical Department to proceed with its device for 2020, the DAS has been banned for 2021.
That remains the case even though mechanical components of this year's cars will be carried over for next season.