Mercedes' Lewis Hamilton topped the second Friday practice session for the Austrian Grand Prix, beating team-mate Valtteri Bottas to go fastest by a margin of 0.197 seconds.
Hamilton – who also went quickest in Friday morning's session – recorded a laptime of 1m04.304s to ensure a Mercedes walkover in the first official Formula 1 action of 2020 so far.
Early in the session, Hamilton was reported to have been afflicted by telemetry problems on his Mercedes – which meant he needed to return to the pits while the team rectified the issue.
This allowed Bottas to enjoy a brief spell on top of the timesheets, but he was quickly displaced by his team-mate as soon as Hamilton hit the track again at the Red Bull Ring.
One of Hamilton's faster times was deleted as a result of his exceeding track limits at Turn 10, but it made no difference with Hamilton already having recored a time quick enough to remain at the head of the field.
Hamilton and Bottas continued to occupy the top of the times as the field switched focus to race simulation running.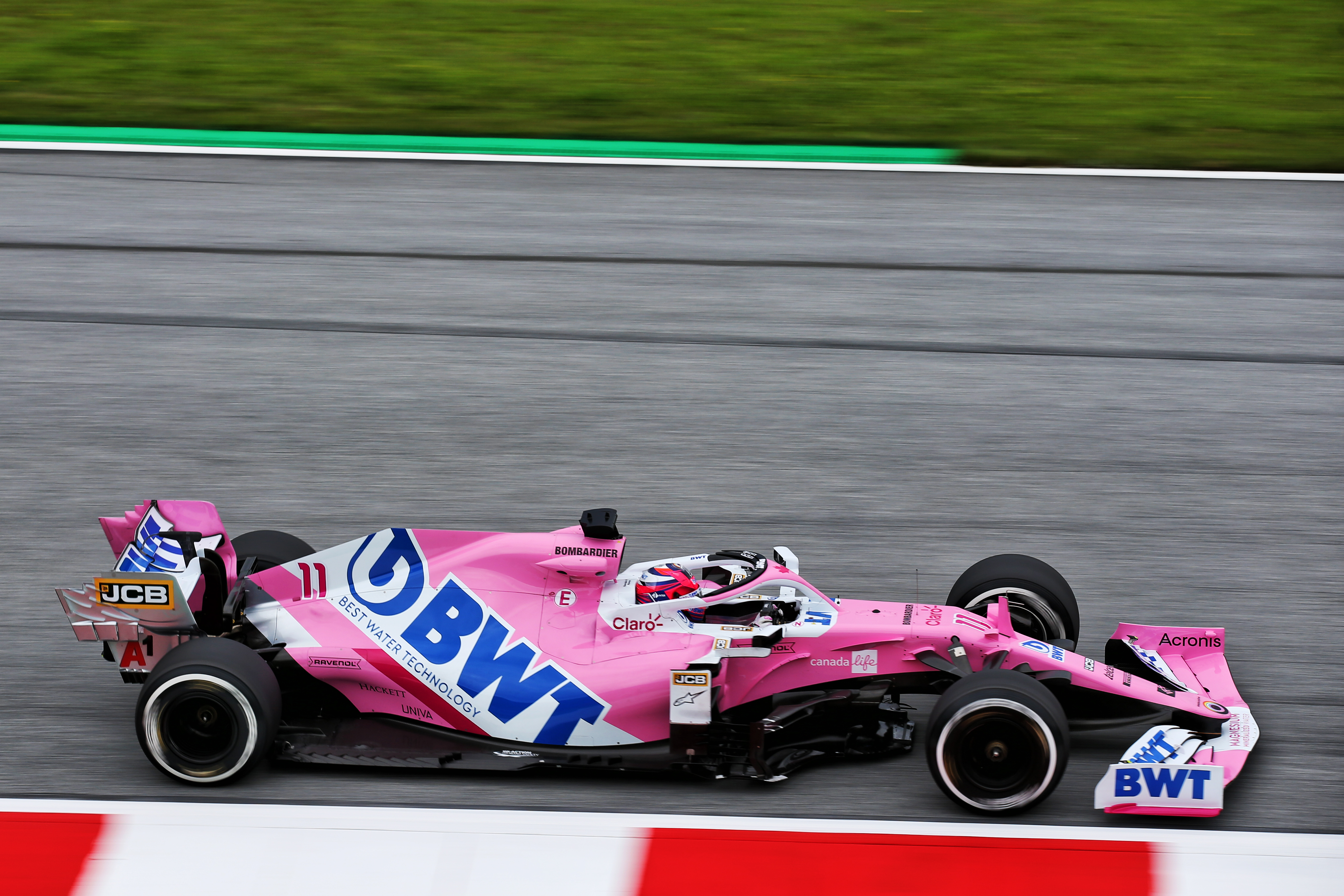 Sergio Perez, in his controversial 'pink Mercedes' Racing Point car, followed the Mercedes drivers in third, ahead of Ferrari's Sebastian Vettel and Renault's Daniel Ricciardo.
Lando Norris was the faster of the two McLaren drivers in sixth, while team-mate Carlos Sainz Jr struggled with a broken front wing that was damaged when he struck a kerb at Turn 5.
Sainz, who is contesting his final season for McLaren ahead of switching to Ferrari for 2021, ultimately finished the session in 10th.
Lance Stroll was seventh for Racing Point, followed by Red Bull's Max Verstappen – who suffered several spins through the session and damaged his front wing on a kerb on what should have been his best lap.
Charles Leclerc was ninth ahead of Sainz, with Renault's Esteban Ocon and AlphaTauri's Daniil Kvyat just missing out on the top 10 in 11th and 12th.
Red Bull's Alex Albon also suffered a spin, ending the session in 13th.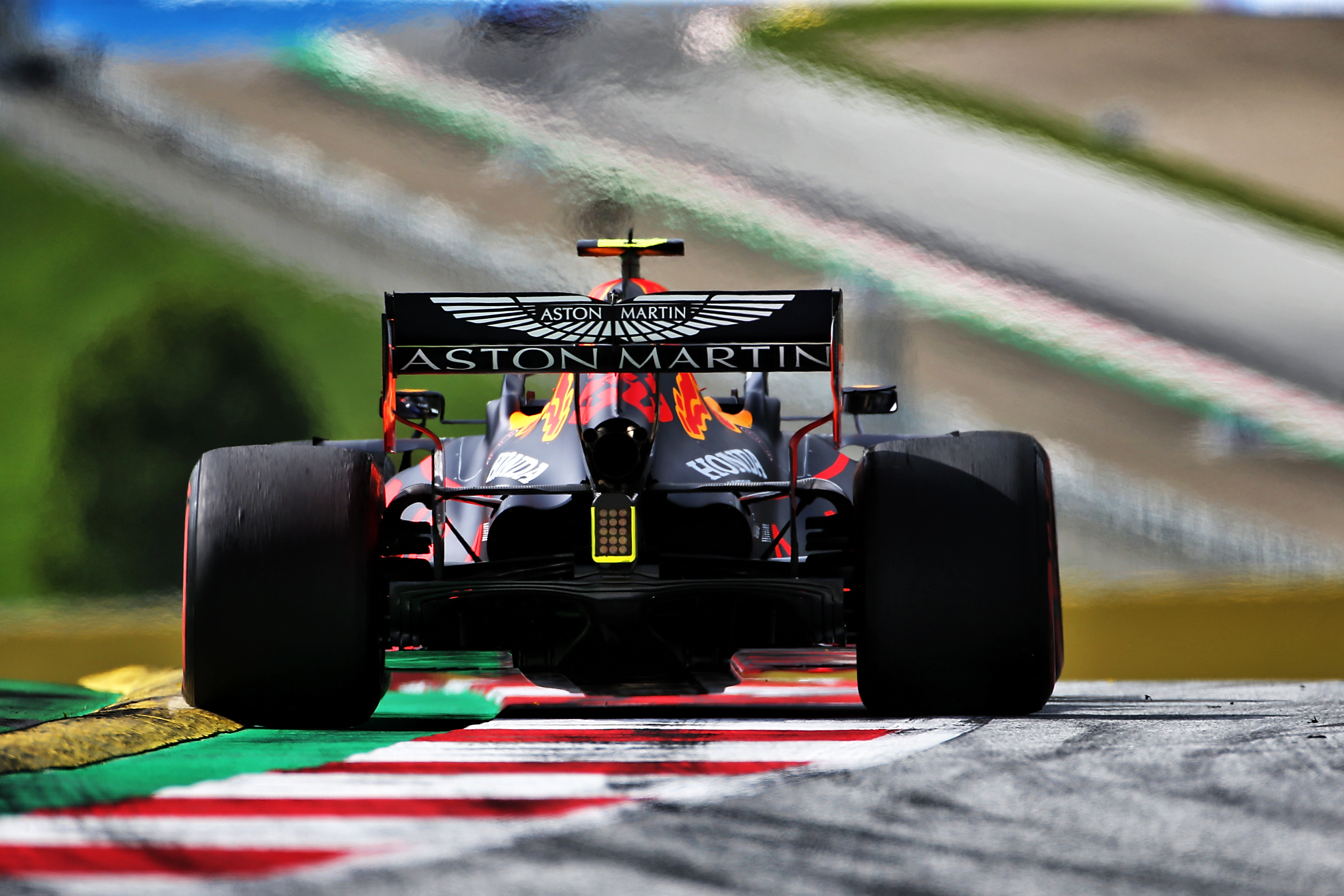 Antonio Giovinazzi finished in 14th, having taken a new Ferrari electronics system in his Alfa Romeo prior to the start of the session. He does not incur a grid penalty for the change.
Haas' Kevin Magnussen and Romain Grosjean were 15th and 16th respectively, with AlphaTauri's Pierre Gasly and Williams' George Russell coming up behind them in 17th and 18th.
Kimi Raikkonen and Nicholas Latifi – who is finally making his belated F1 debut for Williams – bought up the rear of the field in 19th and 20th.
Practice 2 Results
| Pos | Name | Car | Best Time | Gap Leader |
| --- | --- | --- | --- | --- |
| 1 | Lewis Hamilton | Mercedes | 1m04.304s | |
| 2 | Valtteri Bottas | Mercedes | 1m04.501s | +0.197s |
| 3 | Sergio Pérez | Racing Point-Mercedes | 1m04.945s | +0.641s |
| 4 | Sebastian Vettel | Ferrari | 1m04.961s | +0.657s |
| 5 | Daniel Ricciardo | Renault | 1m04.972s | +0.668s |
| 6 | Lando Norris | McLaren-Renault | 1m05.087s | +0.783s |
| 7 | Lance Stroll | Racing Point-Mercedes | 1m05.135s | +0.831s |
| 8 | Max Verstappen | Red Bull-Honda | 1m05.215s | +0.911s |
| 9 | Charles Leclerc | Ferrari | 1m05.298s | +0.994s |
| 10 | Carlos Sainz | McLaren-Renault | 1m05.352s | +1.048s |
| 11 | Esteban Ocon | Renault | 1m05.415s | +1.111s |
| 12 | Daniil Kvyat | AlphaTauri-Honda | 1m05.443s | +1.139s |
| 13 | Alex Albon | Red Bull-Honda | 1m05.453s | +1.149s |
| 14 | Antonio Giovinazzi | Alfa Romeo-Ferrari | 1m05.608s | +1.304s |
| 15 | Kevin Magnussen | Haas-Ferrari | 1m05.678s | +1.374s |
| 16 | Romain Grosjean | Haas-Ferrari | 1m05.908s | +1.604s |
| 17 | Pierre Gasly | AlphaTauri-Honda | 1m06.016s | +1.712s |
| 18 | George Russell | Williams-Mercedes | 1m06.125s | +1.821s |
| 19 | Kimi Räikkönen | Alfa Romeo-Ferrari | 1m06.278s | +1.974s |
| 20 | Nicholas Latifi | Williams-Mercedes | 1m07.124s | +2.82s |