Red Bull has heavily hinted it will lodge a protest against Mercedes' DAS system before the end of Friday practice at the Austrian Grand Prix, with team boss Christian Horner saying it would be 'fairer' to do it sooner.
Mercedes is convinced the system – under which drivers Lewis Hamilton and Valtteri Bottas manually push and pull the steering wheel forward and back to adjust the toe angle of the front wheels – is legal under Formula 1 regulations, having discussed it with the FIA after an initial version was rejected.
But Red Bull continues to have doubts. It admitted earlier on Friday that it was interested in trying the system for itself – if it was convinced it was legal.
Horner declined to confirm if Red Bull was actively protesting Mercedes today when asked by Sky Sports F1, saying he was "not sure if there's a protest been in yet. I haven't heard of that".
However, he strongly hinted that one was likely before the end of the day.
"But obviously we're keen just to get clarity on that system using the mechanisms that are available and getting it addressed quickly early in the weekend," Horner added.
"We have a difference of opinion on the system. Its primary performance isn't to steer car obviously so, yes, of course there is a technical position that Mercedes will think one thing, our engineers think something else so in situations like this the best thing is to address it via a protest.
"The reason to do it today is it feels like the fairest time in the weekend rather than waiting to after qualifying or the race."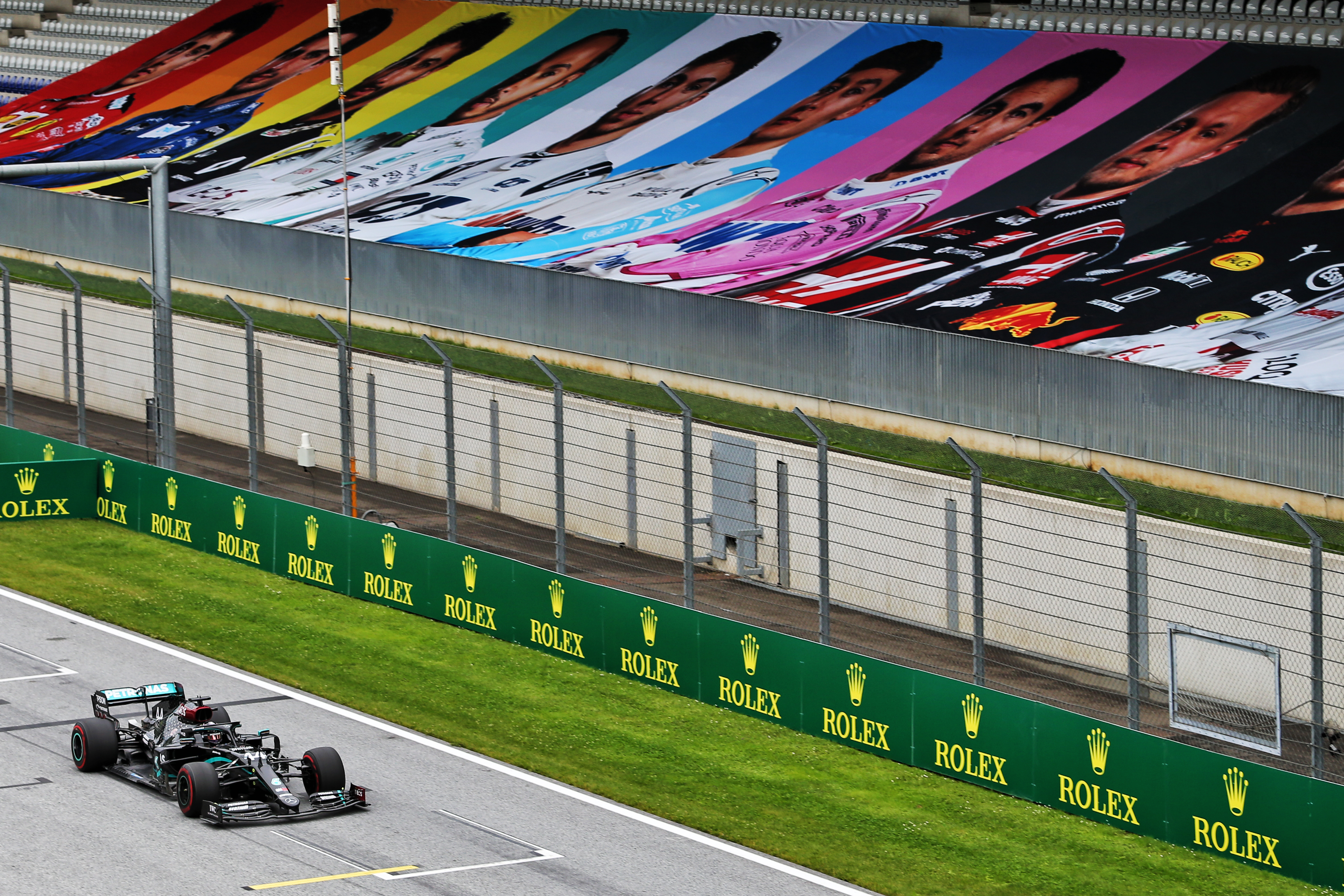 Mercedes team principal Toto Wolff said earlier on Friday that he "respected" Red Bull's position and that "clarification is always good", and acknowledged the likelihood that any protest would be lodged sooner rather than later.
"Against what you might expect, all the teams are aware we're in a sensitive situation with going racing, it's the first race and I think alongside [that] it's fair enough to seek clarification," said Wolff.
"On the other side we are aware that we don't want to end up with a big debate on Sunday night.
"So I think Christian's going to take the right actions."