Losing your lead driver is never a good thing, so McLaren will miss Carlos Sainz Jr when he heads to Ferrari at the end of this season.
It recruited the perfect replacement in proven race winner Daniel Riccardo, but even without getting the Australian's signature on a contract, McLaren would have been in good shape. After all, it arguably kept hold of its faster driver.
That might sound like a ridiculous claim given the level Sainz operated at in 2019, but faster neither means 'better', nor that that pace is unleashed consistently.
"Carlos improved quite a bit compared to what I saw when he was with Renault. I think he gained a lot of confidence coming into McLaren, probably felt a bit more like the leader" :: Lando Norris
There's no doubt Sainz had the better of Lando Norris in 2019, even if the final points tally – 96 to 49 – exaggerated the gap. Norris could not match the relentless excellence of Sainz, and why should he given it was his rookie campaign and the more experienced Spaniard set a sky-high bar?
But Norris produced a strong debut campaign during which his underlying speed shone through.
It's a one-dimensional view of racing to suggest lap time is everything, especially if you are only looking at peak pace rather than consistent speed repeatable lap after lap. But that ability to wring a stunning lap time out of a car is a pre-requisite for a top line performer, and Norris showed that in fits and starts.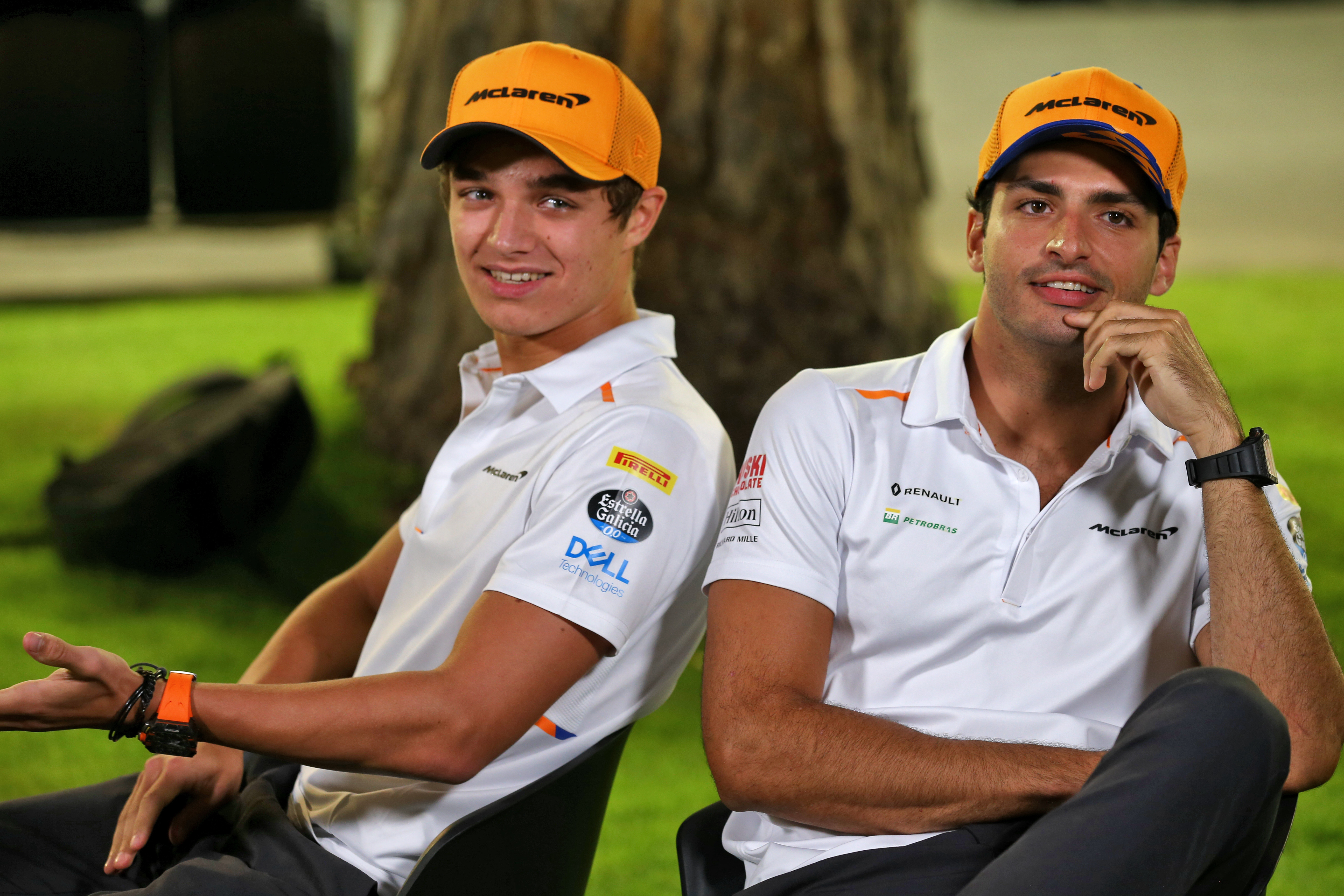 McLaren has therefore kept hold of a driver who at 20 is five years younger than Sainz (although shelf-life is hardly a factor there) and measured up well to a proven hand who had a four-season advantage in terms of F1 experience.
That Norris stacked up credibly compared to a future Ferrari driver is a big positive. And while both are still improving, inevitably there is a greater upside to come from someone coming off the back of their rookie season than someone with five campaigns already under their belt.
So on what basis can it be claimed Norris is quicker? When it comes to evaluating rookies, you have to look more at the peaks than the troughs. While a driver, as Sainz does, should be expected to string together their peaks and the focus is on their average level being as high as possible, newcomers can be cut a bit of slack.
'Potential' is a word laden with uncertainty and risk, so it remains to be seen how much of that Norris fulfils, but there were positive signs right from the start of the season, when he reached Q3 in Australia on debut.
In the qualifying head-to-head last year, Norris had the edge over Sainz by the narrowest of margins – 10 to 9 if you eliminate the cases where both didn't have at least a fair chance in qualifying. This is as near as makes no difference an even contest.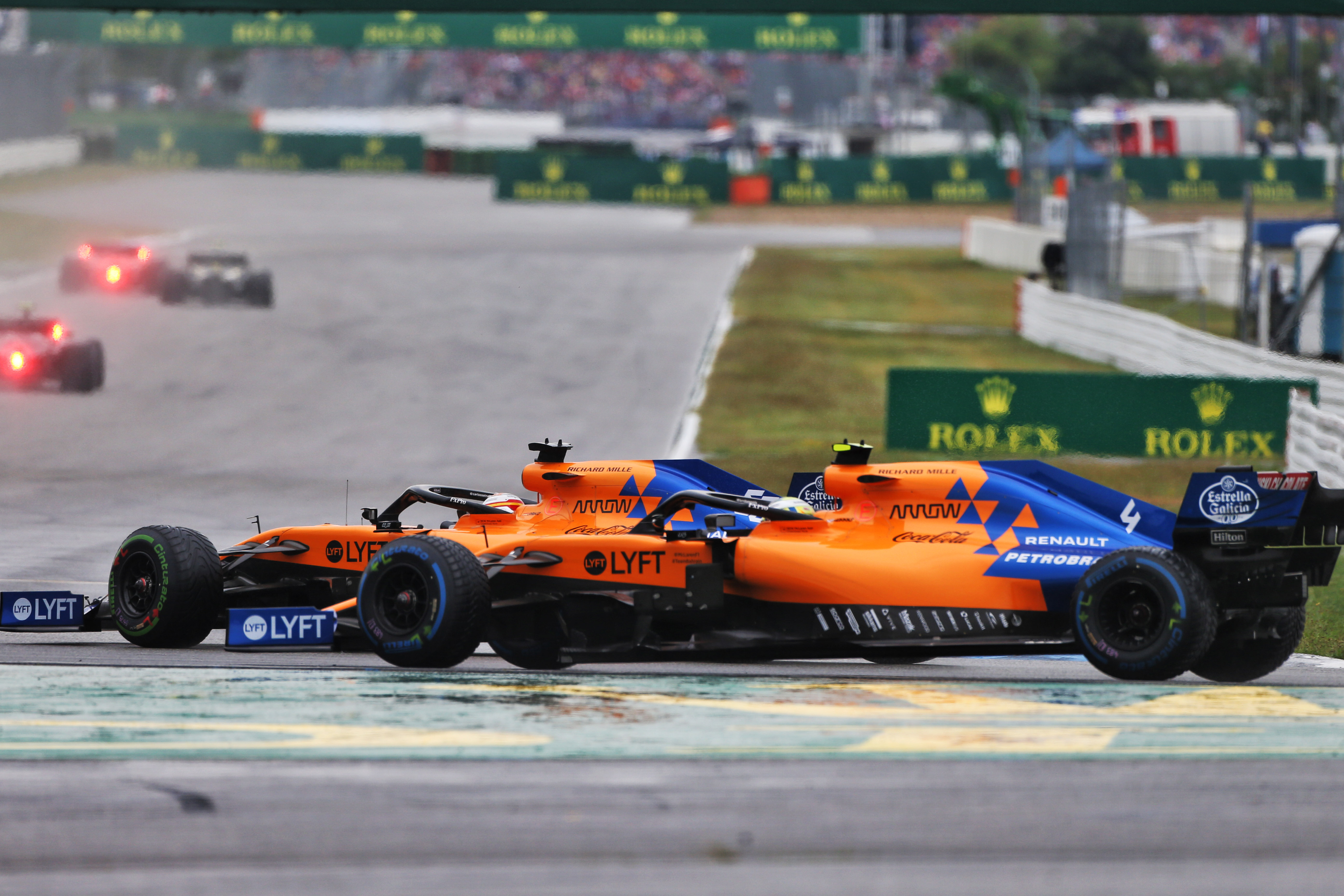 There are various different ways to slice and dice the pace comparison of the two in qualifying. If you knock out the occasions when a straight comparison wasn't possible, Sainz comes out of it just ahead but that doesn't factor for small errors such as Norris costing himself significant time in Singapore when he downshifted one time too many in a braking zone. But Norris also had a clear advantage prior to the end-of-season flyaway races, when Sainz subsequently outpaced him five times out of six.
It's no coincidence that this run happened at less familiar circuits – Norris had raced only at two of the six before and did outpace Sainz in the Abu Dhabi finale. The trend of a rookie is usually to get stronger as the season progresses.
This also reflects the relative strengths of the drivers. Norris is a driver happy to hustle a car, which was demonstrated by the way he drove the tricky McLaren in free practice sessions in 2018 less constrained by its limitations than Stoffel Vandoorne was.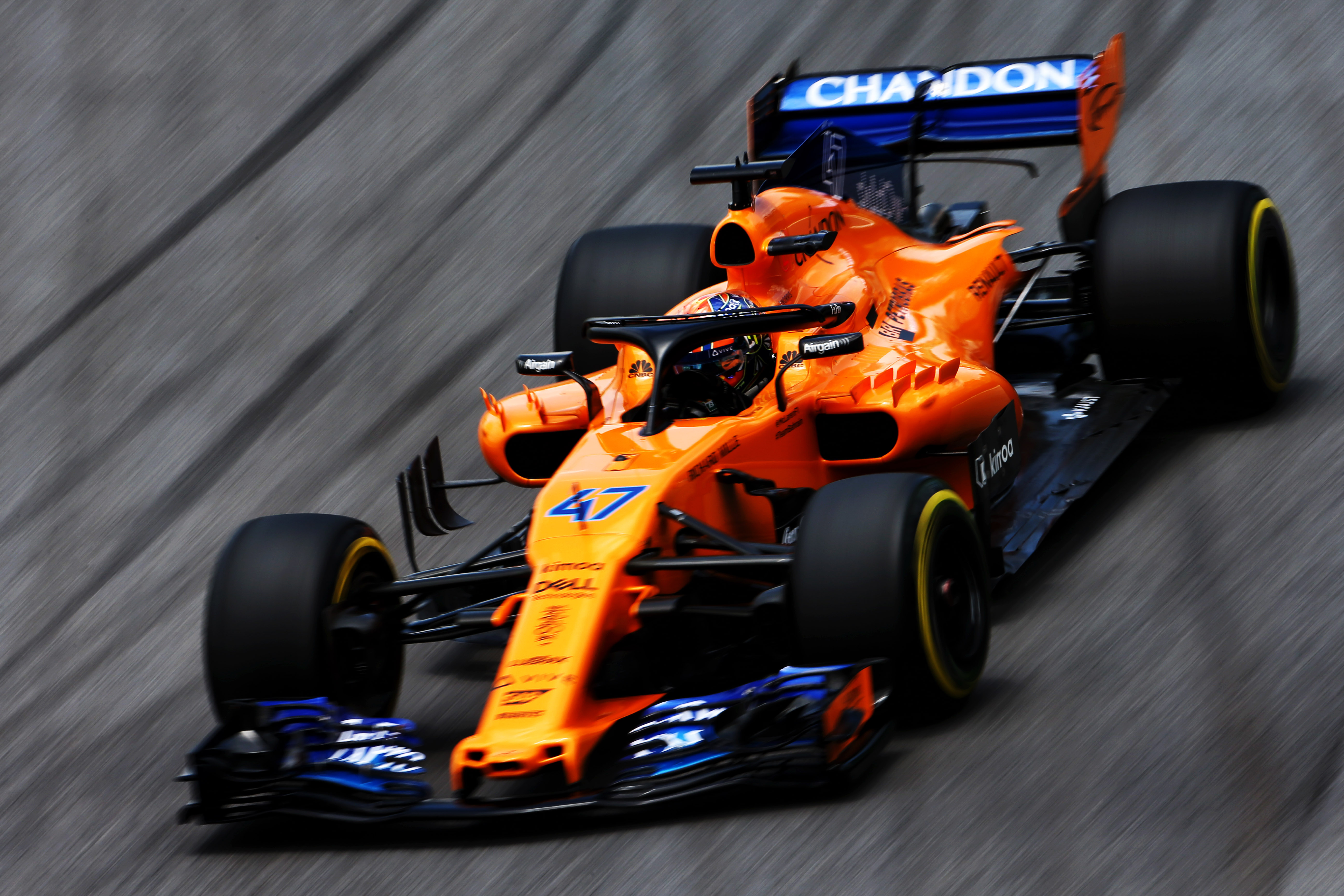 Sainz is at his best when he's got a stable, predictable rear that allows him to commit on turn in and carry the speed. The McLaren wasn't especially strong in this area at the start of the season and improved as the campaign went on, which also contributed to Sainz's late-season supremacy.
But assuming inexperience was the bigger contributor in that late-season form – and it could be that Sainz's performances reached an even-higher level – Norris has the chance to convert what was on paper a very slender qualifying battle 'victory' into a decisive one in 2020. If he can do that, he will have proved he is the faster McLaren driver, even if Sundays will present a broader challenge.
In races, it was no surprise Norris was a little less dependable. Sainz turned in some brilliant drives, with his charges from the back to eighth in Austria and third in Brazil the obvious standouts, although his Suzuka weekend where he took fifth after bossing the midfield and somehow holding off Charles Leclerc was also outstanding.
But Norris also excelled regularly. He 'won' the Class B battle in Bahrain, Austria and Singapore, and only lost a superb fifth place in Belgium to a last-lap engine failure.
He also made some mistakes, notably letting himself be mugged for seventh place by Sergio Perez on the last lap of the Abu Dhabi Grand Prix. That was at the last realistic overtaking opportunity having nursed his tyres in a marathon stint, suggesting he prematurely believed the job was done. Encouragingly, he repeatedly criticised his own inattentiveness in post-race interviews – always a sign of a driven self-improver.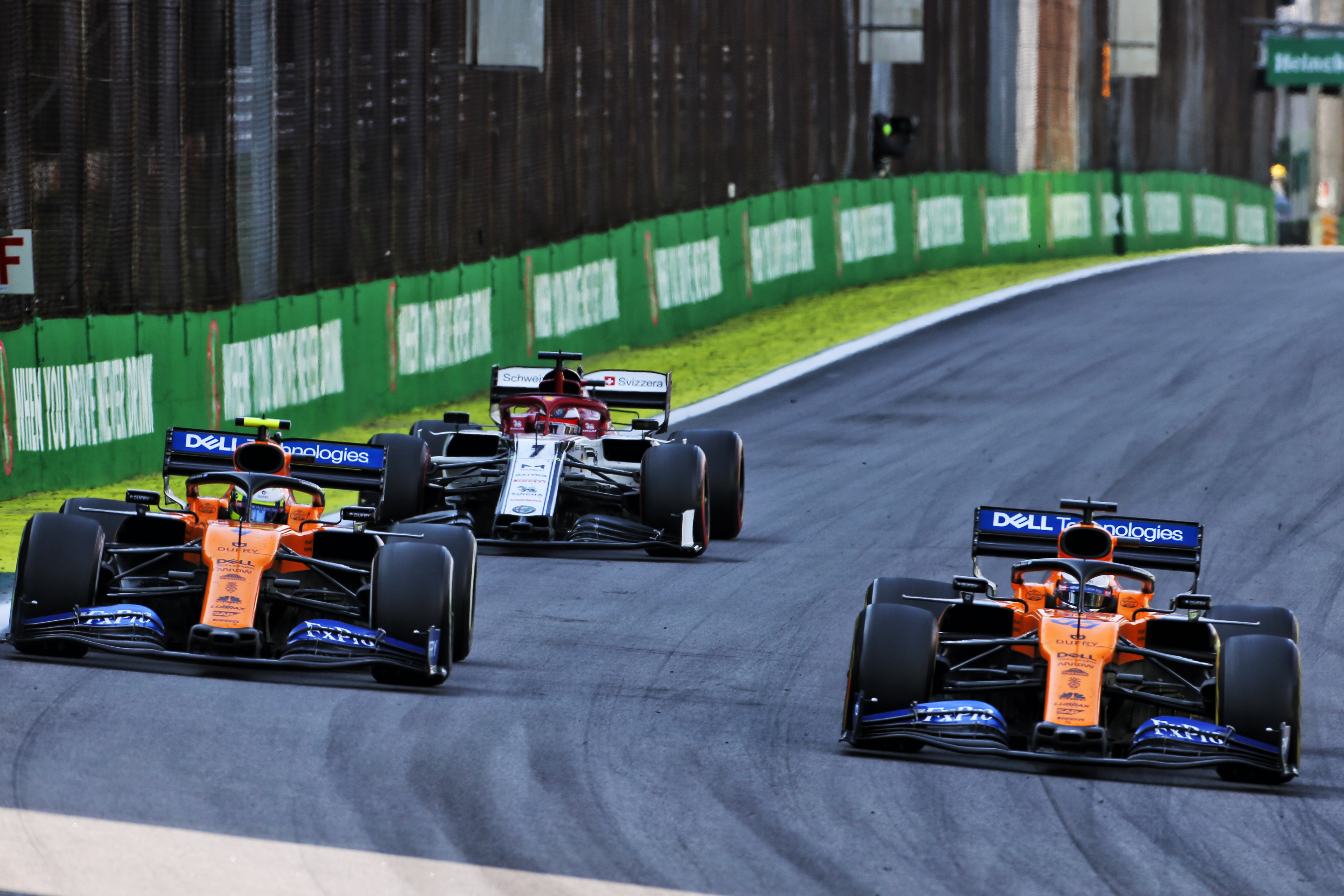 With his first season now a distant memory, Norris needs to prove that he's learned those lessons and up the consistency. He must put himself on the firmest possible ground in the team ahead of Ricciardo's arrival and will know the best way to do this will be to take a big step forward. If he can join the dots of his impressive peaks of performance then he can effectively make it 'his' team that Ricciardo is coming into by getting onto a comparable level to Sainz.
That doesn't mean Norris should risk making his relationship with Sainz destructive, far from it. He must learn everything he possibly can from Sainz and make good on the potential he showed last year. It's a lot to ask him to beat Sainz over the course of the season in his sophomore year, but it's not out of the question and he should at least be closer.
Impressive rookie seasons are one thing, the difficult second season is another challenge entirely
Norris is taking the challenge seriously. He recognises the value of Sainz as a barometer of his progress and no doubt is heading into the season aiming not just to match, but to beat him. Drivers always want to beat their team-mate, after all.
"Some of it is just a natural progression, going into your second year picking up things from the previous year," says Norris of his approach to improving this year. "Some of them are things I genuinely need to work on and improve – he [Sainz] did it better, therefore I need to do it better.
"All the other bits are just experience. When I put it together, I'm confident I can go out and do a better job straightaway. But Carlos drove extremely well last year and this year is going to be driving again very well.
"He improved quite a bit as a driver, compared to what I saw in the previous year when he was with Renault. So I think he gained a lot of confidence coming into McLaren, probably felt a bit more like the leader after having four years of experience coming into McLaren.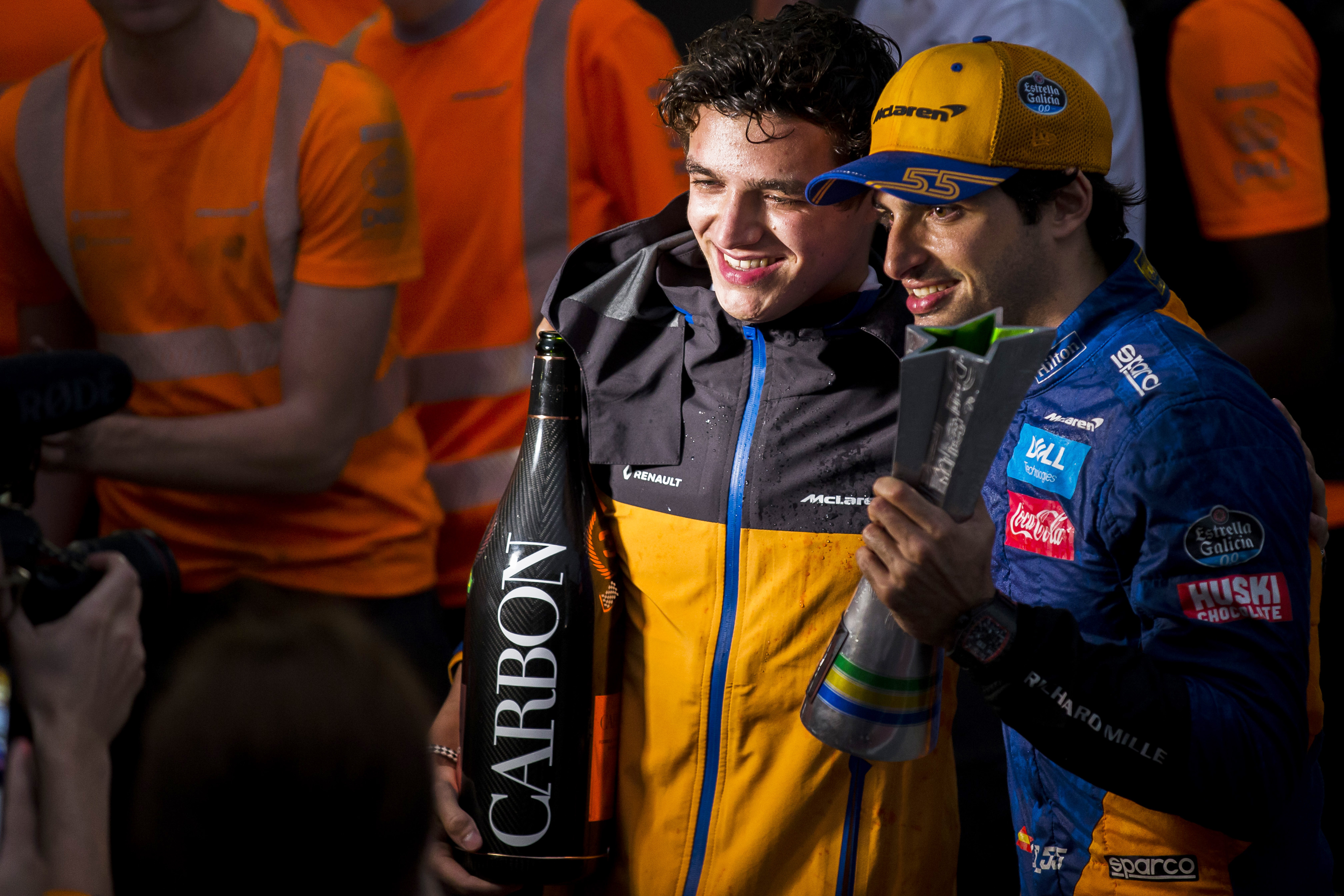 "I think it put him in a very good place and he did a very good job. He drove very well and it was really good for me to learn from him.
"But at the same time there's things I can do slightly better and I need to make sure I still put all of it together and not just try and focus on him or one thing, and make sure when we get to when it counts I put everything together."
McLaren knows how good Norris is. Its analysis showed both he and Sainz were within a tenth on ultimate pace, so there's no doubt he can evolve to perform at least at the same level as his team-mate. He will be expected to do so this year and while the team will not do anything to hold Sainz back, everyone there would be delighted to see the driver they are losing under intense pressure from the one who is staying.
If he does that, it should not come as a surprise. Norris came into F1 off the back of a superb junior career, but perhaps Sainz's form and the fact Norris didn't win the Formula 2 title took a touch of the lustre off his reputation.
Despite McLaren's problems off-track, Norris now has the means, motive and opportunity to confirm that he's a driver with the ability to emerge as a grand prix winner. Sainz's departure at the end of the year, McLaren's strength as a midfield contender and the valuable experience banked in 2019 means he has everything he needs to kick on and prove that he can fill the gap Sainz leaves.
It's down to Norris to show that he can convert that potential. After all, impressive rookie seasons are one thing, the difficult second season is another challenge entirely. If he can measure up to the standards set by the superb Sainz, then McLaren's 2021 driver line-up will be stellar.