Sky Sports F1 duo Martin Brundle and Johnny Hebert expect the Ferrari driver to have a strong season in 2020 now the weight of expectation has been removed
Sebastian Vettel knows he's out of Ferrari before the 2020 Formula 1 season has even begun. But while some expect Vettel to see out his time with that team quietly as Charles Leclerc's support act, Sky Sports F1 commentator Martin Brundle is among those who expect him to recapture some of his old magic – tipping him "to fly".
Brundle, who started 158 grands prix from 1984-1996, has commentated on the vast majority of Vettel's F1 races. He expects Vettel to thrive now he's freed from carrying the pressure of Ferrari on his shoulders after leading the team from 2015, especially given the 32-year-old has a record of not abiding by team orders he doesn't agree with.
"I think Vettel will fly, to be honest," says Brundle when asked about Vettel's prospects by The Race.
"In the past, he's given very little attention to team orders with [Mark] Webber at Red Bull and Leclerc at Ferrari, so he will have no interest in that. He will be driving for himself.
"I think he'll be mighty. I don't think he's lost any speed, but he might have lost a little bit of judgement in close combat, so it's going to be fascinating. Clearly, Ferrari will favour their man for the future, Leclerc, but then many would say they did last year anyway."
Despite the ending of the partnership between Vettel and Ferrari being presented as a failure to reach agreement, he was never offered a deal, Vettel now starts the campaign knowing he's heading for the exit door, which would not have been the case had the season started as originally scheduled.
Brundle has experienced seeing out a season with a team that has decided not to retain his services during his career, notably at Benetton in 1992 (pictured below). Then, he partnered Michael Schumacher and the team took a relatively early decision to release him at the end of the season, only for Brundle to perform strongly in the second half of the year.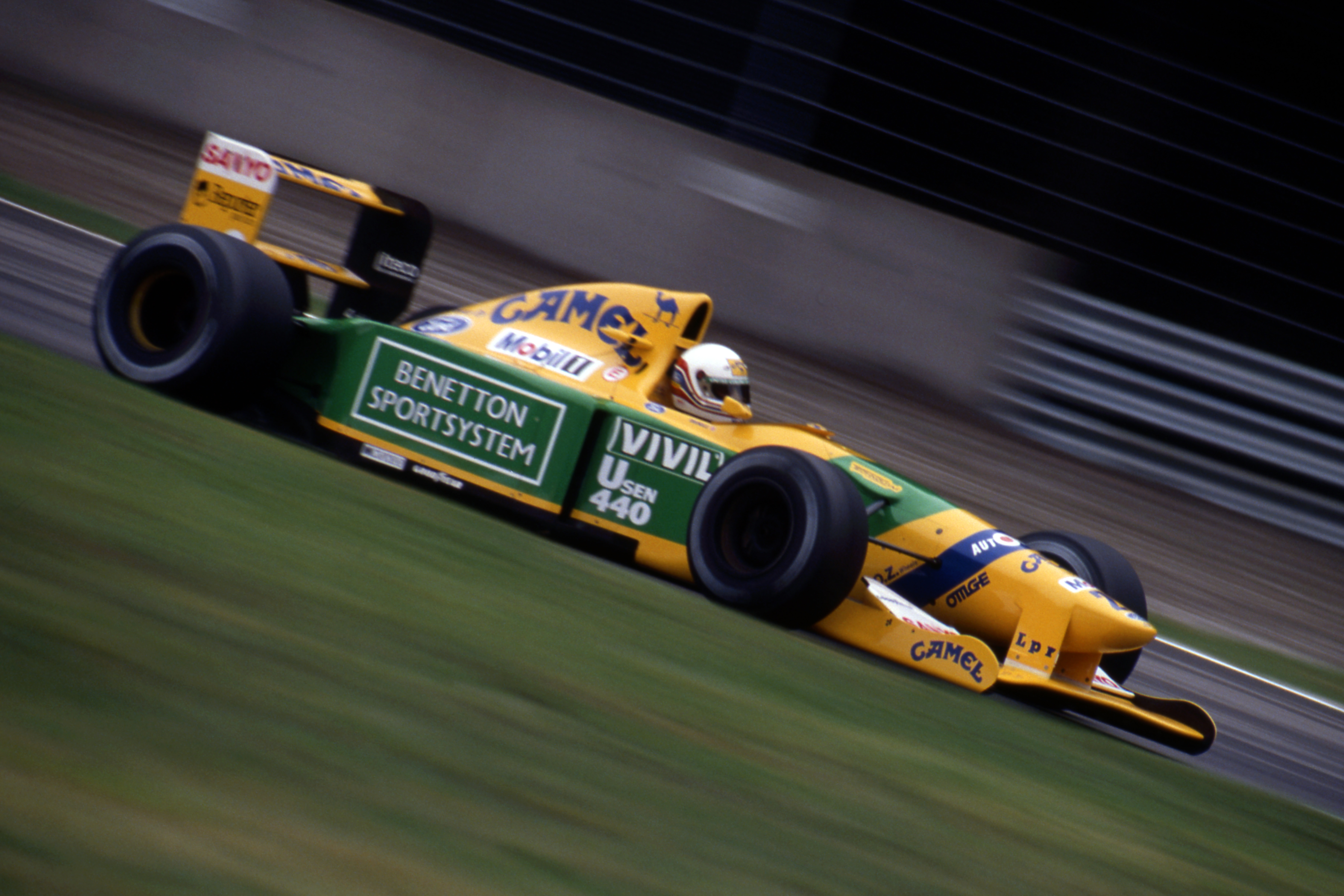 He says that such a situation does create an unusual atmosphere inside the team, which Vettel will have to deal with in 2020 throughout the year given the late start to the season.
"What's really bizarre about this year is this has all happened before the season starts, effectively," says Brundle. "Normally, we would find out about these kind of moves two-thirds of the way through the season.
"You walk into the garage and you're a bit persona non grata because they don't want you to know anything for the following year. It's just the little things – people look down, people look away, you're on an exit route.
"When you first join a team, you turn up at the factory and it's always exciting. Everybody's pleased to see you and It's all about potential, it's all about the future.
"When you're on an exit route, then it's just slightly uncomfortable and you've got to wade through that. The fact that the races are coming thick and fast will help in that respect."
Although he expects Vettel to give it his all this season, Brundle is uncertain of where the future might lie for him. Vettel has revealed nothing about his next moves, stating only that he needs to consider what is important to him.
With opportunities with Mercedes and Red Bull looking desperately unlikely, he would have to drop into the midfield to continue to race in F1 2021 – although a sabbatical has also been suggested as a possibility.
Brundle's former F1 rival, and fellow Sky Sports F1 pundit, Johnny Herbert also expects Vettel to perform well this season, but is also unsure what the four-time world champion's long-term plans are.
"It's probably not a bad position to be in because he's got no pressure on his shoulders, which I think was always part of the problem," says Herbert, who won three grands prix during his 160-race F1 career.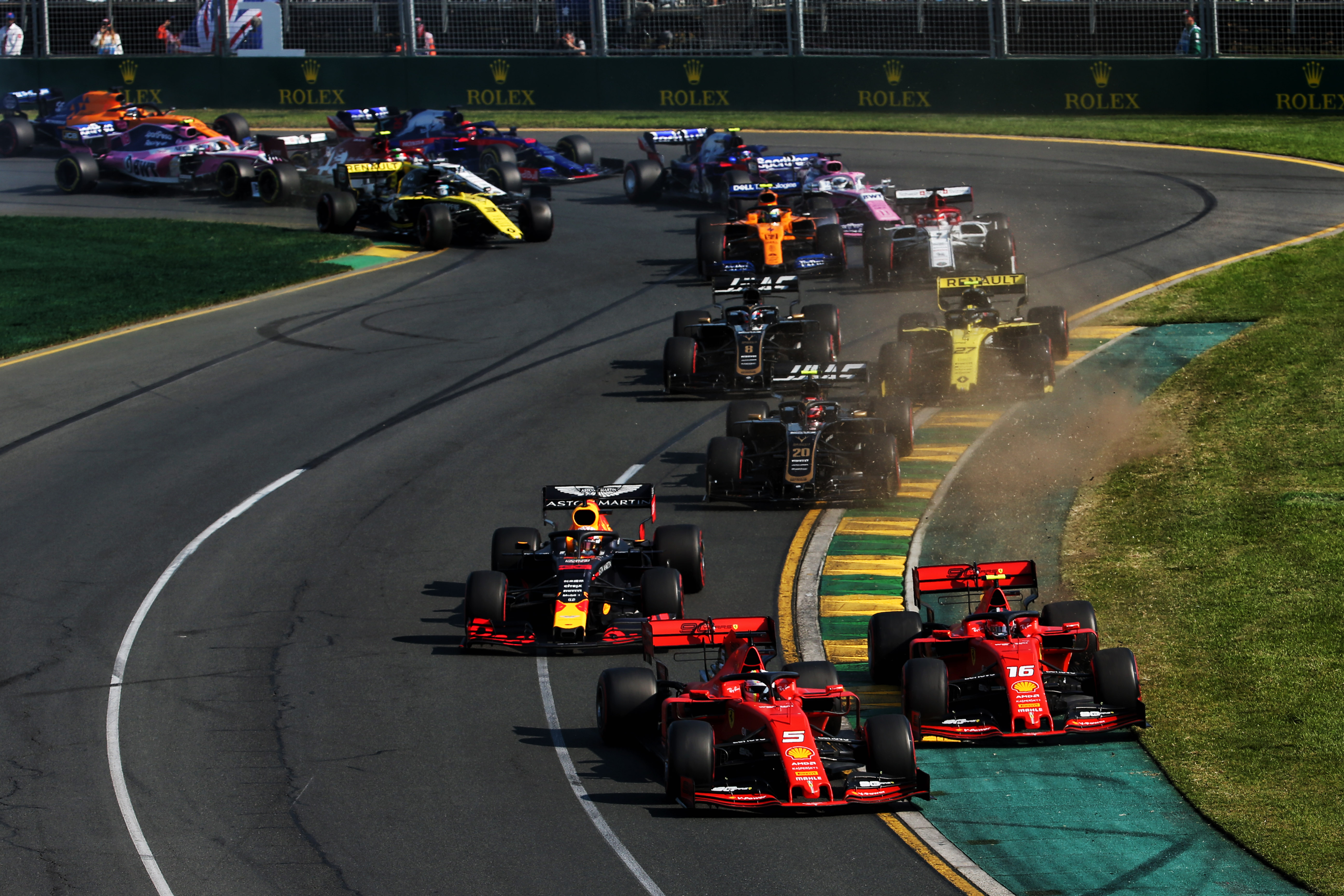 "Lewis [Hamilton] has no pressure on his shoulders. That was the guy [Vettel] was battling for race wins and world championship and he seemed to have Ferrari on his shoulders, the tifosi on his shoulders and Italy on his shoulders on his shoulders. Now that's gone.
"I like Sebastian, as a driver, I like his little edginess that he's got. As a racing driver, you always want to do the best job that you possibly can. There's always going to be a chance of race wins if you're in a Ferrari, so that motivation is always going to be there. If he hadn't got that motivation, I think he would have walked away anyway – 'well I'm not going to be here for next year, right, that's it, I'm off'.
"So obviously there is still some passion there. You see it Fernando [Alonso], he's been away for a couple of years, he still wants to come back, he's still got that passion to want to be in an F1 car – whether we'll see that I don't know.
"Now, where Sebastian wants to put himself in the future is it at home with the family, or it is in the cockpit of a Formula 1 car? I'd be very surprised that he would walk away from the sport if there wasn't an opportunity that would give him that chance of winning another championship.
"I think he's so passionate wanting to win that world championship in another team, which is what his friend Michael Schumacher was able to do with Ferrari, it hasn't quite happened. Is he going to give up on that? You would think his best opportunities have probably gone, but as a racing driver, like Fernando, you keep on going, you keep on dreaming. So far, I haven't seen anything that says to me he's done."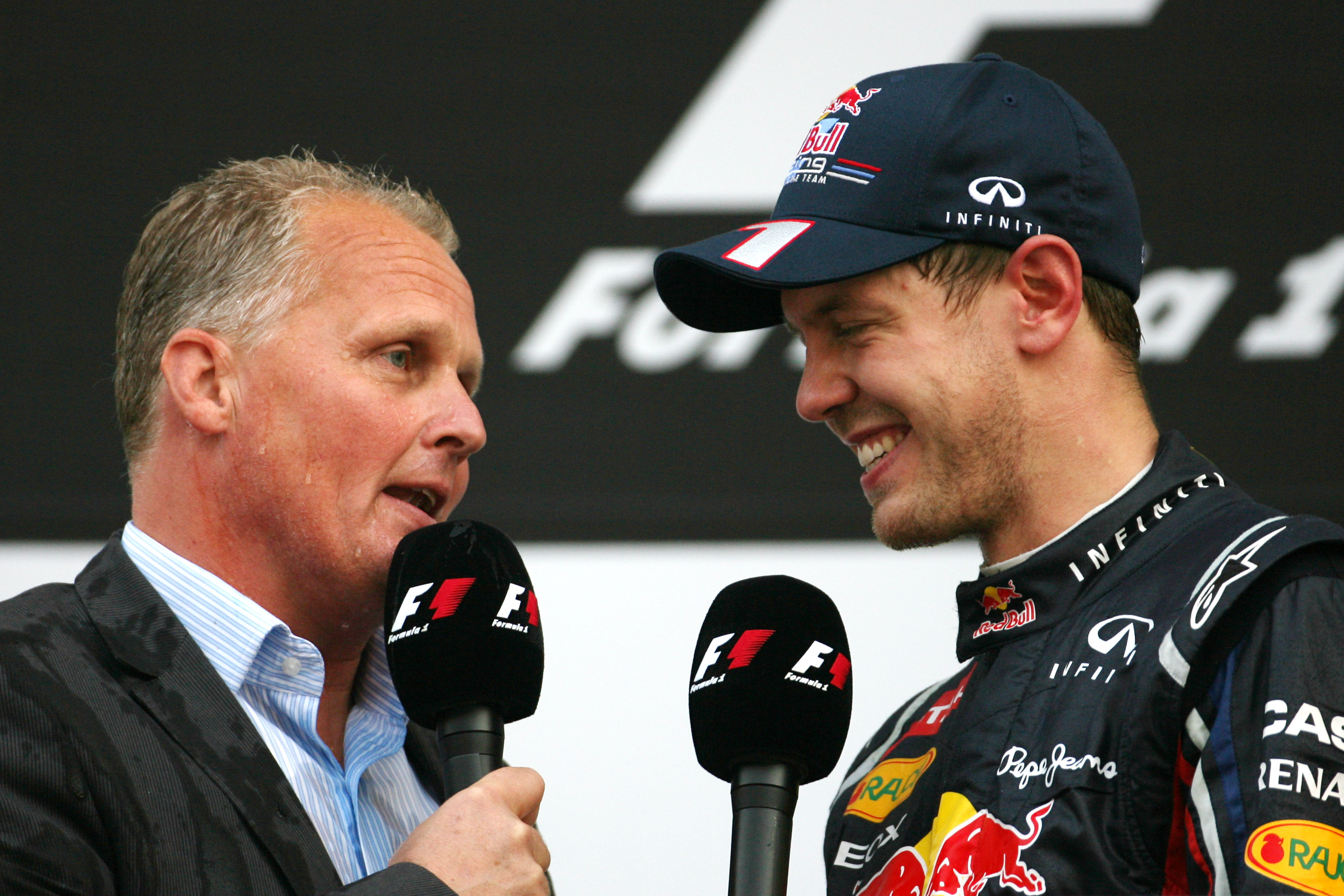 Herbert says he has seen no signs that Vettel is losing his edge. He suggests the first aspect of a driver's game that suffers is qualifying pace.
Although Leclerc had the better of Vettel in 2019, during the closing stages of the season they were closely matched on Saturdays.
He believes that Vettel's motivation will be a key part of the decision whether or not to continue and that there's no reason he cannot should he want to.
"I was quite lucky, because I made my decision when I was at Jaguar at Monaco, more or less, that I was leaving so I did it fairly quickly," says Herbert of his decision to retire from F1 at the end of 2000.
"Fernando is the interesting one because he's always wanted to keep on going, even in going to McLaren when it was not really in a position to win races and hope that it will come back to those winning ways, which it didn't.
"Sebastian is in a very similar position but it's the motivation and that difficult of when to say time's up. It is very, very hard.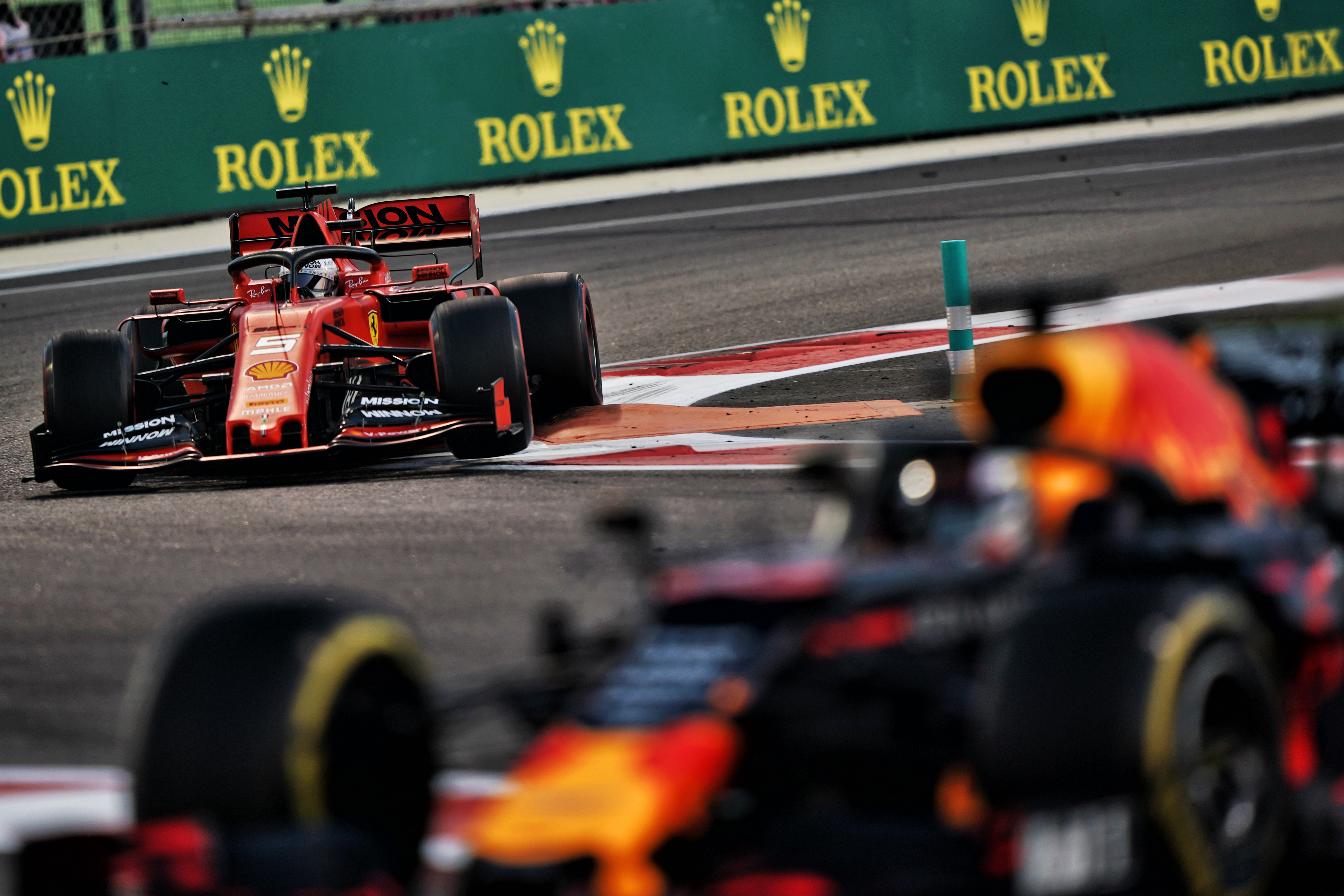 "You should be able to know if you are still getting the best out of yourself. The only thing from my side that I noticed I lost, and it probably wasn't always the best side of my driving after the accident [in Formula 3000 in 1988], was qualifying. Racecraft, as you see with Fernando, doesn't disappear.
"I don't think that's gone away with Sebastian. We've had those silly incidents with Charles Leclerc, for example, which mystifies me why they've happened. Is that all that pressure that's going on within the team? I don't know.
"But only he will know if he's actually driving better. You've got to be driving better than you have ever done before and if he doesn't feel that, then I think that's time to stop.
"Someone like Lewis I think still feels that hasn't peaked, he almost tells us that he's driving at the best and we don't really get that from Sebastian. Does that that mean that he's recognised it? Possibly, I don't know. But only he will know what his performance are like."
Watch every race live on Sky Sports F1 and NOWTV from July 5