If there's one thing Formula 1's three eras of dominance in the current century – Michael Schumacher at Ferrari, Sebastian Vettel at Red Bull, Lewis Hamilton at Mercedes – have re-affirmed for the championship's upper echelon, it's that having a focal point 'franchise' driver is a tried and tested path to success.
And all of F1's top tier now have their marquee drivers. Ferrari has bet all-in on Charles Leclerc with a deal that runs through 2024; Red Bull has long become the house of Max Verstappen, and while Hamilton's current Mercedes deal runs out at the end of the year he is widely expected to continue to lead the outfit.
Those top three teams are who Renault wants to be fighting with, and in that context the impending departure of its own marquee driver Daniel Ricciardo, a statement signing in 2018 on huge wages, is a blow. In theory it should leave Renault scrambling to find a star replacement and throwing money at your Fernando Alonsos and Sebastian Vettels.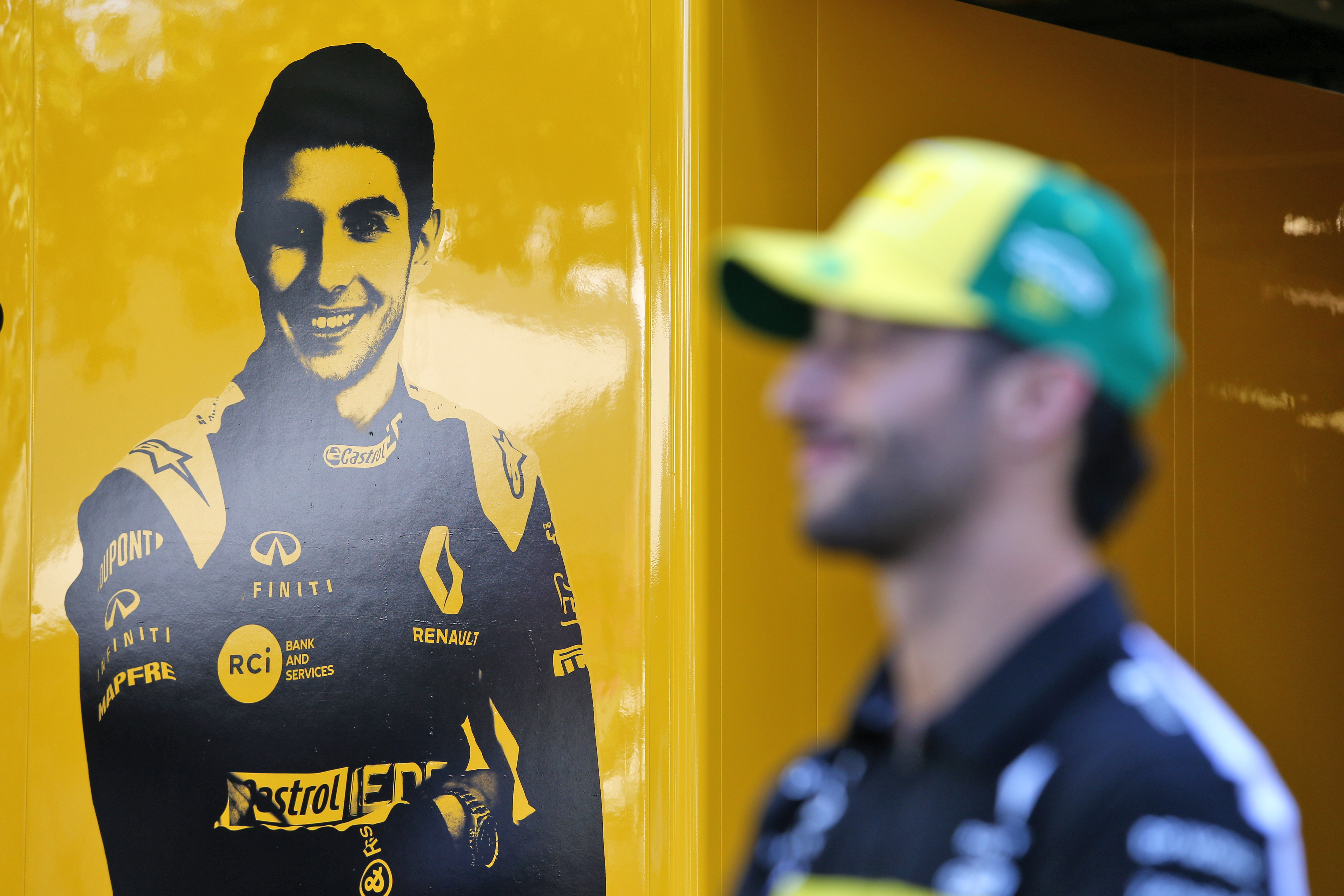 However, it's not that simple. Sure, no F1 team would be made worse by adding an Alonso or Vettel, but if Renault needs a driver to build around, it should look no further than its current line-up.
During his year out of F1, it was easy to forget just how high Esteban Ocon's ceiling of potential looked during his two-and-a-half seasons in grand prix racing and junior career before that. But it is clear that he belongs to that same crop of young drivers that is about to take over F1.
This is a driver who regularly fought against Verstappen and Leclerc in karting, who has been part of two separate F1 teams' junior programmes despite never having had an abundance of budget. Like Leclerc and George Russell, this is somebody who signed off from their junior career with back-to-back titles, achieved in European F3 and GP3.
And though it was Verstappen, not Ocon, who secured an immediate F1 graduation on the basis of that 2014 European F3 season, Ocon's run to the championship was thoroughly convincing. He was, of course, part of the dominant Prema team's line-up, but so were three others – and he scored more points than all of them combined.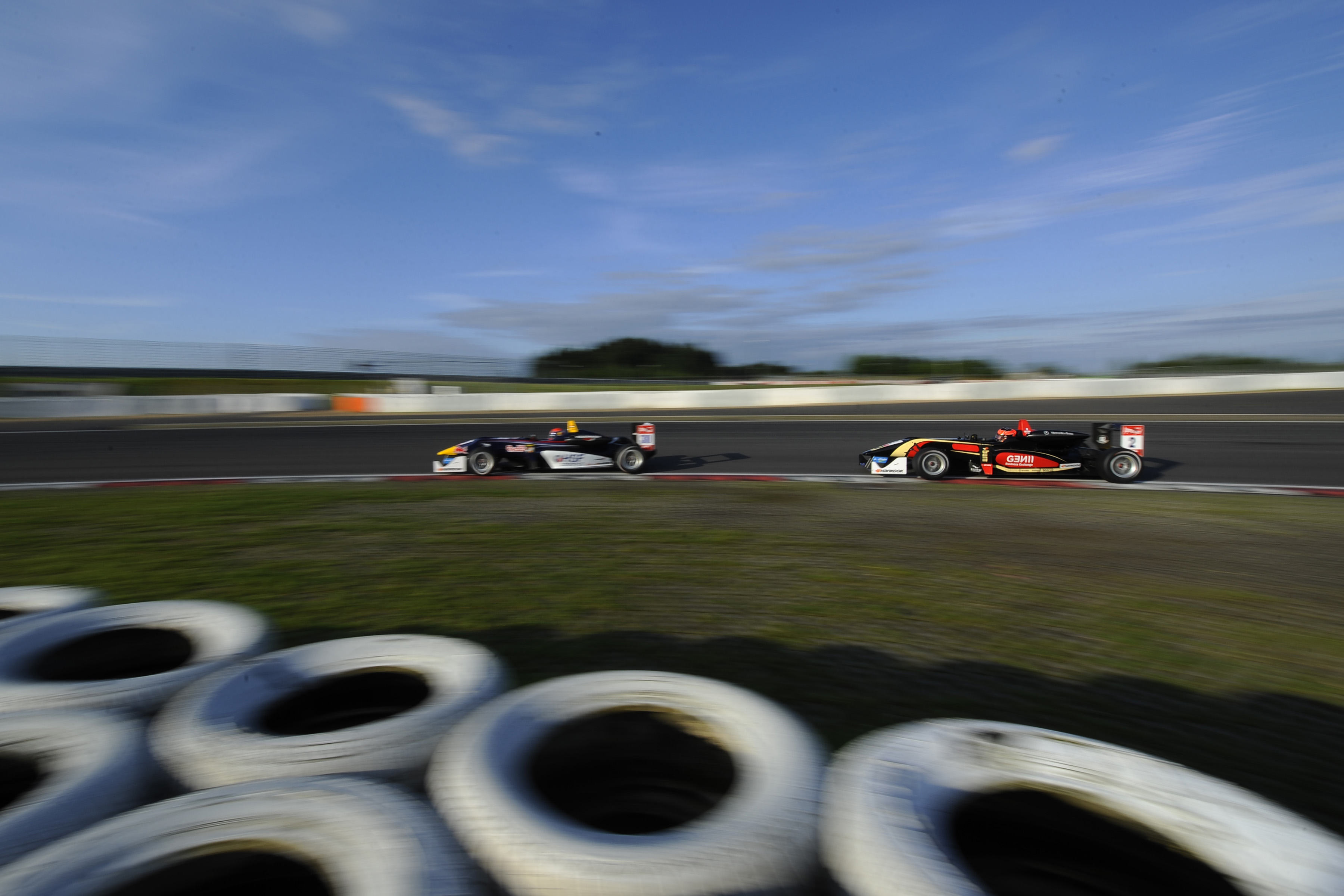 In GP3, he racked up nine second-place finishes in a row – a stat that sounds not so impressive at first until you remember that's a series that uses a reverse-grid format for half of its races.
Once promoted to F1, he showed well against Pascal Wehrlein in a half-season for Manor, and ran neck-and-neck – sometimes too close – with the vastly more experienced Sergio Perez at Force India.
While Perez retained a slight edge in race trim throughout their two-year stint together, the Mexican being renowned for his tyre mastery, there was no denying Ocon turned the tide when it came to single-lap pace.
Sure, he didn't do it as swiftly as, say, Leclerc had against Ericsson, but the trend was clear – a 0.085s adjusted average deficit to Perez in relevant qualifying match-ups in 2017 was followed by a 0.138s advantage by the same metric the year after, while measures to account for outliers or give a bigger weight to more recent results only make Ocon's 2018 qualifying edge over Perez more impressive.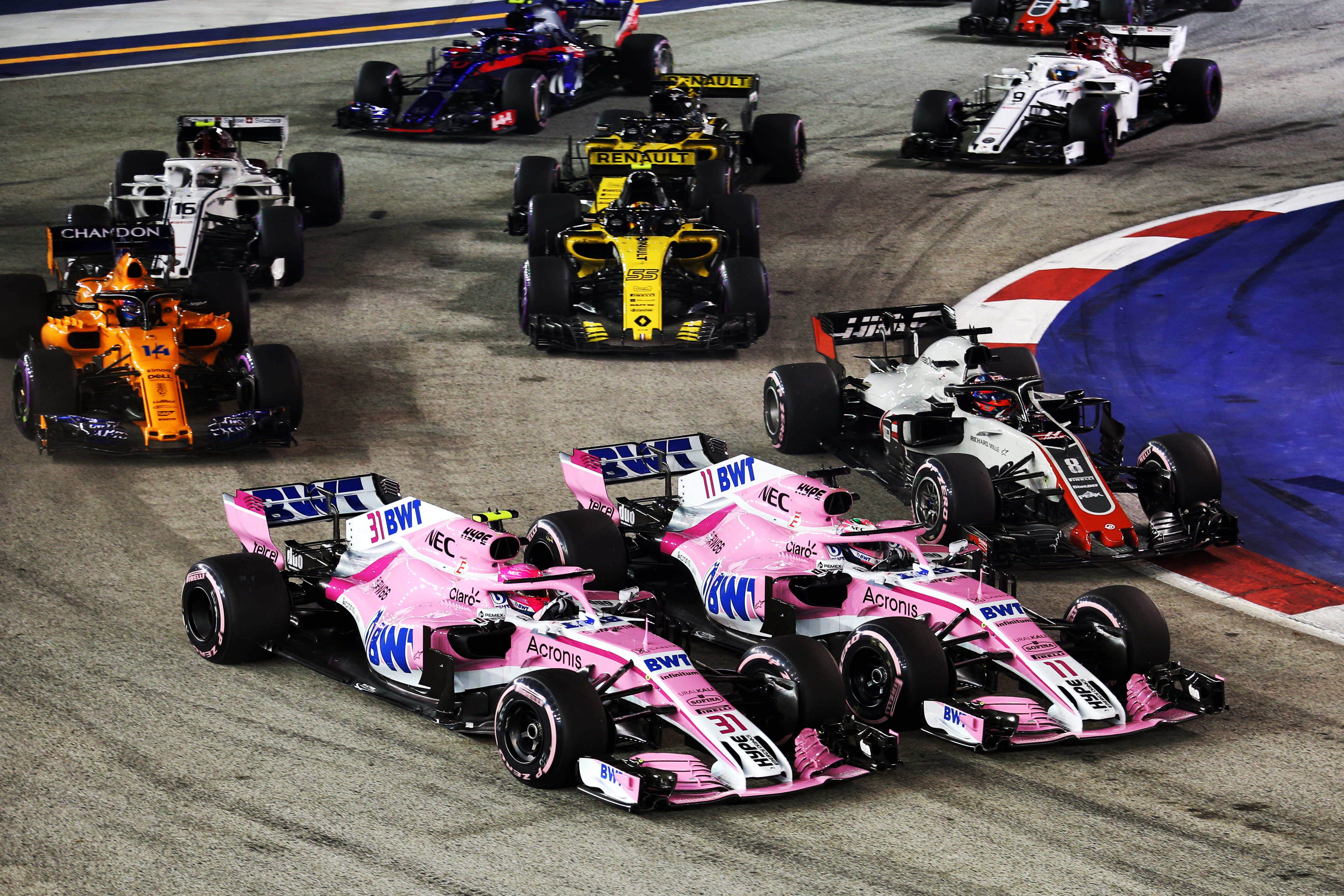 It says a lot about Ocon that the 16-5 qualifying score in 2018 represents the worst single-year defeat of Perez's F1 career, as this is a driver who had Jenson Button and Nico Hulkenberg among his team-mates, and who dominated Lance Stroll in their qualifying match-up last year.
So, in short, while there's no guarantee Ocon can make that final step and run at the front, he's proven time and time again that he is the real deal. And short of drivers who are already under multi-year contracts elsewhere, Renault would find no young F1-proven prospects with as high an upside.
It is clear Renault knows this. It was going to sign Ocon for 2019 before Ricciardo suddenly became available, and it had few qualms moving a driver as good as Hulkenberg aside to slot him in for 2020.
But now, given the events of the past few weeks, it might be the time to take it a step further.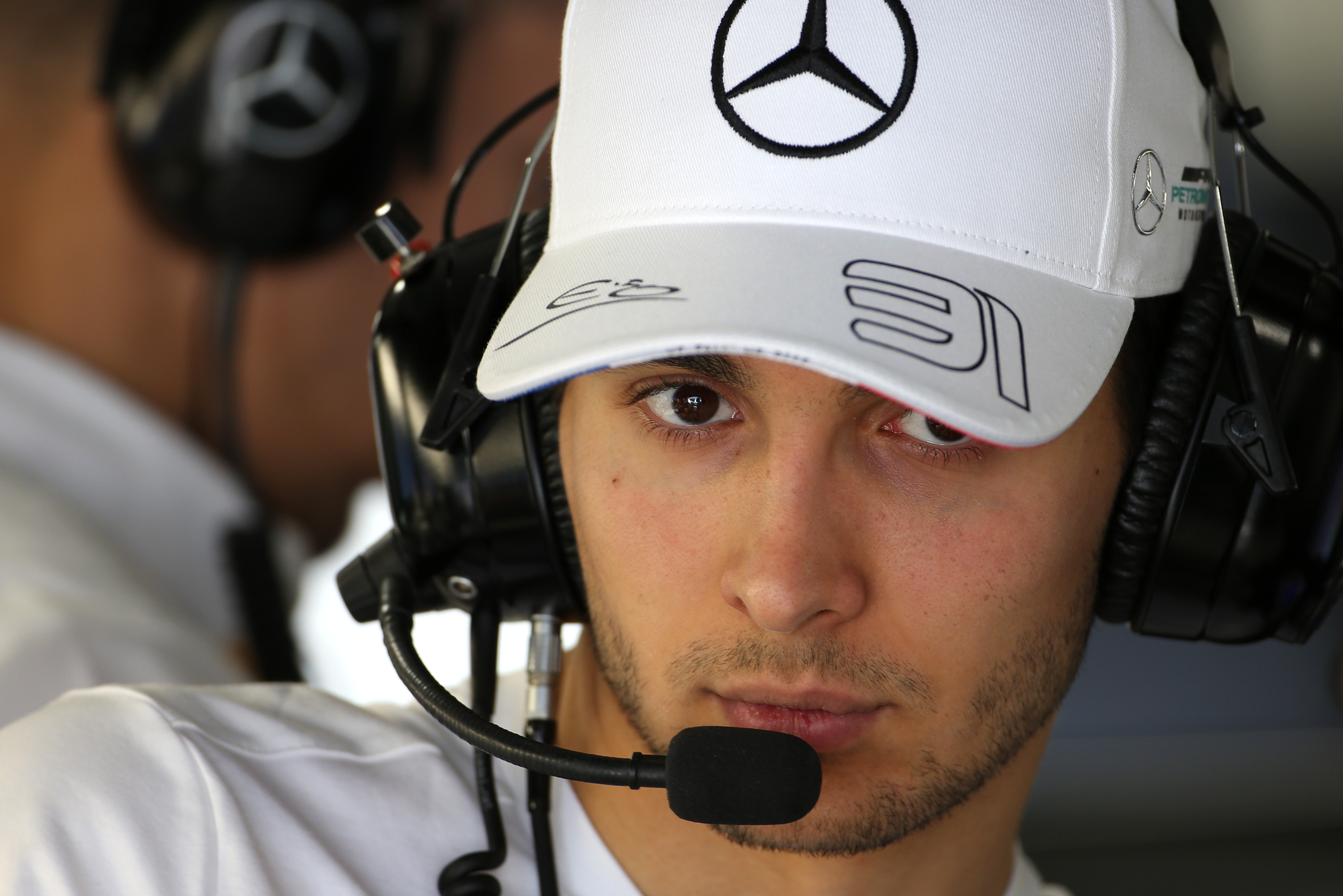 Ocon is on a deal that will expire at the end of 2021. He remains affiliated with Mercedes, and though the Silver Arrows have Williams' George Russell under its wings, it's safe to assume Ocon would join Russell at the front of the queue for any Mercedes F1 drive if and when one becomes available.
For now, Ocon seems delighted just be back in F1, but at a certain point he'll expect more than that. And pairing Ocon with somebody like Alonso or Vettel, past F1 champions who will almost certainly expect to have the team tailored to their liking, might not be the best way to make Ocon happy.
Ideally a team would be able to fit in both a hot prospect and an ageing star of the sport, and the company line if such an approach is taken would be that combining the two quickest options in Ocon/Alonso or Ocon/Vettel is a no-brainer. But whether it's Ferrari's decision to move on from Vettel or Red Bull's complete disinterest in signing any past champions to partner Verstappen, the way F1's driver market has moved suggests having two roosters in the same coop is not how most teams prefer to operate.
It's hard to imagine Ocon settling for a support role. Even in the current line-up that pairs him with a big-name signing Ricciardo, he's looked very capable of taking on the Aussie. Certainly, there was no obvious gulf between them in Barcelona testing – and that was before it became clear Ricciardo had no future with Renault.
So, shoehorn Ocon into a number two driver role with someone else, and he will surely leave. And he's not easily replaceable – Renault's current crop of F1 juniors are capable, but none of them have the kind of CV Ocon had built up even a few years ago.
To expand on the previous theme of 'franchise' drivers, the biggest F1 teams are also clearly betting on youth. Apart from Leclerc and Verstappen, Mercedes is clearly invested in George Russell, while McLaren seems destined to build around Lando Norris. All of these drivers are aged between 20 and 22. All of them have looked the absolute cream of the crop all throughout their junior careers up to their arrivals to F1. The same applies to the 23-year-old Ocon.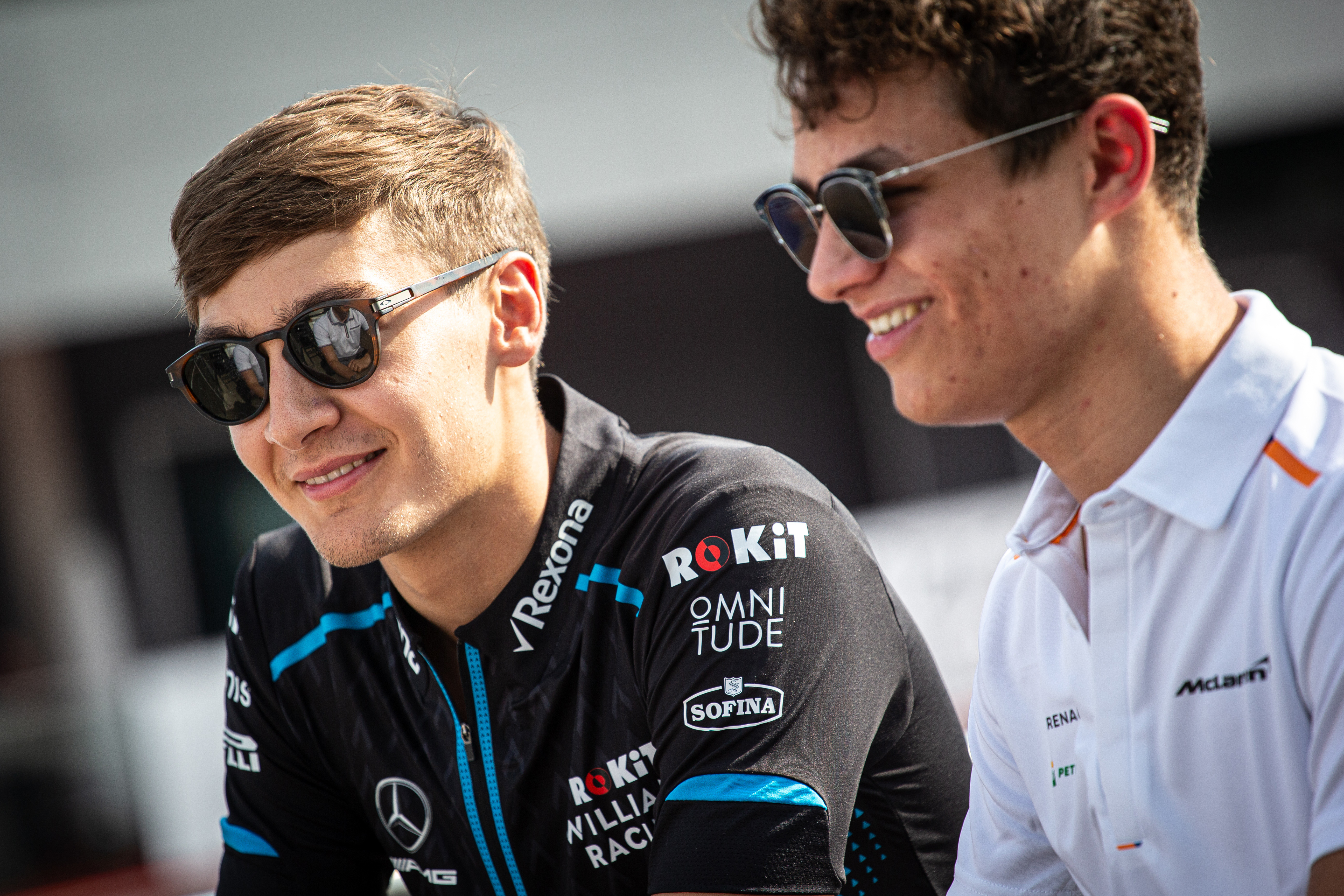 Unless Renault prioritises Ocon's development now, it is easy to envision a nightmare scenario for the French manufacturer. Another big-name, big-money signing comes in, and delivers a short-term results boost before walking away either due to age or because the car doesn't allow them to fight for the title – provided Renault hadn't made a huge step by then.
Meanwhile, Ocon walks too. Over at Mercedes, Lewis Hamilton retires, and Ocon joins Russell in the Mercedes roster, while Renault is left scrambling to fill seats.
It's very much a worst-case scenario. But, having just been stung as far as the driver market is concerned, Renault – with its commitment to F1 freshly re-affirmed – would be wise to plan ahead. And Ocon has to be a key part of any such plans.