Formula 1 says only one of the Silverstone races will be available live on free-to-air television in the UK this summer.
F1's 2020 season has been disrupted heavily by the coronavirus crisis and it has revealed a new eight-race European schedule that will begin in July.
All these races, including a second Silverstone race one week after the British Grand Prix called the 70th Anniversary Grand Prix, will take place behind-closed-doors.
The second race is expected to be available live in the UK only on Sky Sports F1.
Sky Sports has broadcast every race in F1 live in the UK since 2012, initially with the half the races shown exclusively on its F1 channel and the other half available free-to-air as well.
The BBC opted out of its right to show 10 races live at the end of 2015, but this was picked up by Channel 4.
Last year, however, Sky assumed the rights to show all races live exclusively, with the exception of the British Grand Prix which has continued to be broadcast live on Channel 4.
F1's target of a minimum 15 races is believed to be tied to commercial deals with broadcasters, so it can maximise its revenue from the disrupted season.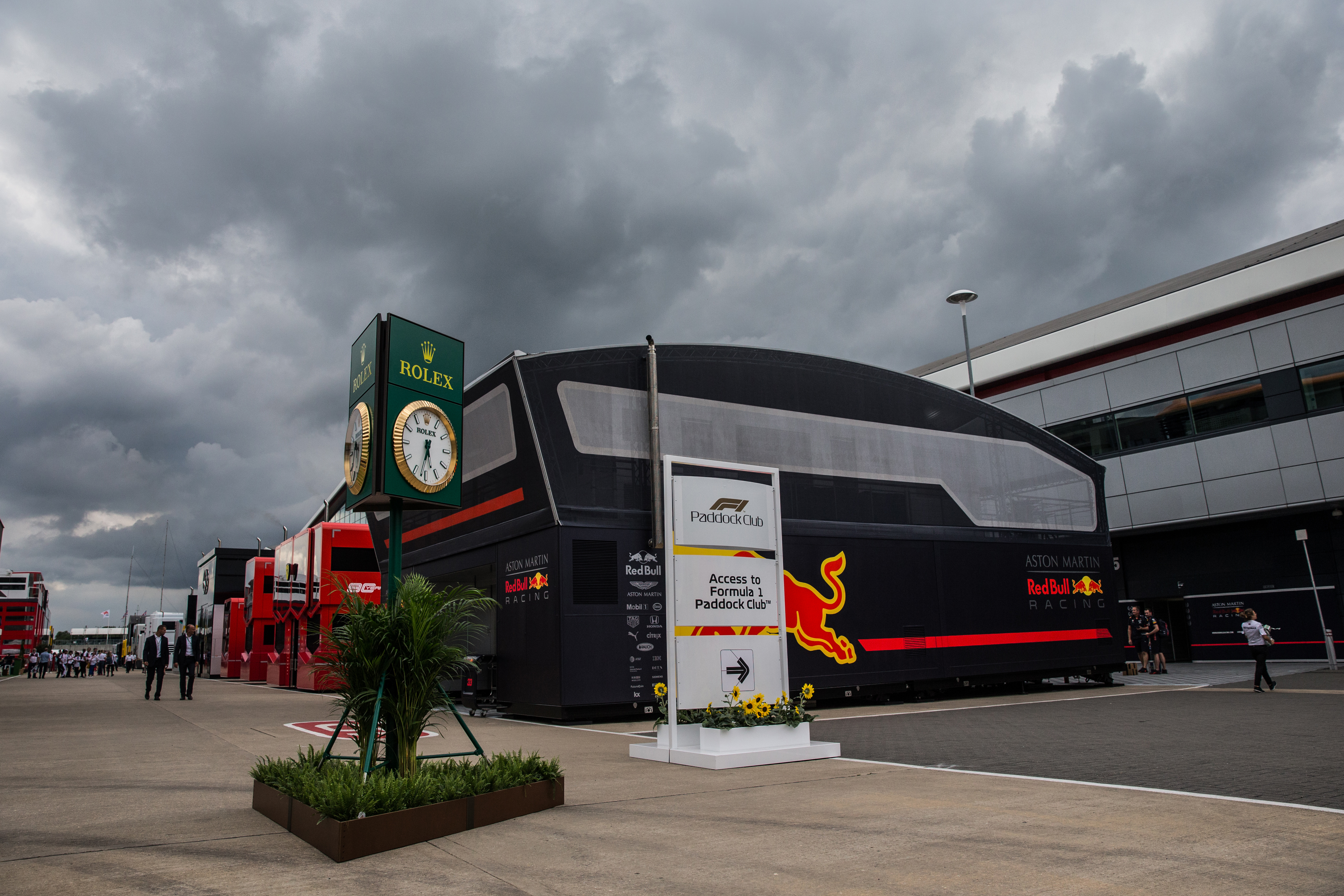 The official F1 website has addressed races being allowed on free-to-air TV by stating that it has "existing contracts in place" and "it is right we honour these commitments with our long-term partners".
"Silverstone will host two events, with one of those events available live as Free-to-air within the UK," the F1.com article adds.
"Each market situation is different and has comprehensive highlight packages to complement the live broadcast of the races."
F1 has been granted an exemption from new UK quarantine rules by the UK government which will facilitate the two races at Silverstone happening and enable seven teams to travel to and from their UK bases to carry out the rest of the season.
In announcing the guidance that would allow sport to take place behind closed doors, the UK's culture secretary Oliver Dowden said "football, tennis, horse racing, Formula 1, cricket, golf, rugby, snooker and others are all set to return to our screens shortly".
Without fans able to attend matches, the Premier League will broadcast free-to-air for the first time since the top division's current era began in 1992.
Premier League matches are normally only available live in the UK on subscription channels from Sky Sports and BT Sport, but a selection of free-to-air matches will be broadcast on Sky and the BBC.