Lando Norris and Alex Albon will privately test a Formula 3 car this week to get back on-track and intensify his preparations for the 2020 Formula 1 season finally starting in July.
Norris's second season in F1 with McLaren has been delayed by the coronavirus pandemic, while Albon's first full season at the main Red Bull team has also been put on hold.
But the F1 season will finally begin in Austria on July 5 after a major effort from the championship to implement strict rules around COVID-19 testing and other measures to safely start the campaign.
F1 teams have been adhering to a shutdown period since the Australian Grand Prix was aborted in mid-March, but staff have returned to work and the UK's lockdown measures are also slowly being relaxed.
That has facilitated race tracks hosting exclusive test sessions while remaining closed to the public, and Norris and Albon will test F3 machinery this week to get back on track for the first time since F1 pre-season testing in February.
It will be a private test so the circuit will not be open to spectators, and the days and location are being withheld by The Race to help ensure fans do not try to attend.
Norris, the 2017 European Formula 3 champion with Carlin, also plans to drive karts to maximise his on-track opportunities.
"It's gonna be very important to do as much as possible in terms of returning back to normal, in terms of how we prepare for the races," Norris told The Race. "The biggest one is making sure that I've driven a car before going into Austria.
"Of course, we're probably not gonna be able to drive an F1 car, which is on another level to anything else.
"I'll be testing F3. I have some karting coming up over the next couple of weeks. So, it's kind of getting quite busy again.
"I've got a lot of days in the simulator coming up.
"So there's three things really that we can do: drive the simulator, do some karting, and testing F3 if possible, and that's not always the easiest thing to go and do.
"We're lucky they've reopened the tracks and we can go driving again, but that's about it."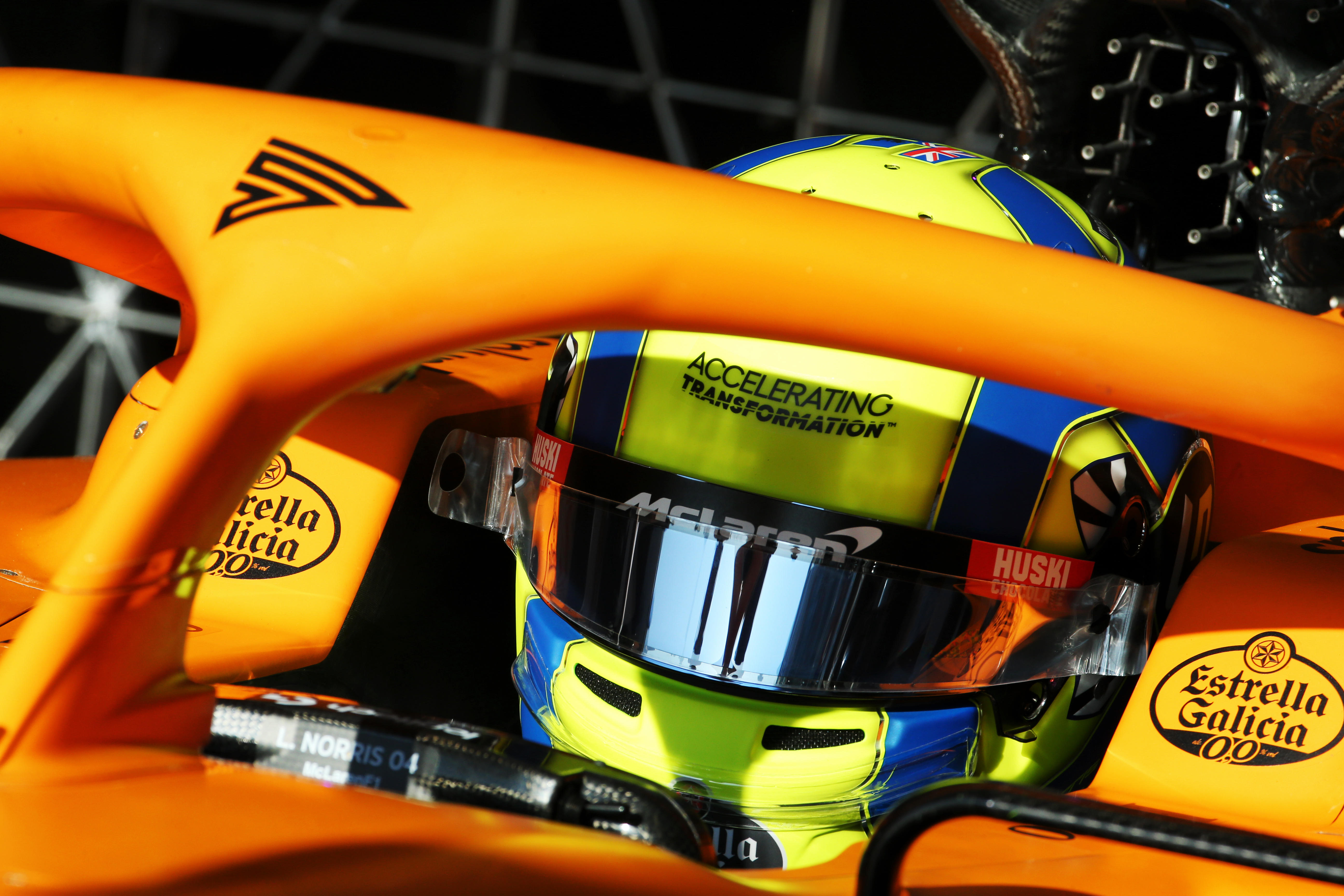 Norris, like several drivers, has been heavily involved in simracing during F1's hiatus but real-world opportunities have been almost impossible for most.
Haas F1 driver Kevin Magnussen has been karting in Denmark, where lockdown restrictions are eased, and AlphaTauri's Pierre Gasly has visited a kart track in Dubai.
Williams driver George Russell has said driving an old F1 car or something from a junior category would be beneficial, but no grand prix drivers are believed to have yet been back in a single-seater.
Teams and drivers have the rest of June to prepare before travelling to the Red Bull Ring for back-to-back races and then straight on to Hungary to complete a triple-header, after months of inaction.
Norris said trying to keep fit and "get on top of every other area we can" had been the priority without being able to be physically behind the wheel.
"It's hard to get back into the mentality of exactly how to drive an F1 car," the McLaren driver said.
"It's so abnormal for humans to just jump into a car that does X amount of G force, and X amount of speed in the straight, and mentally how straining it is.
"It's not easy to just jump from doing nothing to back into it.
"But I'm sure a lot of us are going to be able to jump in and get back up to speed relatively quickly."