Haas driver Kevin Magnussen is using reopened karting circuits in Denmark to prepare himself physically and mentally for Formula 1's eventual return.
The 20 F1 drivers have not driven their cars since pre-season testing ended in February, as the Australian Grand Prix was cancelled before free practice had begun and the season is yet to start because of the coronavirus crisis.
Several have taken to sim racing to continue competing during the hiatus, but Magnussen is back on track in reality, driving a KZ shifter kart in Denmark, where karting is allowed with restrictions on personnel in the paddock and drivers on track.
He has also sampled his manager Jesper Carlsen's 1990s 100cc Formula A kart, but says he seized the engine after half a lap.
"I'm so happy that we can now get on the kart track, that helps a lot," Magnussen told Sky Sports F1.
"I love karting, and driving a kart is just as much fun as driving a Formula 1 car.
"You're missing the competition and it's not quite the same, but at least it gets you in kind of a racing mindset.
"And on top of that, it's massively physical as well. I find karting the best sort of training, I feel way more tired and exhausted after they are karting then even the hardest day of training.
"It's very good and at least where I come from, I'm not able to kart in the winter because of the snow, so tracks are closed.
"This situation where we're getting into the summer soon and the tracks are opening, it's a new situation.
"I'm using that and taking the opportunity to really get back into karting and drive myself into physical shape."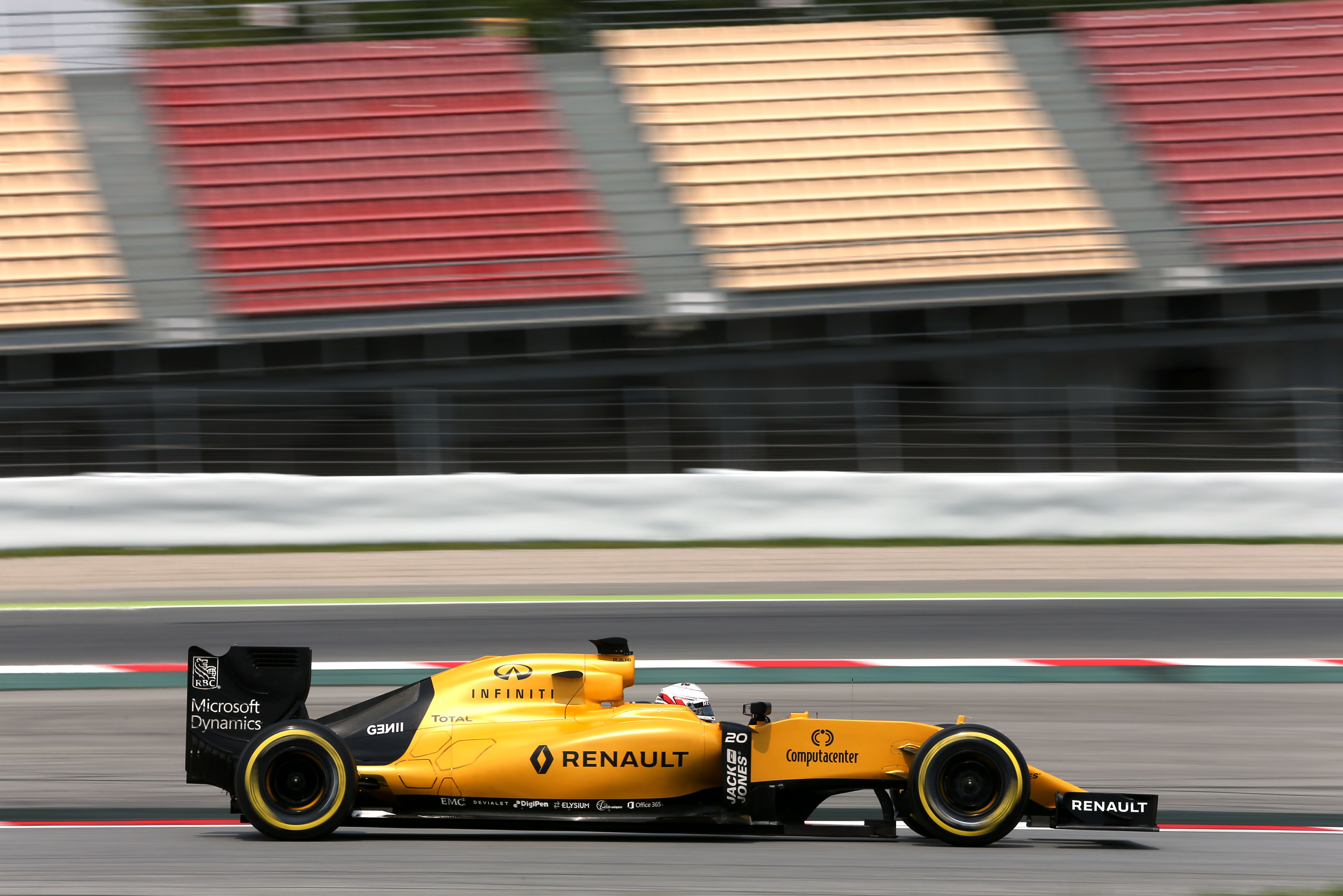 If the F1 season resumes in July as hoped, it will mark seven months without racing and four months out of the car for all drivers.
However, Magnussen says that is an "exciting" prospect because he is so eager to get back on track.
The Dane had a year on the sidelines in 2015 after losing his McLaren seat, as he did not put together an alternative racing programme and failed to even start a substitute appearance for the team in the Australian Grand Prix.
Magnussen's on-track activities that year were restricted to DTM and sportscar testing before making his F1 return with Renault in 2016.
"We've been out of it for so long now," he said. "But I know that that you don't really forget it.
"You get a little bit of rusty, but you don't get that rusty.
"I had a whole season out of a race car in 2015. And that was completely out of a race car.
"In 2016 winter testing when I got back in a Formula 1 car, it didn't take many laps, it felt like I'd only been out of the car for a normal winter.
"You pick it up quickly, and it's been the same for everyone. It's just exciting, and it would just be good to be back."
F1's plan to start the season with back to back races in Austria at the Red Bull Ring include creating what Ross Brawn calls a "biosphere" in the area, to stop F1 personnel fraternising with the local community.
This will include regular virus testing of participants and forcing teams to isolate in their own "bubbles" as much as possible.
"It's gonna be tricky, and it's gonna be a big job to get it done," said Magnussen.
"But anything it takes to get back to racing really, I'm up for it.
"We need to do everything we can to ensure we do it in a safe way for everyone and it's not ideal, but it's better than not racing by a long way.
"Well see what the measures will be and what we need to do but from what we hear it's already quite a lot and it's going to be very different.
"But I'm still looking forward to getting back on track nonetheless."