George Russell hopes to test an old-specification Formula 1 car to build sharpness ahead of the planned start of the season in Austria on July 5.
Speaking on a live broadcast of Sky Sports F1's The F1 Show, Russell said he will be trying to get a runout in an F1 car, but if not hopes there could be the possibility to drive a Formula 2 or Formula 3 machine.
By the time the season resumes just over four months will have passed since winter testing ended, and despite the test ban for current cars, teams are permitted to run pre-2019 specification cars.
"Yeah absolutely, that's something I'll really be trying to do," said Russell when asked if there will be an opportunity to test a two-year-old F1 car before the season starts.
"I think realistically karting will be the first opportunity I get so as soon as I can I'll be karting but ultimately I want to try and jump in a Formula 1 car before we go back racing again. So whether that's in a Williams or in a Mercedes we have to wait and see.
"Just to get some laps under our belt, but it may even be in a Formula 3 car or Formula 2 car as well. So, anything that's got four wheels and can go round a racetrack will be better than nothing."
Russell admitted that retaining physical fitness has been a challenge while in lockdown, but that participating in sim racing events has helped him stay physically sharp.
He has won the last two F1 Virtual Grands Prix in Spain and Monaco and plans to continue to use his simulator at home in the long-term to help his preparation for real-world racing.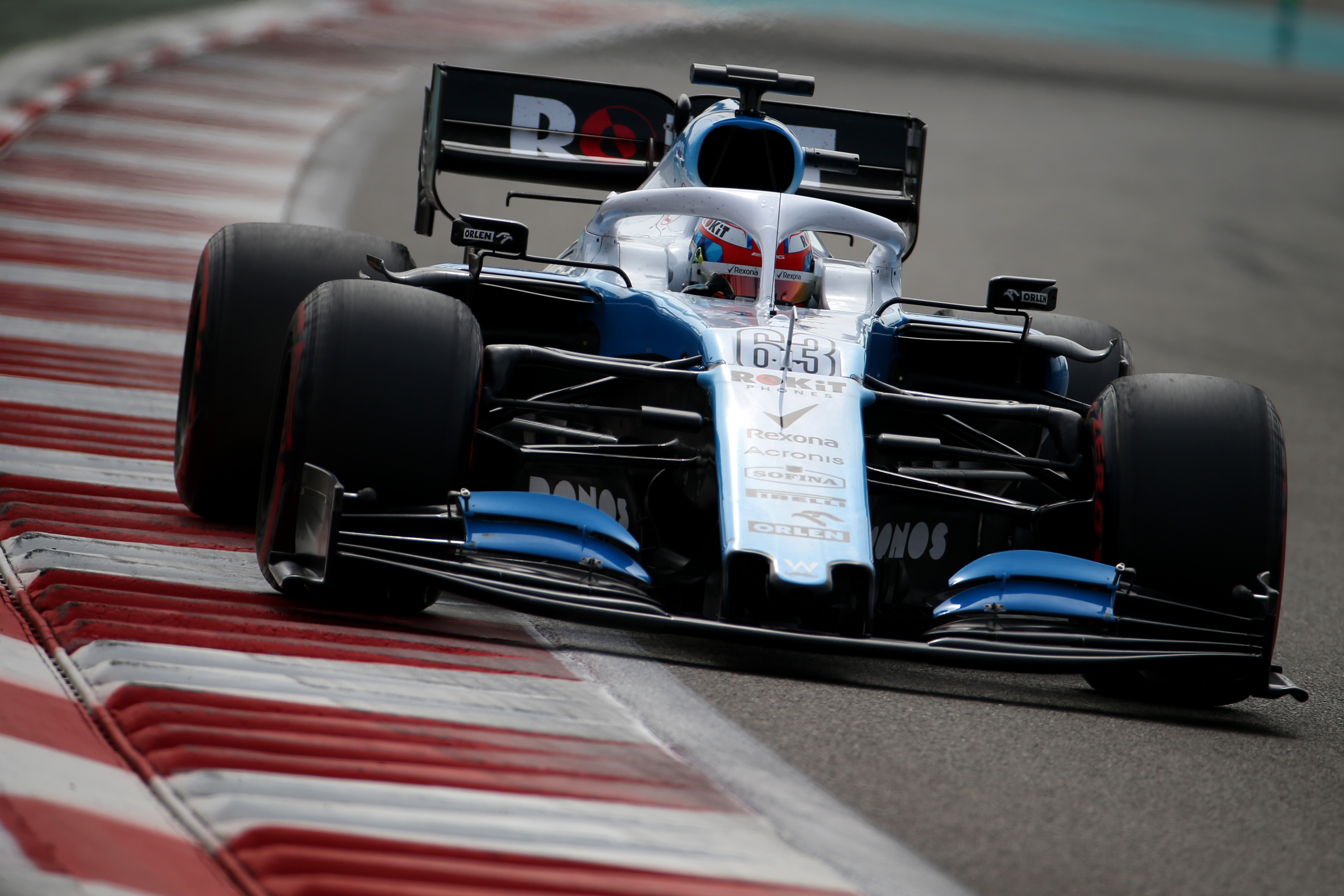 "It's incredibly difficult," said Russell. "I don't think there's any drivers with a race circuit and a Formula 1 car in their back garden, it's not like a footballer who can just go out and kick a football and do their own training so it's very difficult.
"I'm doing everything I can in the gym I've got here, cardio wise either running or cycling and also from a mental standpoint, just trying to keep myself occupied.
"Doing things like learning to juggle, just trying to keep my mind occupied trying to stay on the ball as much as I can.
"I've recently invested in more top quality simulator equipment, and started not only to do it for fun but actually start training on there and thinking you know what, this is the closest I've got to reality and I need to to stay sharp and be ready for whenever we go back."