Taking advantage of others' mistakes from 'rustiness' in the early part of the delayed 2020 Formula 1 season could be the best opportunity for a Formula 1 team like Williams, reckons George Russell.
Speaking in a video interview with Sky Sports F1, Russell said the extremely long gap between any form of F1 running and the planned resumption of racing in Austria in July meant the opening grands prix of 2020 could feature more errors than usual from teams as well as drivers.
Russell is keen his Williams team – which has been last in the constructors' championship for the past two years – is ready to capitalise on that.
"If we do go racing in July we'll have had three days of testing [and no other F1 track time] in the space of seven months, which is unbelievable to think," said Russell.
"When the season gets started, as drivers and engineers and mechanics, you all get into a bit of a rhythm, you've got race after race after race.
"And having this much time away, by the time we get back I think everybody's going to be rusty and people will make mistakes – drivers will make mistakes, engineers, mechanics, everybody will.
"It's very important we try to capitalise on those times because I think for people who aren't going out winning races or scoring points, there will be a big opportunity – or the greatest opportunity – to get a result at the start of the year when people are making mistakes."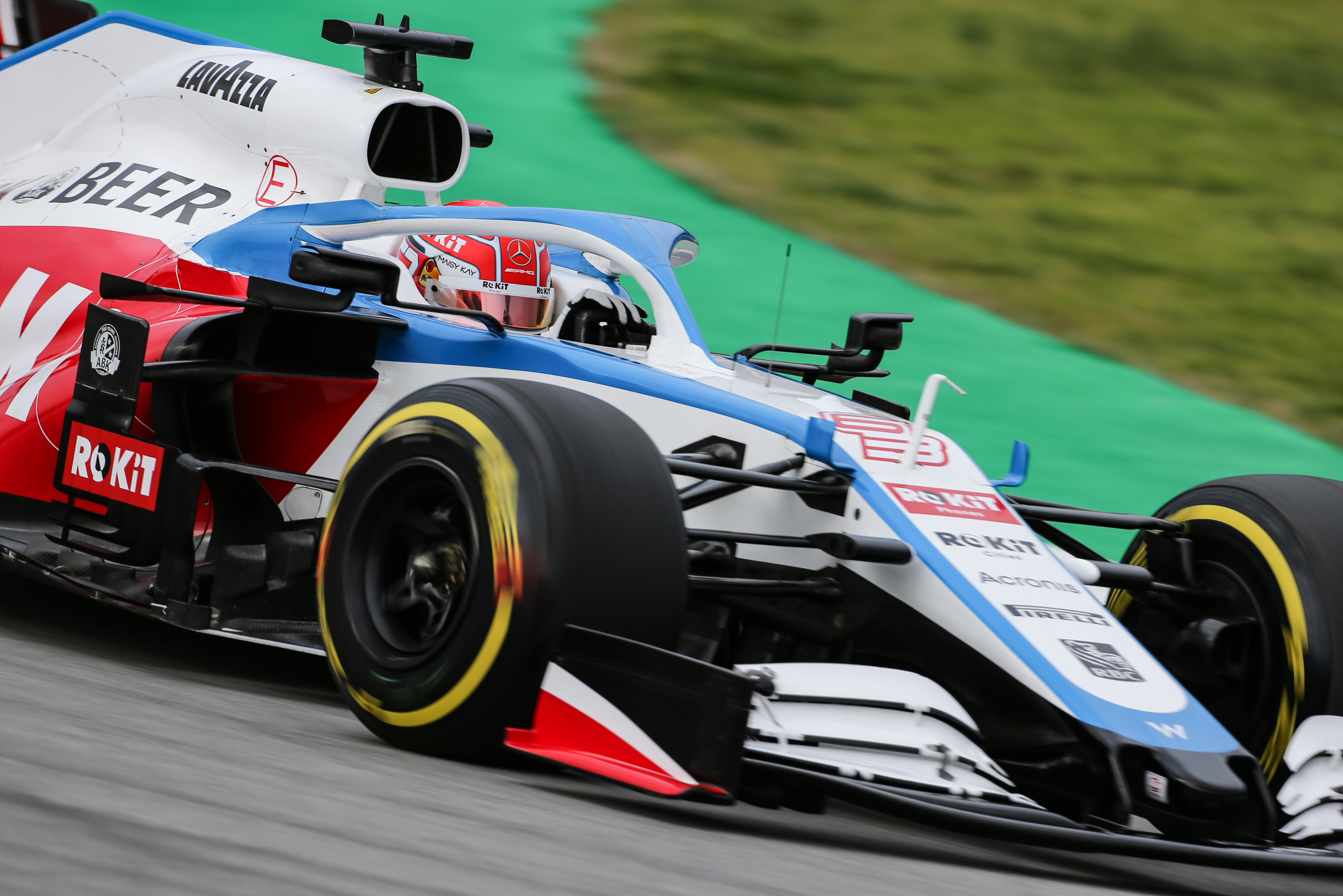 Russell's new team-mate Nicholas Latifi, who will be the only rookie on the 2020 F1 grid, added that normally going directly from winter testing to the first race minimised the chance of such errors.
With F1 not planning any form of test ahead of its opening race at present, Latifi thinks it will be a different challenge in Austria.
"It's often overlooked that on the operational side of things there are so many procedures that need to be executed flawlessly – from the mechanics, the engineers, the team management – that when you're kind of out of the rhythm for so long it will be difficult to get back into it," he said.
"Winter testing is one of the biggest opportunities for them to iron out all these kinks – especially for us drivers."
Russell also suggested the restrictions of the lockdown were likely to impact racing drivers' performances more than other sportspeople.
He made clear that participating in esports events such as F1's own Virtual GP series had been helpful, but that it was not a full substitute for real-world track time.
"I don't think there's any sportsmen in the world who can't go out there and just do their own sport," said Russell.
"If you're a footballer you can go out and kick a ball around, if you're a tennis player I'm sure most tennis players have got tennis courts at their homes.
"I don't know if there are any racing drivers who've got a racetrack and an F1 car in their garden, but I certainly don't!
"[Esports] is the next best thing. But it's definitely not the real thing.
"Part of racing is that feel in the car, driving through a corner at Silverstone at 180mph/200mph and a bit of that fear factor and adrenaline.
"Whereas when you're sat in your living room and you've got a cup of tea on your side, it's not quite the same. It's the next best thing but it's still not the same."