Lando Norris says 'if I wanted to win the Indy 500' he would make the same move that began the huge controversy in last weekend's IndyCar iRacing Challenge finale.
Norris's pass on Graham Rahal with eight laps to go of the 175-mile Indianapolis Motor Speedway event became embroiled in controversy.
The McLaren Formula 1 driver moved to the inside of Rahal before Turn 2. Though no contact was made, Rahal was sent back up the track and pitched real-world 2019 Indy 500 winner Simon Pagenaud into the wall. There has been speculation Norris had network issues at that point.
Working after the restart, incident with @GrahamRahal, @LandoNorris and @simonpagenaud battling for the lead#INDYCAR // #INDYCARChallenge // @IMS pic.twitter.com/TAFlq42mzJ

— NTT INDYCAR SERIES (@IndyCar) May 2, 2020
Pagenaud subsequently proceeded into the pits, but could be heard saying that he wanted to 'take out Lando' and seemed to intentionally cause an accident that took Norris out of the race and handed Scott McLaughlin the race win. Pagenaud has denied that incident was deliberate.
Speaking to NBC, Norris was asked if he would make the same move again.
"The simple answer is absolutely. I didn't risk my race in doing so and it was such an easy manoeuvre to complete, I had such an easy run out of Turn 1," said Norris.
"I didn't have to force my way through, it was very easy and I gave them plenty of space out of [Turn] 1 and into [Turn] 2 and I really would have had to brake a lot and lifted a lot to maintain third position at that time.
"They were on much older tyres and I was on fresh tyres and it wasn't like I was being overly aggressive or forceful, I just kept it flat out and they both pushed wide and I just happened to be on the inside easily.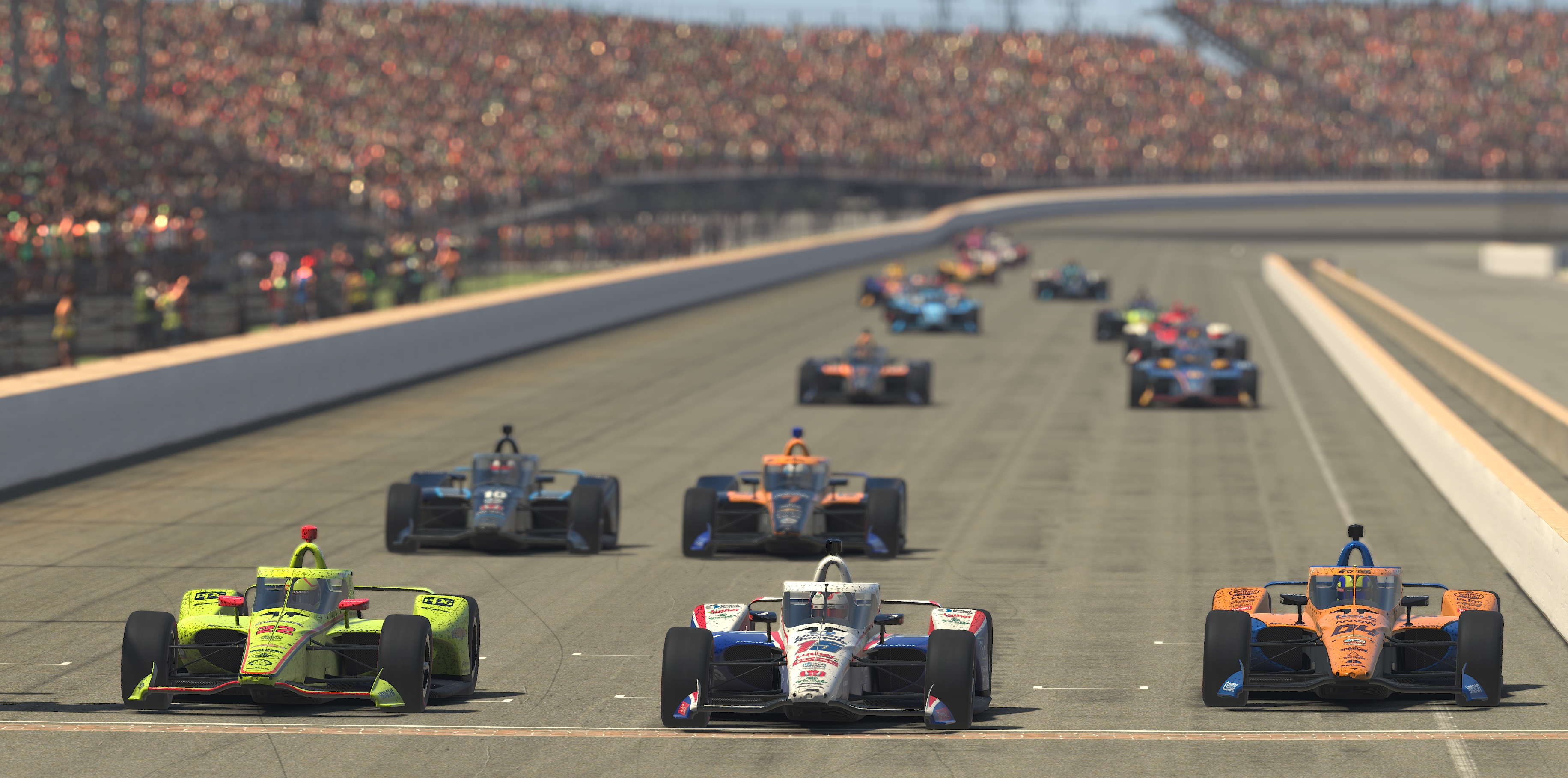 "I kept it low and clean from my side and from my side I did nothing wrong as was in the position where if I braked [Oliver] Askew would have overtaken me on the next straight, he had the momentum to come past me pretty much as a guarantee.
"If I wanted to win the race, I had to do the move that I did. I completely stuck, and still do now, with my decision to make that move.
"I've done my part and I think it's more up to him to apologise for what he did instead of me going to him" :: Lando Norris
"Of course there's hindsight and yeah – the move itself had no impact on me in terms of what I did, I didn't make contact with anyone, I did my part and kept it clean.
"100% if I wanted to win that race or win the Indy 500 I would repeat that move. If it was the Indy 500, I would still make the same move."
Norris said that he has reached out to Rahal since the weekend to "be the guy to smooth things over and make something good come out of it", but that he had not approached Pagenaud following their initial conversation immediately after the race.
"I gave him that chance to apologise and I tried already to be the bigger guy in the conversation. I've done my part and I think it's more up to him to apologise for what he did instead of me going to him," said Norris.