Racing Point has put a mechanism in place to facilitate investment from Aston Martin as great as £200million, as it prepares to become Aston's works Formula 1 team.
Aston will take over Racing Point's name and image and return to the F1 grid in 2021 following the investment made by team co-owner Lawrence Stroll and his fellow consortium members in the road-car company.
Stroll's consortium helped raise £536m for Aston Martin Lagonda – where he is executive chairman – and has taken a stake that has risen to 25% since the original announcement, while others to buy into the company include Mercedes F1 boss Toto Wolff with a small personal investment.
When the deal was announced it included a reference to Aston taking an economic interest in the Racing Point team, plus a "sponsorship arrangement" until 2025 that could be extended for five more years.
That financial investment can be up to £200m, a recently published document reveals.
Racing Point shareholders passed resolutions in February to give the company the right to allocate shares up to the value of £200m at any time during the next five years, and in the five years after that subject to the arrangement extending to incorporate the 2026-2030 seasons.
The document, lodged with Companies House last week and published on Friday, notes that this is intended for shares to be issed to Aston Martin.
Aston's deal grants Racing Point the use of the Aston name, logo and branding in an F1 context, and gives Aston hospitality, branding and promotion in return.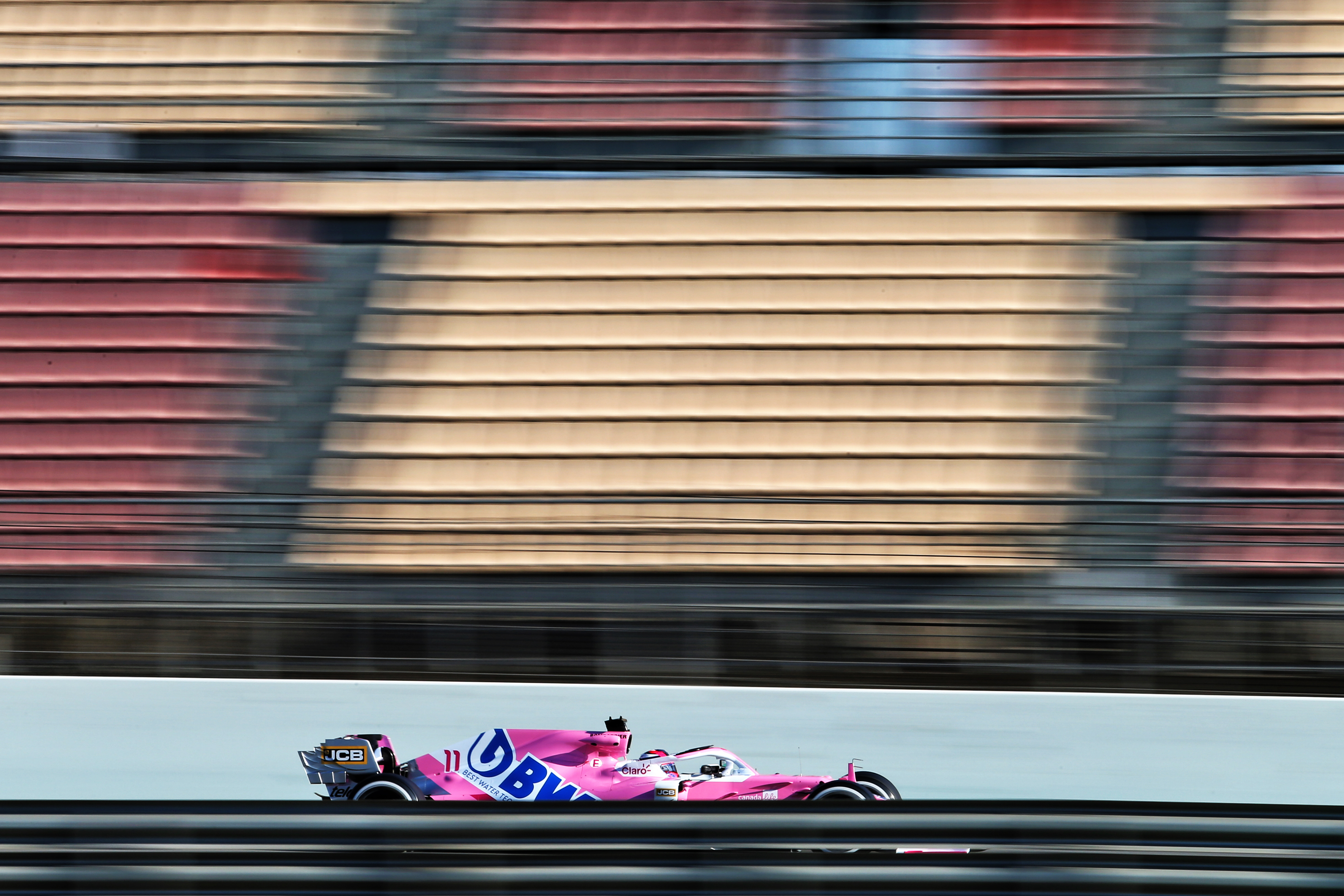 In February, a term sheet for the sponsorship agreement was ratified by Racing Point and a copy of the agreement had been circulated.
However, a term sheet only sets out basic conditions and is non-binding.
The action taken by Racing Point does not guarantee Aston will invest as much as £200m, but it applies a high ceiling to the number of shares the company can issue to facilitate whatever agreement is, or has been, reached.
It is unclear if or how the Aston sponsorship strategy has changed in the wake of the coronavirus pandemic, but the mechanism for significant investment to be made at some point in the coming years has at least been established.
Aston posted a loss of almost £120m in the first quarter of 2020 after suffering significant damage with the escalation of the Covid-19 crisis.
Given the common link between Aston and Racing Point investors, it is possible the level of investment in the team will remain the same but be made via Aston instead of injection directly from shareholders.
In any case, it indicates how closely linked the two companies may become and underlines the authenticity of the Aston F1 team as a works project.
Stroll's parallel plans to transform the fortunes of Aston and Racing Point, which was previously the cash-strapped Force India team, include bold short-term targets.
Racing Point CEO and team principal Otmar Szafnauer has said it has a "three-year plan" to bridge the gap to the frontrunning teams and start fighting for victories.
Stroll reiterated the significance of the F1 project to Aston's reset plan when announcing the company's first-quarter numbers.
"From next year we will also have the great benefit of our own highly competitive works Formula 1 team – giving us a significant global marketing platform to further strengthen our brand and engage with our customers and partners across the world," said Stroll.
"We will progressively re-energise our marketing initiatives and programmes in our major markets as they emerge from the first phases of the Covid-19 environment."
It was reported that Stroll was poised to bring in Mercedes-AMG CEO Tobias Moers to replace Andy Palmer (pictured below), Aston's chief executive since October 2014, and the news became official on Tuesday.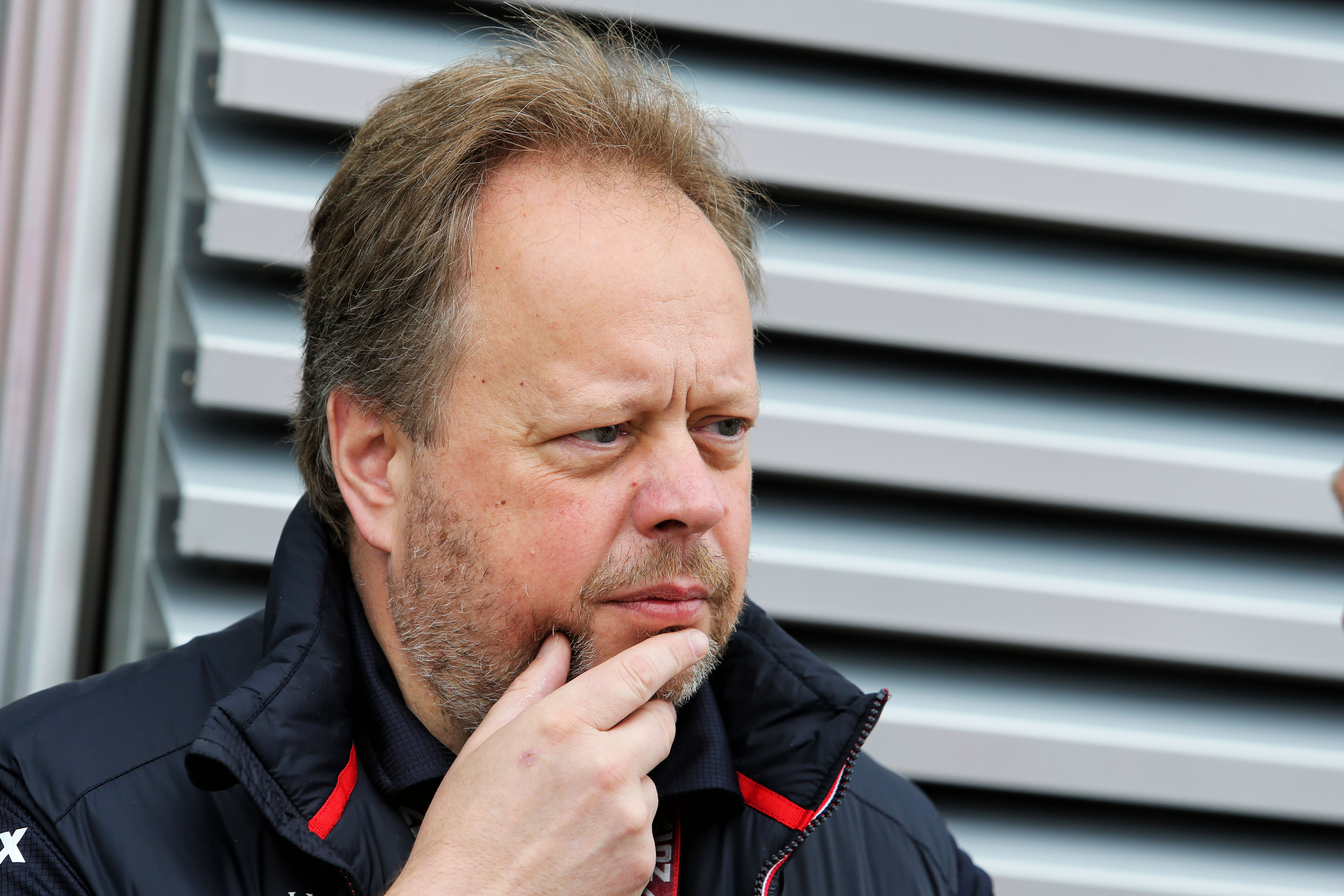 Mercedes' parent company Daimler has a small stake in Aston and supplies engines for its road cars.
"The Board has determined that now is the time for new leadership to deliver our plans. On behalf of the Board, I would like to thank Andy for his hard work, personal commitment and dedication to Aston Martin Lagonda since 2014," Stroll said in a statement.
During Palmer's stint as CEO, Aston established a title partnership with the Red Bull F1 team, which will remain in place this season before ending, and worked with the company's technology arm on Aston's Valkyrie project.