Mercedes Formula 1 boss Toto Wolff has purchased a stake in Aston Martin Lagonda, the company that will rebrand Racing Point as Aston's works F1 team next year.
Wolff has overseen Mercedes' unprecedented six consecutive F1 drivers' and constructors' title doubles and forged a close relationship with star driver Lewis Hamilton since taking his management role with the team at the start of 2013.
Documents released by Aston reveal Wolff has acquired more than 14 million shares in the company, presently representing a 4.4% stake.
However, this will reduce to 0.95% next week when more shares in Aston are issued to raise finance.
Wolff's future at Mercedes has been the subject of speculation for a long time.
Last year he was linked with a role running F1 once current CEO Chase Carey's contract expires.
His close relationship with Racing Point co-owner and significant Aston investor Lawrence Stroll has led to various rumours in recent months, including that Wolff may take up an operational role at Aston – where Stroll is now chairman.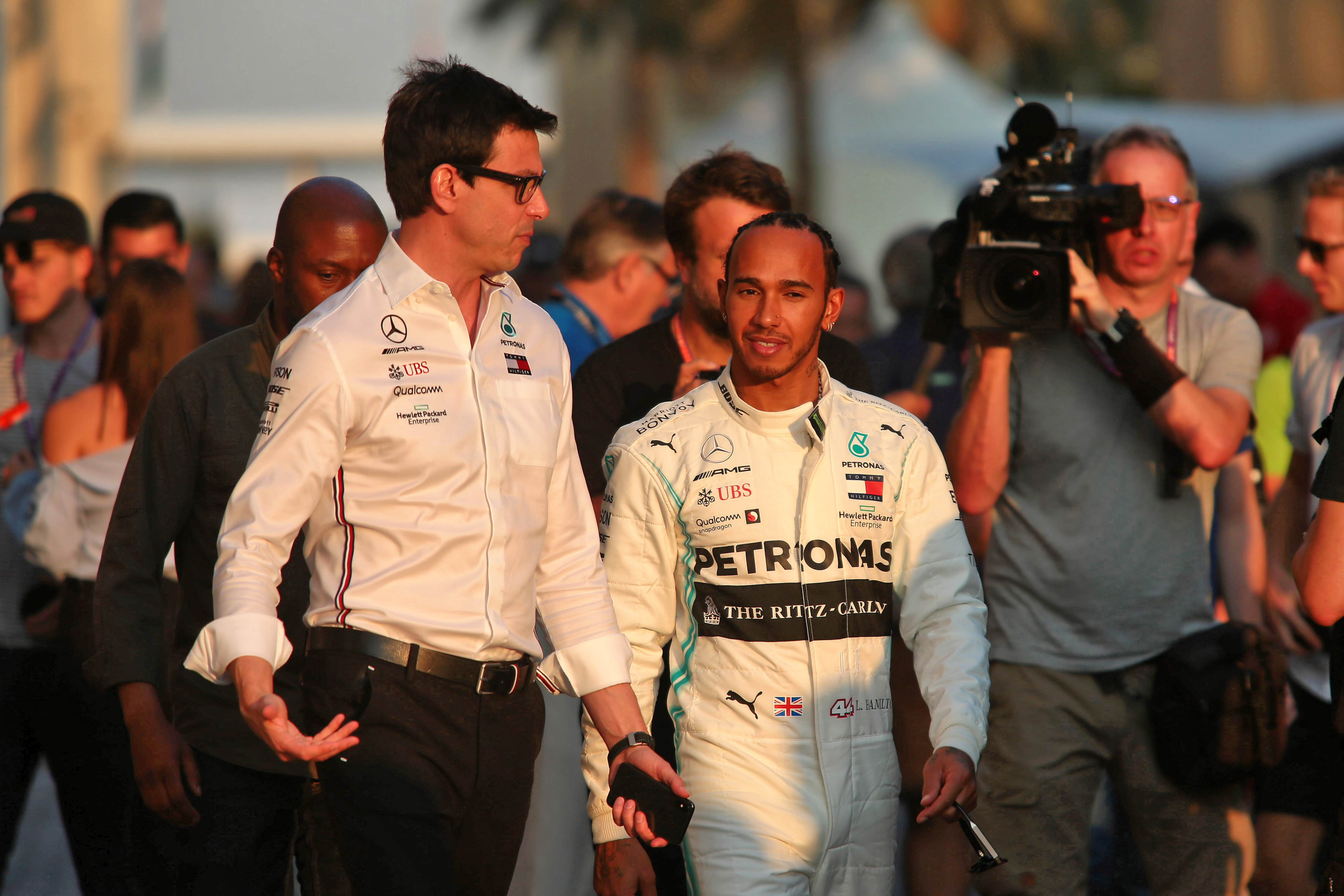 However, Wolff is expected to remain with the Mercedes team beyond 2020, which further increases the likelihood out-of-contract six-time world champion Hamilton stays as well.
A Mercedes spokesperson said: "Fully diluted following the pending rights issue on Monday, this investment will represent a 0.95% stake in the company.
"It is a financial investment and Toto's partnership and executive role with Mercedes are unaffected by the transaction."
Wolff's Aston involvement will be limited to a private investment as part of an aggressive fundraising plan by the company.
Stroll and his colleagues want to raise £536m to turn the company's fortunes around, as it has been hit hard by the COVID-19 crisis, and the consortium led by Stroll has already made a £262m commitment.
It means Wolff will be privately invested in another company that has a works F1 team in 2021, given Stroll's majority ownership of the Racing Point team that emerged from the ashes of Force India in mid-2018.
As part of Stroll's investment in the team Racing Point, which is a Mercedes customer, will be rebranded in Aston's name next year.
There are already business links between the Mercedes and Aston organisations outside of F1, as Daimler has a stake in Aston and Mercedes supplies engines to the British manufacturer's road cars.
This adds another link between the two F1 teams, which have had a technical tie-up for several years.
That relationship was under scrutiny before the season was placed on hiatus because Racing Point has openly tried to replicate last year's Mercedes design.