The Racing Point Formula 1 team's transformation into Aston Martin next season, a plan announced in February, has now been officially confirmed following increased investment in the automotive company from Lawrence Stroll's consortium
Stroll's Yew Tree consortium has contributed £262 million of new capital towards the £536m fundraising Aston Martin Lagonda confirmed this week, meaning it has now upped its investment twice since the original intention to take a 16.7% stake.
Of this, £171 million is through a private placement of shares with Yew Tree, with the rest of the funds raised achieved through other measures including a subsequent rights issue.
Stroll will become executive chairman of Aston Martin Lagonda as part of this deal, joining the board of company on April 20, and the rebranding of Racing Point into Aston's works F1 team has received final approval.
Stroll said he had "some sleepless nights" in reaching the final deal, which he calls "one of the most exciting in which I've ever been involved", and added that a finalised agreement represented "a huge privilege and one of the proudest moments of my career".
"The process of investing in this wonderful car brand has required all of my attention and energy for a number of months," said Stroll. "Cars are my passion, a huge part of my life, and Aston Martin has always had a special place in my heart.
"With all the paperwork completed, I can focus my attention on implementing the strategy to make this fantastic brand even more successful in the years ahead."

The team itself, which first competed in F1 as Jordan in 1991, will remain largely unchanged for its sixth incarnation and will remain at the Silverstone base that is currently being expanded, but there are plans to ensure genuine crossover in both directions.
"This is another important part of the strategy," said Stroll of the desire to transfer F1 technology to the road car side. "Not only does Formula 1 help elevate the brand, it opens up the opportunity for technology crossover.
"I'm incredibly excited to see what technology can filter down from the racing programme into the road cars. This will be particularly relevant for the mid-engine road cars that will be launched in the future.
"There will be a genuine collaboration to ensure that our road cars share the DNA of our success on the track as well."
Speaking during pre-season testing, Racing Point team principal Otmar Szafnauer explained how the team's facilities will be made available to Aston Martin, which will have personnel embedded at Silverstone.
As well as detailing the potential for technology transfer, he also left the door open to Aston Martin technology and facilities potentially being called on by the team.
"It's going to be beneficial for both sides; we're going to become a works team with a fabulous name and Aston Martin will get some trickle-down technology from Formula 1 and some technology transfer," said Szafnauer.
"We've got a nice windtunnel in Brackley that they can use, we've got aerodynamicists that they can tap into as well and I'm sure that there can be other technologies that will trickle down into their road cars.
"We make things really light and stiff, which really helps a racecar but it also helps a performant road car.
"We'll see what they have and if there's anything we can learn from them. If there is, we'll be happy to bring them over."
Szafnauer also confirmed that the Aston Martin personnel will be housed at its Silverstone base. "It looks like at our new facility they'll probably have 100 design engineers sitting with us too, so there will be a true integration," he said.

"So the new factory we're going to build will house some of their people. So the people that are at Red Bull now will transfer over to us."
Stroll believes the opportunity the F1 team is presented with by becoming a works team on top of the increased investment will allow it to show its full potential.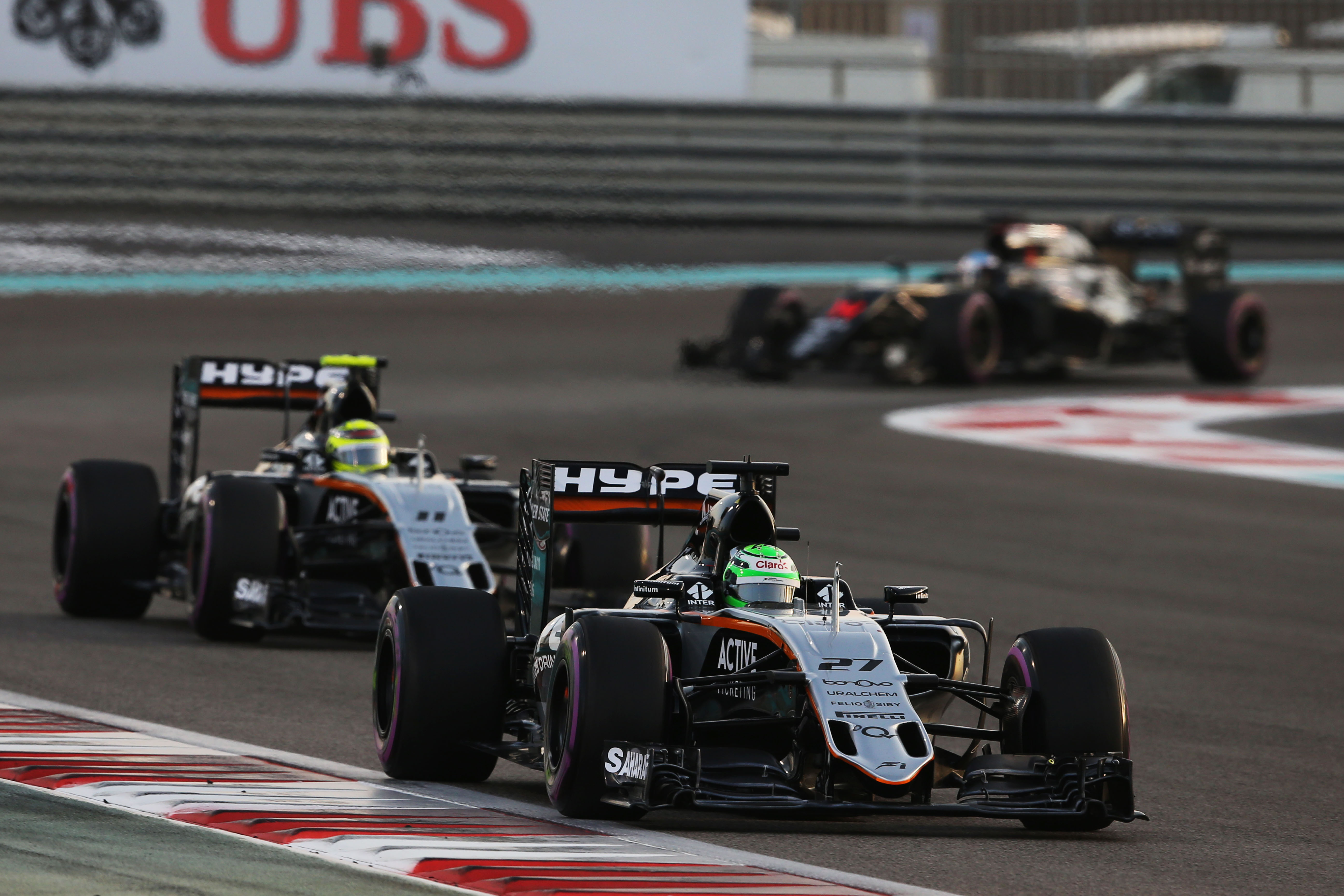 Under the Force India banner, the team climbed from the back of the grid to finish fourth in the constructors' championship in 2016 and '17, outperforming teams with bigger resources before growing financial problems held it back and resulted in it going into administration in the middle of 2018.
"The group of men and women at Silverstone are true racers and their determination and spirit is one of the main reasons I invested in the Formula 1 team," said Stroll. "After 30 years, they deserve this opportunity to represent this legendary brand. We are continuing to invest in the team to give everybody the resources required and we will see the benefit of those efforts this year as Racing Point.
"With the Aston name comes more pressure and expectation. We will need to be competitive from the outset. But I have no doubt the team at Silverstone will rise to the challenge and do the Aston Martin name proud."