The Mexican Grand Prix promoter says its November race date remains "firm", despite Formula 1 only committing to a calendar of European races up to early-September so far.
Earlier on Tuesday, F1 revealed an eight-race European schedule to kickstart the 2020 season, which has been significantly disrupted by the coronavirus crisis.
The season will begin in Austria on July 5 but so far nothing has been confirmed beyond the Italian Grand Prix on September 6.
Though some races that should have taken place in the first half of the year are definitely not happening, like the Dutch, French and Monaco GPs, there have been no specific comments on the fate of the original later-season GPs.
F1 says it hopes to publish a final, full calendar "in the coming weeks" and expects to hit its target of 15 to 18 races.
In response to its initial schedule, the Mexican GP promoter has issued a statement maintaining that its October 30-November 1 dates "remain firm".
The promoter says "the strictest sanitation measures are being taken to guarantee the safest experience for all attendees" and it will monitor the COVID-19 situation together with F1, the FIA and the local government.
But it has not yet ruled out running the race behind-closed-doors, or indicated it would be a problem to do so.
"In the event that due to force majeure the event in Mexico City must be held without an audience or is cancelled, it will be communicated through official channels," the promoter said.
Every European race will take place behind-closed-doors but F1 has said it hopes to allow spectator attendance in the second half of the season.
While Mexico appears flexible, other events – including the United States Grand Prix that gets funding from the local government based on the financial benefits of the tourism the race attracts – do not have that luxury.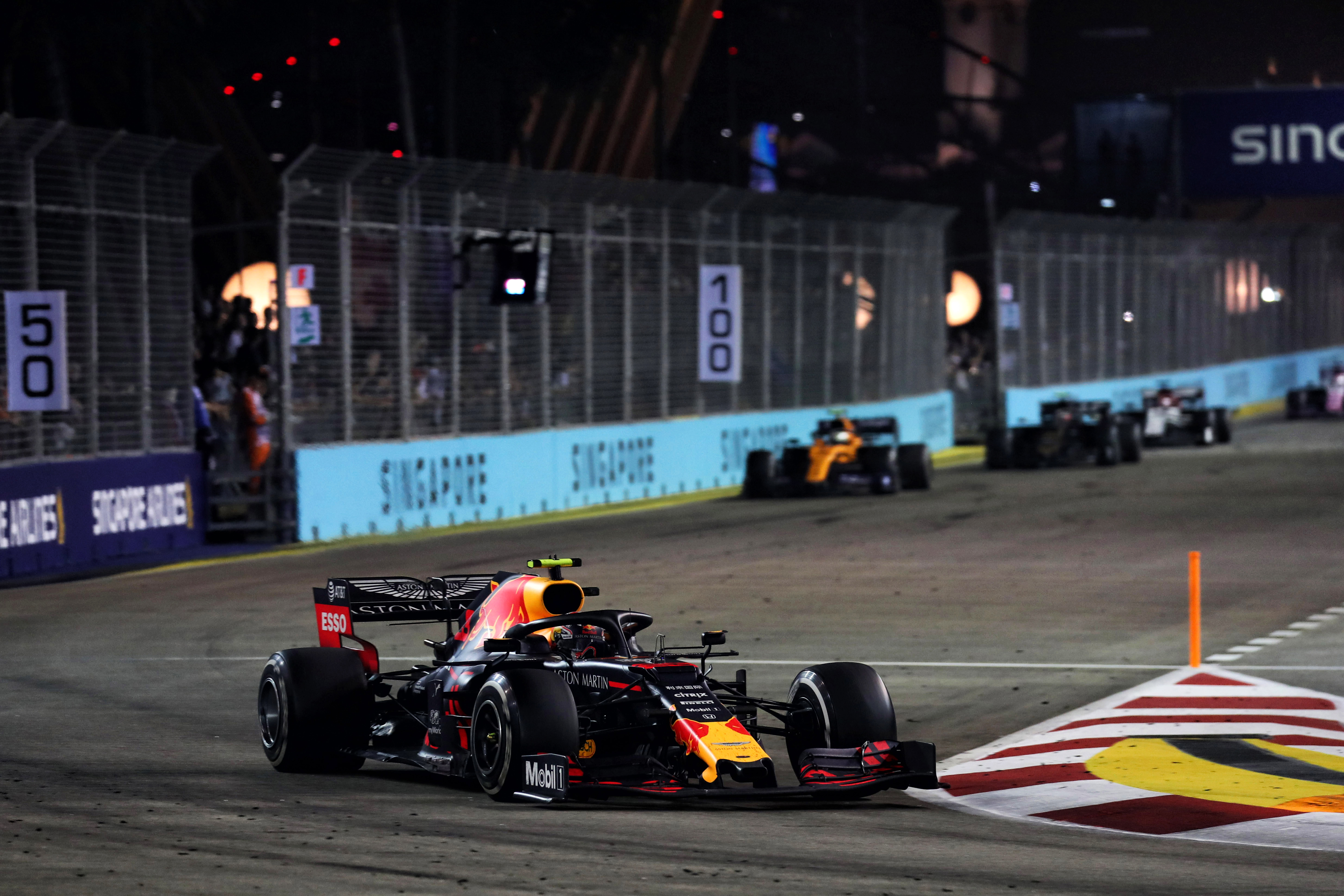 The race most at risk appears to be the Singapore Grand Prix, which has made it clear that it is "unfeasible" to run without fans.
But Singapore, which is a street race that relies on spectator attendance and ticket sales to offset the cost of running the event, is not optimistic that it will be able to admit fans.
According to Singapore newspaper The Straits Times, the government cannot guarantee its restrictions will be lifted in time.
The Singapore GP's planned date of September 20 falls in 'Phase 2' of the country's plan to ease restrictions but that only allows public gatherings of up to five people.
National development minister Lawrence Wong has reportedly stated large-scale events may be allowed to take place with appropriate social distancing measures if circumstances allow it.
But he added that "when this can happen, and whether the conditions would permit, it's very uncertain".
"We wouldn't be able to tell anyone at this stage whether it is possible or not in September," he said.
Another Singapore minister, Chan Chun Sing, has previously said a decision on the race's future will be announced this week.
Azerbaijan and Russia have been tipped to replace Singapore if either of those countries is willing and able to host a grand prix at that time.