NASCAR will resume real-world racing as soon as May 17, albeit without fans in attendance.
America has been hit hard by the coronavirus outbreak, reaching over 1,000,000 cases and 60,000 deaths – both the highest figures world wide.
But many states have began to relax lockdown measures aimed at combating the spread of COVID-19, including in North Carolina where some teams have gone back to work in NASCAR team headquarters.
"NASCAR and its teams are eager and excited to return to racing, and have great respect for the responsibility that comes with a return to competition" :: Steve O'Donnell
The stock car governing body has now revealed its rescheduled calendar for May after days of rumours, with its top three championships all racing in midweek on occasion.
The Cup Series will restart at Darlington on Sunday May 17, then race again at the same track on the following Wednesday, May 20.
It will then race at Charlotte on both May 24 and May 27.
In the Cup Series, the events will be one day only. Only the Coca Cola 600 – one of the longest single-driver races in motorsport – on May 24 will have a qualifying session.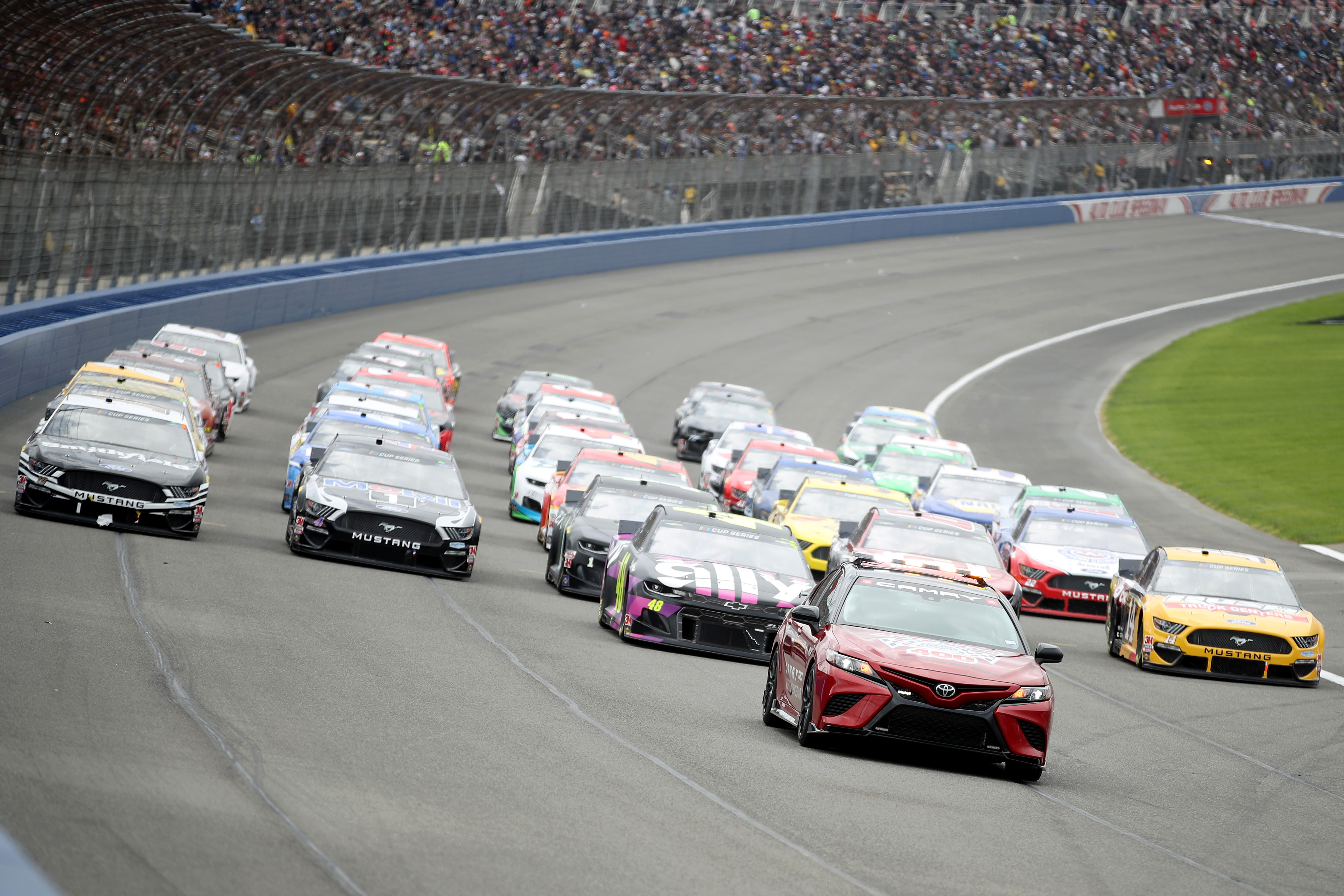 "NASCAR and its teams are eager and excited to return to racing, and have great respect for the responsibility that comes with a return to competition," said Steve O'Donnell, NASCAR executive vice president and chief racing development officer.
"NASCAR will return in an environment that will ensure the safety of our competitors, officials and all those in the local community.
"We thank local, state and federal officials and medical experts, as well as everyone in the industry, for the unprecedented support in our return to racing, and we look forward to joining our passionate fans in watching cars return to the track."
NASCAR's announcement was accompanied by a proviso that "nearly every aspect of how the event is conducted will be significantly modified".
It noted single-day events; mandated use of personal protective equipment throughout the event; health screenings for all individuals prior to entering the racetrack facility, while inside the facility and exiting the facility; social distancing protocols throughout the event; and strict limits on the number of individuals who are granted access into each facility.
It added: "As NASCAR works towards the execution of these events, the sanctioning body will continue to work with state and local authorities based on trends and local restrictions".
I'm excited to get back racing. Safety is obviously the most important thing & I know NASCAR has been working to ensure that we have the necessary safety precautions in place. While it's unfortunate that there won't be fans in the stands, it's obviously necessary at this time.

— Jimmie Johnson (@JimmieJohnson) April 30, 2020
Leading drivers immediately reacted in support of NASCAR's handling of the situation on social media.
Penske driver Brad Keselowski wrote: "it's nearly impossible to create a perfect schedule, but NASCAR worked hard and has done a great job to make racing happen again.
"Things will look different when we return but the changes are necessary for the safety of everyone who makes our races successful, especially our fans."