IndyCar's wild 2024 silly season continues to shock as Romain Grosjean's move to replace Callum Ilott at the Juncos Hollinger Racing team is now official.
Once a team tasked with one-off giant-killings such as knocking Fernando Alonso out of his second Indianapolis 500 attempt, Juncos is now an established two-car IndyCar team - one with a link to McLaren, no less.
But what is Grosjean getting himself into; what kind of team is he entering? What can he achieve there? Will he be a good fit? And can he overcome the inevitable struggles while keeping the team singing from the same hymn sheet?
Let's answer those questions and take a deep dive into this new relationship.
Adapting to the car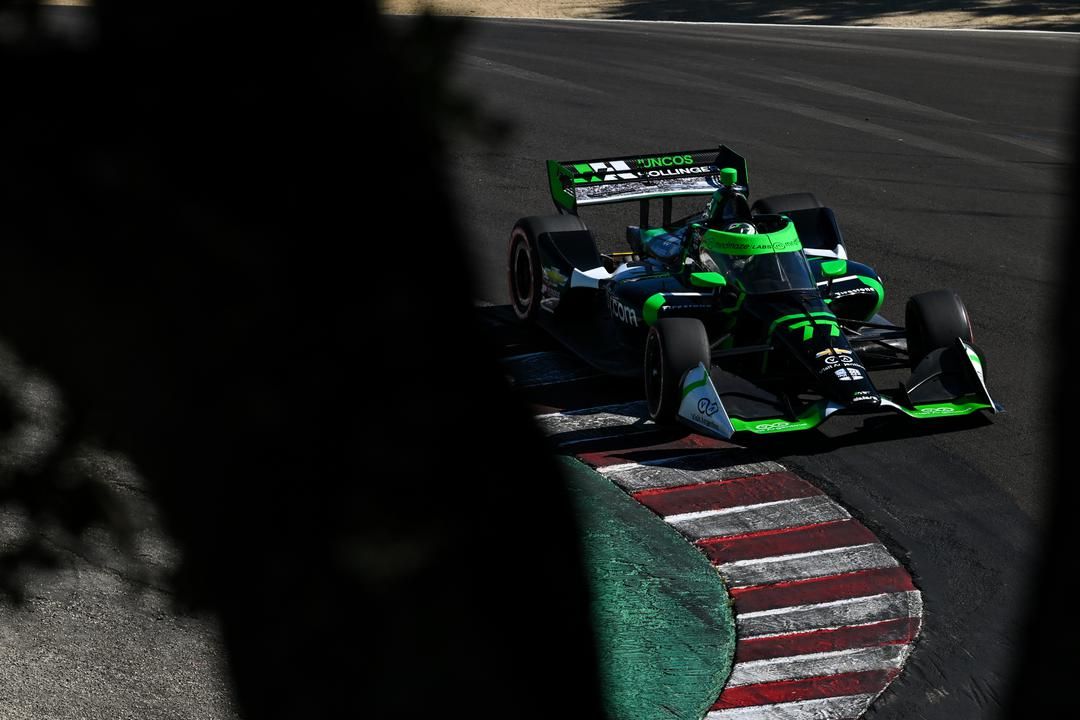 Bad news, Grosjean fans.
In a pre-season feature with The Race this year, Grosjean said "I just can't exploit my driving style when [the car is] understeering".
Care to take a guess what Juncos has struggled with, at least for a large part of 2023? That's right, understeer.
Now, that's not to suggest Grosjean won't or can't adapt, or that Juncos won't either. But it's not a great foundation for their relationship together.
The Juncos car's understeer came from improvements in rear grip made last off-season, so there's a chance it could become a bit more level ahead of Grosjean's arrival with more work this winter. That's certainly what he will be pushing for, at least.
Street circuits were where the main understeer struggles happened, and progress was made through the year. Perhaps an added street course race after Nashville in 2023 would have provided evidence of a step towards more neutrality.
IndyCar might be a spec-chassis series but development in certain areas is allowed and with things like dampers there are either massive gains to be had or rabbit warrens to chase down fruitlessly.
The teams all use different brands and types of damper and how that interacts with the aero of the car can make IndyCar teams have cars with totally different characteristics.
So, there's hope. But it is worth noting that teams rarely change philosophy during an off-season. The fact that Juncos is a relatively new team and doesn't have a technical partner does mean that it has more flexibility than others.
There's huge marketing potential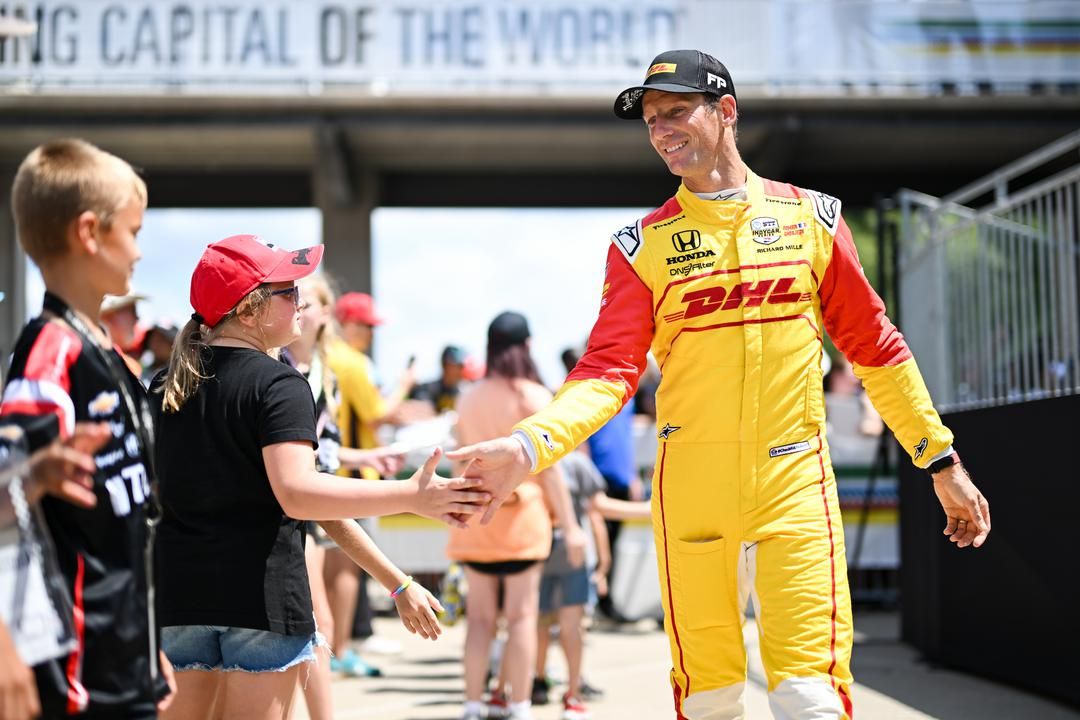 It might not be the primary ambition of this move for either side, but both of Juncos's drivers have huge marketing potential, which will be key to the team getting the funding it needs to go to the next level.
Its reputation in South America and Argentina especially is obviously through the roof, with Agustin Canapino being one of the nation's biggest sports stars and driving for an Argentinian team boss in Ricardo Juncos.
Plus, with its new "strategic partnership" - whatever that means to us non-corporate folk - with McLaren announced last month, no doubt it will be looking to exploit Mexican Pato O'Ward's following in the region too, which all seems very positive for growth in terms of teams and IndyCar generally.
In Europe, Juncos had Ilott to access a new fanbase, but Grosjean is another level up on the ex-Ferrari Formula 1 junior and Alfa Romeo test and development driver.
With over a million followers on multiple platforms, Grosjean has one of the biggest fanbases in IndyCar and that can only be a good thing for this team moving forwards.
The team is in flux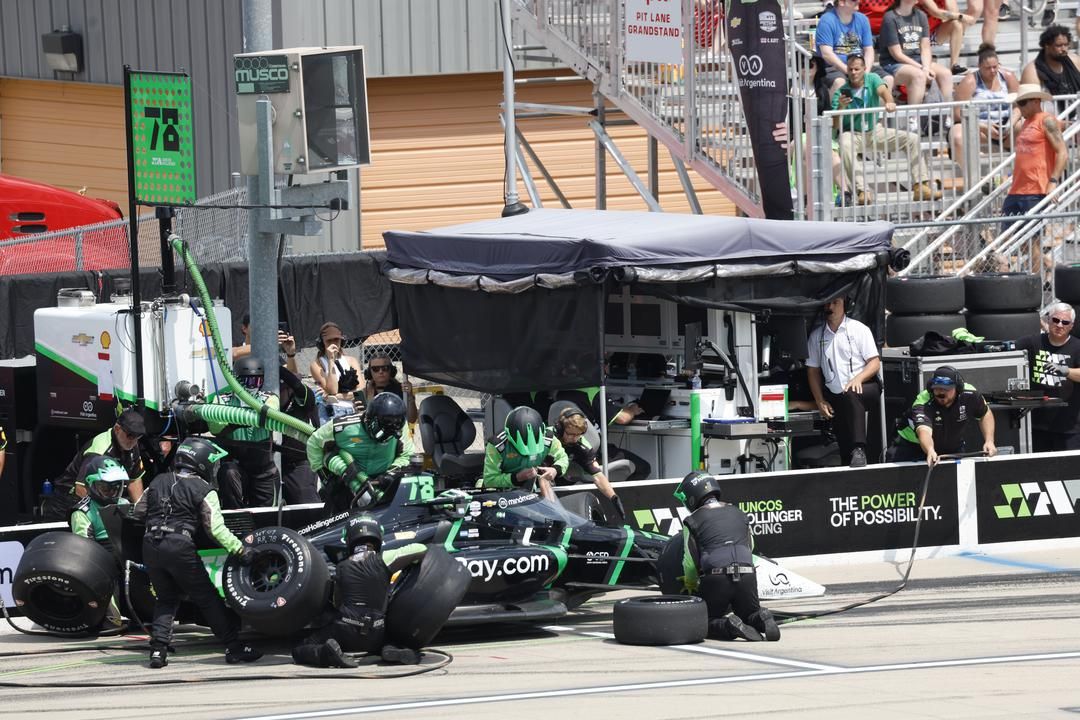 What Juncos has done in the space of two and a half years is pretty incredible. It's gone from competing in three races in 2021, to a full season with Ilott where it almost bagged a pole in 2022, to two cars and multiple top-five finishes in 2023.
Given the level of competition, doing all of that - without a technical partner to give it a leg up - is astounding.
It's not been without growing pains, though. Ricardo Juncos admitted earlier in the year that while the team is training people up, there are not enough experienced engineers and mechanics on the market.
Some have come in and some have left this year, too, notably Canapino's engineer Charlie Ping, who has one of the most diverse CVs in the paddock but was let go before Mid-Ohio. Ex-AJ Foyt engineer Mike Colliver came in to replace him.
Juncos himself is a good engineer and has his own ideas of where he wants the team to go as a visionary, so he has a vested interest in getting the personnel he wants. But the inexperience of the team has meant there's been a revolving door of staff.
It doesn't have enough people or enough quality people, and Grosjean will feel the weight of that.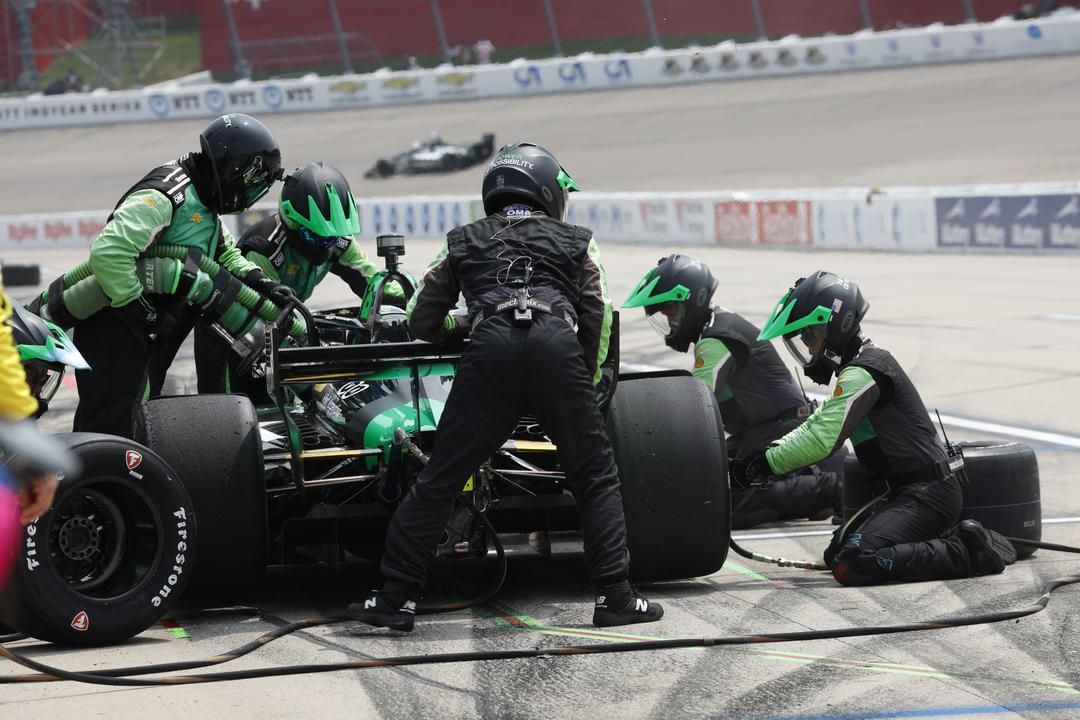 Even in pitstops last year, multiple top-10 and top-15 results were thrown away with the wrong strategy or slow pitstops.
So while you have to celebrate what this team has achieved, it's in a different zip code to Andretti - which has also struggled with pitstops, admittedly - and Grosjean will have to deal with some fresh day-to-day challenges.
Some might say he has experience of that with Dale Coyne, but that team is much more established, older, and tends to lose its personnel in the off-season, not during the year like Juncos has.
Perhaps Juncos can do that for next year and, with new team manager David P Morgan coming in to join the very talented technical director Yves Touron, it can have more consistency.
Grosjean's good enough to make this work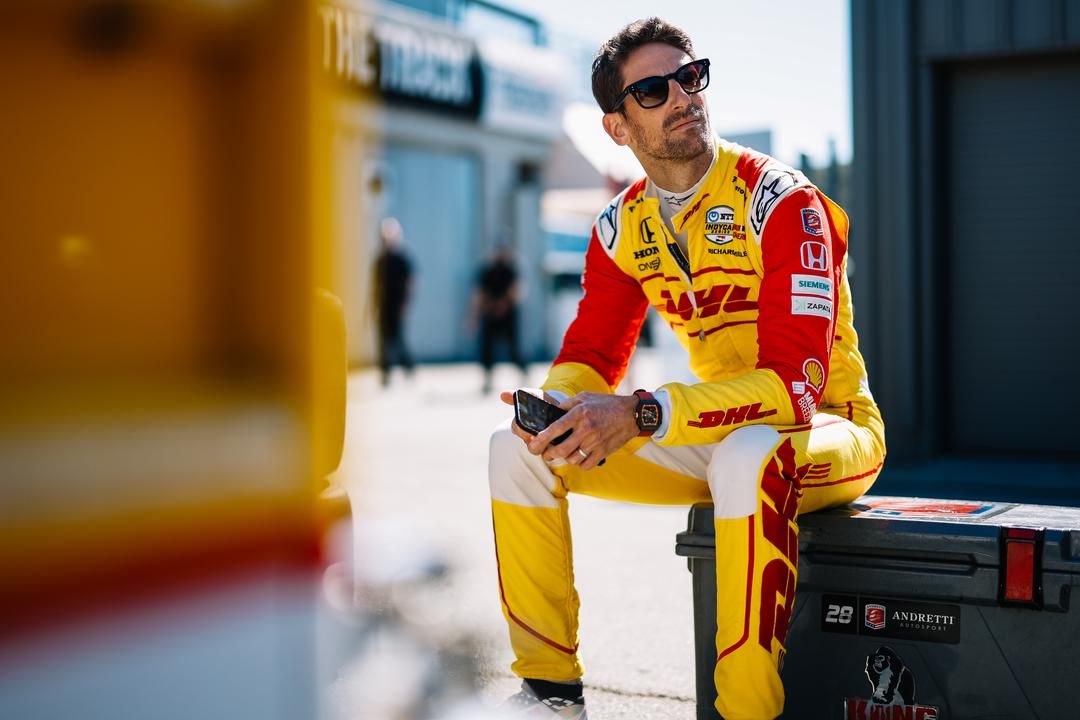 While I thought Juncos should have kept Ilott, I can understand that relationships run their course and sometimes a parting of ways is necessary.
Never in question was Grosjean's ability. He's faced a lot of adversity on track since he came to IndyCar and could have had multiple wins. Even his run without top 10s through the middle of 2023 featured issues outside of his control at times.
He's every bit good enough to win a race and, while he might not get that chance at Juncos, this is a chance for him to rebuild.
We've mentioned his work rate and teamwork, so really he should have everything he needs to hit the ground running.
It would be nice to go back to the time in 2021 when, after he'd survived his harrowing F1 crash, IndyCar and its fanbase welcomed Grosjean to the series with open arms.
He's certainly been a good ambassador for the championship outside its four walls, and a fantastic representative for those looking to move to America. He's truly made the country his own and has been a breath of fresh air.
Canapino can't be expected to lead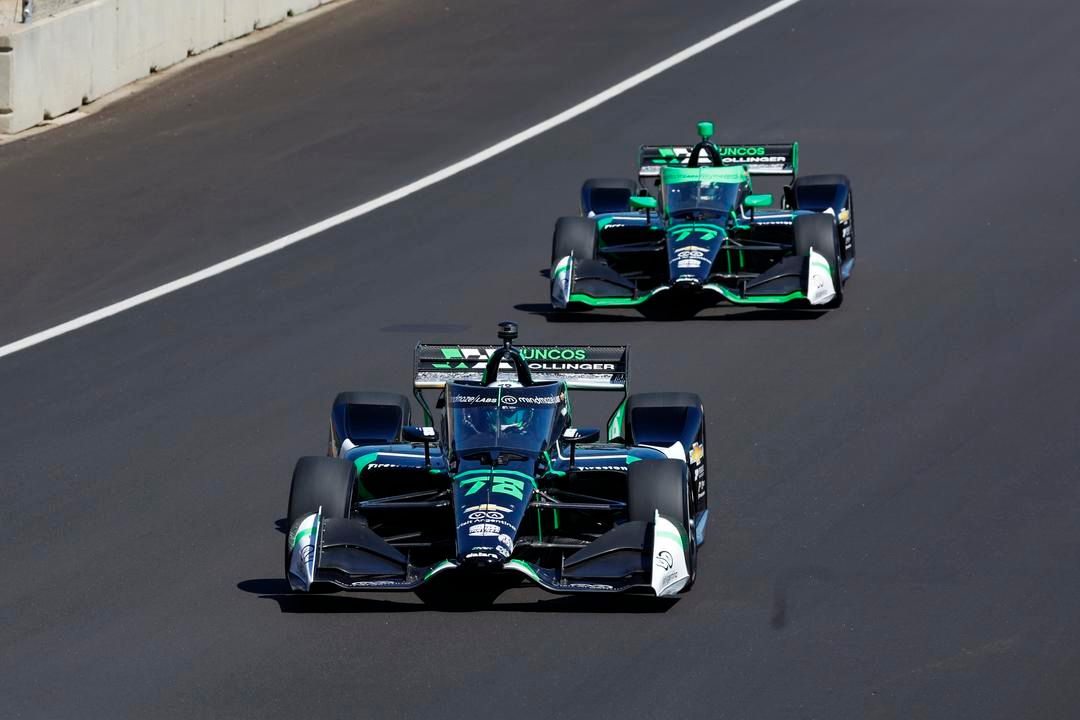 Canapino has been one of the most impressive rookies IndyCar has attracted in recent years. Josef Newgarden called him one of the most impressive drivers he'd ever seen.
The Argentinian was close to Ilott at times through the season and took to ovals like a duck to water. It earned him a new deal.
He even helped Juncos earn $1million via his finishing position in the championship.
However, he's still learning after just one season in single-seaters. He needs time to develop and learn, just as Scott McLaughlin has been afforded in his similar adaptation from Australian Supercars.
What that means is that Grosjean isn't coming into a team with an experienced team-mate boasting years of experience. He's going to have to come in and quickly ascertain why certain things have been done a certain way and try to help push things forward.
Grosjean has plenty of racing experience and enters his fourth IndyCar season, so he has the capability. It's just a different challenge than going in with an experienced team-mate.
Ovals could be fun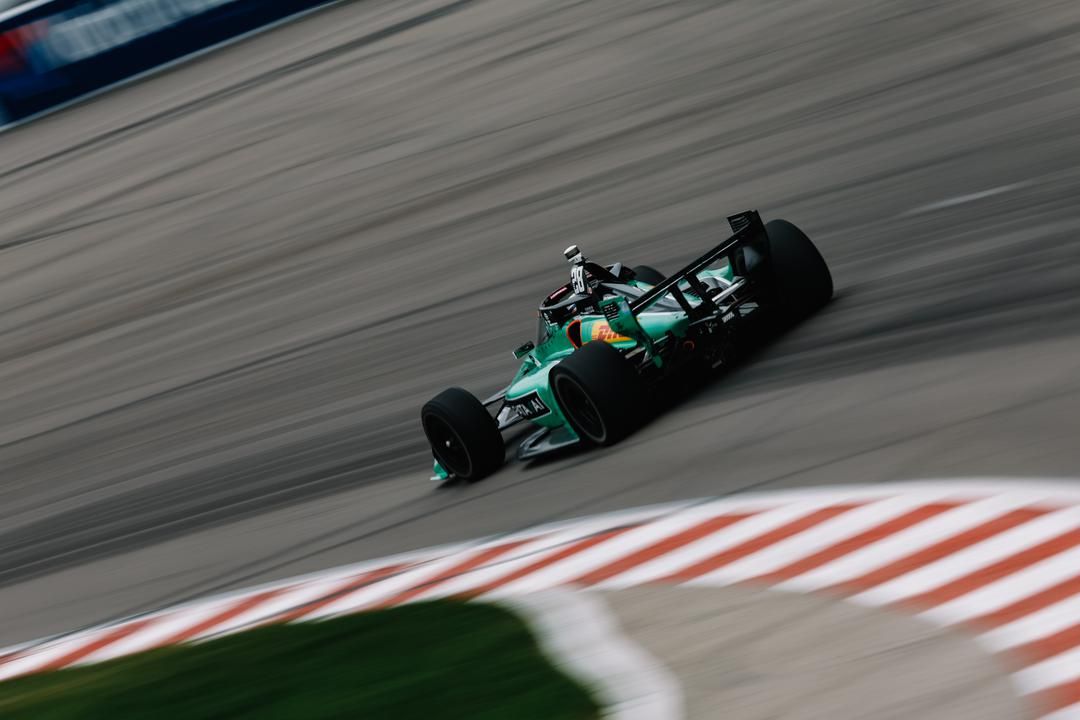 Yes, Grosjean crashed out of the Indy 500 and the Texas race this year, but the Indy 500 crash came after a pit issue had taken him out of contention anyway, and the Texas issue was caused by David Malukas taking the air off Grosjean's nose with an overtake.
With more experience, Grosjean might have backed out, but it wasn't exactly wholly his fault, either.
If you remember Grosjean's oval outings before that, he had come to them with the verve and excitement of the uninitiated, thrilling the fans with bold moves and unusual racing lines.
It's not gone brilliantly since then, but Andretti's oval form wasn't always fantastic in Grosjean's time there, either.
Providing it can replicate its 2023 form next year, Juncos had a really strong season on the ovals. Ilott would have been in the top 10 on average finish had it not been for a crash he blamed Takuma Sato for at Gateway, while Canapino had a strong year, too.
It's not a given but, if Grosjean is a top oval driver, those tracks might be his best chance at top-five finishes next season.
No room for error in the vanishing midfield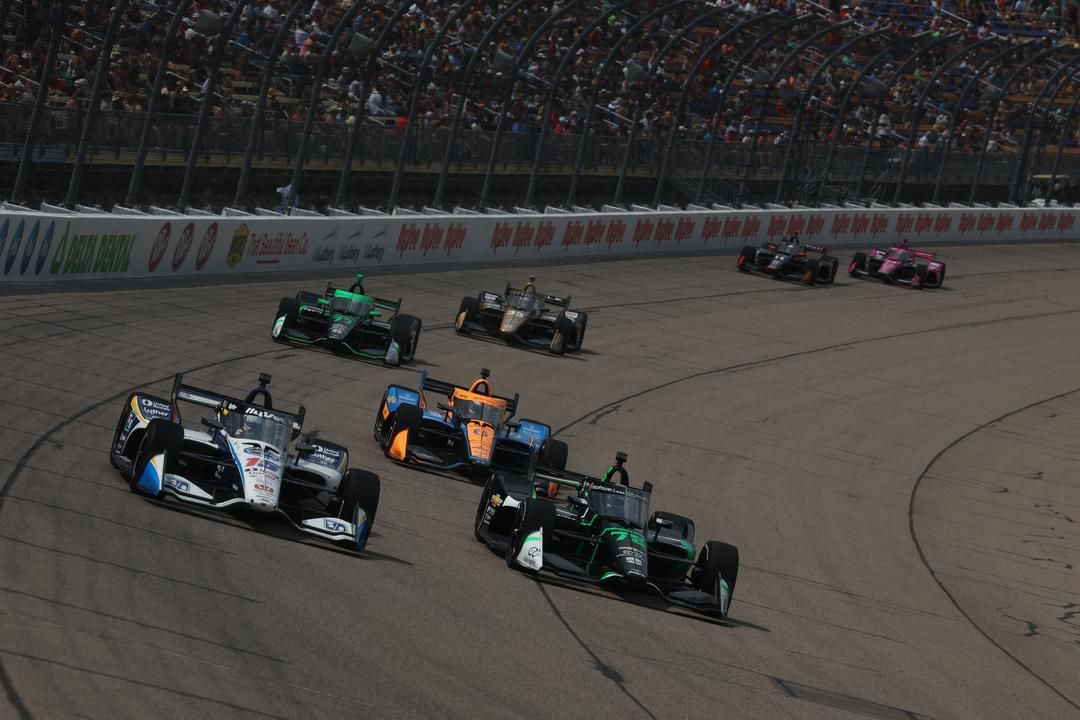 Like F1, IndyCar's midfield is shrinking and it's becoming more of a 'top three-to-five teams and best of the rest'.
It's making the competition so, so tight, and the smallest gains - or losses - are more crucial than ever.
The off-season is also becoming more hotly contested. Look at Juncos: its best attribute was qualifying in 2022, but that became one of its biggest weaknesses in 2023 as it focused on getting better in the races, which it did. It was the right choice but just shows how much things can change year on year.
That'll be a big challenge for Grosjean as whereas the off-season at Andretti was about honing what was there already, at Juncos there will be some reinventing of the wheel to try to find the marginal gains it needs.
Adapting from Chevy to Honda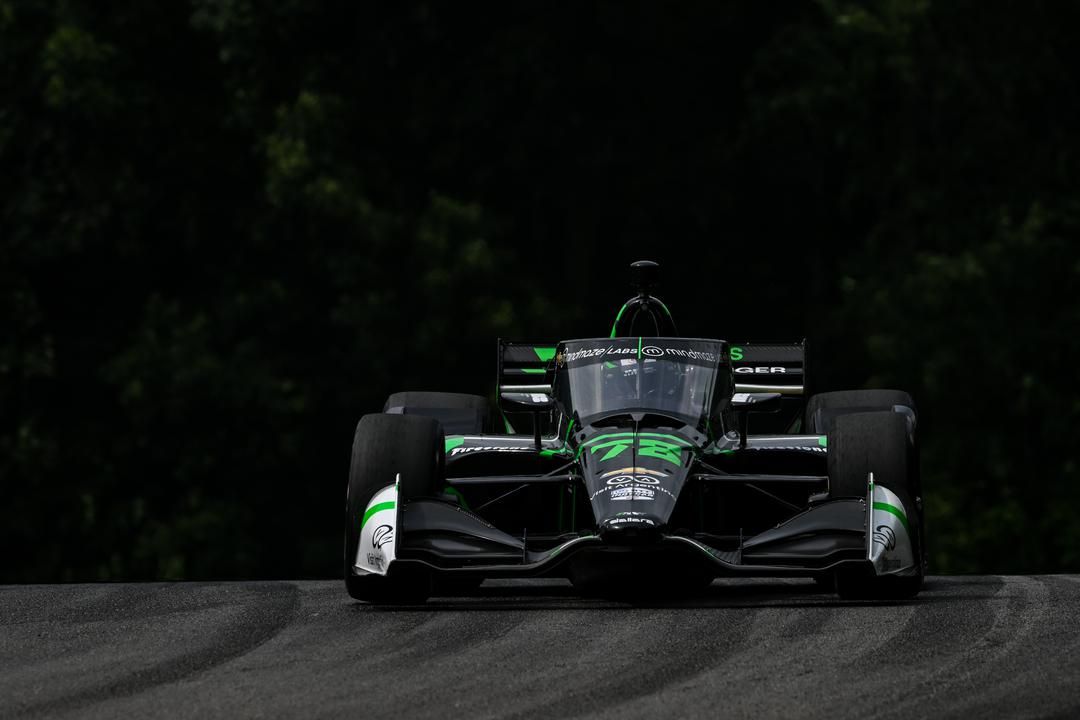 For the first time, Grosjean will drive a Chevrolet-powered IndyCar.
After 12 years of the same engines in the series, there's not a huge amount of difference between the Bowtie and Honda.
A big driveability upgrade for 2022 gave Chevrolet a step up in an area where Honda had been better, lower-down the revs, but Honda also made gains in 2023 across the board.
Chevy did win its first Indy 500 since 2019 this season after years of Honda and usually Ganassi dominance, so that bodes well.
The complication is that a hybrid unit is being bolted onto the engines for next season, at least if testing is successful and supply chain and build-time issues don't prevent enough working units from being ready in time.
With regen to be factored in, replacing push-to-pass, and the chance it could be manual, there's more room for variation between the manufacturers and drivers even if they have worked together on building the unit.
The Juncos conundrum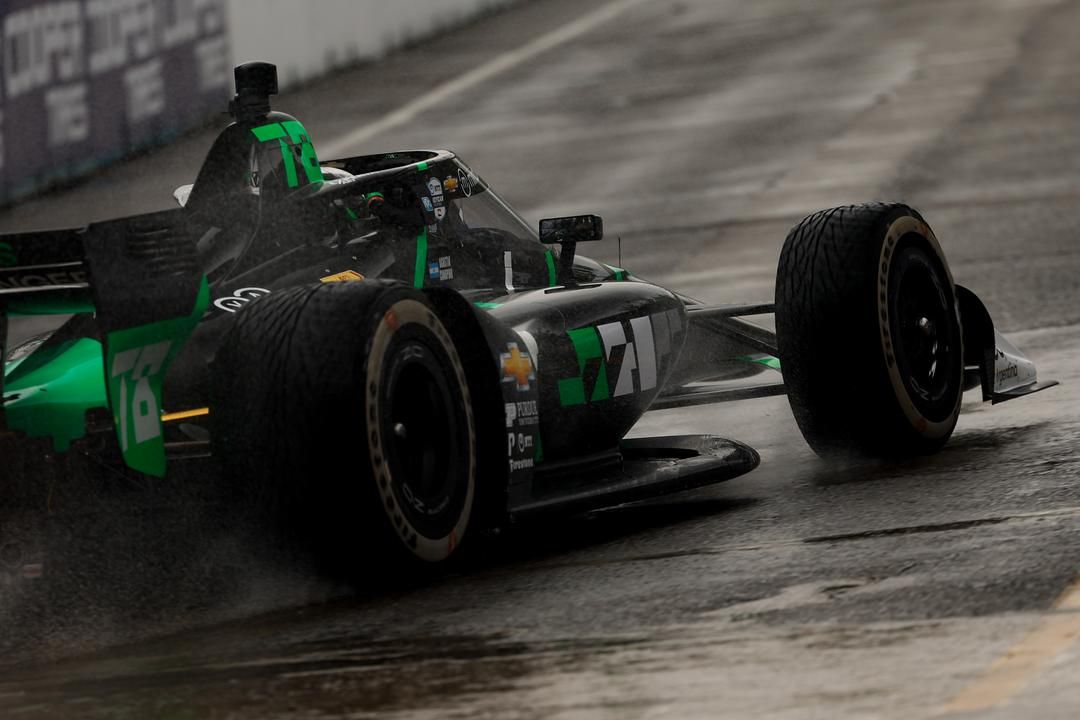 Ricardo Juncos has always struck me as one of those people whose ideas are ahead of his time.
From sleeping on a mattress in his workshop in Argentina to escaping a financial crisis and living on a sofa in Florida, he's done it all, and what a story it's been.
It's clear that Juncos and Ilott did not see eye to eye at all times.
Juncos has been a team owner for years, but dealing with the sheer size of this IndyCar team now, or a legion of fans of one of his drivers attacking his team-mate with unacceptable hate online, are the kinds of things you have no choice but to learn on the job.
He probably could have handled some of these issues better, but he's learning.
Grosjean told reporters earlier this year he is also learning, trying to shake out of the instinct that you have to destroy your team-mate in order to succeed as is so often the case on the European-based junior single-seater ladder.
Ilott's departure has drawn criticism of Juncos and it's clear things could and should have ended differently there. But that doesn't mean the Grosjean situation has to go the same way.
Does Grosjean wear his heart on his sleeve and get irate about stuff that's happened? Yes. Does he sometimes moan about things? Yes. Does he upset other drivers through errors or lapses of concentration or judgement? Sometimes.
But he's rarely hard on his team when he's cooled down off-track.
When things go wrong a lot I'm sure the discontent can become too much. But if Juncos can get off on the right foot with Grosjean at the helm, who knows where the two can lead?
Basically, a lot has been said about both Juncos and Grosjean. Is some of it true? Of course. Is some of it wildly inaccurate and unfair? Definitely.
Now, 2024 is a chance for both to have a fresh start and silence the critics.